We may earn money or products from the companies mentioned in this post.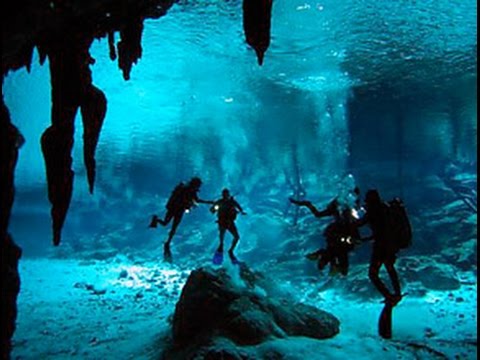 This is the one hundred and eighty-second in a series of reviews of the best diving destinations around the world.  In this post, the focus is on Tulum, Mexico. In addition to this series on dive resort locations, the best worldwide liveaboard diving locations and services are reviewed in their own series.  To check them out, or others in this series, click on Liveaboards/Resorts on the menu at the top and choose a title from the list.
Have you ever been diving in Tulum before?  If so, I'd love to know about your experience.  What dive shop or liveaboard did you use?  Which dive spots are the best and what are the conditions there regarding the visibility, current, water temperature, sealife attractions, etc.?  Please post your response in the comments section at the bottom and we'll all learn something we can use.
Scuba Diving Tulum Mexico
Background – Tulum is situated on the Riviera Maya of the Yucatan Peninsula about 130 kilometers (81 miles) from Cancun.  Tulum today refers to the Mexican municipality that contains three fairly distinct areas:  downtown, the Mayan ruins including the Coba and Tulum archaeological sites, and the hotel zone.  The urban area has a population of 18,000 with a total for the municipality of 28,000.
The land is almost flat with a slight slope to the sea and an elevation no higher than 25 meters (82 feet).  The limestone foundation has created a situation of no surface flows of water like rivers and streams with the flows occurring underground.  This results in a number of locations with water rising to the surface in cenotes or sinkholes, which are one of the special attractions of the Yucatan for divers, snorkelers, and explorers.
The ancient city of Tulum was one of the last built by the Mayans as a sort early version of a tourist area and was in its heyday from the 13th to 15th centuries.  It survived about 70 years into the Spanish occupation when imported diseases wiped out a large number of Mayans creating a major disruption of the culture, and abandonment of the settlement.
The ruins, which are largely intact, the many cenotes, Caribbean diving, and beach activities, and the Sian Ka'an Biosphere Reserve (both land and sea areas with 23 archaeological sites) have made Tulum a major tourist attraction for today.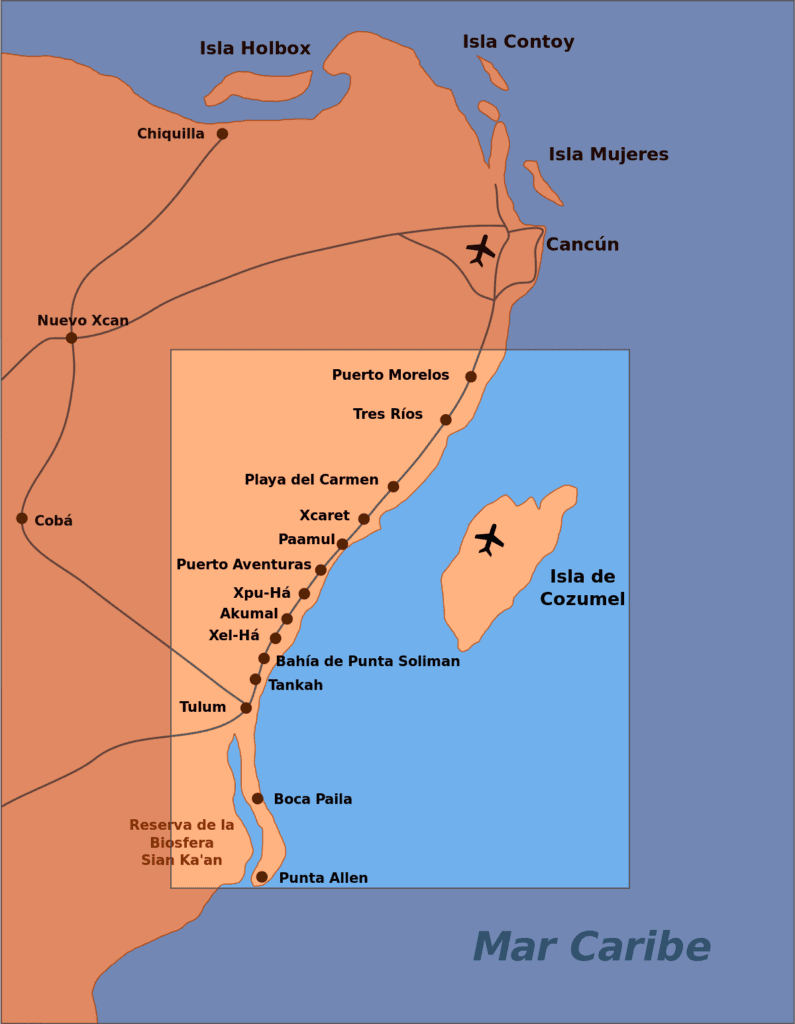 Underwater World – In Tulum you not only have excellent diving along the world's second-largest barrier reef, the Mesoamerican Barrier Reef but also probably the best cenote diving anywhere.
The nearby undersea terrain consists of a shallow fringing reef with a sand bottom and channels, rocky formations with swim-throughs, and further coral formations and drop-offs moving deeper.  The reefs are in excellent shape with some sites located within the Sian Ka'an Biosphere Reserve, a UNESCO World Heritage Site.  Coral species are abundant with brain, giant star, cactus, elkhorn, and wire hard corals, soft corals, lots of sea fans and gorgonians, and a variety of colorful sponges including vase and tube sponges.  Macro critters finding habitat there include banded cleaner shrimp, spiny lobsters, crabs, spotted morays, seahorses, gobies, blennies, and octopus to go with a nice variety of Caribbean reef tropicals like angelfish, butterflyfish, pufferfish, yellowtails, sergeant majors, parrotfish, trumpetfish, tangs, snappers, porkfish, French grunts, and batfish.  Megafauna to look for are groupers, Caribbean reef and nurse sharks, huge southern stingrays, eagle rays, loggerhead and green turtles (nesting from May through September), bull sharks (November through March), and whale sharks (May to mid-September).
Inland are nine cenotes within range that are suitable for relative beginners up to advanced technical levels.  There are beautiful large chambers with the classic stalactite and stalagmite formations, along with historical remains, wildlife, and intriguing chemistry in the usually crystal clear water.
Seasons and Conditions – Diving is possible all year in the Tulum area.  December through April is the busiest time.  Early booking is advised.  Whale sharks are most prevalent from May to mid-September and bull sharks from November through March.
Air temperature average daily highs range from 29°C (84°F) to 32°C 90°F).
The water temperature in summer is 28-30°C (82-86°F).  In winter it can be a little cooler at 25-27°C (77-81°F).  A 3mm wetsuit will be sufficient for most divers when the water is at its coolest.  The cenotes can be much cooler in the 20-24°C (68-77°F) range.
The rains are strongest from June through October with 8-13 days of rain per month during that time frame.  This is also the season when there is a possibility of hurricanes.
Currents are often present on marine dives and can be strong at times.  Offshore sites may have some surface chop.
Visibility is pretty good in the 15-30 meter (50-100 foot) range.  The best is in the May to mid-September time frame.
There are sites suitable for all levels of diver.  A couple of dozen dive shops operate in Tulum, some associated with hotels, that offer a full range of diving coursework, equipment rental, guiding, and boat cruises.  Some of the shops specialize in services provided but overall they can offer local ocean dives, trips to sites in Banco Chinchorro and Playa del Carmen, and to the top cenotes in the region.
Liveaboards
There are not any liveaboard yachts diving at Tulum, however, there are several world-class dive safaris to relatively nearby Belize, Roatan, and the Caymans.  Here are links to the vessels followed by my reviews of diving and liveaboards at Caribbean destinations including these three: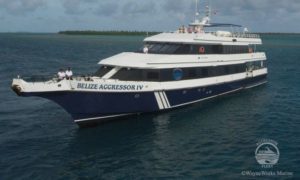 Belize Aggressor IV, Belize Liveaboard Cruise – Check the Price & Details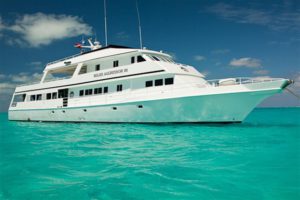 Belize Aggressor III, Belize Liveaboard Cruise – Check the Price & Details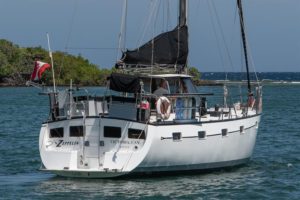 Roatan Aggressor, Roatan Liveaboard Cruise – Check the Price & Details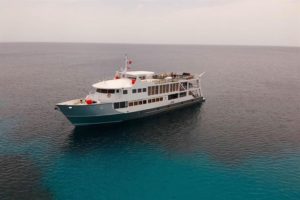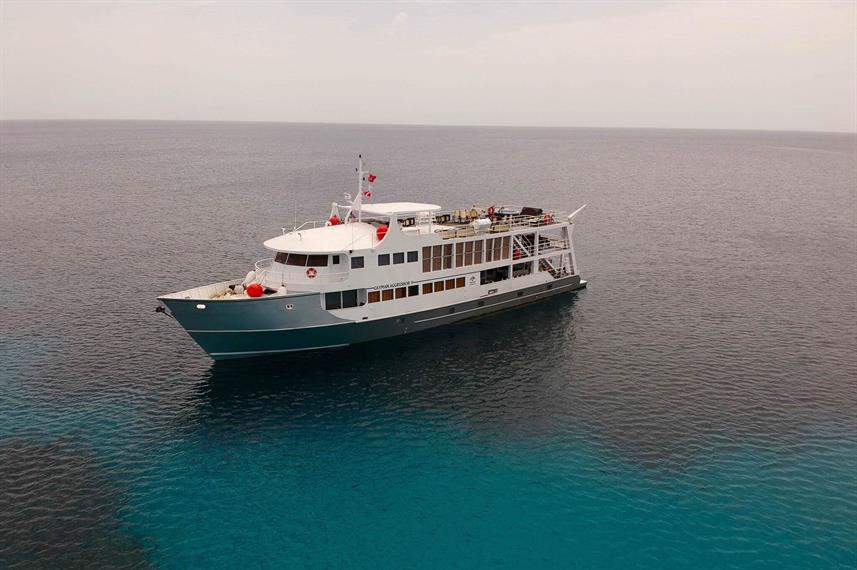 Cayman Aggressor V, Cayman Island Liveaboard Cruise – Check the Price & Details
Selected Tulum Dive Sites
Local Marine Sites
Stingray: 3-8 meters (10-25 feet), reef top with a slope to the sand at 8 meters (25 feet), good variety of Caribbean reef tropicals, corals, and stingrays often found on the sandy bottom, suitable for training dives and all levels
Coquitos (Small Coconuts):  6-12 meters (20-40 feet), many large corals including giant star, elkhorn, and brain corals, sea fans and other gorgonians to a sand bottom at 12 meters (40 feet), Caribbean reef tropicals like gobies, blennies, butterflyfish, angelfish, and parrotfish, southern stingrays, Caribbean reef sharks, turtles, suitable for all levels
Piscina:  6-12 meters (20-40 feet), corals and marine life much like that of Coquitos, coral formations have sand channels in between for a different look, suitable for all levels
Cuevitas (Little Caves):  8-10 meters (25-40 feet), numerous small swim-throughs with the standard invertebrate life, reef tropicals, turtles, and stingrays, suitable for all levels
Tankah Deep:  22-38 meters (75-114 feet), large corals can be found between the two depths with channels and canyons dividing them down to a sand bottom at 38 meters (114 feet), look for a variety of colorful big sponges and wire coral on the deep end, good spot for bull sharks from November through March, suitable for experienced levels
Cenotes
The Pit:  40 meters (130 feet), in the Dos Ojos Park, deepest known cave entrance to 120 meters (393 feet), hydrogen sulfate cloud at 27 meters (90 feet), the summer sun beams down to 30 meters (100 feet), average water temperature is 20°C (68°F), dress appropriately, suitable for advanced levels
Dos Ojos (Two Eyes):  8-10 meters (24-40 feet), two cenotes connected making one of the ten largest cave systems in the world, worth two or more dives, not completely explored with expeditions to only 61 kilometers (38 miles) of passageways, two main sections, one called Barbie with lots of light, the other called Bat Cavern which is dark with lots of bats, lots of stalactites and stalagmites, limestone caves, and sinkholes, many colors, several fish species and freshwater shrimp, average water temperature is 24°C (77°F), suitable for all levels
Angelita:  30-60 meters (100-197 feet), interesting fossils, an underwater tree, and a swim-through, interesting mirrored lighting effect from surface light reflected on the opaque zero visibility layer of hydrogen sulfate at 30 meters (100 feet), average water temperature is 20°C (68°F), suitable for advanced and technical levels
Gran Cenote:  8-15 meters (25-50 feet), in the Sac Aktun System, lots of sunlight reveals blue-green water, white stalactites and columns, many passageways, average water temperature of 20°C (68°F), suitable for swimmers, snorkelers, and all levels of diver
Tulum Resorts, Transportation, and Dive Shops
Air – The closest airport is Cancun International Airport (CUN) which connects to 30 countries and 20 destinations within Mexico.  Tulum is a 1.5 to 2 hour trip away.
Bus – From the airport, an ADO bus departs every 30 minutes to 1 hour for Playa del Carmen.  From there you can transfer to ADO, AU, or Mayab to complete the journey to Tulum.  You can also catch buses in Chetumal, and Cancun on a regular schedule.
Collectivo vans are another option and available in Playa del Carmen.
Rental cars are a convenient option available at the airport and online.
Tulum hotels can often arrange airport transfers.  Private companies are available for this, as well.  Check with your hotel.
Getting Around – In Tulum taxis are inexpensive and bike rental is a possibility for some trips.
For further details on transportation and tourist information, please check Wikitravel-Tulum.
Lodging and Dive Shops – There are a couple of dozen dive shops in the Tulum area that offer full services including equipment rental, dive courses, guiding and boat dive cruises.  Some can make trips to more distant locations along Riviera Maya including Playa del Carmen and Banco Chinchorro and also dive the top-rated local cenotes.  There are lodging options from $23-$1,378 some of which are associated with the dive shops.  The website linked below has the details and can arrange the booking for the lodging.  You can easily find the location on the map provided on this site.  Their rates are guaranteed to be the lowest and it is free to cancel or change dates.
Things to do in Tulum (aside from scuba diving)
Tulum is lower key than many of the popular Riviera Maya resort areas but does offer a great combination of Mayan ruins, beach life, city pleasures, and beautiful natural sites to explore.  Here is a shortlist in no particular order of some of the activities and attractions to check out:
Tulum ruins, Muyil, explore the jungle, Ziggy Beach, local cuisine, paddleboarding, "the hippy vibes", Playa Paraiso, mud bath at Laguna de Ka'an Luum, Sian Ka'an Biosphere, Coba ruins, kitesurfing, boutique shops, rent a bike, dance at Santino Bar, Happy Hour at I Scream Bar, Gelato at Origami, Tacos at Tacqueria La Eufemia, Sela Maya Eco Adventure Park, ATV off-road tours, Tulum Beach, Bar Hop Tulum's town center, Parque Ecologico Labnaha, ceviche at El Camello, Xel-Ha Park.
This short video gives you a nice introduction and a feel for what awaits you in Tulum.
Photography in Tulum
With the interesting undersea terrain, cenotes, beautiful hard and soft corals, sea fans, a variety of fish, turtles, rays, sharks, scenic beaches, forests, and Mayan ruins, there are many excellent photo opportunities.  For information and reviews of dive cameras, click here:
Scuba Diving Trip Insurance
A cushion for emergencies provides peace of mind when on vacation.  I recommend this diving insurance as they have worldwide coverage and provide scuba divers a quality insurance and medical assistance service.
Feedback and Comments
I hope you found this post on Tulum scuba diving interesting and useful. If you have any questions or ideas, please feel free to share them in the comments section.  I'd love to know of any experience you have.  If there is no comments section directly below, click here:   >>comments<<