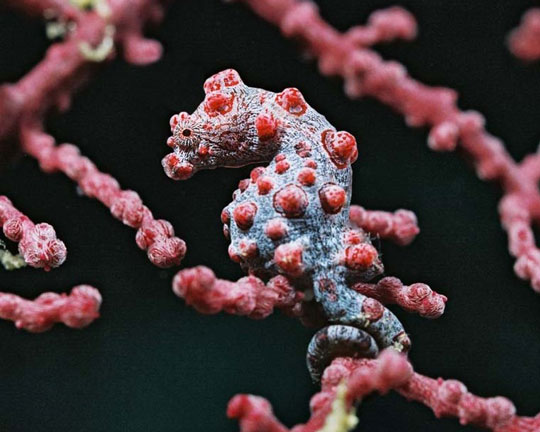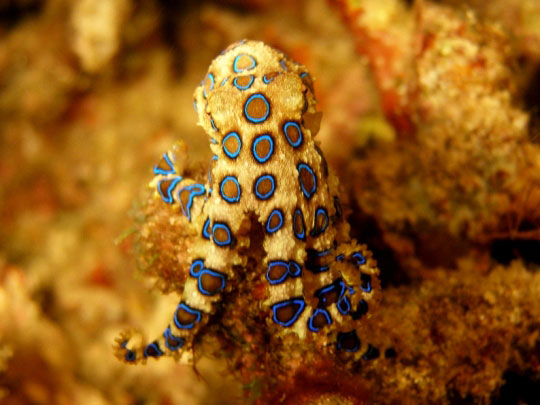 Updated December 28, 2020
This is the fifteenth in a series that introduces and describes the various dive services and sites for worldwide liveaboard dive safaris.  This one focuses on Komodo Island liveaboards.
In addition to this series on liveaboards, the best worldwide dive resort locations and services are reviewed in their own series.  To check them out, or others in this series, click on Liveaboards/Resorts on the menu at the top and choose a title from the list.
Have you ever been diving in Komodo before?  If so, I'd love to know about your experience.  What dive shop or liveaboard did you use?  Which dive spots are the best and what are the conditions there regarding the visibility, current, water temperature, sealife attractions, etc.?  Please post your response in the comments section at the bottom and we'll all learn something we can use.
Komodo Island Scuba Diving
Located between the Indonesian islands of Sumbawa and Flores and made up of Komodo, Padar, Rinca, and many smaller islands, the Komodo National Park has some of the world's best liveaboard diving.  The dive sites are well spread out so that if you stay at one of the relatively few island resorts available, diving a number of sites is not very convenient.  A liveaboard is your best bet.
The park offers a variety of undersea environments from shallow coral gardens to deeper volcanic rocks and pinnacles swept by substantial currents.  The reef life is rich and diverse in resident fishes like sweet lips, Napoleon wrasses, whitetip sharks, schooling fish, and fascinating macro life for the photographer. Due to the current, there are also interesting pelagics that pass through to feed on plankton like mantas and whales, and other attractions including dolphins, sharks, Mola Mola, and hawksbill turtles.
Because of these commonly occurring strong currents and often choppy surface conditions, diving is not recommended for absolute beginners.  Liveaboard boats often require an advanced open water certification and 50 dives experience.
Visibility runs from 5-30 meters (16-100 feet) all year.  The lower end visibility is due to the presence of plankton which has the benefit of encouraging increased wildlife to come for feeding.
Komodo liveaboards are available all year with the peak number of safaris between April and August.  The dry season runs from April to November.  After that comes the rainy season when the seas can be a little rough, but still divable.  The weather is generally hot and humid with water temps running from 27 – 30°C (81 – 86° F).  Most divers will be satisfied with a maximum thickness of 3mm in a wetsuit.
Mantas are seen year-round, but they are there in greater numbers from December to February.  The big month for Mola Mola is usually August.
Overall, the Komodo Island area has beautiful biodiverse reefs, significant drift, some of the most exciting pelagics and large sea life, and excellent opportunities for the wide-angle and macro photographer.  But it doesn't stop there.  The liveaboard experience will usually include shore excursions to take a look at fantastic geological features like active volcanoes, and of course, the world's largest lizard, the famous Komodo dragon lizard, which can get to 2.5 meters in length and 125 kg.
Reef Summary
Depth: 5 to 40m+
Visibility: 5 – 30m
Currents: Can be very strong
Surface conditions: Can be rough
Water temperature: 27 – 30°C (81 – 86°F)
Experience level: Intermediate-advanced
Number of dive sites: >35
Distance: ~490 km east of Bali (24 hours), 20 km west of Labuan Bajo (Flores, 2 hours), 90 km east southeast of Bima (Sumbawa, 8 hours)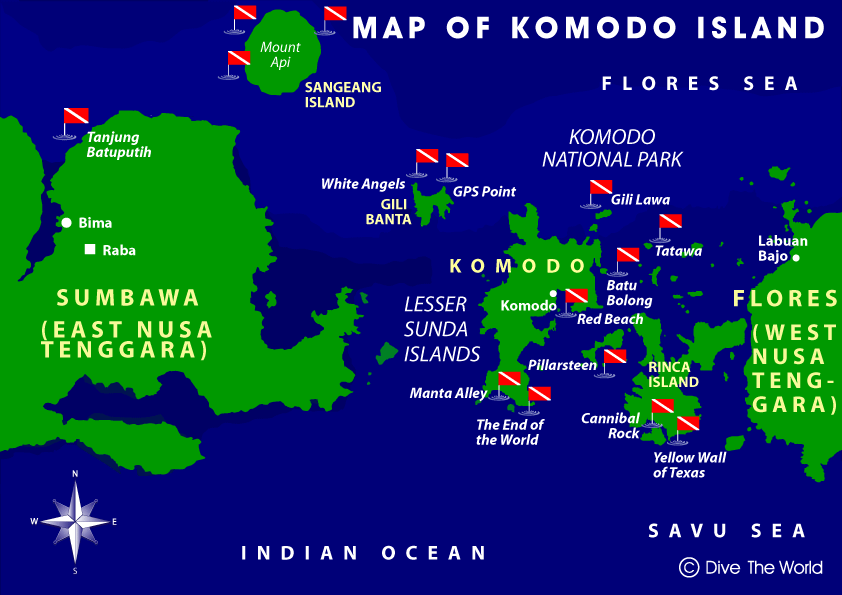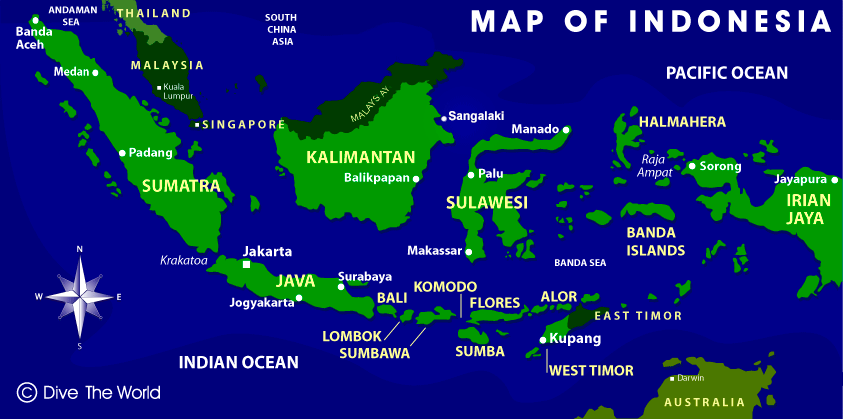 Best Liveaboard Dive Boats Komodo
There are 19 boats providing liveaboard dive trips to Komodo Island. Many also visit nearby dive sites on the same cruise or go to other areas at different times of the year.  Other sites include Flores, Banda, Alor, Raja Ampat, Ambon, and Wakatobi.  Check the schedules of each vessel to determine the times and itineraries.
KLM Kira Kira
KLM Moana
Maestro Aldo
Mermaid II
Weta Molas
KLM Mari
MV Empress II
MV Panunee
Indo Aggressor
Mermaid I
MSV Amira
Raja Ampat Aggressor
Cheng Ho
La Galigo
Blue Manta
SY Adelaar
SY Indo Siren
The Seven Seas
MSY Damai I
For full details for each of the liveaboard boats in the above list, click here.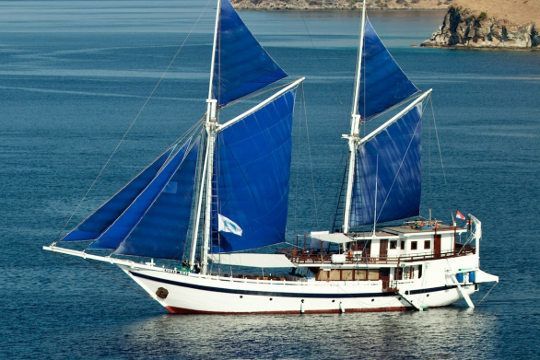 Featuring
Visits Komodo, Banda, and Alor
Some Komodo trips also dive Bali
All staterooms have ensuite bathrooms
Indonesian, Asian and international main meal dishes and buffet breakfast
Complimentary glass of wine with dinner
Warm towel and back rub after each dive
Nitrox available for enriched air certified divers
Experienced English-speaking divemasters (max 4 divers per DM)
Large boat
2 Fujikura life rafts (max. 25 pax. per raft)
2 x 6m Motorized 40 HP fiberglass dinghies
Featuring
Visits Komodo, Raja Ampat, Banda, and Alor
Komodo cruises use the port in Bali
Cabins with en-suite private bathrooms
2 saloons on board
Continental breakfast and Asian and European dishes for lunch and dinner
Nitrox available for enriched air certified divers
Experienced English-speaking divemasters (max 4 divers per DM)
Steel-hulled boat
2 Life rafts
2 Motorized dinghies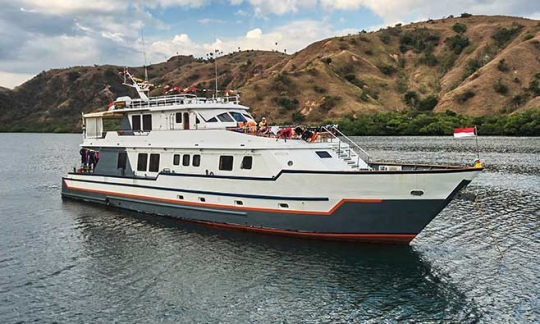 Featuring
Visits Raja Ampat, Komodo, Banda, Ambon
Suites with private en-suite bathrooms
Cameras: table, rinse tanks, air hoses
2 single bedrooms for solo travelers
Thai, Indonesian, Chinese, and international cuisine
Experienced English-speaking divemasters (max 4 divers per DM)
Nitrox available for enriched air certified divers
Steel-hulled boat
2 Life rafts
2 Yamaha dive tenders (40 & 30 HP)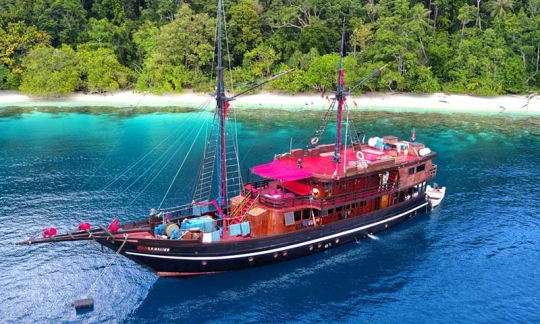 Featuring
Visits Raja Ampat, Komodo, Wakatobi
14 guest maximum, with 13 crew members
All cabins have ensuite bathrooms
Grand Suite has TV, DVD, panoramic windows, balcony
Experienced English-speaking divemasters (max 5 divers to 1 divemaster)
Nitrox available for enriched air certified divers
Asian and international cuisine
3 life rafts (for 33 passengers in total)
2 x 40 HP motorized dinghies
Quality Budget – MV Empress II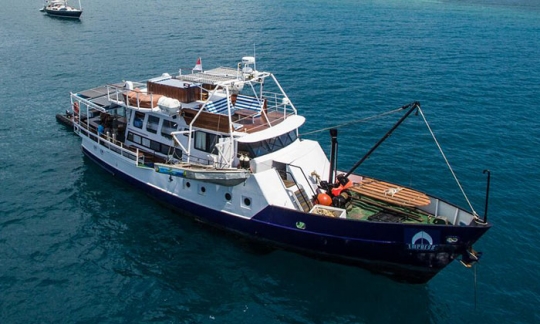 Featuring
Cruises in Raja Ampat and Komodo
Maximum of 10 guests only (13 for full charter)
Cabin for a single traveler
International and local cuisine
Experienced English-speaking divemaster(s)
Nitrox available for enriched air certified divers
Steel-hulled exploration boat with electric dive lift
2 Motorized dinghies
2 x 12 person capacity life rafts
Featuring
Cruises mostly Komodo, also Alor, Flores
Maximum of 8 guests only, with 11 crew
Cabins with private bathrooms and TV entertainment
Use of Nautilus LifeLine
Indonesian and international main meal dishes
Experienced English and French-speaking Divemasters (5 divers per DM)
Nitrox fills for enriched air certified divers
Large luxury boat with 2 indoor socializing areas
2 x Aluminium dive tenders
2 life rafts (max. 30 passengers with provisions for 30 days)
Komodo Island Liveaboard Dive Boat Comparison Table
 
Indo Aggressor

Mermaid II

MV Panunee

La Galigo

MV Empress II

SY Adelaar

Length

38 m
32 m
35 m
33 m
24 m
39 m
Guests

16
20
20
14
10
8
Crew

19
10
14
13
5
11
Equipment

$175/7 nights $260/10 nights
$30/day
$10/item/trip
$30/day
$30/day
$367/trip
Nitrox

$100/7 nights
$150/10 nights
$154/trip
$12/fill
$25/day
$5/fill
$206/trip
Single

+65%
+90%
+70%
+65%
+90%
+75%
Price/Day

$287
$304
$320
$274
$219
$499


Indo Aggressor
Mermaid II
MV Panunee
La Galigo
MV Empress II
SY Adelaar
Komodo Island Photos
With the pristine coral reefs, wrecks, biodiversity including manta and eagle rays, turtles, a variety of sharks, dolphins, whales, macro critters and reef tropicals, and interesting onshore scenery, as well, there are many excellent photo opportunities.  For information and reviews of dive cameras, click here:
A cushion for emergencies provides peace of mind when on vacation.  I recommend this diving insurance as they have worldwide coverage and provide scuba divers a quality insurance and medical assistance service.
Feedback and Comments
I hope you found this post on Komodo scuba diving interesting and useful. If you have any questions or ideas, please feel free to share them in the comments section.  I'd love to know of any experience you have.  If there is no comments section directly below, click here:  >>comments<<