We may earn money or products from the companies mentioned in this post.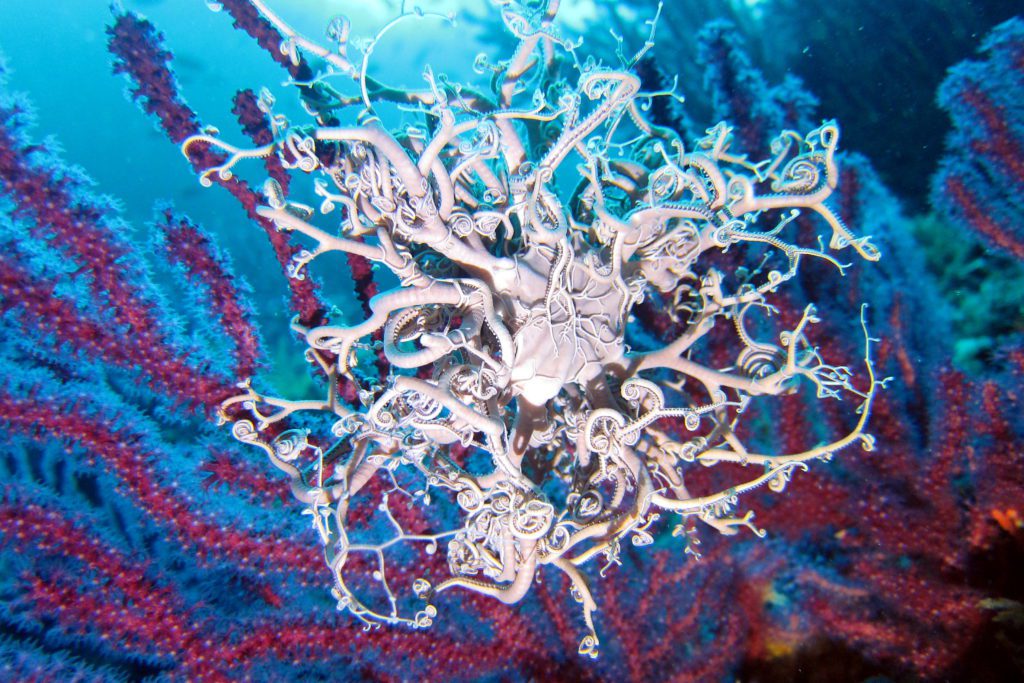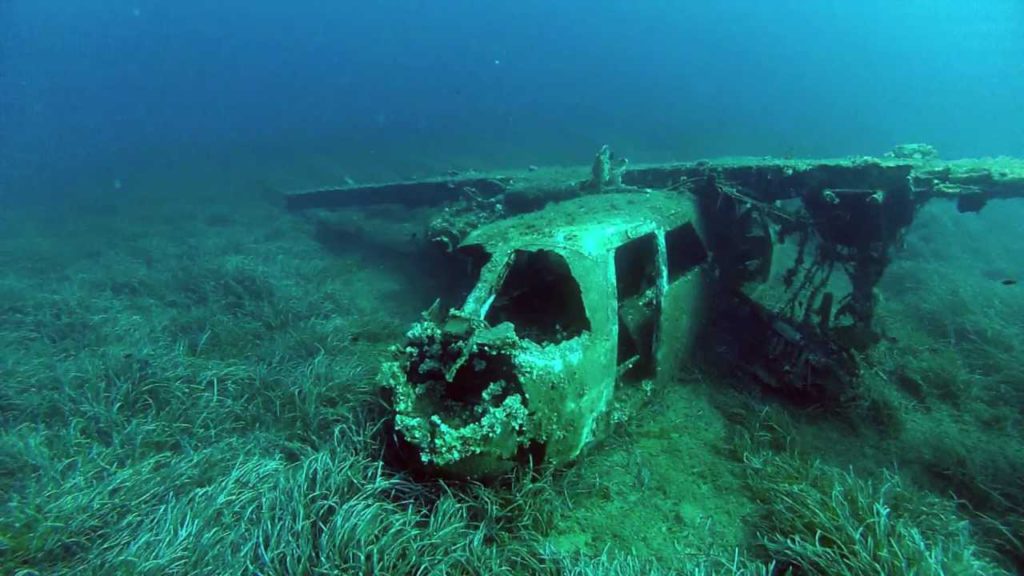 This is the thirty-fourth in a series which introduces and describes the various dive services and sites for worldwide liveaboard dive safaris.  This one focuses on the Tuscan Archipelago.
In addition to this series on liveaboard diving, the best worldwide dive resort locations and services are reviewed in their own series.  To check them out, or others in this series, click on Liveaboards / Resorts on the menu at the top and choose a title from the list.
Have you ever been diving on the Tuscan Archipelago before?  If so, I'd love to know about your experience.  What dive shop or liveaboard did you use?  Which dive spots are the best and what are the conditions there regarding the visibility, current, water temperature, sealife attractions, etc.?  Please post your response in the comments section at the bottom and we'll all learn something we can use.
Tuscan Archipelago Scuba Diving
Elba – The centerpiece of the Tuscan Archipelago is the historic and scenic island of Elba.  Memorable to many as the site of Napoleon's 10-month exile, it also has a coastline of caves, coves and 150 sandy beaches in its 225 square kilometers (140 square miles).  In 1950 it was opened to tourism which started the move by the locals to preserve the natural setting.  This led to the creation of the Tuscan Archipelago National Park which includes Elba, the third largest island in Italy, and the islands of Pianosa, Capraia, Giglio and Giannutri.
Undersea World – The natural richness combined with the conservation efforts of the National Park has created one of the top scuba diving locations in the Mediterranean.  On Elba alone there are, at last count, 15 dive centers servicing the many thousands of tourists coming each year.  The wildlife is characterized by interesting macro critters including scorpionfish, nudibranchs, seahorses, octopus, lobsters, threadworms, leopard snails and hermit crabs.  In addition, there are lots of sponges, sea fans and small red corals with conger, moray and seagrass eels, flounder, bamboo sharks, sunfish, grouper, barracuda, schools of amberjacks and tuna, eagle rays, dolphins and whales. There are hidden anchorages, secluded coves, walls, caves, canyons, pinnacles and a number of historic airplane and shipwrecks to explore.  Sites are available to suit all skill levels
Seasons and Conditions – The climate in the archipelago is typical of the region with warm summers and cooler, wetter winters.  Most of the diving is done from May through October when temperatures may reach highs of 28°C (82°F).  Average temperatures at that time range from 19-25°C (66-78°F).  Water temperatures during this warm season are from 15-22°C (59-73°F). Be sure to bring suitable thermal protection.  When conditions are cooler from November through April, a lot of the fauna have departed for warmer water including the eagle rays, amberjacks, and tuna.  Visibility is good, but variable, and can be up to 50 meters (165 feet) in some locations.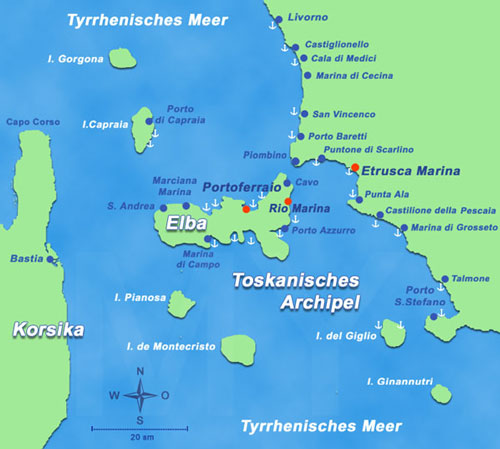 Best Liveaboard Dive Boats – Tuscan Archipelago
There are many dive shops on Elba, but only the Norseman runs liveaboards in the archipelago which cruise during the warm season from May to October.  The very reasonably priced safaris usually accept a maximum of 6 divers, providing a personal service and cozy atmosphere.  The Captain and divers have a discussion and based on the sea conditions and the desires and skill levels of the guests, the itinerary is arranged.  It can include the 7 islands of the archipelago, Corsica and Sardinia.  You can decide together what wrecks, wildlife or types of underwater terrain to explore and go from there.  The Captain is a diver and known to be extremely knowledgeable of the entire region.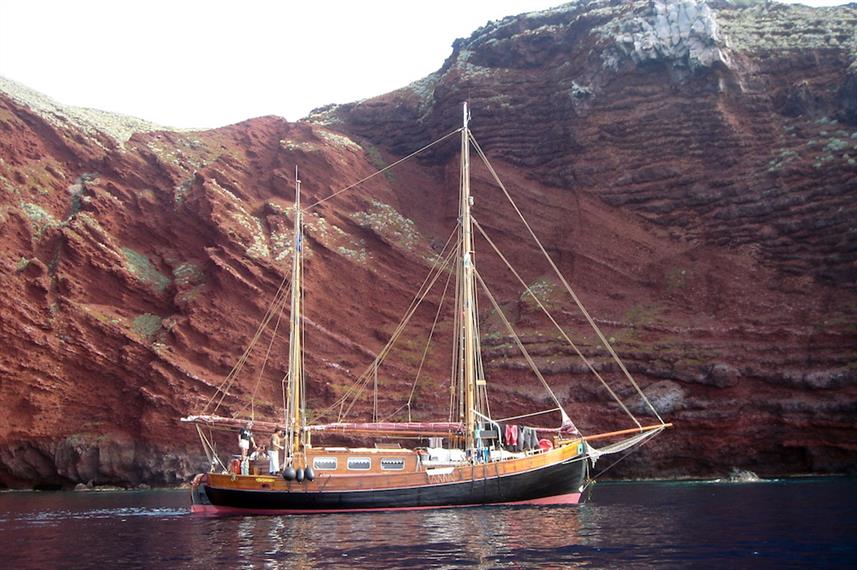 Key Details:
From May to October, 7 day/6 night cruises with itinerary planned by the divers and Captain
Built 1922, renovated 1978
Length 18.5 meters
Max guests: 6, number of cabins: 3, number of bathrooms: 1
Audio & video entertainment, library, sun deck, indoor saloon, warm water showers, outdoor dining, charging stations
Fine cuisine including local food with vegetarian options, board is charged separately at €237/trip
The crew speaks English, German, French, Spanish, and Italian
Non-diver (snorkeler) friendly
No scuba equipment on board, available at local dive shops
Price includes 5 dives, additional dives cost €25/dive
Dive courses can be arranged
Tender for diving
Check further details at Liveaboard.com
Elba is serviced by several regional airlines at Marina di Campo Airport, but flights are very limited.  Ferries, which can transport cars and passengers from the Italian mainland port of Piombino, take 1 hour and are frequent.  On Elba, there is train and bus service.  Car rental and hitchhiking are both popular.
A variety of hotels starting at $50/night are available around the island.  There are 15 dive shops that can rent equipment and provide diving services including day charters.  This website is a good source for the available options and can arrange a booking:
Elba Island Attractions (aside from scuba diving)
With 150 beaches, enjoying the sun and the sand are a primary option.  Other seaside activities that are popular are windsurfing, kite surfing, fishing, and sailing.  Going inland, hiking, cycling or horseback riding on trails into the mountains may suit your interest.  This is Italy, so great wines, Tuscan seafood, and quaint restaurants and shops should not be missed.  Ancient staircases and fortresses inhabited by the Spanish, Romans, and Etruscans who fought with the French, English and Germans and Napoleon's exile home provide something of interest for the archaeologically and historically motivated tourist.
Tuscan Archipelago Photos
With the macro life, wrecks, clear water, beautiful, diverse reef, lots of fish and historic topside scenery, there are many excellent photo opportunities.  For information and reviews of dive cameras, click here:
A cushion for emergencies provides peace of mind when on vacation.  I recommend this diving insurance as they have worldwide coverage and provide scuba divers a quality insurance and medical assistance service.
Feedback and Comments
I hope you found this post on Tuscan scuba diving interesting and useful. If you have any questions or ideas, please feel free to share them in the comments section.  I'd love to know of any experience you have diving there.  If there is no comments section directly below, click here:  >>comments<<