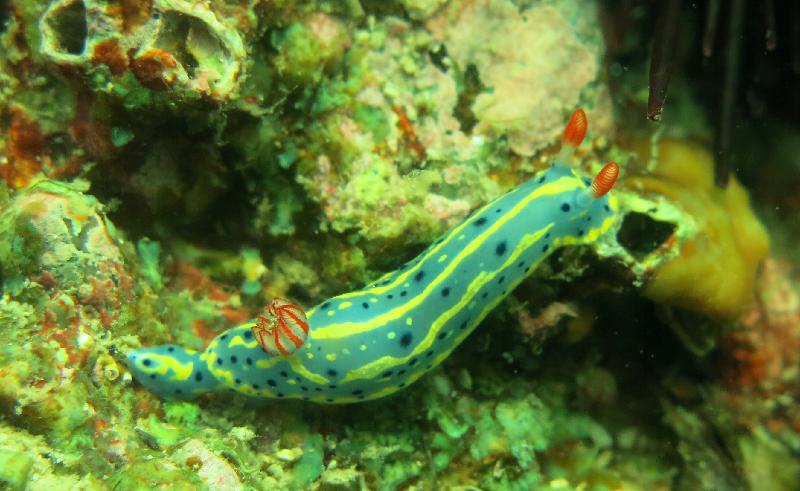 Updated April 24, 2022
This is the one hundred and forty-seventh in a series of reviews of the best dive resort locations around the world.  In this post, the focus is on Langkawi, Malaysia.  In addition to this series on dive resort locations, the best worldwide liveaboard diving locations and services are reviewed in their own series.  To check them out, or others in this series, click on Liveaboards/Resorts on the menu at the top and choose a title from the list.
Have you been diving in Hong Kong before?  If so, I'd love to know about your experience.  What dive shop or liveaboard did you use?  Which dive spots are the best and what are the conditions there regarding the visibility, current, water temperature, sealife attractions, etc.?  Please post your response in the comments section at the bottom and we'll all learn something we can use.
Scuba Diving in Hong Kong
Background
Located to the east of the Pearl River delta and off the south of Guangdong Province, Hong Kong consists of a peninsula, a couple of large islands, and many smaller ones, around 200 in all, with a number of bays and passageways between the islands.  In 1841 when the British took control after the first Opium War, the population was 7,450.  From there the colony developed into the major economic powerhouse that blossomed in the 70s and 80s and now has a population of 7.5 million.  With little arable land and few natural resources, low taxation encouraged the manufacturing and import/export that fueled the growth.  As cheaper labor has become available elsewhere, Hong Kong has shifted largely to a service economy.
Since moving back to full Chinese control in 1997, Hong Kong has become a Special Administrative Region (SAR) of China with the promise of a "one country, two systems" form of government.  From the outset, the promised second system separate from the totalitarian one of mainland China has been eroding.  As of this writing, massive public demonstrations are resisting more intrusive control and it is a big question as to how China will suppress it.  Let's hope the people and culture of Hong Kong don't suffer much more.
92% of the people are Han Chinese with 94% speaking Cantonese as their first language.  53% can also speak English and 48% Mandarin Chinese.  When I lived there in the 80s and 90s I found it difficult to find anyone to talk to in Mandarin.  In fact, the Swiss company I was working for there in 1989 sent me to Shanghai to open an office because they couldn't find any suitable local Hong Kong Chinese that spoke Mandarin well enough to be functional in China.  With the takeover, more Mandarin speakers have moved in and there are incentives for locals to learn it.  There is also a substantial population of Filipinos, Indonesians, and South Asians, many working as domestic servants, and ex-pats of many other nationalities in Hong Kong for employment and business.  On the streets of Central and Tsim Sha Tsui, it is easy to see the international presence.  One can still find traditional religions including Buddhism, Confucianism, and Taoism being practiced in spite of the mainland Chinese influence.

This photo of Hong Kong is courtesy of TripAdvisor
Undersea World
When people brainstorm about the best diving locations, Hong Kong doesn't often spring to mind.  I found myself living there in the early 90s and wanting to find a healthy and exciting way to get out of the city when I had time off to refresh my brain and get a little exercise.  I signed up for my open water course without any previous experience, did the pool sessions at the Mariners Club in Kowloon, and the open water dives in 30 feet of water on relatively non-descript dive sites.  The visibility was poor and the marine life not as impressive as hoped.  It was good enough, though, that a year later I had the enthusiasm to go to the Philippines and pursue the coursework up through instructor-level.
Since that time diving has developed substantially around Hong Kong.  More sites are known and the protection and development of the environment have improved.  In fact, there is a relatively diverse range of marine life with over 300 fish species and 80 species of hard and soft corals.  An artificial reef area was initiated in 1995 with many steel and wooden vessels scuttled to become dive sites that are part of a marine park with fishing banned.
A lot of the sites are shallow from 5-10 meters (16-33 feet) but there are others as deep as 30 meters (100 feet).  There is an interesting range of sandy bottoms and rocky outcrops with reef communities, especially on the eastern coastline.  You can find barrel sponges, anemones, lobster, crabs, shrimps, octopus, blue parrotfish, soldierfish, cowfish, trumpetfish, hogfish, grey angelfish, and even the occasional Olive Ridley turtle, to name but a few of the marine life inhabitants.
There are several diving clubs along the lines of BSAC oriented groups in Britain and the dive shops are run by very sophisticated professionals.
Seasons and Conditions
Diving is possible all year in Hong Kong.  During the fall and winter months when the water is coolest sites are not busy.
Liveaboard Diving
None of the major liveaboard yachts travel to Hong Kong.  However, there are quite a few that cruise regional sites in the Andaman Sea on the west side of Thailand and Burma and to the Philippines.  Here are a couple of the best with links for booking and details: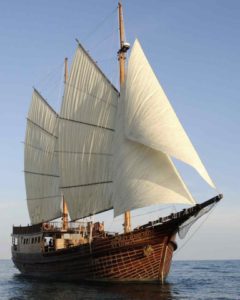 SY Diva Andaman, Similans and Mergui Archipelago Liveaboards – Check the Price & Details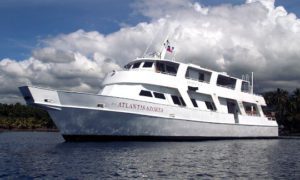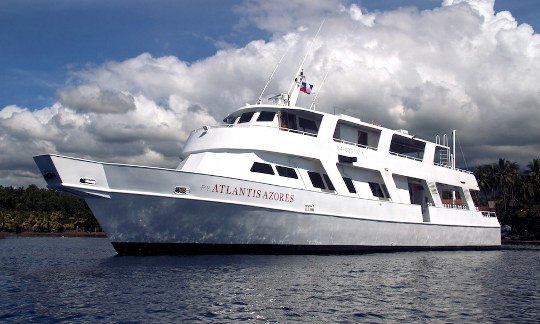 PY Atlantis Azores, Philippines Liveaboards – Check the Price & Details 
Selected Hong Kong Dive Sites
East Ping Chau Island: 15 meters (50 feet) maximum depth, located north of Mir's Bay, several dive sites, sedimentary rock formations with a rich variety of hard and soft corals, anemones and clownfish, sea urchins, macro critters in the nooks, frequent turtle sightings, suitable for all levels of diver
Port Island: 10-25 meters (33-82 feet), just north of Mir's bay, has 3 small sheltered bays on the north, south, and west sides, a number of patch corals in rocky areas, sites include some drop-offs, a variety of corals, crustaceans, muddy sea bed at 25 meters (82 feet) without much to see there, possible strong currents on the south side, suitable for experienced level divers
Hoi Ha Wan Wreck: 7 meters (23 feet), in Sai Kung Country Park, 300 meters from the jetty, remains of a 20-meter (66-foot) reclamation barge, concrete-filled drums at the bow, a large number of urchins, anemones around the base, look for nudibranchs, muddy seabed, suitable for all levels of diver (check out the video above)
Breaker Reef (Shek Ngau Chau): 10-20 meters (33-68 feet), in the center of Mirs Bay, large group of rocks with rich corals and a variety of marine life with nudibranchs, crinoids, and larger fish including sharks, variable currents, east wind can affect visibility, beware of fishing nets and lines abandoned on the reef, suitable for experienced level divers (check out the top video)
Nine Pins: east of Clearwater Bay, interesting rocky seascape with lots of soft coral and marine life including nudibranchs, frogfish, seahorses, scorpionfish, and cuttlefish, good visibility, suitable for all levels of diver (check out the video below)
Pedro Blanco: 2 hours by boat to the south, pinnacle with depths suitable for deep and technical divers, evidence of dynamite fishing, possibility of manta rays, whale sharks, turtles, blue marlins, barracudas, and octopus, suitable for experienced level divers
Aberdeen: 8-18 meters (25-60 feet), in the south between Ap Lei Chau and Hong Kong Island, multiple plateaus at varying depths, look for macro critters like nudibranchs and crustaceans, suitable for all levels of diver
Things to Do in Hong Kong (aside from scuba diving)
With its mix of east and west, Hong Kong offers some of the best shopping, sightseeing, and dining you'll find.  Here are some of the highlights to consider:  Temple Street Night Market, Lan Kwai Fong Nightlife, Cruise on a Junk, Ten Thousand Buddhas Monastery, Snake Soup, Yuen Po Bird Garden, View at the Peak, Ladies Market, Lantau Island, Cross the Harbor on the Star Ferry, Ride a Cable Car, Hong Kong Cultural Centre, Hong Kong Space Museum, Street Food at a Fishing Village, Disneyland, Ocean Park, Po Lin Monastery, Aberdeen Fishing Village, Get Your Fortune Told, Hike Tung Ping Chau, Floating Restaurants, Horse Races at Happy Valley or Sha Tin, Tai Chi Class.
This video is a nice introduction and overview of what Hong Kong has to offer.
Hong Kong Transportation, Hotels, & Diving Services
Transportation
For additional transportation and tourist details, go to Wikivoyage-Hong Kong.
Hotels and Diving
In Hong Kong, there are more than 1,000 lodging options starting from as low as $3 per night (believe it or not) and around 20 dive shops in operation, some associated with hotels.  They offer a full range of services that include equipment rental, diving certification classes, dive guides, and boat tours.
The website linked below has the details and can arrange a booking for the lodging.  You can easily find the location on the map provided on their site.  The rates are guaranteed to be the lowest and it is free to cancel or change dates.
Photography in Hong Kong
With the colorful coral reefs, a variety of fish, wrecks, and intriguing onshore targets, as well, there are many excellent photo opportunities.  For information and reviews of dive cameras, click here:
Scuba Diving Trip Insurance
A cushion for emergencies provides peace of mind when on vacation.  I recommend this diving insurance as they have worldwide coverage and give scuba divers quality insurance and medical assistance service.
Feedback and Comments
I hope you found this post on Hong Kong scuba diving interesting and useful. If you have any questions or ideas, please feel free to share them in the comments section.  I'd love to know of any experience you have.  If there is no comments section directly below, click here:  >>comments<<