We may earn money or products from the companies mentioned in this post.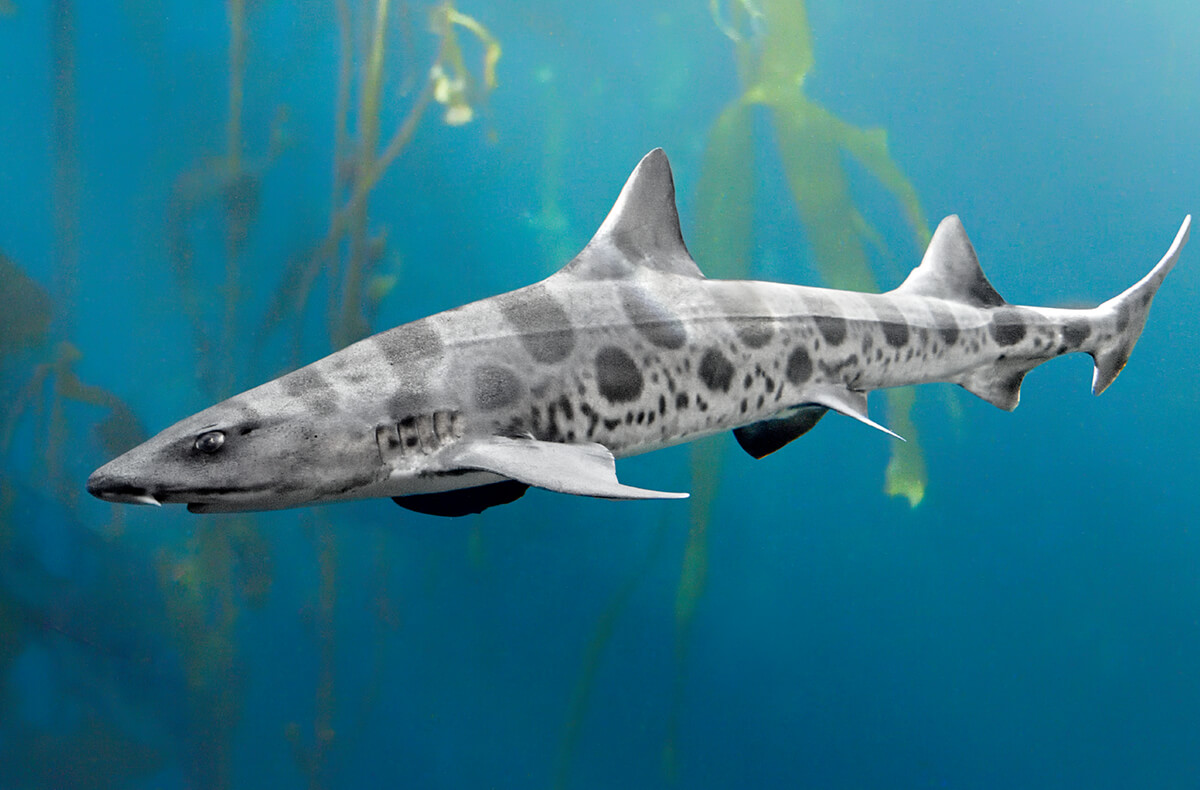 This is the forty-third in a series of reviews of the best dive resort locations around the world.  In this post, the focus is San Diego, California, USA.
In addition to this series on dive resort locations, the best worldwide liveaboard dive locations and services are reviewed in their own series.  To check them out, or others in this series, click on Liveaboards/Resorts on the menu at the top and choose a title from the list.
Have you ever been diving in San Diego before?  If so, I'd love to know about your experience.  What dive shop or liveaboard did you use?  Which dive spots are the best and what are the conditions there regarding the visibility, current, water temperature, sealife attractions, etc.?  Please post your response in the comments section at the bottom and we'll all learn something we can use.
Scuba Diving San Diego
Background – Situated just across the border from Mexico on the Pacific coastline, San Diego is known for its mild Mediterranean-like temperatures and arid climate.  This cosmopolitan city has a population of around 1.4 million citizens with 16% of Asian origin and more than 30% Hispanic and growing.  English is the national language, but with the large population of Spanish speaking citizens and non-citizens, Spanish is widely spoken.  It has an interesting historical and cultural background and varied terrain of hills, mountains, and canyons with many areas left in a fairly wild state.  The thriving economy is based around defense, with military bases nearby, tourism, international trade, and research/manufacturing.
Undersea World – With its mild climate and year-round warm temperatures San Diego is very inviting not only for its vast array of onshore delights but also for the fascinating offshore opportunities for divers of all levels.  Water temperatures are not extremely cold and there is a great variety of undersea terrain and diving environments from shallow protected coves, to canyons and deep shipwrecks.
San Diego-La Jolla has a 10 mile (16 km) long and 3 mile (4.8 km) wide underwater park extending to depths of 900 feet (270 meters).  La Jolla Cove has no fishing or boating and has the benefit of two major reef-building drives in 1975 and 1979 when they dropped loads of quarry rocks in 70 feet (21 meters) of water creating a great habitat for wildlife and divers to enjoy.  Just out from La Jolla Cove is an eco-reserve where fishing and boating are not permitted.  Other attractions are the Scripp's and La Jolla Canyons and the giant kelp off Point Loma.  Boat diving will take you to sites further off the La Jolla coast and down to the Coronado Islands for more diverse and intriguing environments and creatures.
This region has a great range of life that characterizes it from macro critters to colorful and unusual fish and invertebrates to larger fare including rays, sharks and mammals.  The seascape includes a variety of plants and giant kelp, with sponges, gorgonians, and encrusting corals providing cover for macro life including crabs, spiny lobster, colorful starfish, salp chains, abalone, shrimps, urchins, gobies, scorpionfish, moray eels and Garibaldi fish.  Other wildlife highlights are halibut, skates, sand bass, sheepsheads, barracuda, market squid schools, several species of stingray, flounder, sharks like soupfin, seven-gill, horn, leopard, angel, guitar, and blue (on occasion), with playful sea lions and harbor seals at many sights.
San Diego is where a lot of the technology of scuba diving was developed and today it offers state of the art education, equipment and dive services in the form of the many dive shops available.  There are sites suitable for absolute newbies and advanced technical divers to train out of the San Diego/La Jolla diving hub.
Seasons and Conditions – Diving is possible year-round with air temperature highs averaging 75°F in summer and 65°F in winter.  Water temperatures have a range of 59-72°F (15-22°C) on the surface and 50-56°F (10-13°C)  at depth. A 7mm wetsuit or a drysuit with hood and gloves is recommended for most of the year.  Surface chop is greater during the winter months with the best visibility from July to January.  There is diving suitable for all levels.
For descriptions and reviews of the full range of gear suitable for cold water, please click here: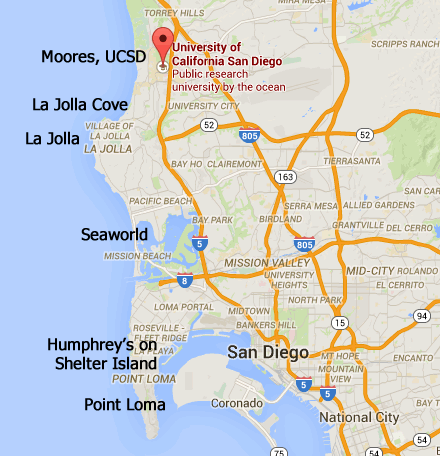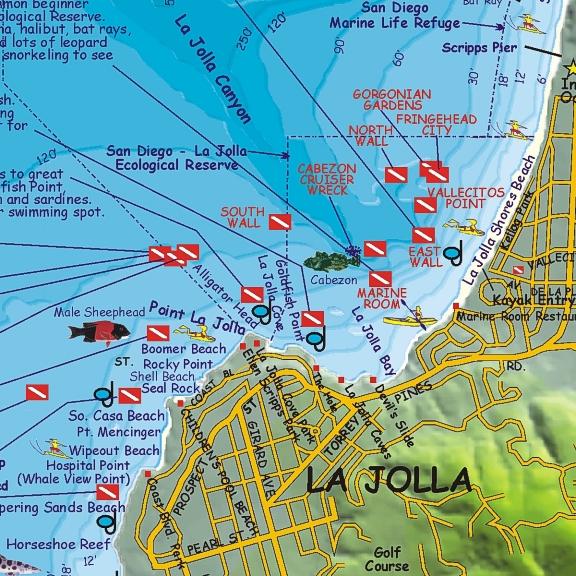 A Selection of the Best San Diego Scuba Diving Sites
La Jolla Shores: to 130 feet (40 meters) shore entry, canyon begins at 45 feet (13 meters), hard corals, seagrass and kelp, many holes in the clay walls, lots of invertebrates, nudibranchs, pipefish, blennies, octopus, crabs,  jellyfish, salp chains, market squid, and bait balls, bat rays, angel, leopard and horn sharks in sandy flats on the canyon edge, all levels
La Jolla Cove: shore entry, rocky reefs starting at 10-20 feet (3-6 meters), part of the La Jolla Park Ecological Reserve, nutrient-rich water supporting kelp forests, kelp bass, sheepsheads, senoritas, sargo, opal eyes, Garibaldi fish, several species of schooling fish, various crabs, lobster, bat rays, seven gill and horn sharks, and harbor seals, all levels
Marine Room and Canyon: shore entry between La Jolla Cove and La Jolla Shores, canyon starts at 25 feet (8 meters), with walls to 100 feet (30 meters), sand dollars in the sandy shallows, calico bass, Garibaldi fish, senoritas, blacksmiths, schools of bat rays, giant black sea bass, all levels
Wreck Alley – Several wrecks, all scuttled to create artificial reefs, and a fallen tower which have resulted in a rich habitat including white and strawberry anemones, moray eels, baitfish, lingcod, blacksmiths and macro critters, requires a boat to access
Yukon: to 100 feet (30 meters), can reach at 75 feet (23 meters), 366 foot (112-meter) Canadian destroyer lying on the port side, entry/exit holes cut for safe access, gun turrets intact, surge and current possible, experienced level
Ruby E: 85 feet (25 meters) maximum depth, can be reached at 60 feet (18 meters), 165 foot (49-meter) Coast Guard Cutter sunk in 1989, sitting upright, open bridge and wheelhouse, deep penetration more hazardous inside the deteriorating structure, lots of encrusting and invertebrate growth, strawberry anemones, nudibranchs, greenlings, blacksmiths, gobies, surfperch, scorpionfish, beginner to experienced level
El Rey: 75 feet (22 meters) maximum depth, Kelco kelp cutter, smaller boat, sunk in 1987, degraded, lots of invertebrate life, all levels
NOSC Tower (Naval Ocean Systems Tower): 35-65 feet (10-19 meters), built in 1959, knocked down by El Nino storm in 1988, originally 40 x 40 feet (12 x 12 meters), 100 feet (30 meters) tall, all levels
Point Loma: to 100 feet (30 meters), boat access, big boulders, walls, overhangs, kelp forests, along 6 miles (9.6 km) of coastline, can be divided into many dive sites, full exposure to ocean currents and colder water bring many nutrients, wide range of life, colorful gorgonians, sponges and  tunicates, treefish, bass, kelpfish, Garibaldi fish, nudibranchs, lobster, moray eels, all levels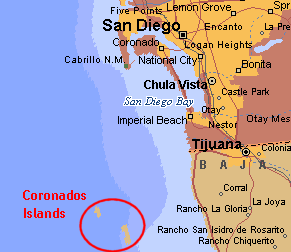 Coronado Islands: day trip boat diving, 15 miles (24 km) from San Diego, 6 miles (9.5 km) from the Mexican shoreline, 3 areas – North Island, Middle Group and the South Island, most sites have open ocean currents, purple hydrocorals, kelp forests, rocky reefs, caverns, a new shipwreck, lobsters, huge moray eels, giant sea bass, rockfish, horned sharks, sea lions, elephant seals, harbor seals, due to currents, experienced level
San Diego Photos
With the interesting underwater terrain, giant kelp, macro life, wrecks, rays, variety of sharks, colorful reef fish, sea lions, and harbor seals, and fascinating city life, scenic landscapes and historical onshore targets, there are many excellent photo opportunities.  For information and reviews of dive cameras, click here:
San Diego Hotels, Resorts, Transportation and Dive Shops
San Diego International Airport handles international and domestic flights from every direction.  A wide range of land transportation available includes car rental, taxis, town cars, limos, shuttles, trolleys, buses, waterfront shuttles, pedicabs and trains for trips to other California cities and regions.
There are at least 30 full-service dive shops in San Diego, the bulk in La Jolla or nearby. They offer the full range of services including equipment rental, dive courses, guiding, day trips and cruises year-round.
Hundreds of resorts, hotels, and hostels are available in San Diego from $25 to $767 per night.  The website linked below is a good source for the available options and can arrange the booking.  Their rates are the lowest and it is free to cancel or change dates.
San Diego Things to Do (aside from scuba diving)
The San Diego area is exceptionally rich in fun activities to check out.  Here is a shortlist of attractions, places to go and things to do:  beaches, seaside activities, Belmont Amusement Park, San Diego Zoo, Balboa Park, Old Town, various historic sites reflecting the Spanish and Mexican influence, Mission San Diego de Alcala, San Diego State Historic Park, site seeing tours and cruises, sport fishing, whale watching, aquariums, Sea World, USS Midway tours, rock climbing, hill climbing and trekking, pro sports events, shopping, nightlife and beer tasting.  This is actually a pretty pitiful list when compared with the huge range of possibilities.  Take a look at the video below for an audio-visual taste of the options.
A cushion for emergencies provides peace of mind when on vacation.  I recommend this diving insurance as they have worldwide coverage and provide scuba divers a quality insurance and medical assistance service.
Feedback and Comments
I hope you found this post on San Diego scuba diving interesting and useful. If you have any questions or ideas, please feel free to share them in the comments section.  I'd love to know of any experience you have diving there.  If there is no comments section directly below, click here:  >>comments<<