We may earn money or products from the companies mentioned in this post.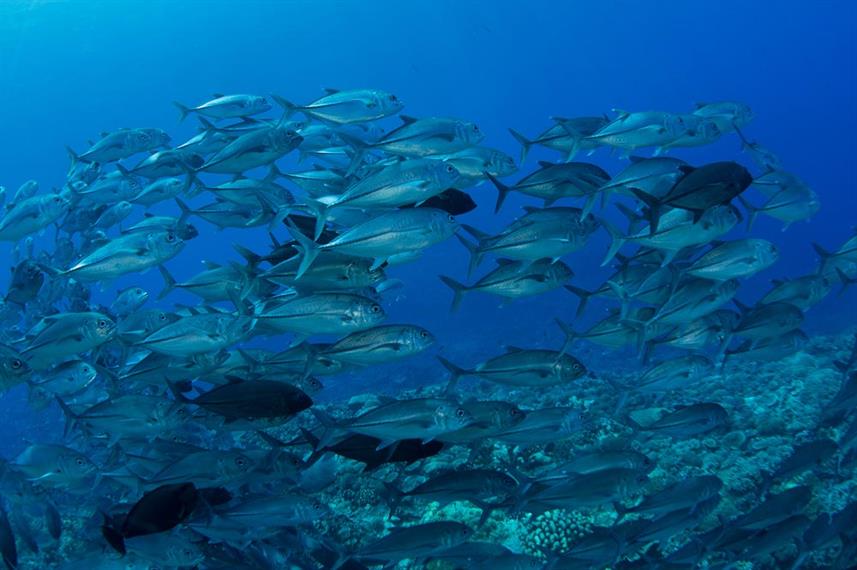 This is the seventeenth in a series that introduces and describes the various dive services and sites for worldwide liveaboard dive safaris.  The focus in this one is on Solomon Islands liveaboards.
In addition to this liveaboard series, the best worldwide dive resort locations and services are reviewed in their own series.  To check them out, or other liveaboards, click on Liveaboards / Resorts on the menu at the top and choose a title.
Have you ever been diving in the Solomon Islands before?  If so, I'd love to know about your experience.  What dive shop or liveaboard did you use?  Which dive spots are the best and what are the conditions there regarding the visibility, current, water temperature, sealife attractions, etc.?  Please post your response in the comments section at the bottom and we'll all learn something we can use.
Scuba Diving the Solomon Islands
The Solomon Islands consist of more than 900 tropical islands and are part of Melanesia, just southeast of Papua New Guinea.  They are in what is known as the "Coral Triangle" with the greatest biodiversity in the world.  Only a few of the islands are populated and resorts are few and far between.  Two major liveaboards with a regular schedule service the area, so dive sites are not frequented by a lot of divers and you will be unlikely to see any others outside of those on your cruise.
Having been formed by volcanoes and tectonic movement of the earth's crust, the seascape is characterized by tunnels, canyons, pinnacles, drop-offs, and lava tubes.  The Solomons were also the setting of a number of major WWII battles resulting in numerous wrecks including ships, submarines, and airplanes.  Check out the movie "The Thin Red Line" for a fictionalized reenactment of conditions on Guadalcanal when the allied forces arrived to push back the Japanese.  Many of these wrecks are quite accessible and with the rich biodiversity, it makes for spectacular diving.  In addition, local life on the islands does not have a lot of contact with the outside world so shore trips to visit the friendly people there can be as fascinating as the diving.
Some of the wrecks are pretty deep and conditions can be challenging, but the diving professionals on board are quite accommodating in molding the safari to the level of the divers.
The seascape is to a great extent covered in a rich coral reef with great macro life for the photographer like nudibranchs, pygmy seahorses, lobsters, eels and clownfish in their anemones.  Schooling reef fish to be enjoyed are unicornfish, rainbow runners, fusiliers and blue tangs along with other inhabitants like cuttlefish and octopus.  Some of the bigger attractions are silky, blacktip and hammerhead sharks, schooling jacks and barracuda, manta and eagle rays and dolphins.
The weather is hot and humid all year with the best time for diving between May and December.  The water is also warm ranging from 82-86°F (28-30°C).  Visibility runs from 45-90ft (14-27m).
Unfortunately, neither liveaboard vessel is equipped with wi-fi.  You'll have to rough it.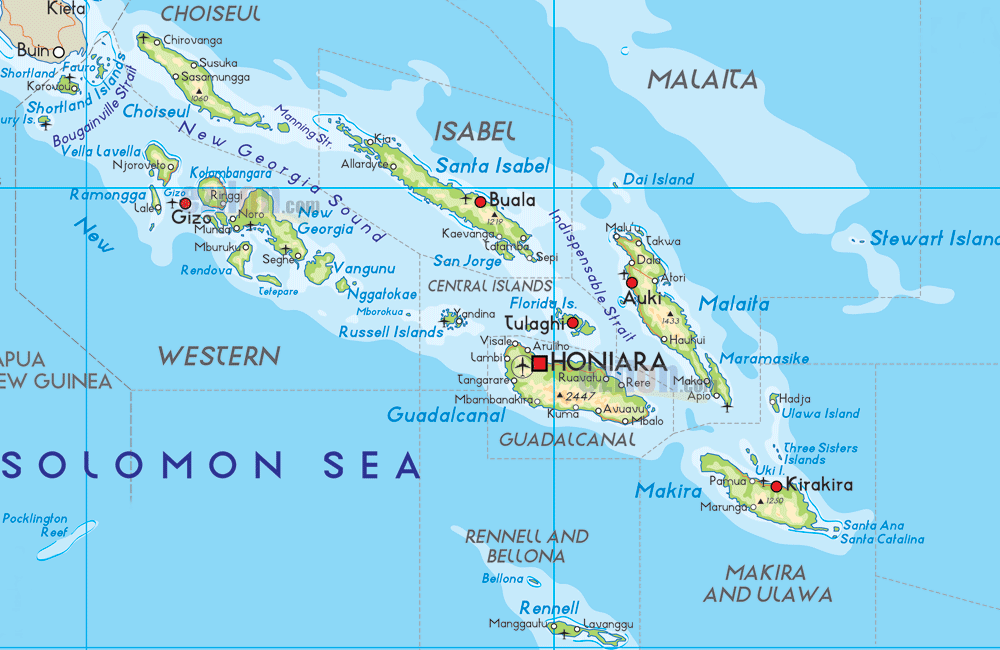 Solomon Islands Liveaboard Dive Boats
The two boats servicing the Solomons are quite comfortable and accommodating.  There are hundreds of outstanding dive sites available and the crews have arranged a number of flexible itineraries based on weather and sea conditions and the divers involved.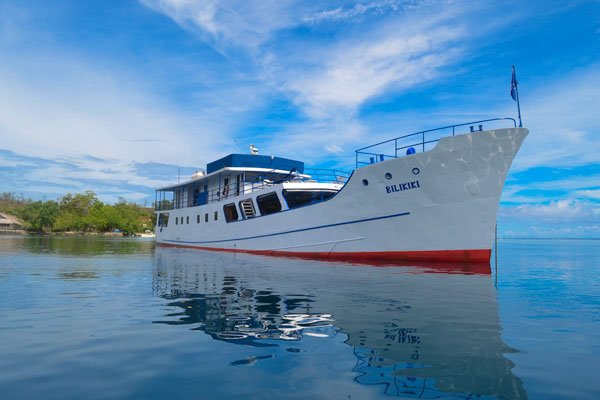 Comfortable cabins have private en-suite
Excellent comfort and privacy with spacious relaxation areas
Fishing, stand-up paddle boards
Offers 8-15 day trips from March – December
No set itinerary: dives the main 3 island groups of Florida Islands, Russell Islands and Marovo Lagoon
Spacious dive deck with carpeted camera table
Nitrox and rental equipment available
Two large skiffs for pickups and tours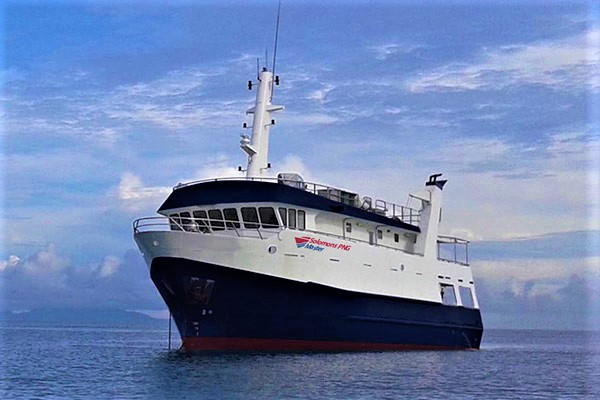 Comfortable cabins, all upper deck cabins have private en-suites
Large sundeck with optional shade cover
Excellent comfort and privacy with spacious relaxation areas
Western and local cuisine
The crew speaks English, German, Spanish, Russian, and Italian
Year round diving with 8-11 day trips, 6-7 different itineraries that can vary based on conditions, explores the many WWII wrecks in the Iron Bottom Sound
Photography station & camera room with table and charging point
Open dive deck with hot water showers
Two large skiffs for pickups and tours
Life rafts
Nitrox and rental equipment available, rebreather support
| | MV Bilikiki | Solomons PNG Master |
| --- | --- | --- |
| | | |
| Length | 38 m | 30 m |
| Guests | 20 | 20 |
| Crew | 11 | 12 |
| Equipment | $27/day | Pricing To Be Arranged |
| Nitrox | $20/day | Available - Pricing To Be Arranged |
| Price/Day | $489 | $234 |
Solomon Islands Photos
With the pristine coral reefs, historic wrecks, extreme biodiversity including manta and eagle rays, turtles, a variety of sharks, dolphins, macro critters and reef tropicals, there are many excellent photo opportunities.  For information and reviews of dive cameras, click here:
A cushion for emergencies provides peace of mind when on vacation.  I recommend this diving insurance as they have worldwide coverage and provide scuba divers a quality insurance and medical assistance service.
Feedback and Comments
I hope you found this post on Solomon Islands scuba diving interesting and useful. If you have any questions or ideas, please feel free to share them in the comments section.  I'd love to know of any experience you have.  If there is no comments section directly below, click here:  >>comments<<