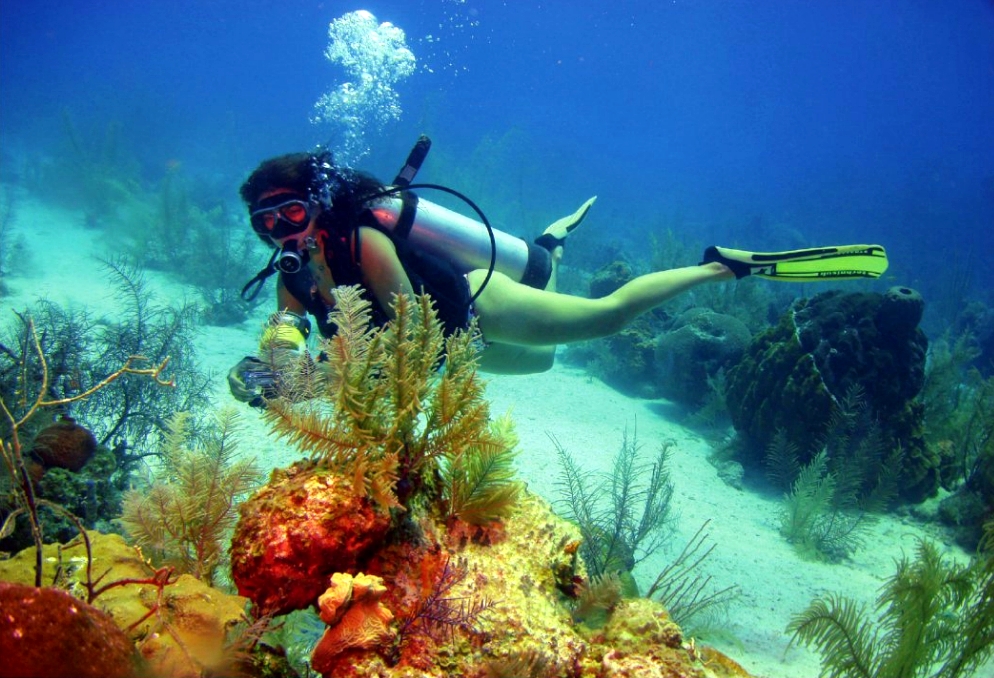 Updated June 18, 2021
The fascinating undersea world is receiving a lot of coverage in the media in the form of marine life documentaries, wreck exploration, movies, etc.  Has this piqued your interest to consider learning how to dive?  With a scuba diving certification, you can join the community of adventurers, exploring exotic places around the world, developing new skills in an exciting sport, and acquiring knowledge of marine life and the undersea environment.  Here are some reasons to get started now.
Reasons to Become a Certified Scuba Diver
Exploration
More than two-thirds of the world is covered in water providing abundant exploration opportunities.  Every location has its own peculiarities, endemic life, or historical significance.  From sharks, rays, and whales to giant sea fans, caves, shipwrecks, and tiny shrimps and nudibranchs that are the delight of macro photographers, there are endless intriguing things to focus on.
The Dive Community
When you become a diver you join a community, a fellowship of people that share the experience of the underwater world that bonds you.  In this group, you can discuss your escapades, tall tales, photos, and information about the latest gear.  These are people to get together with for drinks after the dive or continue communication with by email or Facebook back at home.  They are spirited and innovative and make for lively companions.
Travel Worldwide
Diving is possible all over the world from the Arctic to the Antarctic and everywhere in between.  You can plan trips specifically with diving as the goal on a liveaboard dive safari, at a tropical resort, or anyplace you fancy a dive.  Diving can also be a secondary activity for you in your spare time at home or during your travels for vacation or business.  What great fun to do some underwater exploration and then take in all the culture and scenery in whatever location you find yourself in.
The Experience
Scuba diving offers an avenue of escape from the modern hectic life of text messages, car horns, and deadlines into a peaceful setting of neutral buoyancy weightlessness, and a completely different way of living and moving around.  You get out of the comfort zone of your daily routine and practice some new skills like equalization and non-verbal communication.  It can be relaxing and calming while at the same time invigorating to observe the way of life of marine creatures and the topography they inhabit like caverns, walls, and seamounts.  There are opportunities to imagine historical circumstances while exploring shipwrecks and underwater ruins.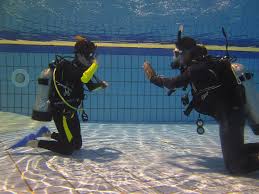 Diving is Easy
Almost anyone with basic watermanship skills can become a scuba diver certified by a training agency like PADI, SSI, CMAS, or NAUI.  You just need a few days to study, receive instruction from a well-trained and patient teacher, learn diving skills in a pool or shallow water and go on four open water dives to practice the skills you learned, and get an introduction to the real-life underwater scene.  It's really not difficult and is a tremendous amount of fun.  You'll learn some physics and physiology intrinsic to scuba diving and experience your first underwater breaths for a starter.
Just the Beginning
Once you become a certified scuba diver, that's only the start.  You never stop learning.  There is something on every dive to enhance your skills and knowledge.  As you develop there are also many additional courses available to expand your capabilities like advanced open water, rescue diver, nitrox, or specialties like wreck, cave, or underwater naturalist.  The courses are only a gateway to the thousands of dive sites around the world where you can use your knowledge.  There is enough to keep you busy and enthused for the rest of your life.
For information about becoming a certified scuba diver, please click here:
Comments and Feedback
I hope you found this post on reasons to become a certified diver interesting and useful. If you have any questions or ideas, please feel free to share them in the comments section.  If there is no comments section directly below, click here:  >>comments<<