We may earn money or products from the companies mentioned in this post.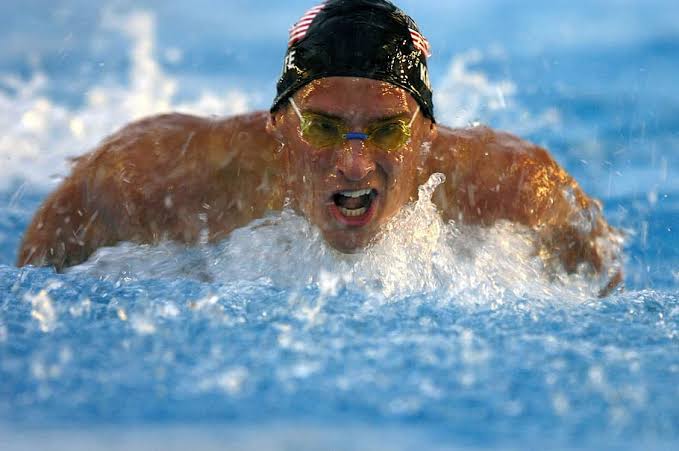 Saltwater, chlorinated pool water or the potential contaminants in a lake or stream all create discomfort and possible damage to unprotected eyes.  As a kid, I remember a day at the pool and later in high school and college, a few hours of a swimming work-out invariably left my eyes sore and burning.  I wouldn't wish it on anyone today, and there is no need for it with the use of swimming goggles.  The market is so developed that choosing an appropriate model can be a daunting task, however, with so many available options.
Below are reviews of a range of the best recreational, practice, and competitive goggles for adults and children that have the features and options outlined to help you make the best choice in function and comfort for your needs.  Afterward, there is a comparison table and a buying guide to help in your selection.
The Best Swimming Goggles of 2020
Speedo Vanquisher 2.0 Mirrored
These low-profile goggles by the top name in the field for many decades, Speedo, are suitable for high-level competitive swimmers.  The anti-glare mirrored lenses have an anti-fog coating, protect against UVA and UVB rays, and fit comfortably, with effective anti-leak silicone seals, and a latex and PVC-free construction.  11 color combinations and two-color silicone head strap stand out stylistically, with 4 nosepiece options for the best fit.
Featuring
Anti-Fog coating and UV protection
Mirrored lenses for minimum glare and maximum visibility, great for outdoors
Low-profile, wide-angle view
Comfortable silicone seals, no PVC or latex used
4 nosepiece options
11 color combination options
Two-color silicone double head strap
Another product by Speedo, the Hydrospex is their top-selling recreational model.  Though not with the low-profile specs of the top models designed for competition, this one is nonetheless fairly small and streamlined.  It has a comfortable easy-adjust outer eye fit with anti-fog and UV protection, a latex-free construction, and shatter-resistant Lexan lenses.  The one-piece flexible hypoallergenic PVC frame is suitable for swimmers from 14 years old on up.
Anti-Fog coating and UV protection
Durable shatter-resistant Lexan lenses
One-piece PVC hypoallergenic flexible frame
Easy-adjust G. O. FIT System, outer eye fit
Fits most who are 14+ years old
5 color combination options
Split silicone head strap
Low-priced
These durable goggles with special wide-angle curved lens technology are great for recreational and workout use.  They have an easy-adjust strap and low-profile buckle system much like the one you could find on a scuba mask.  Lenses with UV protection and an anti-fog coating are available in clear or smoked tint along with 6 available color combinations, a comfortable silicone skirt, and outer eye fit.
Durable and comfortable fit
Curved lens technology
Anti-Fog coating and UV protection
Outer eye fit
Silicone skirt and split head strap
Low-profile easy-adjust buckle system
6 color combinations and smoked lenses as options
This low-profile lightweight model is suitable for practice and competition indoors and outside with options for clear, polarized, smoked, and mirrored lenses.  Aqua Sphere's special curved Plexisol lenses provide 180° wide-angle vision along with a medium eye fit eliminating "raccoon eyes."  The goggles have a silicone split head strap and skirt and quick-fit push-button buckle system for easy adjustment and comfort.  In addition, the lenses have an anti-fog coating and UV protection.
Durable and comfortable fit
Lightweight-one piece hydrodynamic frame
Curved lens technology with 180° wide-angle vision
Oversized Plexisol lenses
Anti-Fog coating and UVA/UVB protection
Medium eye fit (sits on the middle orbital of the eye socket for "no raccoon eyes")
Hypoallergenic softeril silicone skirt and split head strap
Low-profile quick-fit buckle system
10 color combinations with clear, mirrored, polarized, and smoked lenses as options
Aqua Sphere combined with the greatest ever Olympic swimming champion, Michael Phelps, to create these professional-level competition goggles.  Exo-core technology offers a sturdy, low-profile, hydrodynamic design, and a comfortable, water-tight seal.  A range of lens tints helps with visual clarity and 6 color combinations add some style to the look.  A hydrodynamic silicone strap with textured grip holds the goggles in place and interchangeable nose pieces help assure a comfortable fit and seal around that sometimes problematic part of the anatomy.  To top it off the lenses are treated for full UV protection and anti-fogging.
Synthetic
Exo-core technology with softeril gasket and semi-rigid exoskeleton for strength and stability
Curved wide-angle lenses
Hydrodynamic low profile
Interchangeable nose pieces
Water-tight seal
Anti-Fog coating and UVA/UVB protection
Hydrodynamic silicone strap with a textured grip
6 color combinations with smoke, blue, titanium red, titanium gold, and mirrored lenses as options
Fluidix Competitive Swim Goggles
With UV protection, an anti-fog coating, and mirrored lenses this extra low-profile pair of goggles is great for indoor and outdoor competitions.  The comfortable inner-eye gasket with interchangeable nose pieces and a dual-band silicone strap make for a good fit on a variety of head shapes be the swimmer young or old.  The curved lenses enable a wide peripheral view so you can keep close track of your competition.  This Fluidix model comes in 3 attractive color combinations.
Very low-profile
Flexible and soft inner-eye gasket for a leak-free seal and comfortable fit
Curved wide-angle mirror coated lenses
Anti-Fog coating and UV protection
4 interchangeable nose pieces and adjustable dual-band silicone strap allows a good fit for different head sizes and shapes
3 attractive color combinations
This comfortable durable model can be used for recreational swimming and other water sports like surfing and kayaking.  The one-piece frame supports a high-quality good sealing silicone gasket, split strap, TPR nose piece, and easy push-button adjustment that is suitable for adult and youth faces.  Polarized lenses available in several tints or mirrored have UV protection and an anti-fog coating to provide great cover for bright days.  The tinted lenses and 3 color combinations make for a striking and stylish appearance.
Polarized lenses for enhanced eye protection with a choice of mirror, smoke, blue, gold, red, silver, or clear
Durable one-piece frame with a high-grade non-toxic silicone gasket and split strap
TPR nose piece
Push-button strap adjustment
Anti-Fog coating and UV protection
3 attractive color combinations (black, black & white, black & blue)
View+ RX Optical Prescription Swim Goggles 
For swimmers who use corrective lenses going without can leave a lot out of focus.  With contact lenses, there is the risk of flooding that can be inconvenient or result in loss of a lens.  These goggles allow you to purchase them with the appropriate corrective lenses even if you need a different prescription for each eye.  On top of that, they are a comfortable, quality model with UV protection and an anti-fog coating on smoke-colored lenses great for outdoor use.  The easy to adjust split-strap and a choice of 3 nose bridges makes for a suitable fit for a variety of face sizes and shapes.
Smoke colored prescription lenses come installed
Frame and silicone is also smoke (black/gray) colored
Lenses available for the nearsighted (-2 to -10) and farsighted (+2 to +4)
For lenses of different strengths, use the mixed strength option when ordering
Anti-Fog coating and UV protection
Top-quality easy to adjust Platina silicone split head strap
Comes with 3 nose bridges – installed is the medium-sized
Speedo Skoogles Kids Swim Goggles
The best swimmers get started young so Speedo designed these adult-quality goggles with the features enabling a comfortable fit to give kids the encouragement they deserve.  This colorful model has a comfortable middle eye fit, UV protection, and anti-fog lenses to help keep it fun and safe.  Side release speed-fit clips are easy for the kids to adjust themselves.
Soft comfortable no-latex frame
Speedo's G. O. FIT system suitable for a range of faces
Easy to use side release speed-fit clips for strap adjustment
Anti-Fog coating and UV protection
6 bright color combinations available
Fits kids aged 3-8
Low-priced
This great low-priced package includes a mesh bag with 2 pairs of goggles and earplugs for a family outing or to have a back-up available.  The goggles are adult quality with easy one-click strap adjustment or removal, wide-angle views, and comfortable silicone seals.  The kids will love the bright colors and anti-fogging and parents will be happy that their eyes are protected from UV rays.
2 goggle set with 2 sets of earplugs, and a mesh bag
Wide-angle lenses with 180-degree peripheral vision
Ultra-soft comfortable silicone seals
One-click clasp for easy strap adjustment
Anti-Fog coating and UV protection
8 bright color combination pairs of goggles to choose from
Low-priced (two for one)
Aegend has produced these high quality, low priced swimming goggles in a lively wide range of colors and lens tints.  They are ergonomically designed to fit a range of face shapes and sizes with a comfortable and water-tight silicone gasket and shatterproof polycarbonate lenses.  Anti-fogging and UV protection add to the comfort and safety and the back clip helps avoid hair entanglement.  A one year warranty adds to the security of the purchase.
Shatter-proof polycarbonate lenses
Premium silicone gaskets and ergonomic design to fit a range of face sizes and shapes
Water-tight seal
Anti-Fog coating and UV protection
Convenient back clip
19 colors with various lens tints or clear available
One year warranty
Low priced
Arena Cobra Ultra Swim Goggles
The Arena Cobra Ultra goggles are highly crafted and suitable for competition with curved, hydrodynamic polycarbonate lenses that enable wide-angle views of the other racers.  Good sealing silicone gaskets, 5 interchangeable nose bridges, and a dual strap afford a good fit for faces of different sizes and shapes.  The option of mirrored and non-mirrored lenses come with an anti-fog coating or a just introduced swipe anti-fog system that is now an available choice.  For an added stylish touch you can choose from 22 colors and combinations along with numerous lens tints.
Curved low-profile hydrodynamic blade lenses of hard polycarbonate for minimum drag and expanded range of view
Soft leak-free silicone seals
High-tech molding
5 interchangeable nose bridges to suit various face sizes
Anti-Fog coating available on mirrored and non-mirrored lenses
Swipe anti-fog technology available
Dual silicone strap
22 colors and various lens tints available
Best Swimming Goggles Comparison Table
| Picture | Goggles | Best For | Price |
| --- | --- | --- | --- |
| | Speedo Vanquisher 2.0 | Competition | $$ |
| | Speedo Hydrospex Classic | Practice & Recreation | $ |
| | Aqua Sphere Seal 2.0 | Recreation | $$ |
| | Aqua Sphere Kayenne | Competition & Practice | $$$ |
| | Michael Phelps XCEED | Competition | $$$ |
| | Fluidix Competitive Swim Goggles | Competition | $$ |
| | Zionor G1 Swim Goggles | Recreation | $$ |
| | View+ RX Optical Prescription Swim Goggles  | Practice, Recreation & Corrective | $$$ |
| | Speedo Skoogles Kids Swim Goggles | Kids | $ |
| | Eversports Kids Swim Goggles | Kids | $ |
| | Aegend Swim Goggles | Practice & Recreation | $ |
| | Arena Cobra Ultra Swim Goggles | Competition | $$$$ |
| Picture | Goggles | Best For | Price |
Selecting the Best Swimming Goggles
What should you look for as far as materials, design, and important features?
Lenses
Material – For scuba diving, the material you generally look for is tempered glass. For swim goggles, the material is polycarbonate which is durable and shatterproof.
Anti-Fog – Fogged lenses are a nuisance you won't want to bother with.  The best goggles have an anti-fog coating or membrane on the interior of the lenses that lasts for a significant period of time.  When this wears off there are compounds you can apply with each usage.  It's more of a bother but you also can fall back on your own saliva or commercially available sprays to do the trick.
UV Protection – When swimming outdoors the sun can irritate your eyes, as you know, and can be a concern.  A built-in UV protective system can reduce the danger of damage and discomfort.  Dark and mirrored lenses can be an aid in this regard, as well.
Lens Color
Mirrored – These can be useful outdoors for the reduction of glare on sunny days.
Clear lenses provide the best visibility and are good indoors and outdoors on cloudy days.
Tinted lenses can be useful in certain lighting conditions.  For a darker pool environment, an orange or yellow tint can increase brightness.  Darker lenses reduce brightness and block out some of the UV rays if you are outdoors.  There are gradations in tint suitable for any lighting level if you so choose.
Prescription Lenses like the View+ model above allow you to correct your vision while swimming.  Models are available with a wide range of refractions suitable for nearsighted and farsighted swimmers and in some cases lenses of different prescriptions can be installed on the same mask.  They are usually reasonably priced but aren't available in tinted goggles.
Gasket – The gasket is the part that seals the mask to your skin.  It is very important to have a good fit for comfort and for a water-tight seal.  Competition goggles are designed for hydrodynamic speed and will have the smallest gaskets, which are harder to fit comfortably.  Gaskets are usually made of soft silicone because it seals well and maintains softness whereas gaskets of PVC or rubber tend to become rigid in cooler water and brittle over time.
Types of Goggles
Competition goggles are for serious swimmers in their races and have the most hydrodynamic and minimal designs.  Every bit of drag slows you down so these help you squeeze out every bit of speed by being as small as possible.  Unfortunately, they may restrict vision and fit less comfortably.
Practice goggles are similar to competition goggles by being small and lightweight but not to the same brutal extent comfort and vision-wise.  The gasket is a light larger and more comfortable to wear over long periods.  Swimmers choose these for recreation and many times to use during workouts.
Recreational goggles are often cheaper in price with a lower build quality and grade of materials but that is not necessarily the case.  They are often larger with a bigger gasket and can be suitable for other water sports like surfing or kayaking.
Maintenance
Goggles should be rinsed in fresh water after use to get any chemicals, saltwater, chlorine, etc. off.  If you have a built-in anti-fogging membrane or coating you should take care not to wash it off with detergent or another cleaning agent.  Dishwashing liquid is okay.  Let them dry off and then store out of the sun.
If the anti-fogging agent has worn off, you can try a commercially available product or home remedies like toothpaste or saliva.  If the lenses continue to fog, the purchase of a new pair may be the only solution.
Feedback and Comments
I hope you found this post on the best swimming goggles interesting and useful. If you have any questions or ideas, please feel free to share them in the comments section.  If there is no comments section directly below, click here:  >>comments<<