We may earn money or products from the companies mentioned in this post.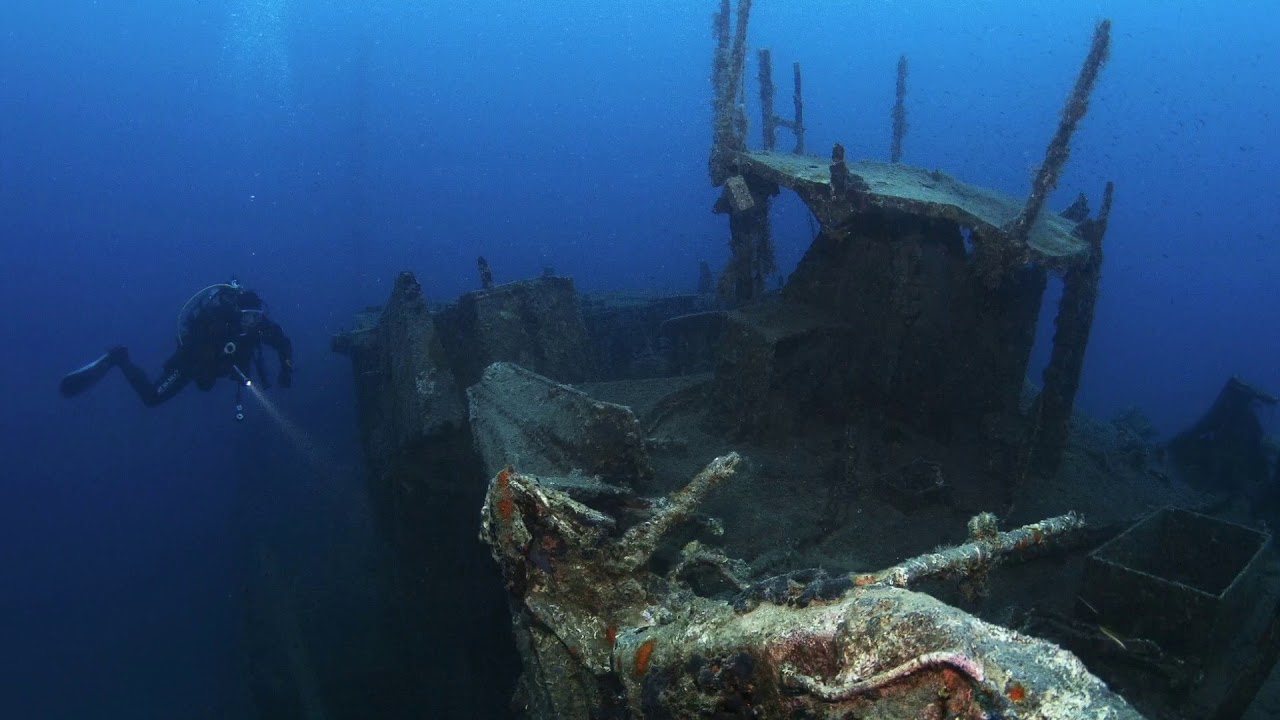 This is the ninety-second in a series of reviews of the best dive resort locations around the world.  In this post, the focus is on Montenegro. In addition to this series on dive resort locations, the best worldwide liveaboard diving locations and services are reviewed in their own series.  To check them out, or others in this series, click on Liveaboards/Resorts on the menu at the top and choose a title from the list.
Have you ever been diving in Montenegro before?  If so, I'd love to know about your experience.  What dive shop or liveaboard did you use?  Which dive spots are the best and what are the conditions there regarding the visibility, current, water temperature, sealife attractions, etc.?  Please post your response in the comments section at the bottom and we'll all learn something we can use.
Montenegro Scuba Diving
Background – Montenegro is set on the Adriatic coast south of Croatia, north of Albania, and abutting Kosovo, Serbia, and Bosnia-Herzegovina.  With mountains in the east and 295 kilometers (183 miles) of coastline in the west, it has a population of 679,000.  Founded as a state in the 15th century, after WWI it was absorbed into the Kingdom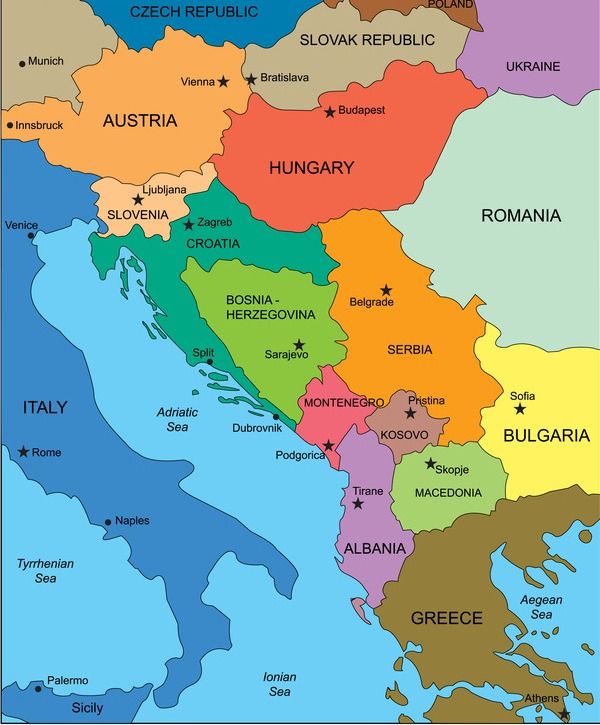 of Serbs, Croats, and Slovenians, which became Yugoslavia.  As the turbulent 20th century was drawing to a close the civil war in the 90s led to the various states separating and full independence coming to Montenegro in 2006.  Communism and the 90s war put a real damper on free-market capitalism and the tourist trade in particular.  Today the service sector including fast developing tourism is 72% of the economy.  75% of the citizens are Christian and 20% Muslim with Montenegrin the national language.  Other mutually understandable Serbo-Croatian languages (Serbian, Croatian, and Bosnian) are often used as is Albanian.   For more demographic, historical, and cultural information, click here:  Wikipedia – Montenegro
Undersea World – Set on the Adriatic coast, Montenegro has beautiful beaches as well as mountains that extend down past the shoreline forming an interesting underwater terrain of limestone walls, rocky formations, caverns, caves, and swim-throughs.  There are a number of small islands, coves, and sandy gulfs to provide a contrast and real diversity of dive sites.  Adriatic Sea reefs offer much richer marine life than the Mediterranean to the south with many more hard corals, sea fans, soft coral, sponges, and other encrusting life.  There is nice variety and volume of macro critters and reef fish that includes the likes of Mediterranean parrotfish, wrasses, seahorses, damselfish, nudibranchs, tube worms, crinoids, octopus, cuttlefish, squid, slipper and spiny lobster, scorpion fish, crabs, shrimps, and moral eels.  In addition, there is the possibility to see larger attractions like turtles, monk seals, dolphins, whales, sharks, and rays.  The claims to fame, though, for Montenegro scuba diving are caves and wrecks.  Historically there has been a lot of seafaring activity that has resulted in dozens of wrecks from both world wars, as well as archaeological sites suitable for divers of all levels.  There are also dozens of caves and caverns for all levels, some with deep penetration possibilities, and some that always have direct access to the surface appropriate for beginners.
Seasons and Conditions – Diving is possible all year in Montenegro, but May to October is considered the dive season.  Coastal air temperature averages get as low as 10-12°C (50-54°F) in winter and up to 25-28°C (77-83°F) in summer.  Correspondingly water temperature runs at 12-16°C (54-61°F) in winter and 22-29°C (72-84°F) in summer.  In the summer when the water is at its coolest some divers will want a 7 mm wetsuit.  In winter a drysuit with hood and gloves is recommended.  Visibility is usually quite good running from 10-30 meters (35-100 feet).  Surface conditions and current are gentle on the sites that are normally dived and many are accessible from shore.  There are sites suitable for all levels of diver from beginner to advanced technical level on some of the deep wrecks.  At least 27 dive shops are available to offer a full range of diving coursework, equipment rental, guiding and boat cruises.
Here is my review regarding the range of gear suitable for cold water diving:
There are 4 liveaboard yachts for Montenegro and 40 for nearby Croatia that offers adventure cruises from Spring to the early Fall months in the Adriatic around the waters of their respective countries.  While they do not do any scuba diving, snorkeling is a primary activity.  Here is one for each country and links for booking.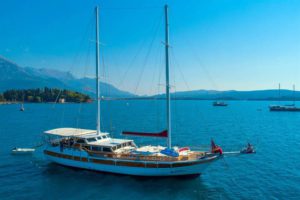 Sadri Usta – Montenegro Liveaboard Adventure Cruise – Check the Price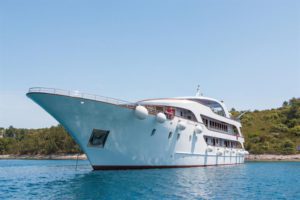 MV Futura – Croatia Liveaboard Adventure Cruise – Check the Price
There is a liveaboard with a scuba diving itinerary to the relatively nearby Tuscan Archipelago in western Italy.  Here is my review and links to that liveaboard: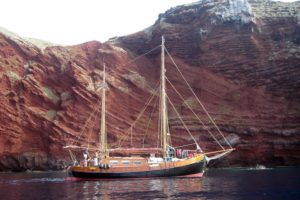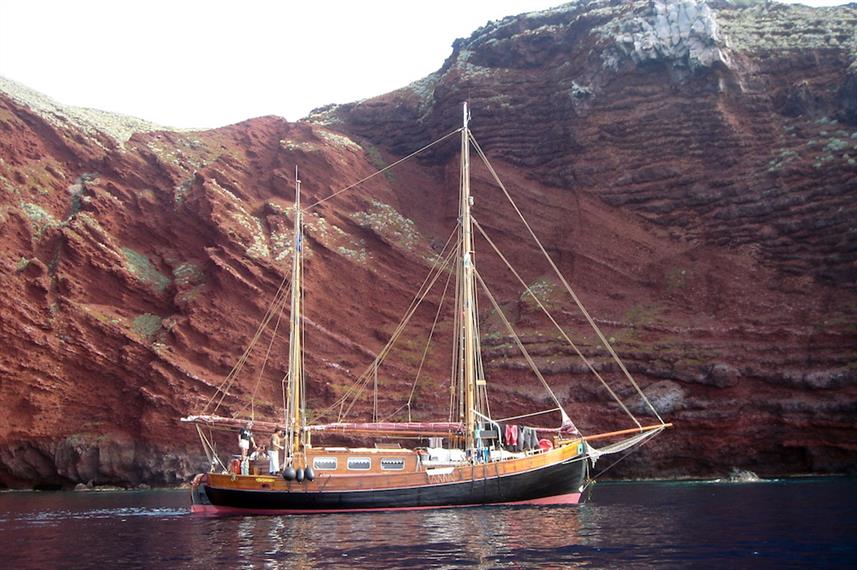 Norseman, Tuscan Archipelago Liveaboard – Check the Price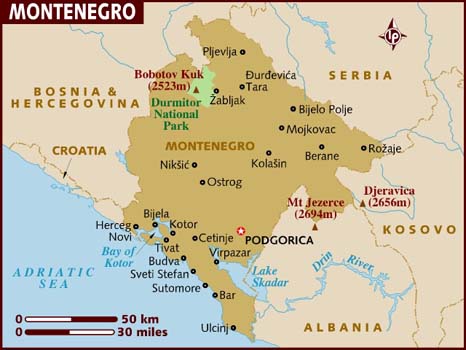 Selected Montenegro Dive Sites
Blue Cavern: 35 meters (115 feet) maximum depth, near Bisevo Island, a huge cavern extending well above the surface, can be executed shallow or deep, colorful encrusted walls, sea fans, sponges, cracks and crevices with macro life including nudibranchs, great visibility, mild current, all levels
Tihany Wreck: 34-39 meters (112-128 feet), near Zajnice, 45 meter (148 foot) Austro-Hungarian cargo ship launched in 1908 and sunk in 1912 when it ran aground, good penetration possibilities, little current, good visibility, experienced level
Patrol Boat PBR-512 Wreck: 25 meters (83 feet), near Zanjic, 40 meter (130 foot) Yugoslav Navy patrol boat built in 1952, scuttled to become an artificial reef in 1983 during rocket practice, well encrusted with sponges and coral, lots of marine life, little current, all levels
Poseidon Cave: 15 meters (50 feet), near Radovici, series of interconnected caves and tunnels with numerous entrance and exit points, lots of sunlight penetration, macro life on cave walls including nudibranchs, shrimps, crabs, and bristle worms, excellent visibility, experienced levels
Reef Tunnels: 12 meters (40 feet), St. Nokola Island, two horizontal tunnels leading to a small cave, direct access to the surface is possible at any point, one entrance/exit for each tunnel, no current, all levels
Oreste Wreck: 32 meters (106 feet), Krekavika Reef, near Trsteno, 75 meter (250 foot) Italian freighter sunk in an explosion in 1942, some say a mine, others say English Mosquito Aircraft did it, debris field spreads over 100 meters with two major sections, variety of marine life, sandy bottom, good visibility, little current, experienced level
Fisherman Reef: 35 meters (116 feet), by Katic and St. Nedjelja Islands near Petrovac City, walls covered with encrusting corals and sponges, rich marine life includes scorpion fish, moray eels, starfish, lobsters, and octopus, beware of fishnets and surface traffic, can be executed shallow or deep, little current, visibility 10-25 meters (35-83 feet), all levels depending on depth
Montenegro Photos
With the interesting undersea terrain of caverns, caves, and tunnels, colorful encrusting invertebrates, macro critters and fish, historic shipwrecks, interesting landmarks, shoreside geographical sites, and city scenes as well, there are many excellent photo opportunities.  For information and reviews of dive cameras, click here:
Transportation
Air – Podgorica Airport is the main international airport located 12.5 kilometers (7 miles) from the city.  Minibusses and expensive taxis are there to take you to town.  There is no regular transit service to the coasts and the taxis will try to entice you for an expensive ride.  I suggest getting advice or a pick-up from your hotel.  There is also an airport in Tivat on the coast which mostly handles traffic with Belgrade and Moscow.  Dubrovnik Airport in Croatia is only 30 minutes from the border and may be a reasonable option.  From there it is advised to cross the border in a taxi.
Train – There is service from Bar to Belgrade and reasonably priced domestic service around the country.
Bus – International service is available to many destinations at a reasonable price.  Domestic service is also extensive at a good price
Boat – Ferries are available to Italy and Albania.
Taxis are expensive and best for short hops only.
Cars are available to rent at the airports and tourist areas and by online booking.  Roads are often not high quality and there are no real highways, only two-lane roads.
Hitchhiking is a pretty good option for those so inclined.
For more details on transportation logistics and further related information, please click here:  Wikitravel – Montenegro
Lodging and Dive Shops – Croatia is well prepared for its one million annual tourists with thousands of lodging options all along the coastline starting at $10 a night.  There are also at least 27 dive shops that offer full services including equipment rental, dive courses, guiding and boat dive cruises.  The website linked below has the details and can arrange the booking.  You can easily find the location on the map provided on this site.  Their rates are guaranteed to be the lowest and it is free to cancel or change dates.
Things to Do in Montenegro (aside from scuba diving)
Montenegro's long history has left many landmarks and cultural sites to visit and experience, not to mention the scenic beauty of the mountains, lakes, rivers, and seaside destinations.  This video is a nice, brief introduction to what Montenegro has to offer.
A cushion for emergencies provides peace of mind when on vacation.  I recommend this diving insurance as they have worldwide coverage and provide scuba divers a quality insurance and medical assistance service.
Feedback and Comments
I hope you found this post on Montenegro scuba diving interesting and useful. If you have any questions or ideas, please feel free to share them in the comments section.  I'd love to know of any experience you have diving in Montenegro.  If there is no comments section directly below, click here:    >>comments<<