We may earn money or products from the companies mentioned in this post.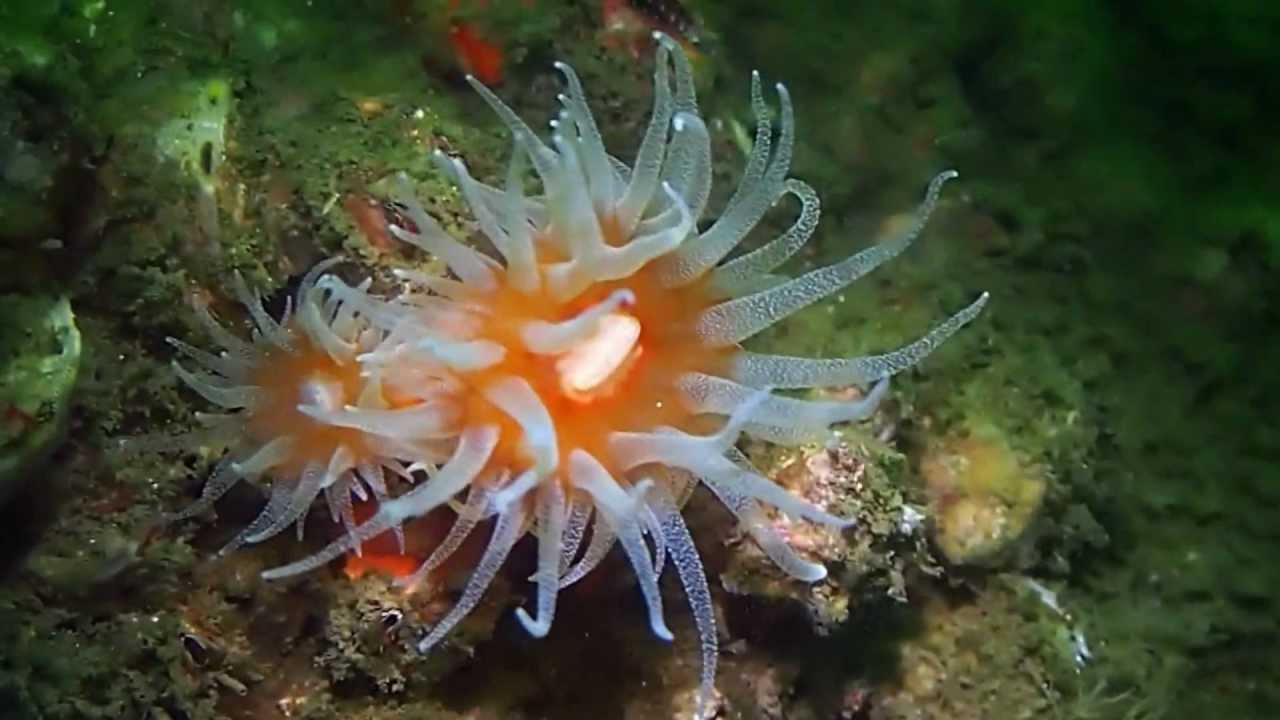 This is the seventy-fourth in a series of reviews of the best dive resort locations around the world.  In this post, the focus is Dubai and Fujairah.
In addition to this series on dive resort locations, the best worldwide liveaboard diving locations and services are reviewed in their own series.  To check them out, or others in this series, click on Liveaboards/Resorts on the menu at the top and choose a title from the list.
Have you ever been diving in Dubai and Fujairah before?  If so, I'd love to know about your experience.  What dive shop or liveaboard did you use?  Which dive spots are the best and what are the conditions there regarding the visibility, current, water temperature, sealife attractions, etc.?  Please post your response in the comments section at the bottom and we'll all learn something we can use.
Fujairah & Dubai Scuba Diving
Background – Dubai and Fujairah are the most interesting places in the UAE for divers and are the focus of this post.  Dubai is the most populous of the Emirates with 5.64 million in the metropolitan area.  It is a major business hub, transport center for passengers and cargo and is well known as a shopping center and for the major construction projects, it has undertaken.  Oil reserves are low, so internationalization and tourism are becoming increasingly important.  Fujairah is the smallest of the Emirates with a population of 152,000.  It receives subsidies from the seat of power in Abu Dhabi to sustain itself.  Most workers are employed by the government, but there is economic activity in shipping services, stone crushing, and mining.  Dubai has a number of interesting shipwrecks nearby and Fujairah provides direct access to the rich east side reefs outside the Strait of Hormuz.
Undersea World – The reef at Fujairah is rich in hard and soft corals, sponges, sea fans and other encrusting invertebrates displaying a multitude of colors.  The terrain typically has big rocks with areas of sandy bottom in between.  There are 900 species of fish with larger highlights that include manta and eagle rays, dolphins, reef, hammerhead and whale sharks, mola mola, hawksbill and green turtles, barracuda, tuna, squid, batfish, snapper, parrotfish and rich diversity of reef tropical fish.  The macro life is also excellent with seahorses, pipefish, lionfish, stonefish, scorpion fish, cuttlefish, lobster, octopus, dottybacks, feather duster worms, nudibranchs, hermit crabs, peacock sole, gobies and accompanying shrimp and many more.  Musandam, part of Oman on the peninsula to the north at the Strait of Hormuz, is also fairly easily accessible by boat from Fujairah and offers a more varied undersea terrain and similar, if not slightly more intriguing diving than that of Fujairah.  On the western, Dubai side, the reef is not very rich. Construction and boat traffic have not helped in maintaining a pristine situation.  However, there are lots of wrecks to explore.  Many of those that have been there a while have developed very rich reef systems with most of the same wildlife evident on the east side in abundance in and around the wrecks.
None of the major liveaboard yachts travel to Dubai, Fujairah or any of the United Arab Emirates.  However, there is one cruise that travels to Oman which includes the Musandam Peninsula, which is surrounded by the UAE.  Please click here for my review of that liveaboard with dive site information: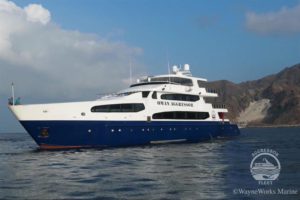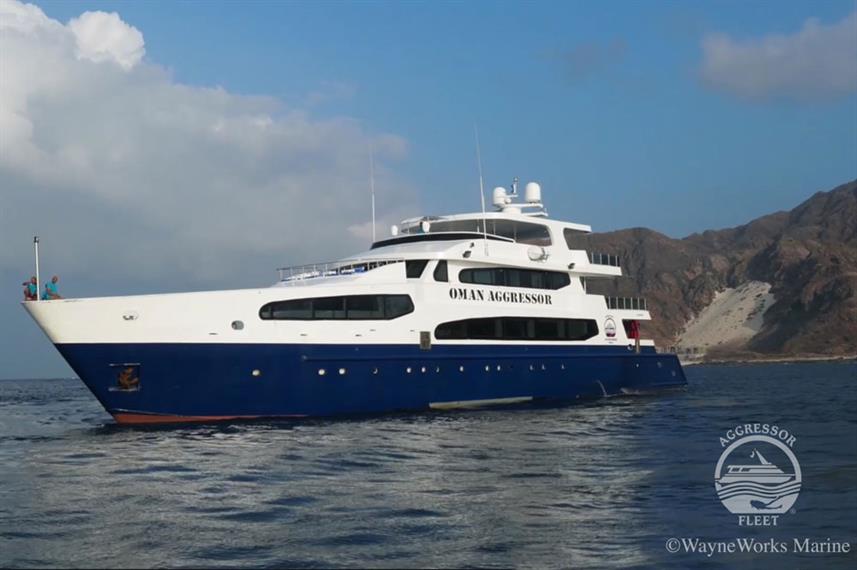 Oman Aggressor, Oman Liveaboard Diving – Check the Price
Seasons and Conditions – Diving is possible year round.  It gets quite warm in the summer reaching as high as 45°C (106°F).  Perhaps surprisingly it also gets a bit cool in the winter sliding down to 15°C (60°F).  Water temps move correspondingly with a range of 22-33°C (75-91°F).  Some may choose a 3-5 mm wetsuit when the water is coolest.  In this desert region, the wettest time is from December to March.  Visibility on the west side is affected by the construction and boat traffic and runs from 5-10 meters (16-35 feet), generally.  On the east side, it is usually much better with a range of 5-50 meters (16-160 feet) depending on the season and the site.  Strong current is possible at times on some sites, but diving is available to suit all levels.  There are dozens of dive shops that can arrange diving on both sides (east and west) and are fully equipped to provide a range of training, equipment rental, guiding and boat tours.
Selected Fujairah Dive Sites
Sharm Rock: 12 meters (40 feet), pinnacle with several rocks breaking the surface, colorful hard and soft corals, anemones and clownfish, rich macro life and reef tropicals, pipefish, pufferfish, snappers, eagle rays, reef sharks, all levels
Martini Rock: 21 meters (70 feet), protected marine park, a pinnacle at 5 meters (16 feet), colorful hard and soft corals, sea whips, scorpionfish, lionfish, moray eels, snappers, barracuda, turtles, experienced level
Dibba Island: 3-15 meters (10-50 feet), big table corals, sharks, rays, turtles, shoals of jacks, all levels
Inchcape 1: 32 meters (104 feet), freighter scuttled in 2001 to become an artificial reef, sitting upright, resident macro life including scorpion fish and moray eels, schools of jacks, barracuda, snapper and reef tropicals, strong current possible, experienced level
Selected Dubai Dive Sites
MV Dara: 20 meters (66 feet), 120 meter (400 foot) passenger ship sunk after an explosion in 1961, 238 deaths, resting on the starboard side, reachable at 5 meters (16 feet), well encrusted and rich in macro life, barracuda, eagle rays, guitar sharks, possible whale sharks, all levels
Cement Barge: 12 meters (40 feet), sunk in a storm in 1971, reachable at 5 meters (16 feet), many holes in the hull, lots of reef tropicals, anemones and clownfish, big schools of juvenile barracuda, snappers at the propeller shaft, stingrays in the surrounding sand, all levels
Mariam Express: 18-25 meters (60-83 feet), UAE/Iraq ferry overloaded and sunk in the current in 2006, cargo and wreckage provide excellent habitat for macro life including nudibranchs and flatworms, torpedo and eagle rays, yellowtail barracuda, experienced level
MV Victoria Star: 14-23 meters (48-78 feet), 81-meter (265-foot) cargo vessel sunk in 2013, rests upright, cargo holds penetrable at 19 meters (63 feet), 3 level bridge is penetrable, current is possible, enough to do for 2 dives, experienced level
Sheikh Mohammad's Barge: 18-23 meters (60-78 feet), McDermott derrick barge scuttled in 1984 to become an artificial reef, includes main barge and towing vessel, cranes with a couple of vehicles, cement reef balls sunk for more reef habitat, good penetration opportunities, lots of marine life, enough to do for 2 dives, experienced level
Dubai & Fujairah Photos
With the interesting undersea terrain, wrecks, colorful coral reefs, macro life, a variety of fish, sharks and rays, and scenic coastal landscapes and fantastic architectural marvels as well, there are many excellent photo opportunities.  For information and reviews of dive cameras, click here:
Dubai and Abu Dhabi both have major international airports.  Taxi is the most popular form of land transportation, but there are also buses between Emirates.  Dubai also has a metro and a tram system.  Rental cars are available with and without a driver.  There is also a bicycle sharing service.  Rental scooters are an on and off thing.  The last I saw the program was shut down.
There are many hundreds of hotels in Dubai and dozens in Fujairah, our two primary diving areas.  The pricing starts at $8 and goes up to your house mortgage level.  At least five dozen dive shops are in operation, many in conjunction with hotels.  They offer a full range of services including equipment rental, dive courses, guiding and boat dive cruises.  The website linked below is a good source for the available options and can arrange a booking.  You can easily find the locations on the map provided on this site.  Their rates are the lowest and it is free to cancel or change dates.
Things to do The UAE (aside from scuba diving)
A masterpiece of architecture and landscaping, there are many wonders to visit in addition to the seaside attractions.  Some of both include:  dolphins, world's longest zip line, jet skiing, boat cruises, parasailing, Arabic coffee, kayaking, Dubai Frame, Mohammed bin Rashid Library, Warner Brothers World, Al Qana, Deira Island Night Souk (market), Aladdin City, Bluewaters Island, Cityland Mall, Azizi Riviera, Ain Kubai (Ferris wheel), Reem Central Park, W Hotel, The Palm, Mandarin Oriental Hotel, Rosemont Hotel and Residences, Shams Boutik, CLYMB, Dubai-Sharjah Bridge.  These videos will introduce these and a few more.
A cushion for emergencies provides peace of mind when on vacation.  I recommend this diving insurance as they have worldwide coverage and provide scuba divers a quality insurance and medical assistance service.
Feedback and Comments
I hope you found this post on Dubai and Fujairah scuba diving interesting and useful. If you have any questions or ideas, please feel free to share them in the comments section.  I'd love to know of any experience you have diving in Dubai and Fujairah.  If there is no comments section directly below, click here:  >>comments<<