We may earn money or products from the companies mentioned in this post.

Lofoten Diving (photo courtesy of TripAdvisor)
This is the one hundred and twenty-fifth in a series of reviews of the best dive resort locations around the world.  In this post, the focus is on Lofoten, Norway. In addition to this series on dive resort locations, the best worldwide liveaboard diving locations and services are reviewed in their own series.  To check them out, or others in this series, click on Liveaboards/Resorts on the menu at the top and choose a title from the list.
Have you been diving in Lofoten before?  If so, I'd love to know about your experience.  What dive shop or liveaboard did you use?  Which dive spots are the best and what are the conditions there regarding the visibility, current, water temperature, sealife attractions, etc.?  Please post your response in the comments section at the bottom and we'll all learn something we can use.
Scuba Diving Lofoten Norway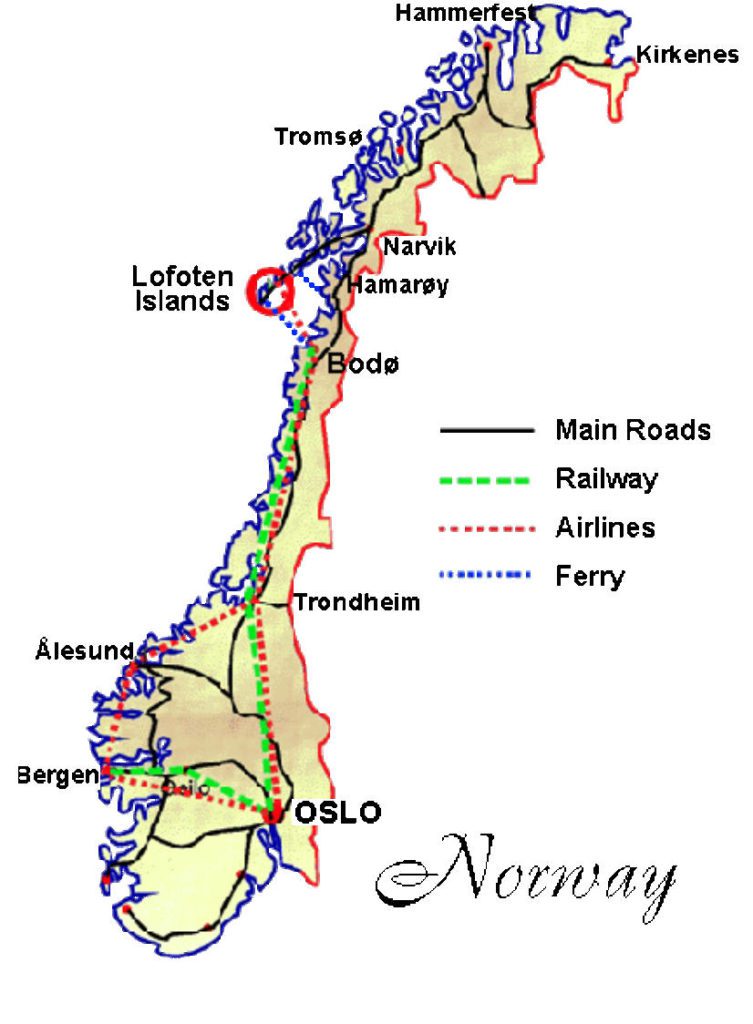 Background – Lofoten is an archipelago in the County of Nordland, Norway, within the Arctic Circle at the same latitude as Northern Alaska and Greenland.  It covers an area of 1,227 square kilometers (474 square miles) and has a population of 24,500 in 8 towns and numerous small villages.  There are surprisingly mild subarctic temperatures considering the latitude due to the circulation of the Gulf Stream.  Noted for dramatic scenery including mountain peaks, sheltered bays and fjords, and open seas, settlements dating back to 11,000 years ago have relied on fishing.  With the depletion of the cod population fishing has dwindled in importance with tourism playing a major role in the economy today.
Undersea World – The spectacular and beautiful landscapes and scenery of Lofoten don't end at the water's edge.  Bathed in the nutrient-rich warm waters of the Gulf Stream the undersea topography including rock walls and canyons has an unusual abundance of marine life.  There are carpets of soft corals, giant kelp forests, fields of algae, and walls covered with anemones and dead man's fingers providing habitat for a host of invertebrates like jellyfish, starfish, urchins, nudibranchs, amphipods, hermit crabs, blade shrimps, spider crabs, mussels, and scallops, among many others.  Cod, pollack, halibut, flounder, squirrelfish, shoals of herring, monkfish, and wolffish are common with occasional orca sightings possible.  Tidal flow in the fjords create very fast and exhilarating drift dives and there are many shallow and deep wrecks including WWII warships, cargo and passenger steamers, and fishing boats.  There is something for every level of diver.
Seasons and Conditions – It is possible to dive year-round in Lofoten.  Practically speaking the season for diving is from May through September.  In winter the water temperature is substantially colder and daylight limited.
Air temperature average daily highs reach 15°C (59°F) in July and August and dip to less than 0°C (32°F) in January and February.
The water temperature reaches 15°C (59°F) in July and August and decreases to less than 5°C (41°F) from January through March.  A drysuit with hood and gloves is recommended regardless of the season.
Currents are variable depending on location and tidal conditions.  Waters moving through confined situations create some very fast and exciting drift diving.
Visibility is generally in the 8-12 meter (26-40 foot) range.  Poor seasonal lighting is a major influence.
There are sites suitable for all levels of diver.  There are several dive shops in the area including a PADI 5 Star Instructor Development Center in Ballstad and others in Svolvær and Reine.  The full range of diving coursework, equipment rental, guiding, and boat cruises are available.
For information on drysuits and other cold-water gear, please check out this review:
There are not any liveaboard yachts cruising Lofoten, however, there are two world-class liveaboard dive safaris to Norwegian Arctic sites a little further north.  Here is my review and links to the two vessels: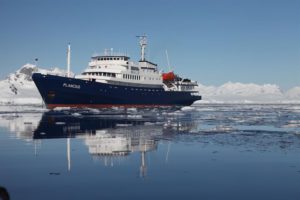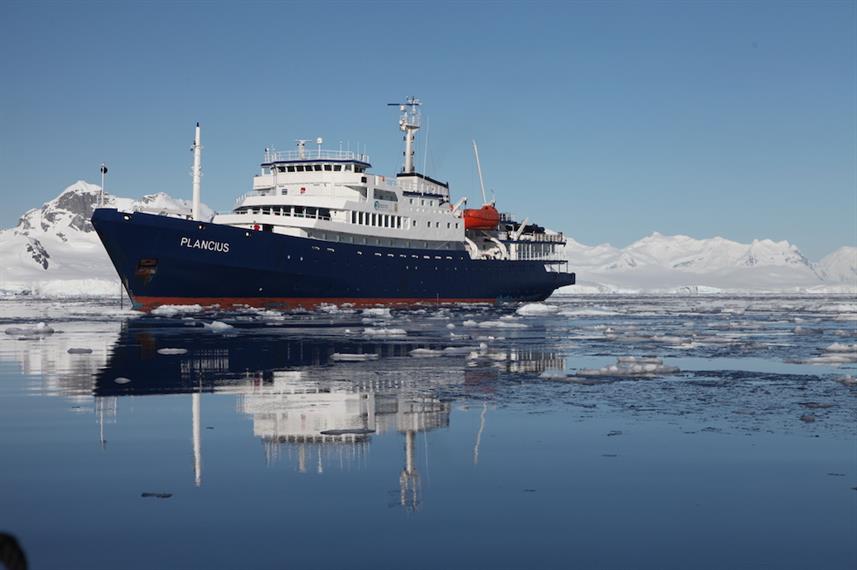 MV Plancius, Arctic Liveaboard Diving – Check the Price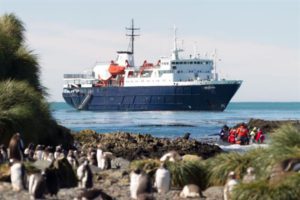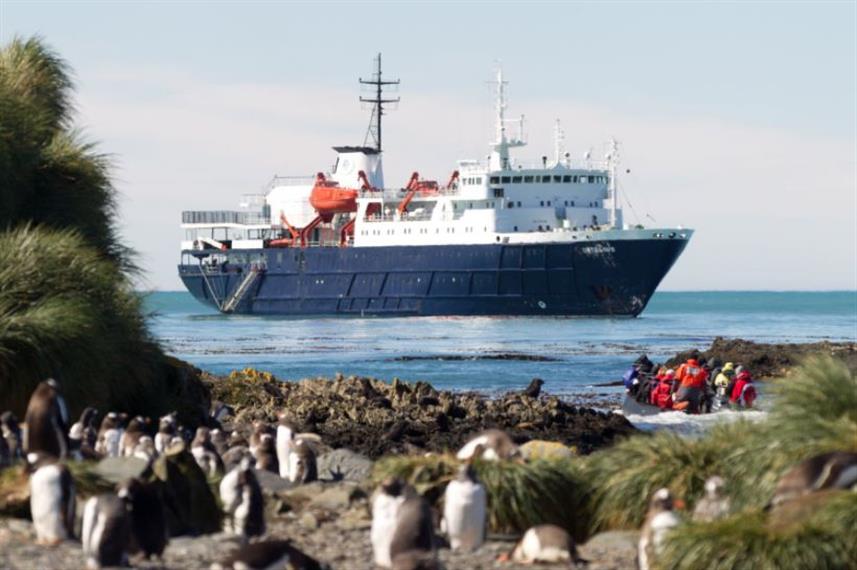 Ortelius, Arctic Liveaboard Diving – Check the Price
Selected Lofoten Dive Sites
D/S Nordstjernen: 42-57 meters (138-187 feet), 80-meter (262-foot) coastal steamer that ran aground near Seiholmen in 1954, one crew member and 4 passengers died, 159 passengers survived, located near a fish farm, resting on the starboard side, much of the wooden decks remain, suitable for technical divers
Vaterfjorden: 2-10 meters (6-35 feet), near the bridge close to the airport in Svolvær, intense fast drift dive with thousands of anemones and schools of pollack, the area was used as a trash dump which has been cleaned up starting with a campaign in 2016, suitable for experienced level divers
KNM Farm: 20-30 meters (66-98 feet), near Svolvær, built in 1890 for the Norwegian Navy, used by the Germans as a hospital ship and minesweeper, scuttled to become an artificial reef in 1982, medium-sized ship with the bow resting on its side in the sand, lots of fish, cargo holds and bridge are damaged, kelp forest nearby in shallower water, suitable for experienced level divers
Hamburg: shallow, originally breaking the surface, located inside an industrial harbor near the Skarvik yard, German fish production steamship sunk in Operation Claymore in 1941, rests on its starboard side with the stern pointing toward shore, has collapsed to a degree so it no longer breaks the surface but becomes more intact the deeper you go, wooden deck is fairly well preserved, big opening in the bridge for a swim-through, bow is completely covered in anemones, visibility can be poor on occasion, suitable for all levels of diver
Kabelvåg Canyons: narrow canyons with a heavy kelp bed, rich marine life with wolffish and monkfish on the sandy bottom, suitable for all levels of diver
Gudrun Gisladottir: 40 meters (131 feet), outside Ballstad, 71-meter (233-foot) Icelandic trawler sunk after running into a reef in 2002, largely intact, lots of details to explore, wheelhouse penetration is possible, in an exposed area with heavy swell that reaches the depths on occasion, suitable for experienced level and technical divers
M/S Hadsel: 45 meters (148 feet), near Reine harbor, 67-meter (220-foot) passenger and cargo ship that ran aground in 1958, the 20 passengers and 26 crew all escaped in lifeboats, rests almost upright with a list to port, heaps of comb jellies, many penetration opportunities, great visibility, suitable for experienced level and technical divers
"Shit Wall": 20 meters (66 feet), across from Nusfjord harbor, steep rock face starts above the surface and extends with some slope to more than 20 meters (66 feet), cormorants live on the wall and all of their excrement cakes the undersea surfaces enriching the flora and fauna, a carpet of Dahlia anemones and other multi-colored marine life, suitable for all levels of diver
Things to Do in Lofoten (aside from scuba diving)
The primary reason to come to Lofoten is the wonderful scenery and outdoor activities but history and culture are also interesting attractions.  Here is a list of activities and places to consider: kayaking, snorkeling, hiking and mountain climbing, stand up paddleboarding, whale safaris, fishing and beaches, bars, restaurants, and cafes in quaint towns and villages, Lofotyr Viking Museum, Reine Fishing Village, Reine Cultural Center, Galleri Espolin, Lofoten War Memorial Museum, Galleri Lille Kabelvag, Lofotmuseet.
Here is a short video to give you a glimpse:
Plane – Airports in Røst, Værøy, Leknes, and Svolvær are all linked to the larger regional airport in Bodø (BOO) with a 20-30 minute flight time.
Car – Highway E10 is a ferry-free connection to the mainland by road.  The main islands are easily covered by car.
Bus – There are numerous buses from mainland locations to Lofoten.  Most places on the archipelago can be reached by local buses, as well.
Ferry – There is a coastal ferry running every day except Sunday from Bodø to Svolvær, Stamsund, Moskenes, Værøy, and Røst.
Bicycles are for rent at fairly high rates and convenient for travel in many parts of the archipelago.
Hitchhiking is possible and not a problem.  Buses aren't frequent and that helps makes hitching a reasonable option.
For further details on transportation and other tourist tips, please go to Wikitravel – Lofoten
Hotels and Diving – There are more than a hundred lodging options in Lofoten from $54 per night.  Several dive shops are in the area including a PADI 5 Star Instructor Development Center in Ballstad and others in Svolvær, Reine, and elsewhere, offering a full range of services that include equipment rental, diving certification classes, dive guides, and boat tours.  The website linked below has the details and can arrange a booking for the lodging.  You can easily find the location on the map provided on this site.  Their rates are guaranteed to be the lowest and it is free to cancel or change dates.
Photography in Lofoten
With the colorful anemone covered walls, giant kelp, a variety of fish, macro critters, wrecks, and scenic shoreside targets, as well, there are many excellent photo opportunities.  For information and reviews of dive cameras, click here:
A cushion for emergencies provides peace of mind when on vacation.  I recommend this diving insurance as they have worldwide coverage and give scuba divers a quality insurance and medical assistance service.
Feedback and Comments
I hope you found this post on Lofoten scuba diving interesting and useful. If you have any questions or ideas, please feel free to share them in the comments section.  I'd love to know of any experience you have.  If there is no comments section directly below, click here:  >>comments<<