We may earn money or products from the companies mentioned in this post.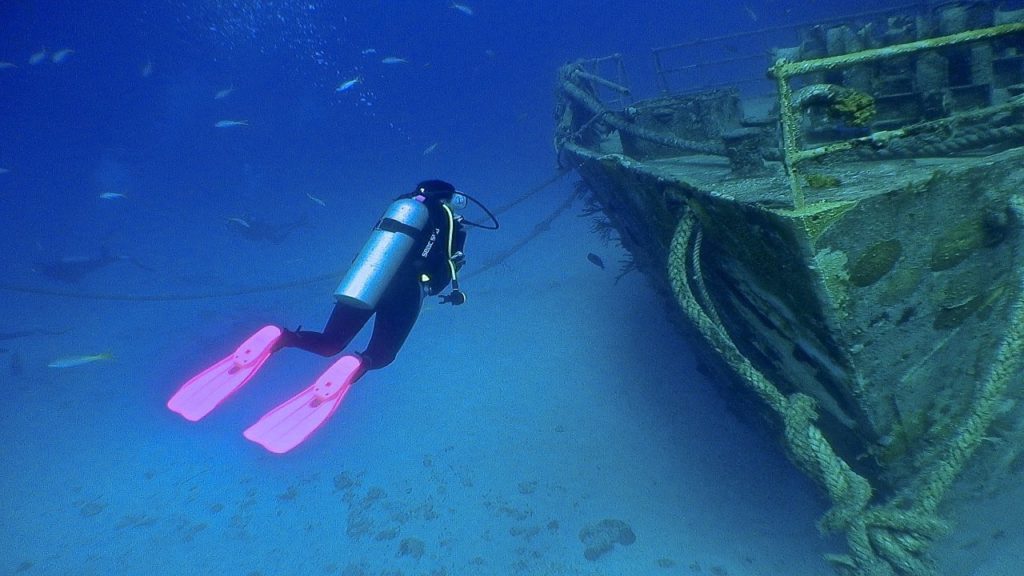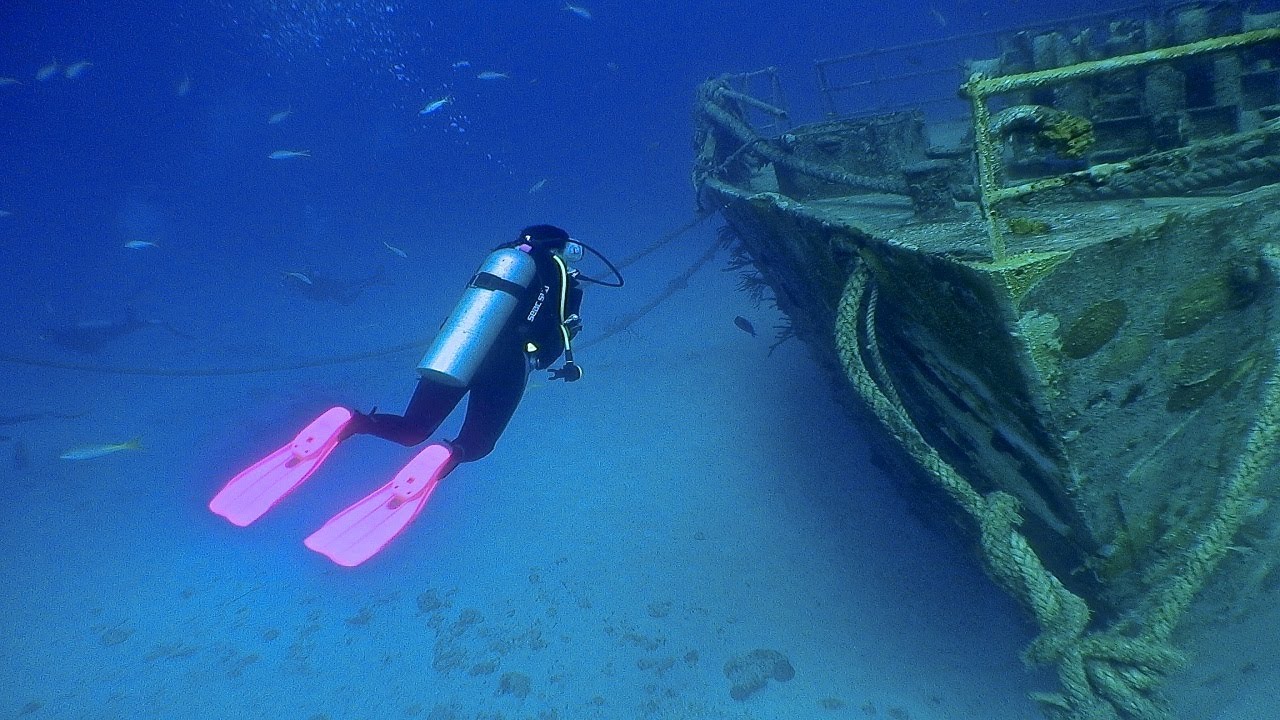 When you go to a dive shop and rent a set of equipment it is sort of a pot luck affair.  Is it going to fit properly?  Does it best suit your style of diving and abilities?  This is particularly true for your fins.  You'll want a good comfortable fit.  Are you doing a shallow recreational dive or something more technical with a load of special gear to carry?  There are different fins for different styles with some crossover and a broad price range to consider.  How do you decide what the best fin for you is?
For a review of specialized freediving fins, please check out this post:
Features of Scuba Diving Fins
Full Foot or Open Heel
Most scuba divers I have known use open heel fins.  The accompanying booties provide thermal protection as well as aiding you to avoid damage to your feet as you walk over unseen bottoms that could contain urchins, stingrays or even broken glass.  Full foot fins are often used for snorkeling and definitely in warm water as they are designed to be used barefoot.
The foot pocket of an open heel fin should be large enough to comfortably fit your booties with feet inside.  Some drysuit booties are fairly thick, so care has to be given to select the right size.
Different heel straps are available to keep your feet securely inside the foot pocket.  The trend is toward easy to use and adjust flexible bungee or steel-spring style straps.
Sizing
| | | | | | | |
| --- | --- | --- | --- | --- | --- | --- |
| Size | XS | S | M | L | XL | XXL |
| UK | 3-4 | 5-6 | 7-8 | 9-11 | 12-14 | 14+ |
| Europe | 35-37 | 38-40 | 41-42 | 43-46 | 47-50 | 51+ |
| US-Men | 4-5 | 6-7 | 8-9 | 10-12 | 13-15 | 16+ |
| US-Women | 5-6 | 7-8 | 9-10 | 11-13 | 14-16 | 17+ |
Color
These days stylishness is important for some divers.  In the past when macho was the name of the game, black seemed to be the most prevalent color.  Today most fins come in a variety of colors, which can satisfy the desire to be stylish and match the rest of your diving attire.  Practically, though, white and yellow fins, in particular, can make you more visible so that buddies and dive guides don't lose track of you.
Size and Weight
Airlines can really make you pay for overweight and oversized luggage.  Lugging heavy gear around can also take its toll on you physically.  Some fins are designed with this in mind (and some are not).
Comfort
They need to fit nicely, feel good and deliver the least stressful performance.  If they are too loose, too tight, too narrow or otherwise fit poorly, your finning will be less effective and you will feel uncomfortable and can potentially become psychologically stressed.
The scuba diving fins reviewed are:
Scuba Diving Fin Reviews
Mares came out with the Power Plana in the 80s and followed it with the two channeled Plana Avanti that became popular in the early 90s.  From there they added two more smaller channels creating the Avanti Quattro.  This basic design has continued with some improvements until today, combining stiff plastic with softer channels to create a fin that catches a little more water on each fin stroke.  They are durable and comfortable and come in multiple colors with the bungee style strap for easy on and off.
The ScubaPro Seawing Nova combines innovative design features including an articulated joint, clean wide blade geometry and variable pivot control ribs to provide a low drag, efficient and comfortable fin.  It comes in multiple colors with the easy to use bungee heel strap.
The video below gives an excellent demonstration of the engineering quality of the features.
This is a high-performance model that many tech divers prefer.  It is fairly stiff and made of monoprene providing a lot more power than most recreational fins.  The sturdy spring heel strap and buckles are made of marine-grade stainless steel and easy to put on and take off.  They are available in black, grey and red.
The extremely lightweight Atomic Aquatics split design develops more thrust with less resistance than the traditional structure.  This allows a more efficient kick with more power for less effort that independent testing has shown can reduce air consumption.  It has a comfortable open toe foot pocket and comes with quick, easy release buckles and in nine colors.  A full foot version is also available.
Two years of testing and research have resulted in the lightweight Mares X-Stream with it's optimized pivoting blade and large flexible super channel for a more efficient propelling action with less turbulence and diver effort.  It has a better fitting foot pocket with less drag, comes in a variety of colors and is suitable for beginners and experienced divers.
This warm water full foot fin is durable, light and comfortable with a roomy foot pocket that has a finish that decreases slippage. The flex point has been moved back to a point near the toe of the foot which allows more efficient use of the entire fin blade in the thrust for increased propulsion on less effort.  It's great for snorkeling or scuba diving and comes in 4 colors.
These heavy rubber fins designed for technical diving are powerful and efficient in a variety of kicking styles.  The Zeagle Recon fins are rated well for power and so-so for maneuverability, fit comfortably and are easy to put on and take off with a spring heel strap and large finger loop to grab.  They are versatile and were chosen as Scubalab's Testers Choice of 2018 for tec fins.
The one and only needs no introduction and is still the preferred fin of many, if not most, technical divers.  If you need to power through a stiff current or make intricate moves in a confined environment, this rubber fin is the one for you.  It is virtually unchanged since introduction in 1965 except for the 7 other colors available besides black and the spring heel strap offered here.
Taking Care of Your Fins
After diving rinse your fins in freshwater (as you do with all your equipment) and allow them to dry.  Saltwater can damage them.
Make sure they are stored out of the sun as UV rays also can damage the materials.
Store fins in a temperature-controlled, cool area.  Don't leave them for prolonged periods in a hot car trunk.  Heat can cause them to become brittle.
Lay them flat for storage and not on their tips.  They can become permanently bent that way.
Don't treat them with chemicals or oils.
For a review of specialized freediving fins, please check out this post:
Feedback and Comments
I hope you found this post on masks interesting and useful. If you have any questions or ideas, please feel free to share them in the comments section.  If there is no comments section directly below, click here: >>comments<<