We may earn money or products from the companies mentioned in this post.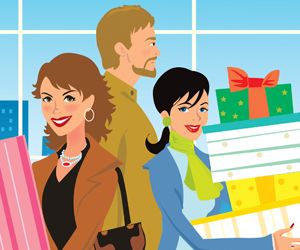 With Christmas coming up, or it could be a birthday, or some other special occasion for celebration, if you're involved with a diver, this post will be a good tool to help you get the perfect gift.  A book is a particularly great choice, especially if you're trying to stick to a budget. It can be a useful reference, source of adventure, or just an attractive coffee table source of conversation.
I've brought together a collection of highly recommended and popular scuba diving books. They cover a wide variety of categories to suit your particular niche.
In this post, we will describe books on wreck and inspirational diving.
Categories:
wreck
inspirational
If you want to see books in other categories, just click on the topic in the list.
Wreck Diving
Everything to Solve One of the Last Mysteries of World War 2 by Robert Kurson
This is the thrilling adventure of two-weekend American divers who endured life-threatening hazards diving on a World War II German U-boat 230 feet below the surface of frigid Atlantic waters 60 miles off the coast of New Jersey.  The book explores the 6-year search by an elite team of divers to solve the mysteries and the brotherhood that formed between the two men in the enthralling process.
Deep Descent: Adventure and Death Diving the Andrea Doria by Kevin F.
McMurray
In 1956,  the Stockholm crashed into the Andrea Doria, an Italian liner bound for New York,  and eleven hours later it lay on the bottom of the Atlantic Ocean 250 feet below.  Considered the "Mt. Everest of diving," it was long considered the quintessential wreck diving challenge.  Over the years, a small, fanatical group of adventurers have pushed the limits in exploring her.  Diver Kevin McMurray brings you inside this elite club of risk takers deep into the cold heart of the unforgiving sea, showing a place to which not many will ever have the skills, determination or courage to go.
Setting The Hook: A Diver's Return to the Andrea Doria by Peter M. Hunt
This is another telling of the saga of the Andrea Doria and the skilled sport divers who risked their lives to reach the "Everest of wreck diving."  The storyteller is Peter Hunt, who crewed on five Andrea Doria expeditions during the early 1980s before becoming a Navy pilot and settling in Washington State.  The hook was set and nearly twenty years after first exploring the Andrea Doria, and after twelve months of training to catch up with the advancement in equipment and techniques during the furlough, Hunt departed from his cozy family life to return to the east coast to dive the Andrea Doria once again.  This is his reflective story of 30 years of extreme diving, friendships gained and great challenges.
Pirate Hunters: Treasure, Obsession, and the Search for a Legendary Pirate Ship 
 by Robert Kurson
The latest by Kurzon published in 2016 is the gripping story of two wreck divers trying to locate the lost ship of the infamous 17th-century pirate, Joseph Bannister.  They find it to be no easy quest crossing the globe to search for clues as to the specific resting place of the Golden Fleece.  The author weaves a meticulous mystery story as the wreck hunters encounter dangerous rivals and fight the tides of countries, governments, and experts. It's only when they figure out how to think like the pirate, Bannister, that they are able to go where others have failed.
SS Thistlegorm: World War 2's Greatest Shipwreck  by John Kean
This is the true story of the notable Red Sea wreck of World War II as researched by the renowned diver/author John Kean.  It tells the captivating tale of wartime courage, using firsthand accounts from the wreck's survivors to reveal details of the SS Thistlegorm's exploits and sinking in 1941. It also relates her slow transition from forgotten World War 2 victim to one of the world's most iconic wreck dives. Accompanying the narrative are over 100 fascinating images. 
Inspirational
Fifty Places to Dive Before You Die: Diving Experts Share the World's Greatest Destinations by Chris
Santella
The author of the "Fifty Places" series solicited top divers from around the world for some of their favorite sites, which he compiles in this volume.  He displays well known hot-spot dive spots such as Raja Ampat off of West Guinea, Grand Cayman, whale sharks off Myanmar, wolf eels off the coast of Maine,  giant mola mola off Lembognan, Indonesia, and more.  He also introduces some equally fascinating lesser visited destinations to consider.  The book includes 40 exquisite underwater photos.
Diving The World: A Guide to the World's Most Popular Dive
Sites (Footprint Activity Guide) by Beth and Shaun Tierney
Footprint covers 200 prime sites with color images throughout, to inspire and provide practical information needed in arranging your next dive trip. Photo-journalists Beth & Shaun Tierney, veteran divers, have provided a section on planning, with key data for each destination, their favorite dive shops and how you can recreate and fully enjoy yourself after diving.  Exciting anecdotes from other divers are also provided.
The World's Best Tropical Dive Destinations: Asia-Pacific, Caribbean. Indian Ocean & the Red Sea by Lawson Wood
Magnificent photos from exotic warm water dive sites in all the locations listed in the title highlight this presentation, including sensational underwater shots revealing a vast array of wrecks, marine habitats, and aquatic species. There are vivid descriptions of the type of dive to be experienced as well as what is likely to be seen on the dive. Each site described can be located on a detailed regional site map, and a travel advisory is also included.
Dive In Style: Snorkel, Dive, Unwind ( 2nd Edition) by Tim Simond
Tim Simond takes us on a tour of the best and most luxurious diving on the most spectacular dive sites, from Costa Rica to Mozambique, Florida to Fiji and to six new upscale locations in this the second edition, twenty-six in all, including 4 eye-opening dive boats. There are some 200 thrilling new photographs, 758 total.
Dive Atlas Of The World: An Illustrated Reference to the Best Sites by Jack Jackson (contributing editor)
This is a global guide to the world's top dive sites written by a team of experienced dive authors based on first-hand experience. It starts with a general overview of diving related features and conditions for each area and becomes more specific with individual dive site description and detail. It is well equipped with maps, travel info, climate, the best time to go, contacts, dive operators, emergency facilities, hyperbaric chambers, etc. In addition, the book features superb underwater photography showing famous wrecks, a wide range of marine habitats and a huge diversity of species ranging from whale sharks to coral.  Conservation issues are addressed and the latest concerns and advice are included.
I hope you found this post on diving books interesting and helpful. If you have any questions or ideas, please feel free to share in the comments section.  I'd love to know what you think.   If there is no comments section directly below, click here:  >>comments<<