We may earn money or products from the companies mentioned in this post.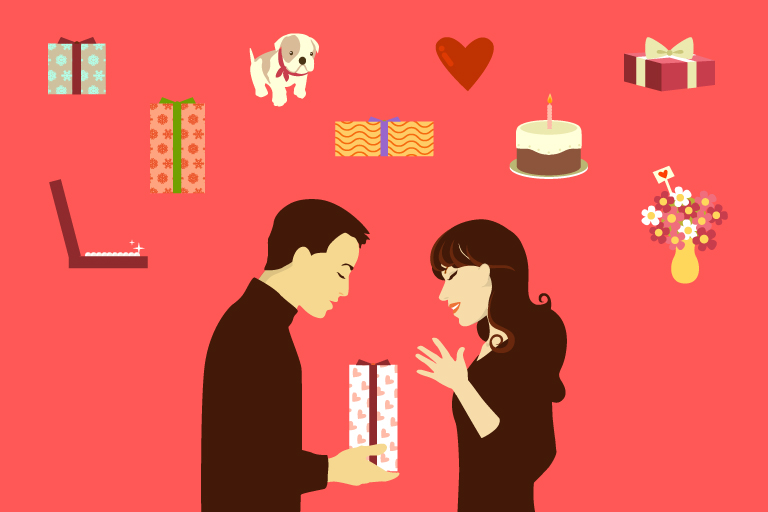 "I hope she likes her book on underwater photography." With Christmas coming up, or it could be a birthday, or some other special occasion for celebration, if you're involved with a diver, this post will be a good tool to help you get the perfect gift.  A book is a particularly great choice, especially if you're trying to stick to a budget. It can be a useful reference, source of adventure, or just an attractive coffee table source of conversation.
I've brought together a collection of highly recommended and popular scuba diving books. They cover a wide variety of categories to suit your particular niche.
In this post, we will describe several books on underwater photography and freediving.
Categories:
underwater photographer
freediving
If you want to see books in other categories, just click on the topic in the list.
Underwater Photography
The Underwater Photographer by Martin Edge
The author brings underwater photography into the digital age taking you through the basic techniques with practical examples from subjects including photographing shipwrecks, divers, marine life, abstract images and photography at night.
He illustrates with gorgeous full-color underwater images and the techniques used to get them.
In addition, he describes the 'Think & Consider' system and provides loads of practical tips on how to fully utilize your equipment.  In this edition, he also includes specialist techniques such as low visibility/green water photography and the digital workflow needed to handle your images using the latest software such as Lightroom.
The Scuba Diver's Guide to Underwater Video: by Jill
Regular video columnist with Diver Magazine,  underwater photographer, filmmaker, and explorer Jill Heinerth provides pointers and techniques for divers who want to shoot better underwater video.  With information appropriate for both experienced and newbie videographers, she tells amusing tales and gives guidance for improving skills, expanding on some of the advice shared with readers of her Diver Magazine columns.
Advanced Underwater Photographer by Larry
Gates
This is a guide for experienced underwater photographers who already have strong basic skills.  It starts by reviewing fundamental techniques and then shows how to add to them to achieve professional-quality renderings.
Gates describes the biggest step from beginner to advanced as moving from a basic semi adjustable camera to a much more sophisticated digital SLR camera. He outlines in detail all the equipment choices and the pros and cons of each.
Underwater Photography Masterclass by Alex Mustard
Dr. Alexander Mustard, a marine biologist and master underwater photographer of 30 years experience, presents a volume full of fabulous photos and explains in detail just how he was able to achieve such results.
This book provides all the background you need before jumping in and advice on equipment and cameras, control of lighting,  including wide-angle light, macro lighting, ambient light, and macro techniques. Alexander is authoritative without being pedantic, as he shares his many astonishing images of the strange and exotic creatures and sights he has encountered.
Underwater Photography for Compact Camera Users by 
The author, a teacher of compact camera courses, takes her knowledge and skills from those classes and puts them into a 175-page book loaded with easy to follow advice accompanied by hundreds of full-color photos to illustrate her tips.
The tips for the compact camera user include:  choice and care for your camera, understanding the settings, using accessories, underwater composition, lighting underwater, natural light photography, downloading and sorting images, a 'guest gallery' to inspire you.
Deep by James Nestor
 documents his thirst to understand why humans push themselves to explore the ocean in this way that extends their physiological boundaries to the extreme. He also shows how freediving has lead to fascinating discoveries of the abilities of marine creatures to navigate and communicate underwater. More interestingly perhaps, the book delves into the way in which the human anatomy can adapt to life underwater. His explanations are scientifically correct and beautifully descriptive.  Scientific American, the Wall Street Journal and the New York Times, among others, all loved it. 
Manual of Freediving: Underwater on a Single Breath by Umberto Pelizzari and Stefano Tovaglieri

This freediving manual is the number one best selling textbook on the subject of freediving.  It is written by the retired many time freediving record holder, Umberto Pelizzari, who founded the Apnea Academy, and Stefano Tovaglieri, Director of the Italian Freedive team and instructor at the Apnea Academy.  It is the only comprehensive manual for the beginner to intermediate freediver, which is the number one best selling textbook on the subject.
Breatheology: the Art of Conscious Breathing
by Stig Avall
Severinsen wants to teach us to breath more efficiently.  Most of us don't.  We don't breathe deeply enough tending to use only the upper part of our lungs. Proper deep breathing will result in more oxygen absorption leading to greater energy and mental calmness and better health generally across the board.
One Breath: Freediving, Death, and the Quest to Shatter Human Limits by Adam Skolnick
Skolnick explores the competitive sport of freediving, the unique type of individuals who pursue it, and the physiological effects on them.
One Breath follows one of the brightest stars of the sport who rebelled against the milquetoast society around him to relentlessly quest for something more meaningful and authentic, right up to the point that it kills him.  In masterfully composed prose, Skolnick tells this man's remarkable story, and the story of the sport which molded him and in the end caused his death.
I hope you found this post on diving books interesting and helpful. If you have any questions or ideas, please feel free to share in the comments section.  I'd love to know what you think.    If there is no comments section directly below, click here:>>comments<<