We may earn money or products from the companies mentioned in this post.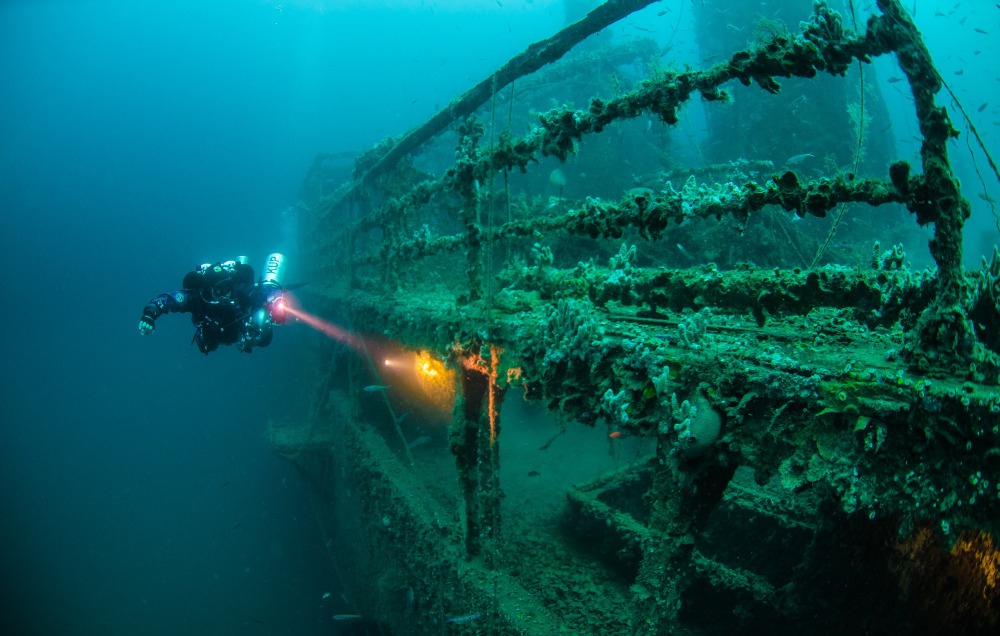 This is the ninety-first in a series of reviews of the best dive resort locations around the world.  In this post, the focus is on Croatia. In addition to this series on dive resort locations, the best worldwide liveaboard diving locations and services are reviewed in their own series.  To check them out, or others in this series, click on Liveaboards/Resorts on the menu at the top and choose a title from the list.
Have you ever been diving in Croatia before?  If so, I'd love to know about your experience.  What dive shop or liveaboard did you use?  Which dive spots are the best and what are the conditions there regarding the visibility, current, water temperature, sealife attractions, etc.?  Please post your response in the comments section at the bottom and we'll all learn something we can use.
Best Scuba Diving Croatia
Background – With a long Adriatic coastline, Croatia is situated to the west of the other Balkan countries opposite Italy across the sea.  Established as a Duchy in the 7th century, Croatians have a long history of sharing government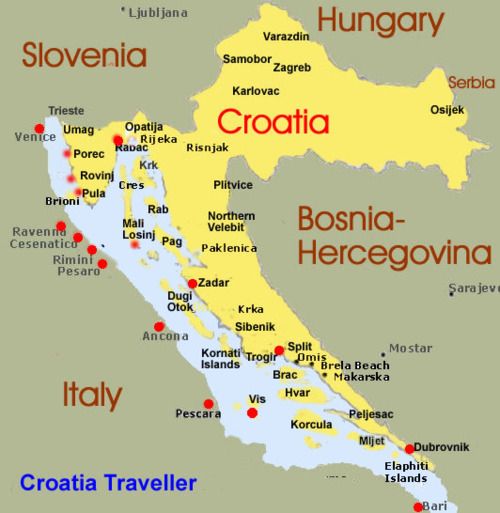 power with other nationalities and a fair amount of turbulence in the 20
th
century.  They finally gained independence in 1991 and entered the EU in 2013.  The economy is diversified and dominated by the service sector.  Tourism is fast developing and with such a large coastal area and more than 1,000 islands, seaside activities are a major part of it.  Today, of the population of 4.2 million, over 96% speak Croatian as their first language with around half able to speak English.  Sizable minorities can also speak German, Italian, or French.  For more demographic, historical, and cultural information, click here: 
Wikipedia-Croatia
Undersea World – With such a long coastline around the 1,246 islands and along the Adriatic coast, Croatia has hundreds of dive sites on rich variety of bottom terrains with protruding rocky formations, walls, caverns, caves, and swim-throughs.  Compared to the nearby Mediterranean Sea, there is a remarkable diversity of marine life.  Over 7,000 species of plants and animals inhabit the Adriatic including hundreds of species of endemic algae and plants and 45 endemic fish.  Large hard coral formations, black coral, and sea fans, many colorful sponges, and a fair amount of soft coral and other encrusting invertebrates are in sharp contrast to those in most popular Mediterranean sites.  There is also a bigger volume and variety of reef fish and macro life with Mediterranean parrotfish, wrasses, seahorses, damselfish, nudibranchs, tube worms, crinoids, octopus, cuttlefish, squid, lobster, scorpionfish, crabs, shrimp, and conger and moral eels, for starters.  Larger attractions include amberjacks, barracuda, three species of turtle, monk seals, several species of dolphin, sperm and humpback whales, sharks, skates, and rays.  Perhaps the biggest draw of all to Croatia is the dozens of wrecks, most of WWI and WWII vintage, both shallow and deep, providing opportunities for all levels of diver.  Overall, most of the dive sites are less than 30 meters (100 feet) deep.  Some of the most popular places to dive are around the islands with Vis, Hvar, Biševo, Sušac, and Svetac.
Seasons and Conditions – While it is possible to dive year-round in Croatia, May to October is considered the diving season.  Coastal air temperatures vary from north to south, but on average the coolest month is January at 4°C (39°F) average daily temperature and the warmest is July at 22°C (72°F).  The coolest month for water temperature is February at 12°C (54°F) and the warmest is July at 25°C (77°F). During the summer a 3-5 mm wetsuit will be needed when the water is at its warmest.  When it gets into the lower 20s Celsius, a 7 mm wetsuit or drysuit with hood and gloves comes into consideration.   On most sites visibility runs from 15-30 meters (50-100 feet).  Surface conditions and current are gentle on the sites that are normally dived, although in some channels and passages that may not be the case.  Quite a few of the locations are accessible from shore.  There are sites suitable for all levels of diver from beginner to advanced technical level on some of the deep wrecks.  At least 91 dive shops are available to offer a full range of diving coursework, equipment rental, guiding and boat cruises.
Here is my review regarding the range of gear suitable for cold water diving:
There are 40 liveaboard yachts that do adventure cruises from Spring to the early Fall months in Croatian waters.  While they do not do any scuba diving, snorkeling is a primary activity.  Here is one of them and links for booking.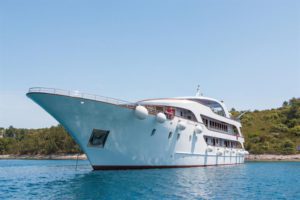 MV Futura – Croatia Liveaboard Adventure Cruise – Check the Price
There is a liveaboard to the relatively nearby Tuscan Archipelago in western Italy.  Here is my review and links to that liveaboard: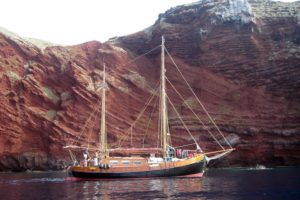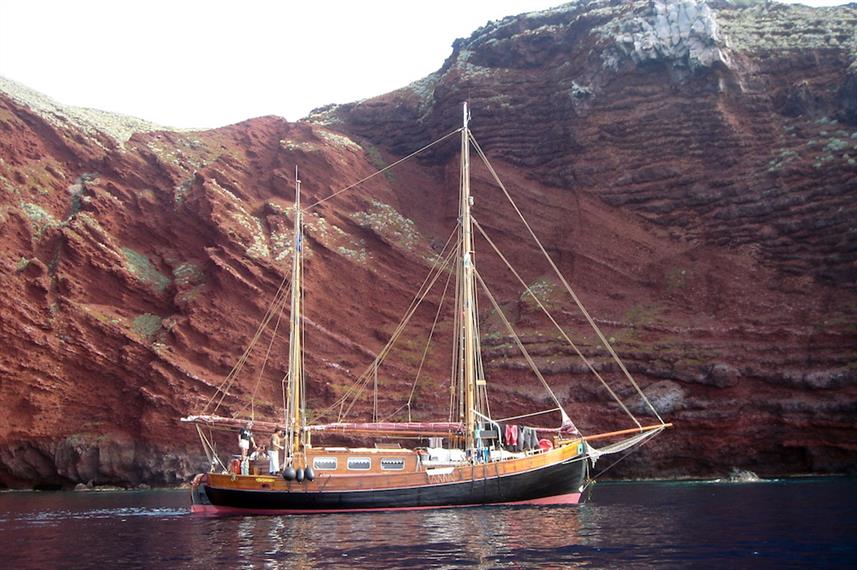 Norseman, Tuscan Archipelago Liveaboard – Check the Price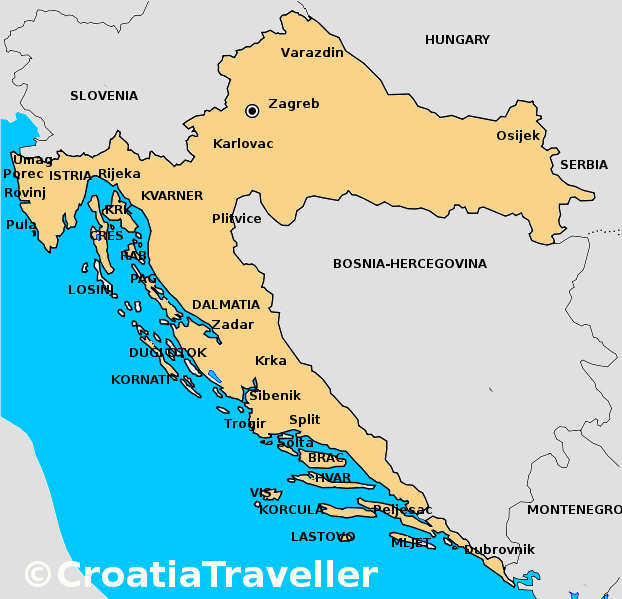 Selection from the Best Scuba Diving Sites in Croatia
Taranto Wreck: 23-52 meters (78-175 feet), near Dubrovnik, merchant navy transport ship loaded with tractors and flour, sunk by a mine in 1943, bow at 23 meters (78 feet), stern at 50 meters (168 feet), tractors at 52 meters (175 feet), inhabited by lobster, octopus, cardinalfish, and large sea bass, advanced and technical level
Baron Gautsch Wreck: near Rovinj, upper deck at 28 meters (93 feet) and lower deck at 42 meters (137 feet), 84.5 meter (137 foot) passenger ship sunk by mines in 1914 with 147 passengers killed, encrusted with algae, coral, and sponges on the hull, schools of fish, experienced level
Tunnel of Prvić: 18 meters (60 feet), Prvić, tunnel entrance at 18 meters (60 feet) penetrating 25 meters (83 feet), rising in depth to 8 meters (25 feet), sponges, gorgonians, schooling fish at the mouth, all levels
Lucice Bay Cave: 42 meters (137 feet), Brac Island, two-chamber cave with the entrance at 3 meters (10 feet), larger chamber extends to 42 meters (137 feet) and the smaller one to 37 meters (122 feet), stalagmites and stalactites, orange plants and red coral provide habitat for macro critters, advanced level
Pakleni Otoci: 6-50 meters (20-150 feet), Stambedar Island, near Har Island, Vodnjak Reef on the southwest side, green and brown algae starting at 6 meters (20 feet), at 50 meters (150 feet) there are yellow coral and colorful sponges, with red algae, rich fish and marine life at all depths, all levels depending on depth
Blue Grotto: Besevo Island, a cave with surface entrance visible from the surface by boat traffic, sunlit chamber leading to a deeper opening and several small caves, lots of fish and encrusting sponges, all levels
Mezanj Island: 12 meters (40 feet), Dugi Otok, beach entry, at 12 meters (40 feet) is a small entrance opening to a large cavern chamber, bryozoans and sponges encrust the walls, all levels
The Cathedral: off Premuda, near Zadar, several interconnected caves with sunlight infiltrating, spider crabs and octopus, experienced level
Margarina Reef: 5-17 meters (16-68 feet), Susak, near Losinj,  reef drops to a canyon at the maximum depth, remnants of a wreck and dozens of amphorae (Greek or Roman two-handled jars with a narrow neck), all levels
Croatia Photos
With the interesting undersea terrain of arches, caves, and tunnels, colorful encrusting invertebrates, macro critters and fish, historic shipwrecks, interesting landmarks, shoreside geographical sites, and city scenes as well, there are many excellent photo opportunities.  For information and reviews of dive cameras, click here:
Transportation
Air – There are seven international airports in Croatia.  Almost all international flights come from Europe, with a few exceptions, so from outside Europe, you will need to make a connection.
Train – There is extensive train service within the country and to a number of nearby countries.
Bus – The network within the country is extensive and fees are cheap.  Some international destinations are also reachable by bus.
Boat – Ferries along the coast and to the islands are regular and cheap.
Taxis are expensive and usually arranged by phone or online.
Hitchhiking is legal on most roads.  Good pick-up points are at service stations and toll areas.
For more details on transportation logistics and further related information, please click here:  Wikivoyage – Croatia
Lodging and Dive Shops – Croatia is well prepared for its 18.4 million annual tourists with many thousands of lodging options all along the coastline starting at $10 a night.  There are also at least 91 dive shops in the coastal areas that offer full services including equipment rental, dive courses, guiding and boat dive cruises.  The website linked below has the details and can arrange the booking.  You can easily find the location on the map provided on this site.  Their rates are guaranteed to be the lowest and it is free to cancel or change dates.
Things to Do in Croatia (aside from scuba diving)
Croatia has a long history and many historic and cultural sites to visit and experience, not to mention the scenic beauty of the shoreside destinations and interior landscapes.  This video is a nice glimpse of what each of the major vacation destinations excels at.
A cushion for emergencies provides peace of mind when on vacation.  I recommend this diving insurance as they have worldwide coverage and provide scuba divers a quality insurance and medical assistance service.
Feedback and Comments
I hope you found this post on Croatia scuba diving interesting and useful. If you have any questions or ideas, please feel free to share them in the comments section.  I'd love to know of any experience you have diving in Croatia.  If there is no comments section directly below, click here, click here:  >>comments<<