We may earn money or products from the companies mentioned in this post.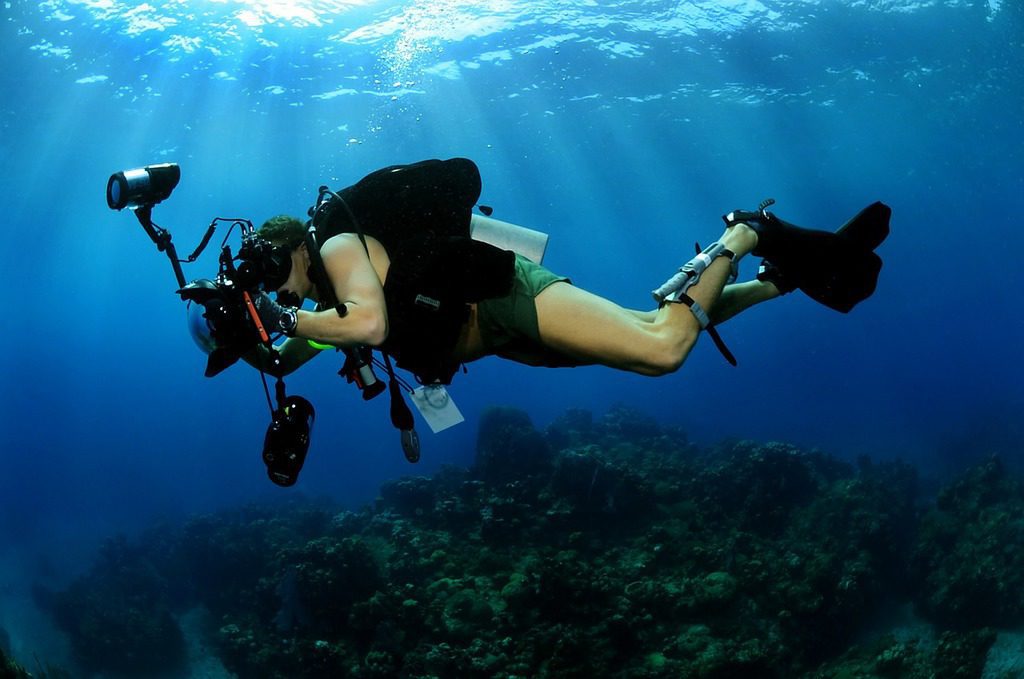 Upon completing the Open Water Diver course you have achieved a good foundation of knowledge and diving skills and executed 4 open water dives to a maximum of 18 meters (60 feet).  You're ready to do some more diving under conditions approximately the same as you experienced in the course.  You could get some experience from there on your own with a buddy or if you so choose you could go directly to the Advanced Open Water Diver certification.  In that course, you have a chance to improve your skills, learn some new skills, and experience some different types of dives beyond the scope of the Open Water course.
In this article, you can find out the key details of what the course involves, some of the options, and the outcomes to be achieved.
Level II: The Advanced Open Water Dive Course
Dive Agencies – Here in this article, the course described is the PADI Advanced Open Water Diver certification.  NAUI and SDI both have advanced courses that are very similar.  SSI offers a way to get a similar experience, but without a specific advanced rating.  The certification levels for CMAS and BSAC are organized substantially differently.  PADI is the largest diver training agency in the world by far for which I am an instructor, so their course is what will be presented.
Structure of the Course – There are 5 types of diving that you focus on in the AOW (Advanced Open Water) course.  For each you will go on an adventure dive which can be included as part of a specialty course later on, should you decide to pursue it.  2 of the dives are required and 3 to be selected from a list of options.  The 2 required are the deep dive where you will receive training and execute a dive to 30 meters (100 feet) and probably have the opportunity to experience nitrogen narcosis.  The second is underwater navigation which involves compass use and other navigation techniques which can be handy to know on every dive.  Other optional dives are:
Search and Recovery
Enriched Air Nitrox
Night
Wreck
Drift
Fish Identification
Multi-level
Peak Performance Buoyancy
DPV (diving propulsion vehicle)
Boat
Underwater Videography
Underwater Naturalist
Coral Reef Conservation
Ice
Altitude
Project AWARE Specialist
Adaptive Support
Advanced Rebreather
Emergency Oxygen Provider
Equipment Specialist
Which optional dives are available will depend on the location, environment, and facilities and equipment on site.
There is a textbook which comes in hard copy and online, and e-learning materials.  You should study and prepare from these but there are no exams or quizzes!
Which of the Optional Dives Should I Choose?
What are your needs and interests?  Buoyancy control is such an important skill that if you feel it needs bolstering with some additional instruction, peak performance buoyancy would be a good choice.  Night diving is a unique experience requiring special precautions and use of lighting, plus marine life that comes out that you don't often see during the day.  I recommend that adventure dive as a real eye-opening experience.  Otherwise, what interests you?  Are you keen on wrecks?  Is photography or videography your thing?  Are you a budding underwater naturalist?  Are you planning on doing some cold water diving best served with a dry suit?  If the equipment and dive sites are available and within depth guidelines, they can all be good.  You may not feel that drift, boat, or multi-level adventure dives are necessary at the moment to specifically focus on during the AOW course as you can get opportunities to practice them without devoting dives from the course.  In any case, the list of options is long offering many opportunities to do a great variety of diving.
Which optional adventure dives you can choose will be impacted by the location.  If you want to do wreck diving, there will need to be one available.  For altitude diving, you will have to go to a mountain lake.  An area with rich marine life is necessary if you want to do the fish ID or underwater naturalist dives.  Good visibility is ideal for underwater videography or photography.  If you have your heart set on certain dives, a little research is in order prior to selecting the location.
Time and Cost
To accomplish the 5 dives you need at least 2 days of diving with no more than 3 dives per day allowed.  It is possible to spread the dives out over a much longer period of time, though.  You can get credit for each of the component adventure dives and finalize your AOW certification with the instructor who supervises your last dive, as long as you have the proper documentation and complete the 5 within a year.
The cost is variable depending on the location, competition, and cost of living.  In many places, the AOW certification price is $300-$400.  Many shops in Southeast Asia and Central America will offer it cheaper.  You might be able to negotiate it down further as part of a group or combined with lodging.  It doesn't hurt to bargain and do a little research.
Feedback and Comments
I hope you found this post on the Advanced Open Water Diver course interesting and useful. If you have any questions or ideas, please feel free to share them in the comments section.  I'd love to know of any experience or thoughts you have.  If there is no comments section directly below, click here:  >>comments<<