We may earn money or products from the companies mentioned in this post.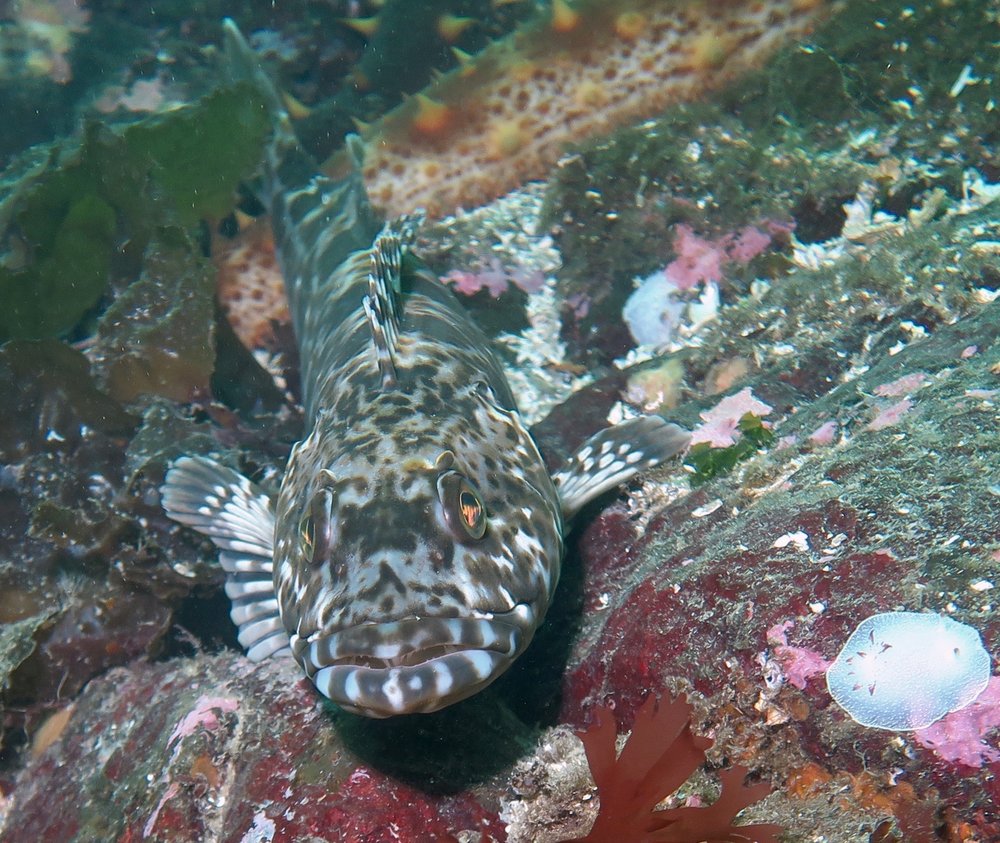 This is the fifty-seventh in a series of reviews of the best dive resort locations around the world.  In this post, the focus is Howe Sound, Vancouver, Canada.
In addition to this series on dive resort locations, the best worldwide liveaboard dive locations and services are reviewed in their own series.  To check them out, or others in this series, click on Liveaboards/Resorts on the menu at the top and choose a title from the list.
Have you ever been diving in Howe Sound before?  If so, I'd love to know about your experience.  What dive shop or liveaboard did you use?  Which dive spots are the best and what are the conditions there regarding the visibility, current, water temperature, sealife attractions, etc.?  Please post your response in the comments section at the bottom and we'll all learn something we can use.
Vancouver, British Columbia Scuba Diving – Howe Sound
Location – Howe Sound is an unincorporated area within 30-40 minutes from downtown Vancouver on Highway 1 via the Ironworkers Memorial Bridge or on Highway 99 crossing the Lionsgate Bridge.  Highway 99 follows along the entire east coast of Howe Sound providing shore access to many dive sites and continues all the way past it and on up to Mt. Whistler.  Ferries are available to cross the bay and to several of the islands.  Most of the diving is done from the eastern shore or from boats predominantly using the marina in Horseshoe Bay.
Undersea World – When most people think about Vancouver diving, the first thing that comes to mind is diving on Vancouver Island.  Not many are aware that within a few minutes of downtown Vancouver is a surprising variety of dive sites to satisfy all levels of diver from the most experienced to an absolute newbie.  There are dozens of sites right off the shore along Highway 99 from Larsen Bay all the way past Porteau and dozens more easily accessible by boat within an hour.  Steep walls, pinnacles, wrecks, and sandy bottoms provide excellent habitat for over 200 marine animals.  Many are marine protected areas and some have mooring buoys to preserve the rich invertebrate life including egg yolk jellyfish, gorgonians and multiple species of anemone, crab, shrimp, nudibranch, barnacle, sea star, tubeworm and many others.  The reefs are also home to giant Pacific octopus, wolf eels, rockfish, lingcod, six-gill sharks, dogfish, sculpins, Steller sea lions, harbor seals and several species of whale and dolphin.
For my reviews of other Pacific Northwest scuba diving areas, please check out these posts:
For more information about Pacific Northwest marine life, please check out my book review:
Seasons and Conditions – It is possible to dive year round, but obviously it is quite a bit cooler in the winter.  Air temperatures reach average highs of 7°C (45°F) in December and January and 22°C (72°F) in July and August.  Water temperatures reach highs of 12-18°C (54-64°F) in summer and 6-9°C (43-49°F) in winter.  A few divers will go with a 7 mm wetsuit in summer, but most will opt for a dry suit and heavy hoods and gloves year round.  The driest time of the year is from May through September.  Visibility is quite variable based on the tide, algal blooms, and wind.  It tends to be best in winter reaching 21 meters (70 feet). The range in summer is from 3-15 meters (10-50 feet).  At slack tide, visibility tends to be better.  The biggest tidal exchanges are in the spring and fall which affect current, though it is not usually strong.  Diving is available to suit all levels.  There are a number of dive shops operating in Vancouver that provide a full range of dive courses, equipment rental and guiding from shore and by boat in Howe Sound.
For my reviews and information about cold water gear please click on the following post: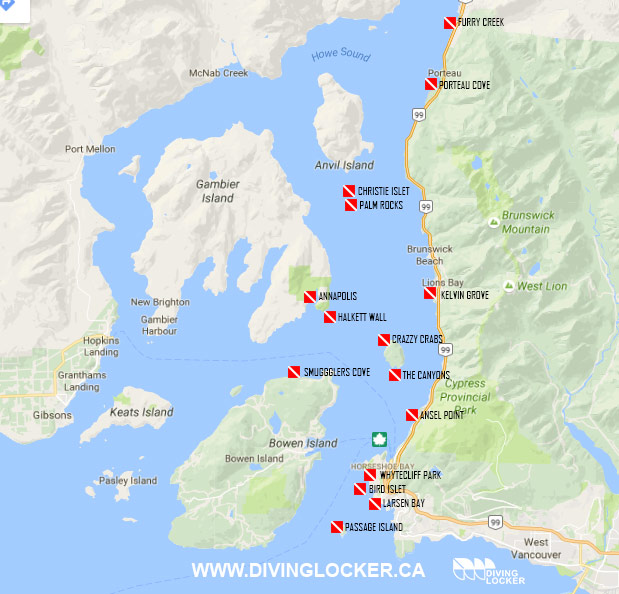 A Sampling of Howe Sound Dive Sites
Whytecliff Park: 3 or more sites in the park located near the Horseshoe Bay ferry terminal, most diving from 12-18 meters (40-60 feet), good training area, shore entry with sandy areas, overhangs, walls, rich encrusting life, plumose anemones, red rock, hermit, and decorator crabs, rockfish, sole, gobies, sun stars, sea cucumbers, octopus, perhaps a six-gill shark or harbor seal, sites for all levels
Ansel Point: 24 meters (80 feet), somewhat difficult shore access, can access by boat, a rich site with a steep wall, lots of macro critters including golf ball crabs, squat lobsters, wolf eels, possible harbor seals, experienced level
Bowen Island: multiple dives around this big island, some require boat access, some are possible from shore, one site near Mannion Bay boasts many small red octopus, sole, sea cucumbers, crabs and others at depths of 15-18 meters (50-60 feet), all levels
HMCS Annapolis: 32 meters (105 feet) maximum depth, 114-meter (371-foot) Canadian Helicopter Carrying Destroyer commissioned in 1964, sunk as an artificial reef in 2015, sitting upright in Halkett Bay, some soft corals and fish have started the reef-building process, some easy penetration, experienced level
Kelvin Grove: 25 meters (83 feet), located in a park in a residential area, protected bay with a steep wall, shore entry, boot and cloud sponges, some deeper than 24 meters (80 feet), many nooks and crannies, octopus, war bonnets, experienced level
VT-100 (Vancouver Tugboat 100): 15 meters (50 feet), originally was the HMCS Cranbrook, a minesweeper, easy shore entry, sunk after a fire in the 1950s, much deteriorated, red jellyfish, white nudibranchs, sea perch, flounder, Dungeness crabs, all levels
Porteau Cove: 11-17 meters (33-55 feet), marine protected park with 3 yellow marker buoys and several sites, can enter and descend immediately from steps or swim out to the buoys and then descend, sites include a sunken barge, the Granthall, a sailboat hull, the Centennial, several concrete pillars known as the Leaning Tower of Porteau, crabs, sea pens, tunicates, dogfish, octopus, lingcod, rockfish, all levels
Furry Creek: near residential area beyond Porteau Cove, easy shore entry, a wall with many nooks, golf ball crabs, squat lobsters, longhorn decorator crabs, all levels
Vancouver Photos
With the interesting underwater terrain, wrecks, colorful corals and encrusting invertebrates, crabs, octopus, and other macro critters, schools of fish and fascinating scenery and historical sites on land, as well, there are many excellent photo opportunities.  For information and reviews of dive cameras, click here: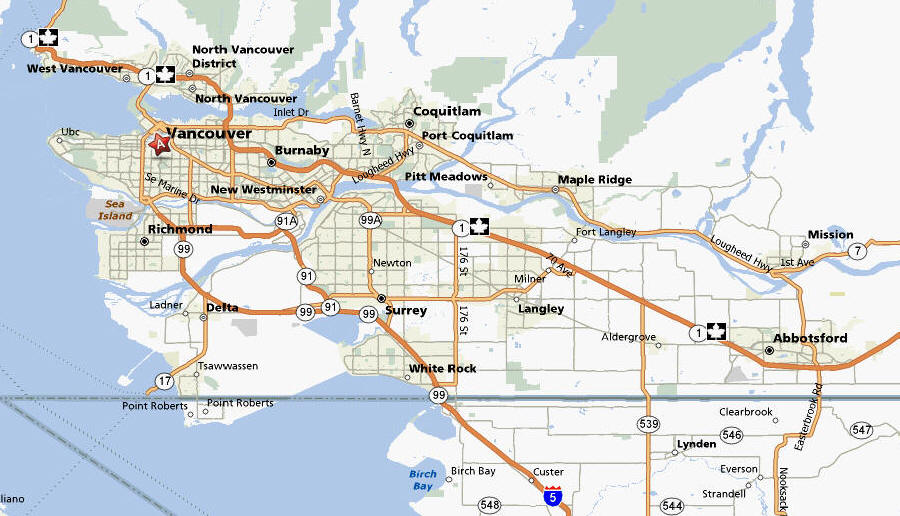 Vancouver has a multifaceted modern transportation system.  The City of Richmond is the home of Vancouver International Airport with flights from around the world.  An extensive subway system, rail service, bus service, streetcars, and taxis are all available.  Car rental is popular and a bike share scheme has recently been set up.
A number of dive shops operating in Vancouver year round provide a full range of services including equipment rental, dive courses, guiding and boat dive cruises.  Some will arrange complete transportation from your hotel.  Hundreds of hotels and resorts are available of every class from $17 to $2,384 per night.  The website linked below is a good source for the available options and can arrange a booking.  Their rates are the lowest and it is free to cancel or change dates.
Things to Do in Vancouver (aside from scuba diving)
Vancouver is considered one of the world's most livable cities with fabulous cultural and natural attractions.  Here is a sample of some things to do when you are not diving:  check out the Museum of Anthropology, make the scenic drive up 99 past Howe Sound to Mt. Whistler and go skiing, hike the "Grouse Grind," cycle Stanley Park, Shop in Gastown, enjoy authentic Chinese food in Chinatown, kayak in Deep Cove, have High Tea at the Fairmont Hotel, shop at Granville Public Market or Richmond Night Market, Hike Lynn Canyon, visit Van Dusen Botanical Gardens or the Vancouver Aquarium, listen to music at the Commodore Ballroom, watch a Canucks hockey game, run in Spirit Park, tour Christ Church Cathedral, eat lunch on Commercial Drive . . . . . .   Check out the video below for a glimpse of life in Vancouver and a few additional leisure options.
A cushion for emergencies provides peace of mind when on vacation.  I recommend this diving insurance as they have worldwide coverage and provide scuba divers a quality insurance and medical assistance service.
Feedback and Comments
I hope you found this post on Howe Sound scuba diving interesting and useful. If you have any questions or ideas, please feel free to share them in the comments section.  I'd love to know of any experience you have diving there.  If there is no comments section directly below, click here:  >>comments<<