We may earn money or products from the companies mentioned in this post.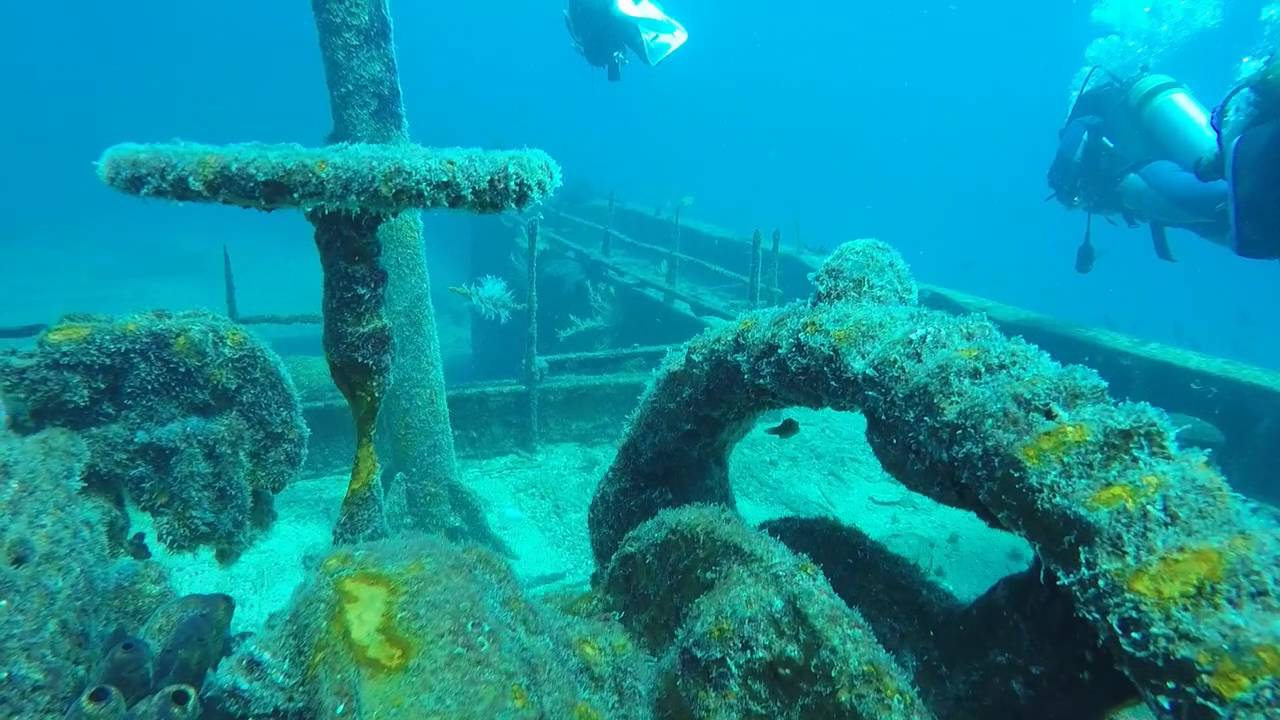 This is the one hundred and twenty-ninth in a series of reviews of the best dive resort locations around the world.  In this post, the focus is on La Pas, Mexico. In addition to this series on dive resort locations, the best worldwide liveaboard diving locations and services are reviewed in their own series.  To check them out, or others in this series, click on Liveaboards/Resorts on the menu at the top and choose a title from the list.
Have you been diving in La Paz before?  If so, I'd love to know about your experience.  What dive shop or liveaboard did you use?  Which dive spots are the best and what are the conditions there regarding the visibility, current, water temperature, sealife attractions, etc.?  Please post your response in the comments section at the bottom and we'll all learn something we can use.
Scuba Diving La Paz Mexico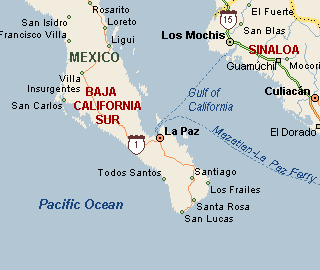 Background – La Paz is the capital of the state of Baja California Sur, Mexico located in a bay toward the southern end of the peninsula on the Sea of Cortez (Gulf of California).  Combined with several adjoining towns, the greater municipality has a population of 290,000.  A commercial center, the drivers of the economy are newly developed ecotourism, and traditional silver mining, agriculture, fishing, and pearls.  La Paz is featured in John Steinbeck's novel, The Pearl, written in 1946 and his 1951 travelogue, The Log From the Sea of Cortez.  Growing quickly since the year 2000, tourism and business with the United States are important and gaining traction due to a relatively high standard of living and security, along with the attractive geography and relatively mild desert climate.  For a more detailed discussion of culture, history, and demographics, please go to Wikipedia – La Paz.
Undersea World – With its rocky islets, seamounts, and caves, the claim to fame for La Paz is the easy access to megafauna.  20 years ago massive shoals of hammerheads came for birthing in the bay.  Unfortunately, this was too inviting to local fisherman and numbers have diminished so that the occasional sighting is all that is left near El Bajo and Los Animas.  As shameful as that it, there is still a lot to see.  From September through November whale sharks come to the bay in numbers and in winter huge schools of Mobula rays spend some time along with grey and humpback whales.  There is probably no greater congregation in the Sea of Cortez of sea lions than at Los Islotes.  Whale sharks come to the bay from September through November to partake of the plankton bloom.  In addition, there are attractive macro critters like lobster, nudibranchs, clams, snails, and shrimp along with eels, jawfish, big schools of jacks and smaller numbers of tuna and other pelagics chasing after huge bait balls.  There are also some interesting wrecks, a protected National Marine Park, and bottle-nosed dolphins.
For my review of the diving in Loreto, Cabo San Lucas, and Cabo Pulmo, three other great Baja destinations, please check these posts:
Seasons and Conditions – Diving is good all year in La Paz.
Average daily air temperature highs are greater than 35°C (95°F) from June through September and just below 25°C (77°F) from December through February.
Water temperature can get to lows of 19°C (66°F) in February and highs of 30°C (86°F) in September.   From June through November the temperature is greater than 26°C (79°F).  A 5-7mm wetsuit with hood and gloves may be needed when the water is at the coldest but much of the year 3mm or less would be suitable.
The climate is pretty dry with a rainier time in August and September when it rains at some point in the day 4 days per month.
Visibility runs from 9-30 meters (30-100 feet) with the plankton bloom in the fall moving it toward the bottom of the range.
In September through November whale sharks move into the bay in numbers during the plankton bloom.  From December through March, grey and humpback whales, and masses of Mobula rays pass through.
There are times and locations where the current can be strong. In the winter months, winds are up and increased surface chop is possible especially outside the bay.
La Paz has sites and conditions suitable for all levels of diver.  Many dive shops are in the area offering the full range of diving coursework, equipment rental, guiding, and boat cruises.
There are a number of great premium service liveaboard yachts cruising the area near La Paz.  Here is my review on Baja California liveaboards and several of the liveaboard vessels diving near La Paz: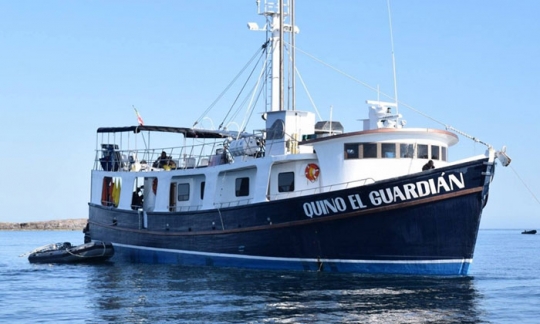 Quino el Guardian – Check the Price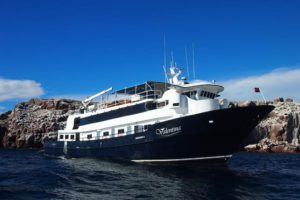 MV Valentina – Check the Price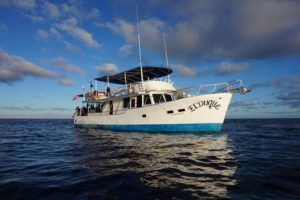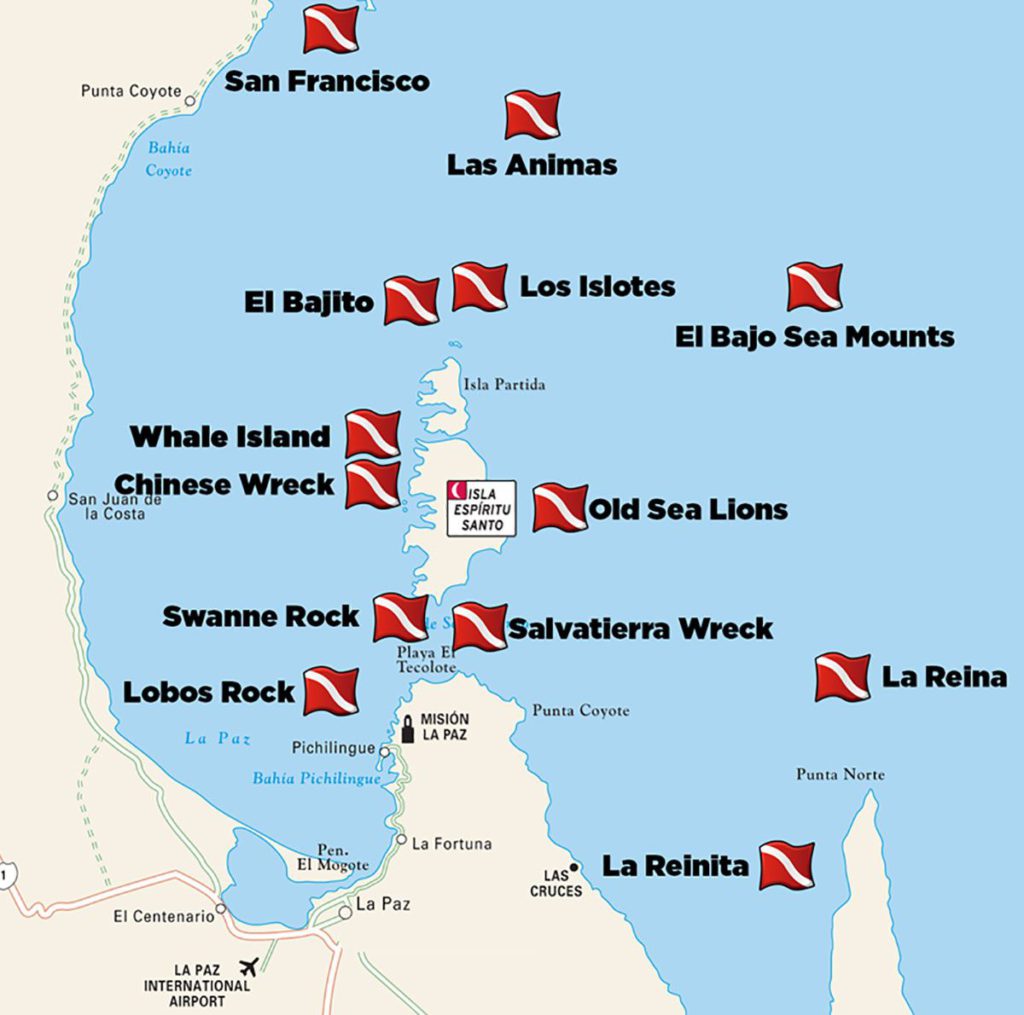 Selected La Paz Dive Sites
Los Islotes: 5-30 meters (16-100 feet), two large rock islets one of which forms a natural arch, home to 400 California Brown Sea Lions, the younger ones often playful and interactive, coral wall with huge schools of sardines, reef tropicals including King angelfish, and surgeonfish, suitable for all levels of diver
El Bajo: 15-30 meters (50-100 feet), 3 seamounts, the north mount tops at 24 meters (80 feet), the central mount at 15 meters (50 feet), and the southern mount at 21 meters (70 feet), rich marine life, special attractions include octopus, hammerheads from a few to hundreds, manta rays, whale sharks, tuna, marlin, and amberjacks, a large number of green morays live in a small canyon, strong current is a possibility, suitable for experienced level divers
Isla Ballena (Whale Island): 5-18 meters (15-60 feet), a small island off the west side of Espiritu Santo Island, beautiful coral formations, small caves, and swim-throughs, some of which have air pockets, highlights include conger eels, rays, and dolphins, suitable for all levels of diver
Rocas Lobos (Lobos Rock): 5-27 meters (16-90 feet), many overhangs, coral heads, and small caverns, used to be a rookery for sea lions who no longer make it a home but occasionally come by, sandy bottom with several varieties of rays therein, lots of reef tropicals, including parrotfish, occasional seahorse sightings, and schools of Mobula rays, good night dive, suitable for all levels of diver
Swanee Rock: 9 meters (30 feet), shallow rich coral reef with lots of reef tropicals and macro life, nudibranchs, octopus, frogfish, possible sea lions, caused the wreck of the Salvatierra, suitable for all levels of diver
Salvatierra Wreck: 18 meters (60 feet), cargo ferry that sunk in 1976 after running into Swanee Rock, all made it out alive, becoming more richly encrusted as time goes on, not to be penetrated, suitable for all levels of diver
La Reina: 24 meters (80 feet), rocky islet north of Isla Cerralvo, a beautiful reef with sea fans and brain corals, lots of reef tropicals, rays in the sand, moray eels, turtles, mackerel balls, and resident manta rays, suitable for all levels of diver
La Reinita: 8-30 meters (25-100 feet), west of Cerralvo Island, a small rocky pinnacle with brain corals and gorgonians, lots of reef tropicals, moray eels, big groupers, and macro critters including frogfish, seahorses, and nudibranchs, usually has some current, suitable for all levels of diver
Fang Ming Wreck: 21 meters (70 feet), one of two Chinese ships used to transport illegal immigrants captured by the Mexican government and scuttled in 1999 to become artificial reefs, well prepared for safe and interesting penetration into multiple levels, black corals, turtles often seen, suitable for all levels of diver
Things to Do in La Paz (aside from scuba diving)
Known for its beautiful seaside promenade, beaches, culture, food, the arts, and arid, warm climate, La Paz has something for everyone in a more low key atmosphere than some of Mexico's most popular tourist areas.  Here are a few activities and sights to consider:  Stroll the Malecon Promenade for the views and the nightlife, Kayak Balandera Beach, Catedral Nuestra Senor de La Paz, Whale Museum, Local Artwork, Museum of Anthropology and History, Shop at the Market, Tour on a Bike, Snorkel with Whale Sharks, Whale Watching in Magdalena Bay, Swim with Sea Lions on Los Islotes or San Rafaelito, Sail to Espiritu Santo Island, Horseback Riding, Practice Your Spanish, Hike the Sierra Laguna Mountains, Fresh seafood, Kitesurfing in La Ventana, Carnaval, Teatro de la Ciudad, Santuario de la Virgen de Guadalupe, Ibarra's Pottery, Biblioteca de la Historia de las Californias.
This video provides a nice glimpse from one woman's point of view.
Air – A number of US and Mexican airlines serve customers in flights to La Paz International Airport (LAP).  Airport shuttles, taxis, and vans can provide transport to town, which is a fair distance away.  Pricing is pretty high.  Arranging transport with your hotel before arrival is advisable.
Ferries from Topolobampo and Mazatlan, on the mainland are available in overnight service through Baja Ferries.  The terminal is at Pichilingue Harbor 30 minutes drive north of town.  Taxis are available there to get you to town.
Bus – Frequent fairly expensive bus and van service to Cabo San Lucas, San Jose del Cabo, and Loreto take 2-2.5 hours.
Taxi service around town is easy to find and reasonably priced.  Agree on the price before departure.
Rental Cars are available through many American and local agencies at the airport and in town.  Daily rates are reasonable but mandatory car insurance on top is a little pricy.
 For further details on transportation and other tourist tips, please go to Wikivoyage – La Paz.
Hotels and Diving – There are more than a hundred lodging options in La Paz starting at $11 per night.  Several dozen dive shops in the area offer a full range of services that include equipment rental, diving certification classes, dive guides, and boat tours.  Many are within or associated with lodging.  The website linked below has the details and can arrange a booking for the lodging.  You can easily find the location on the map provided on their site.  The rates are guaranteed to be the lowest and it is free to cancel or change dates.
Photography in La Paz
With the colorful coral reefs, a variety of reef tropicals, macro critters, hammerheads, rays, pelagics, sea lions, whales, and scenic shoreside targets, as well, there are many excellent photo opportunities.  For information and reviews of dive cameras, click here:
A cushion for emergencies provides peace of mind when on vacation.  I recommend this diving insurance as they have worldwide coverage and give scuba divers a quality insurance and medical assistance service.
Feedback and Comments
I hope you found this post on La Paz scuba diving interesting and useful. If you have any questions or ideas, please feel free to share them in the comments section.  I'd love to know of any experience you have.  If there is no comments section directly below, click here:  >>comments<<