We may earn money or products from the companies mentioned in this post.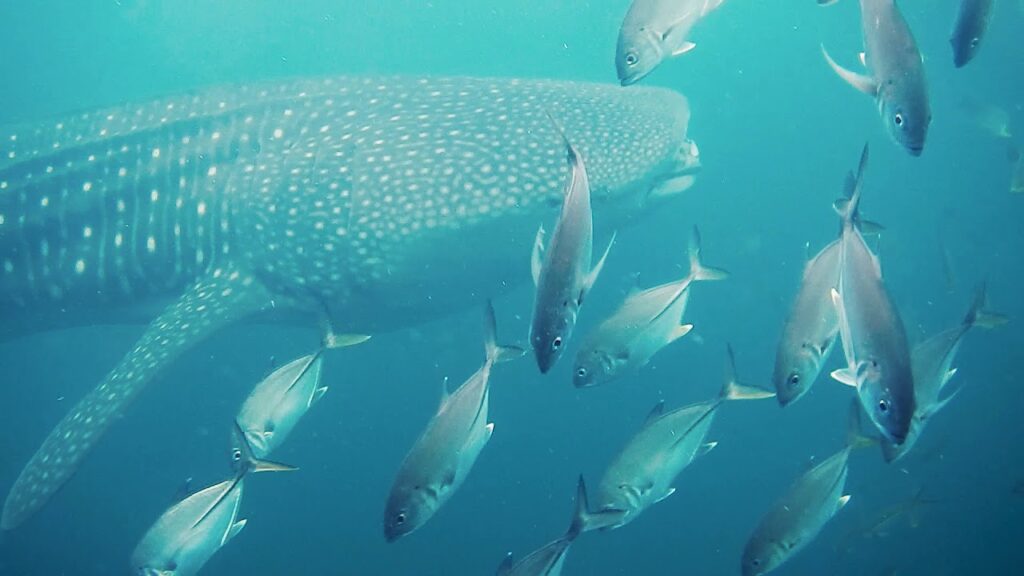 This is the one hundred and seventy-ninth in a series of reviews of the best diving destinations around the world.  In this post, the focus is on Pondicherry, India.  In addition to this series on diving destinations, the best worldwide liveaboard diving locations and services are reviewed in their own series.  To check them out, or others in this series, click on Liveaboards/Resorts on the menu at the top and choose a title from the list.
Have you been diving in Pondicherry before?  If so, I'd love to know about your experience.  What dive shop or liveaboard did you use?  Which dive spots are the best and what are the conditions there regarding the visibility, current, water temperature, sealife attractions, etc.?  Please post your response in the comments section at the bottom and we'll all learn something we can use.
Scuba Diving in Pondicherry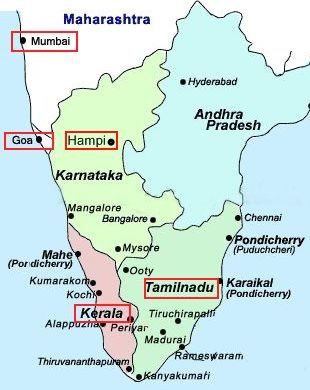 Background – Located on the southeast coast of India, Pondicherry has a population of 242,000.  Unlike some of the nearby municipalities, there is no recorded history until the arrival of the Portuguese, Dutch, British and French colonialists.  Today much of the architecture and cuisine have a French influence with many of the older people able to speak French.  There is also a community of French people and institutions there including the French Consulate.  Tamil is the primary language with many younger people quite capable in English as well.  The coastal area is flat at sea level with a number of inlets known as backwaters.  A breakwater built in 1989 just south of the city has resulted in extreme erosion and damage to the beaches.  Farming is the main driver of the economy with tourism an important factor.  Development is relatively stagnant and unfortunately, there is evidence of corruption and misappropriation of government funds.  For further demographic, cultural, economic, and historic information, check Wikipedia-Pondicherry.
Undersea World – Recreational scuba diving is still developing around Pondicherry with the first dive shop setting up around 10 years ago.  Today there are several that are actively exploring for new sites and adding to the adventure by installing artificial reefs.  The sometimes poor visibility affected by run-off, unfortunately, dulls the bright colors of the fairly rich reef of hard and soft corals, sea whips, sponges, and gorgonians on a subsea terrain that includes ridges and steep drop-offs.
What is striking on most dive sites is the number of fish, many schooling, like fusiliers, snappers, sweepers, bannerfish, cardinalfish, angelfish, butterflyfish, batfish, sweetlips, barracuda, big-eye jacks, and huge Goliath and Malabar groupers.  Macro photographers also have many fascinating targets like nudibranchs, blennies, octopus, peacock flounders, moray eels, lionfish, hermit crabs, pipefish, jellyfish, shrimp gobies and their partner shrimps, mantis shrimps, and banded coral shrimps.  To top it off whale sharks and manta rays are also commonly sighted.
There are also dive sites in Chennai that the shops can organize trips to and nearby freshwater quarries and lakes with some wrecks and other intriguing formations to explore.
Seasons and Conditions – Diving is possible all year in Pondicherry.
Air temperature average daily highs range from 29-36°C (84-97°F) with June the hottest month and December and January the coolest.
The water temperature annual range is 26-30°C (78-84°F).
The strongest rains are from October through December when there are 7-12 days of rain per month.  From January through June it rains less than 3 days per month.
Currents are usually mild with stronger currents possible on some sites.
Visibility is affected by the run-off and ranges from 5-20 meters (16-68 feet).  The best is from November to March.
There are several dive centers diving around Pondicherry that offer a full range of services that include equipment rental, diving certification classes from beginner to technical levels, dive guides, and boat tours.
There are no liveaboard yachts diving in the Pondicherry region.  There are a number, however, that cruise the Maldives for scuba diving.  Here is a review and links to a few of the best boats: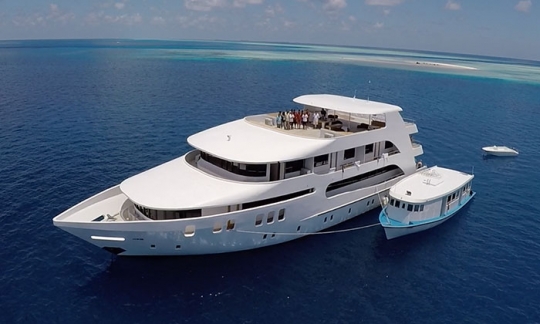 Most Popular – MV Adora – Check the Price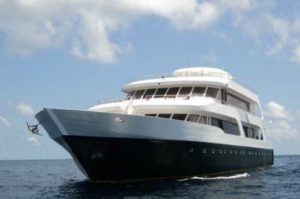 Staff Choice – MV Emperor Leo – Check the Price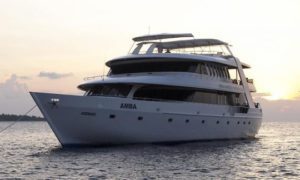 Great Value – MV Amba – Check the Price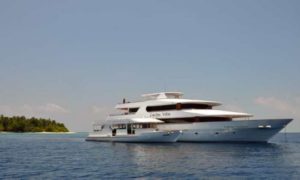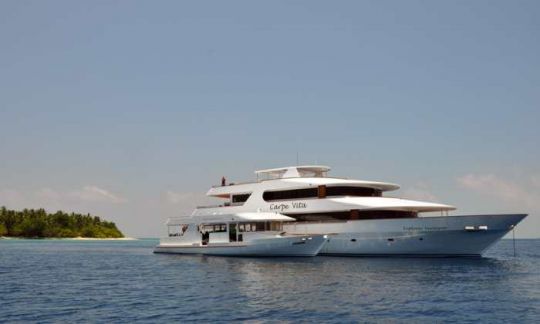 Top-Rated – MV Carpe Vita – Check the Price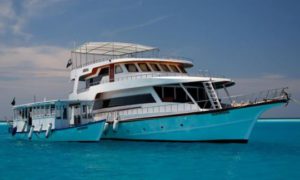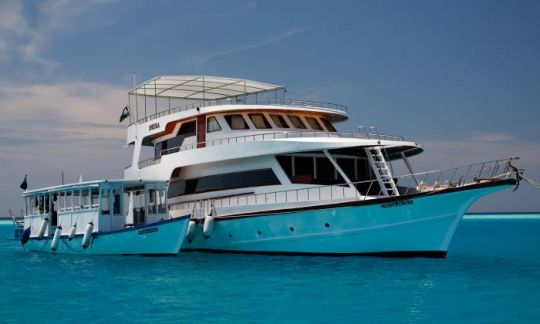 Small Group – MY Sheena – Check the Price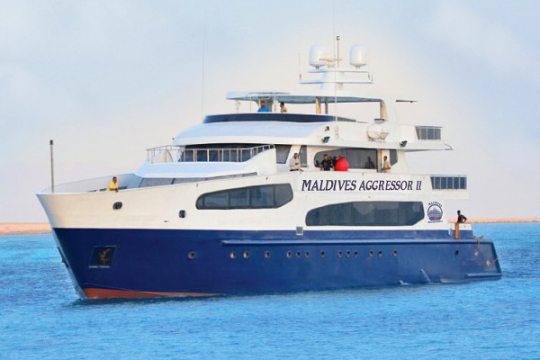 Photographers' Favorite – Maldives Aggressor II
Here are reviews of a couple of relatively nearby Indian Ocean dive sites:
Selected Pondicherry Dive Sites
Temple Reef:  5-18 meters (16-60 feet), most famous and popular Pondicherry site, 4-part artificial reef built by the local diving and fishing community made of rocks, metal structures, concrete, scooters, cars, palm fronds, trees, and ropes, teeming with marine life including red snappers, Malabar groupers, batfish, mantis shrimp, titan triggerfish, morays, goatfish, trumpetfish, blue-ring angelfish, boxfish, cleaner wrasses, Harlequin sweetlips, and many more, suitable for all levels
Tex Mex: 12 meters (40 feet), variety of corals and marine life, highlights are nudibranchs, bannerfish, lobster, scorpionfish morays, parrotfish, cleaner wrasses, butterflyfish, juvenile fish, and seahorses, suitable for all levels
Danny's Eel Garden: 16-18 meters (52-60 feet), rocky bottom thought to be ballast from a ship from French colonial times, highlights are lots of juvenile fish, seasonal mating cuttlefish, moray eels, crabs, shrimps, octopus, lionfish, scorpionfish, fusiliers, triggerfish, and barracudas, current is possible, suitable for all levels
Pirate's Booty: 23-26 meters (75-85 feet), group of rocks over a broad area, lots of juvenile fish, nudibranchs, sea horses, crabs, mantis shrimps, octopus, groupers, barracuda, sweetlips, bannerfish, flounders, rays, strong current possible, suitable for experienced levels
Arvind's Wall: 30-38 meters (100-125 feet), covering over 3 kilometers (1.875 miles), plateau site with a drop-off, lots of sea whips and fans, good macro, sea snakes, spotted rays, lots of schooling fish including jacks, an occasional manta ray or whale shark, currents can be strong, suitable for experienced levels
Tara's: 24 meters (80 feet), an artificial reef in the form of a great turtle weighing 8 tons, built to attract fish with holes and tunnels, look for batfish, moray eels, groupers, and barracuda, suitable for all levels
Table Top: 35 meters (115 feet), flat deep site, lots of sea fans, highlights are groupers. sea bream, jacks, snappers, barracuda, sea snakes, largely unexplored, suitable for advanced levels
J3VND: 50 meters (164 feet), technical dive site located with navigation equipment, rich marine life with some varieties not found in shallow water, highlights are morays, octopus, scorpionfish, cuttlefish, barracudas, bannerfish, triggerfish, fusiliers, and cleaner shrimp, suitable for technical levels
Things to Do in Pondicherry (aside from scuba diving)
Pondicherry has a long history with a mix of Asian and European influences that have created an intriguing local culture to explore and experience.  With the scenic seaside location, there is a nice combination of sites and activities to enjoy.  Here are some of the highlights to check out:
Promenade, Paradise, and Karaikal Beaches, Ousteri Lake, Boating on the Chunambar River, Bicycle Tours of the French Colony, and Tamil and Muslim Quarters, Manakula and Vinayagar Temples, and the Basilica of the Sacred Heart of Jesus, Sri Aurobindo Ashram, Pondicherry Museum, Pondicherry Botanical Garden, French War Memorial, French, South Indian, European, and other Western Cuisines, Auroville Universal, Zero House Nightlife, Yoga, Kayaking, Surfing, Shopping, Clay Modeling, Embroidery Center, White Town Heritage Walk.
This video is a brief introduction to some of what awaits.
Pondicherry Transportation, Hotels, & Diving Services
Air – There is an airport in Pondicherry with connections on Spicejet to all the major cities on small aircraft.  Taxis and auto-rickshaws are available for transport into the city center.  Otherwise, the nearest larger airport is in Chennai 160 kilometers (100 miles) to the north.
Train – Connections are available from Chennai and Bangalore.  It is probably advisable to go by road as it is faster.
Buses –  There are many public and private coaches providing service to Pondicherry from all directions.  The trip from Chennai takes around 3.5 hours.
Car – Pondicherry is well connected by road from all directions.  Taxi service is available from Chennai International Airport.  Bangalore is 320 kilometers (200 miles) away.  There are routes that take in a number of sites along the way of interest to a tourist.
All-day tour buses run by the Pondicherry Tourism Development Corporation run daily tours of all the popular tourist spots around the city.
Buses and shared auto-rickshaws around the city are cheap, frequent, and run during daytime hours.
Private auto-rickshaws are also available but on the expensive side.
Motorcycles, scooters, pedal-cycles, and bicycles are a cheap and convenient way to get around.
For additional transportation and tourist details, go to Wikitravel-Pondicherry.
Hotels and Diving – In the Pondicherry area there are more than 400 lodging options running from $6-$264 per night and several dive shops in operation.  They offer a full range of services that include equipment rental, diving certification classes from beginner to technical levels, dive guides, and boat tours.  The website linked below has the details and can arrange a booking for the lodging.  You can easily find the location on the map provided on their site.  The rates are guaranteed to be the lowest and it is free to cancel or change dates.
Photography in Pondicherry
With the interesting underwater terrain, encrusting reef life, a variety of fish, macro critters, mantas, whale sharks, and interesting shoreside targets, as well, there are many excellent photo opportunities.  For information and reviews of dive cameras, click here:
A cushion for emergencies provides peace of mind when on vacation.  I recommend this diving insurance as they have worldwide coverage and give scuba divers a quality insurance and medical assistance service.
Feedback and Comments
I hope you found this post on scuba diving in Pondicherry interesting and useful. If you have any questions or ideas, please feel free to share them in the comments section.  I'd love to know of any experience you have.  If there is no comments section directly below, click here:  >>comments<<