We may earn money or products from the companies mentioned in this post.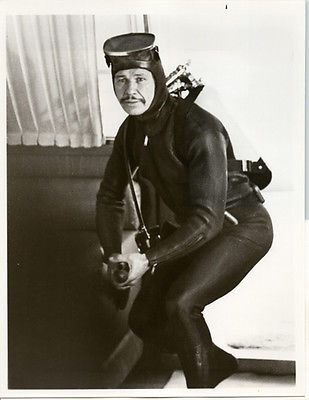 This is an introduction to wetsuits.  We have a little history and a description of how a wetsuit keeps you warm.  What characteristics make for a good wetsuit?  We'll consider sizing, gender, and temperature protection in relation to thickness, style, accessories, and pricing.  At the end is a video that further describes how to select your wetsuit including construction and stitching.
For a description and review of specific wetsuit models, please click here:
Best Scuba Diving Wetsuits Features and Description
A wetsuit is an article of clothing, most often made of neoprene, which people involved in water sportswear to keep warm.  We are primarily concerned with scuba divers here, but wetsuits are also used by windsurfers, surfers, canoeists, and kayakers, among others, who want to keep warm while in and around water.
In addition to warmth, wetsuits increase buoyancy and resistance to abrasions and stings.
Warmth is created through thermal insulation, which depends on bubbles of gas enclosed in the neoprene that reduce its ability to conduct heat.  The bubbles in the material make it low density which adds to positive buoyancy.  The neoprene doesn't form a waterproof seal and water gets inside the wetsuit forming a layer between the suit and the diver's skin.  An effective fit allows a minimum of flushing enabling the water to heat to body temperature and form a thermal layer between the diver's skin and the suit.
The modern wetsuit was invented by a University of California, Berkeley, physicist, Hugh Bradner in 1952.  Since then, materials and construction have continuously improved to maximize efficiency in this process.
Size – To find a wetsuit that fits properly we are more concerned with the height than the width of the person.  So if you are tall, but small through the chest and waist, it is your height that should guide the selection of size at the taller end of the scale.  Likewise, if you are short, but bigger through the chest or waist you would likely fit better into a wetsuit toward the small end.  Neoprene is pretty flexible and even if it feels like a pretty tight fit out of the water before getting wet, it will have a more flexible feel once submerged.  It should feel like a second or outer layer of skin that doesn't impinge on your ability to take a full breath of air.
Gender – A lot of wetsuits are available in men's and women's versions that take into account basic structural differences in anatomy.  If possible it is suggested to go with the gender-specific version as there will be fewer potential pockets of loose space to increase water circulation and decrease thermal efficiency.  And it will be more comfortable.
Temperature/Thickness Guide
Manufacturers often put wetsuits into categories based on thickness and temperature.  These should be taken with a grain of salt.
Wetsuits usually come in one of three different thicknesses: 3 mm, 5 mm or 7 mm.  You may find them in 1 mm or 2 mm, but rest assured these are only for warmer water.  Sometimes wetsuit thickness is described with two numbers such as 3/2 mm.  In such a case the first number is for the torso material and the second for that of the arms and legs.
Here is a general guideline for thickness and water temperature:
1-2 mm:  above 82 degrees F (28 degrees C)
3 mm:  70-82 degrees F (20-28 degrees C)
5 mm:  60-70 degrees F (16-20 degrees C)
7 mm:  50-60 degrees F (10-16 degrees C)
If you are planning to dive in temperatures that vary significantly from one time to the next, you may need to consider having more than one wetsuit.  Another consideration is the use of a hood and gloves to increase warmth.  If you plan to dive in extremely cold water, though, a drysuit is the way to go.  For guidelines on drysuits, please check these two articles on that subject:
Style – There are three basic styles of wetsuit:  full, farmer John (Jane) and shorty.


Full:  A full wetsuit covers the whole body including the arms to the wrist and legs to the ankle.


Farmer John (Jane):  This model comes in two pieces.  One covers the legs to
the ankle and is sleeveless.  The second piece is a jacket that covers the arms and goes to mid-thigh.
Shorty:  A shorty is a one-piecer that has short sleeves and legs covered to past mid-thigh.  Obviously, the more of
the body that is covered the more protection there will be for cuts, scrapes, and stings.  The Farmer John gives more thermal protection to the torso when the jacket is used than a standard full wetsuit and a little more flexibility in shoulder movement.
Hoods can be very helpful in keeping warm, but not essential in warmer water.  Many divers prefer not to use a hood if it isn't necessary due to the constricted feeling around the head and the possible interference with the placement of the mask.  A hood can make a big difference, though, particularly toward the end of a dive.
Neoprene gloves are another optional accessory that becomes essential as the water gets colder.
Booties:  The standard booties are usually suitable to wear with your wetsuit.
Undergarments aren't generally considered necessary. There are rash guards and thermal undergarments available from several companies.  These are lightweight and provide an extra layer of thermal protection.
Price:  Wetsuit pricing is based on the thickness, sewing and construction techniques, and other features.  The range is from under $100 to around $500.  This is considerably less than the price of a drysuit.  The most important things to consider in your selection of a wetsuit should be comfort and warmth. In addition, how well does it fit?  Is it easy to put on and take off?  Does it seal well around the wrists, ankles, and neck?
For more information concerning thermal protection and cold water gear, please check these reviews:
Comments and Feedback
I hope you found this post on wetsuits interesting and useful. If you have any questions or ideas, please feel free to share them in the comments section.  If there is no comments section directly below, click here:>>comments<<