We may earn money or products from the companies mentioned in this post.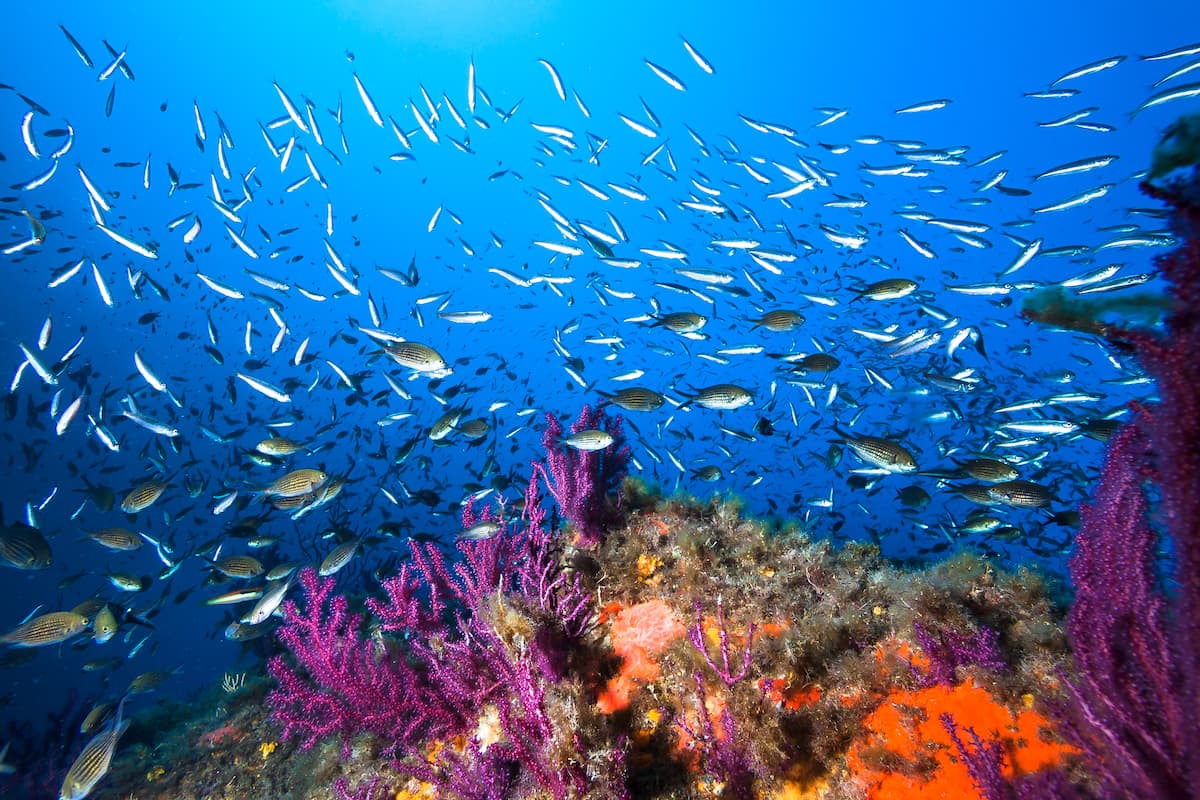 This is the one hundred and eighth in a series of reviews of the best dive resort locations around the world.  In this post, the focus is on Sardinia. In addition to this series on dive resort locations, the best worldwide liveaboard diving locations and services are reviewed in their own series.  To check them out, or others in this series, click on Liveaboards/Resorts on the menu at the top and choose a title from the list.
Have you ever been diving in Sardinia before?  If so, I'd love to know about your experience.  What dive shop or liveaboard did you use?  Which dive spots are the best and what are the conditions there regarding the visibility, current, water temperature, sealife attractions, etc.?  Please post your response in the comments section at the bottom and we'll all learn something we can use.
Scuba Diving Sardinia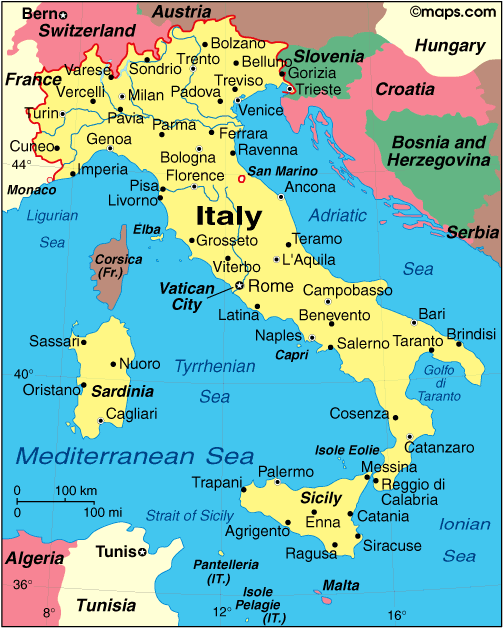 Background – The second largest island in the Mediterranean, Sardinia sits just south of Corsica, to the west of the Italian mainland, and north of Tunisia.  It is 250 km (156 miles) long and 100 km (62 miles) wide and has a varied terrain of mountains, woods, plains, rocky coasts, and sandy beaches.  With a population of 1.65 million, there is a lot of uninhabited territory.  Sardinia's colorful history dates back to Nuragic civilization in 1,500 BC.  Since then it has been fought over by the various regional powers and pirates over the centuries up through Fascist control in the 1940s.  In 1948 it finally attained its current status as an autonomous region of Italy.  Prior to the end of WWII, the exploitation of minerals was the primary driver of the economy.  After the war, it shifted from that to tourism which received a big boost in the 1960s when Aga Khan started the development of the Emerald Coast in the north.  Italian and several dialects of Sardinian are the primary languages.  In the cities, many can speak English but in more rural areas you will probably have better luck with French.
Undersea World – Sardinia is reputed to have the best diving in the Mediterranean, and for good reason.  There are caves and wrecks with significant penetration possibilities to satisfy technical divers and explorers of history and shallow reef dives suitable for beginners accessible from shore.  Most diving takes place on the east side with the west side exposed to westerly winds, though there are several excellent sites off the west coast.  Sardinian dive sites are numerous and varied.  Divers are graced with two marine protected areas (Archipelago of the Maddalena, and Marine Park of Lavezzi) with abundant marine life.  Around Sardinia are Punic/Roman ruins, World War II and more recent shipwrecks, and several maze-like caves.  The terrain has a nice mix of sandy sea beds, seagrass and rocky formations that host a nice variety of marine life often in crystal clear water.  Sponges, sea fans and red corals provide habitat to macro life like nudibranchs, seahorses, pipefish, crabs, squid, octopus, moray eels, scorpionfish, and slipper lobster.  Other highlights include bream, grouper, barracuda, tuna, stingrays, eagle rays, Mediterranean bamboo sharks, dolphins, and mola mola (ocean sunfish) from March to June.
Seasons and Conditions – Sardinia has typical Mediterranean weather with hot, dry summers, and cooler wet winters.  The average daily air temperature hits annual highs in August of 24°C (75°F) and daily average annual lows of 8.5°C (47°F) in January.  Water temperature hits its annual high in August at 25°C (77°F) and a low in February of 13.5°C (56°F).  There is often a thermocline at around 12 meters (40 feet) that can take the temperature down 5-10° C.  A lot of the marine life leaves the area in the winter season.  It is possible to dive all year, but the busiest time is during the summer months.  To avoid crowds it is advised to go in May, September, or October.  Keep in mind the season when planning your thermal gear.  At the coldest, a drysuit with hood and gloves is probably preferable. It is dry from June to September during the primary diving season.  Visibility ranges roughly from 10 to 40 meters (35 to 130 feet).  Current is usually mild except in the north where it can become strong on occasion.  Some of the sites are deep, particularly the wrecks, but there are sites suitable for all levels.  There are more than 70 dive shops around the island that provide a range of diving coursework, equipment rental, guiding, and boat cruises.
For information about cold water gear, please check out my review:
There are no major liveaboard yachts cruising Sardinia but there are some others to European sites: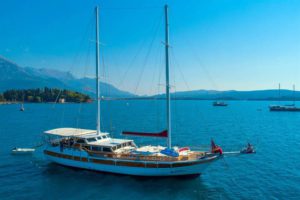 Sadri Usta, Montenegro Liveaboard Adventure Cruise – Check the Price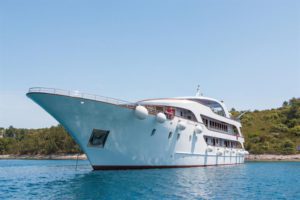 MV Futura, Croatia Liveaboard Adventure Cruise – Check the Price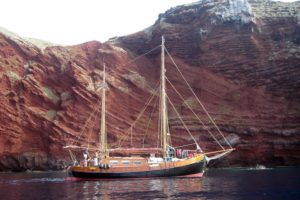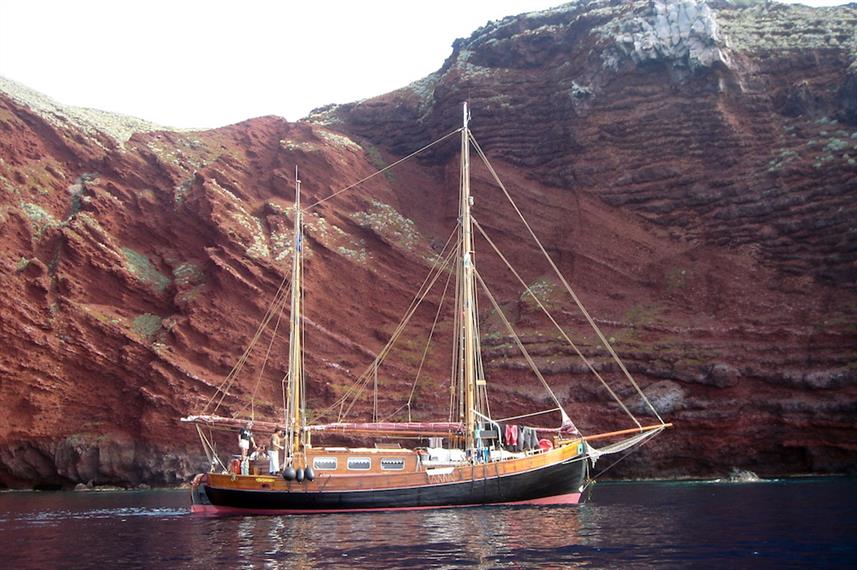 Norseman, Tuscan Archipelago Scuba Diving Liveaboard – Check the Price
For my reviews of other Mediterranean and Adriatic diving, please check out these posts: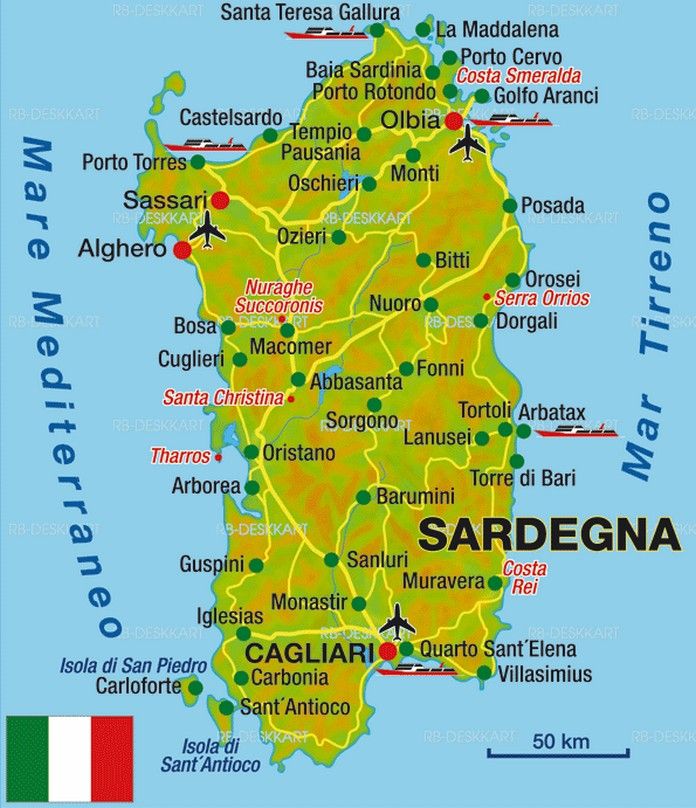 Selected Sardinia Dive Sites
Nereo's Cave, Alghero: 15-30 meters (50-100 feet), series of tunnels, arches, and chambers extending 350 meters (1150 feet) inward, several entrances at 15, 18, and 30 meters (50, 60, and 100 feet) with nutrient-rich water flowing through, some walls covered in red coral and yellow cup coral, conger eels, hermit crabs, coral shrimp, and slipper lobsters, suitable for all levels depending on the penetration and depth attempted
Maddalena National Park, Maddalena Archipelago: 70 meters (230 feet) maximum depth, over 30 dive sites including the Angelica shipwreck, great visibility, sandy bottom with colorful rocks, rich marine life even in shallow water, attractions include eels, grouper, octopus, lobster, dorado, barracuda, suitable for all levels depending on the depth
Lavezzi (Grouper City), near Corsica, 24-30 meters (80-100 feet), big rocks covered in yellow cluster anemones and red soft coral, many huge friendly grouper, sea bass, snappers, jacks, and schools of barracuda, suitable for experienced level divers
Punta Levante, Teulada (off the southern tip): 40 meters (130 feet) maximum depth, steep granite walls with rich marine life, highlights include stingrays and electric rays, suitable for experienced level divers
Isonzo, Gulf of Cagliari: 40-55 meters (130-180 feet), 80-meter (260-foot) Italian cargo ship sunk by a British submarine in 1943, lies on its port side, penetration possibilities, currents possible, suitable for experienced and technical divers
Entella, Gulf of Cagliari: 9-15 meters (30-50 feet), Italian freighter in a convoy with the Isonzo sunk with a torpedo by a British submarine in 1943, sits on a sandy bottom, sustained lots of damage, lots of marine life, good for photography and night dives, suitable for all levels
Dino, Teulada (off the southern tip):  25 meters (83 feet), an Italian cargo ship sunk in a storm in 1973, sitting upright at a tilt on a sandy bed, the interior is full of fish and marine life, sea turtles, suitable for all levels
Grotta Niedda, Paradise Coast (northwest coast): 30 meters (100 feet): a network of caves, canyons, and tunnels, rich marine life including several coral species, lobster, shrimps, octopus, suitable for all levels
Things to Do in Sardinia (aside from scuba diving)
A fantastic seaside and landscape with a rich history and culture are the attractions of Sardinia.  These are samples of the highlights:  Porto Ferro, Cagliari (The Capital), Nuraghi (ancient beehive stone building), Trenino Verde (little green train), Fort Village Resort, Castelsardo (a village), Cazu Marzu (food), Variety of Wildlife, Mines, Local Food & Drink, Museo Archeologico Di Olbia, Garibaldi's House on Caprera, Bike Touring, Bastione San Remy, Surfing/Kiteboarding, Tharros (Ancient Roman Streets), Parco Nazionale Archipelago Di La Maddalena, Su Gorroppu (Gorge), Porto Cervo (City of Glitz & Glamour).
The following video highlights more than 80 sites to see:
Sardinia Transportation, Hotels, Resorts, and Diving Services
Air – Airports near Cagliari, Olbia, and Alghero all handle traffic from Western Europe and domestic flights.
Ferries – Ports on Sardinia that have ferry services are located in Cagliari in the south, Porto Torres in the north, and Olbia, Golfo Aranci, and Arbatax in the east.  Service is available to Sicily, Corsica, and Barcelona.
Bus – There is a network of buses around the island between the main cities that are cheap and frequent.  Trips to smaller villages are less frequent.
Trains run from Alghero to Sassari and from there down to Cagliari on a regular schedule.  Buses are faster.  There are also tourist trains using steam locomotives during the cooler seasons in rural areas and through the mountains.
Car rental is available from several major agencies.  It is a convenient way to take in the scenery.  Traffic can be heavy during the late summer months and around tourist areas.
Bicycle rental is possible and popular in several areas.
Sailboats and Yachts – An extensive range of both are available, both bareboat and crewed, for charter.
For more complete details of tourist information, please go here:  Sardinia-Wikitravel
Hotels and Diving – There are many hundreds of hotel and lodging options around Sardinia starting at around $60 per night.  There are dozens of dive shops some of which are situated in or affiliated with lodging.  A range of services is available including equipment rental, diving certification classes, dive guides, and boat tours.  The website linked below has the details and can arrange the booking.  You can easily find the location on the map provided on this site.  Their rates are guaranteed to be the lowest and it is free to cancel or change dates.
Photography in Sardinia
With the beautiful reefs, a variety of fish, macro critters, historic wrecks, and scenic shoreside targets, as well, there are many excellent photo opportunities.  For information and reviews of dive cameras, click here:
A cushion for emergencies provides peace of mind when on vacation.  I recommend this diving insurance as they have worldwide coverage and provide scuba divers a quality insurance and medical assistance service.
Feedback and Comments
I hope you found this post on Sardinia scuba diving interesting and useful. If you have any questions or ideas, please feel free to share them in the comments section.  I'd love to know of any experience you have.  If there is no comments section directly below, click here:  >>comments<<