We may earn money or products from the companies mentioned in this post.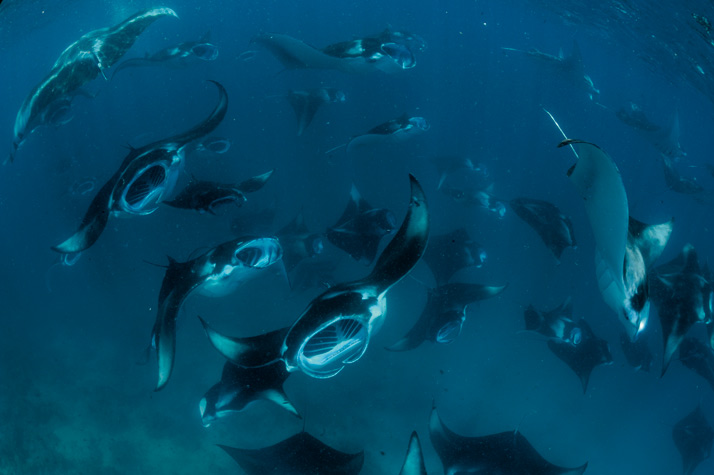 This is the eighty-third in a series of reviews of the best dive resort locations around the world.  In this post, the focus is Yap. In addition to this series on dive resort locations, the best worldwide liveaboard diving locations and services are reviewed in their own series.  To check them out, or others in this series, click on Liveaboards/Resorts on the menu at the top and choose a title from the list.
Have you ever been diving in Yap before?  If so, I'd love to know about your experience.  What dive shop or liveaboard did you use?  Which dive spots are the best and what are the conditions there regarding the visibility, current, water temperature, sealife attractions, etc.?  Please post your response in the comments section at the bottom and we'll all learn something we can use.
Yap Scuba Diving
Background –  Yap is part of the Caroline Islands and a member of the Federated States of Micronesia.  It consists of four contiguous islands separated by narrow channels of water and a number of outer islands, mostly atolls, to the east and south as far away as 800 kilometers (500 miles).  The four main islands are 100 square kilometers (38.7 square miles) in area and are surrounded by a common reef.  The topography consists of rolling hills with dense vegetative cover and mangrove swamps lining most of the shoreline.  Some beaches can be found on the north sides of the islands.  The population of fewer than 12,000 lives in Colonia, the capital, and many smaller villages around the islands.  The first European sighting of Yap came in 1528 by Alvara de Saavedra and before too many years had passed it became a Spanish colony.  After the Spanish American war, it was passed to the Germans and then to the Japanese in 1914.  They controlled it until the end of WWII.  The U.S. then replaced them and held it in trusteeship until 1986 when it became a part of the Federated States of Micronesia.  Yap is known for its seven-tiered cast system, stone money as large as 4 meters (13 feet) in diameter and for hanging onto its culture more than the other Micronesian states.  Today the economy is fueled by a small tourism industry which as recently as 2010 only involved 4,000 tourists per year.  For better or worse, the China Exhibition and Travel Group have announced plans to build a 4,000 unit resort hotel.  The Yapanese have their own languages from the Oceanic group, but English is used as the common language.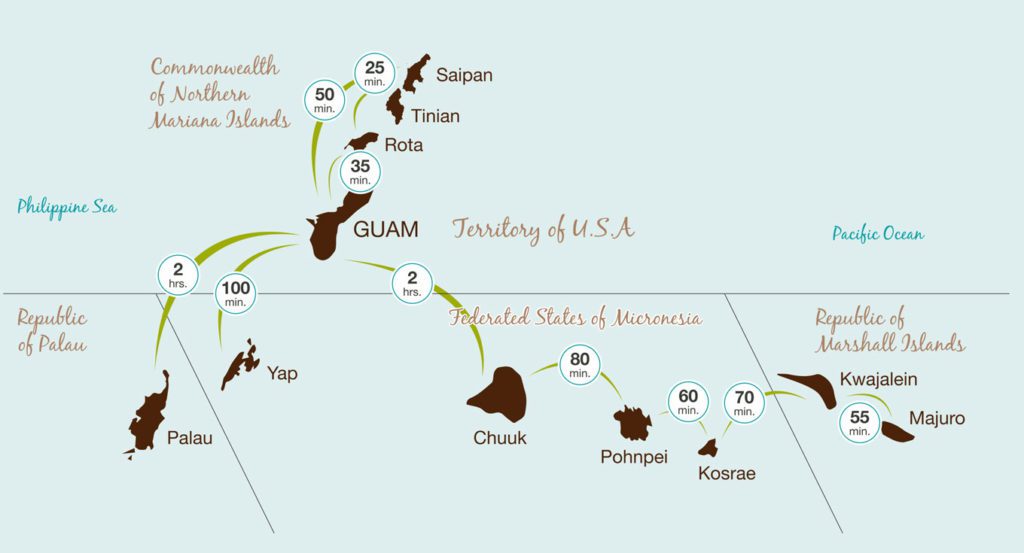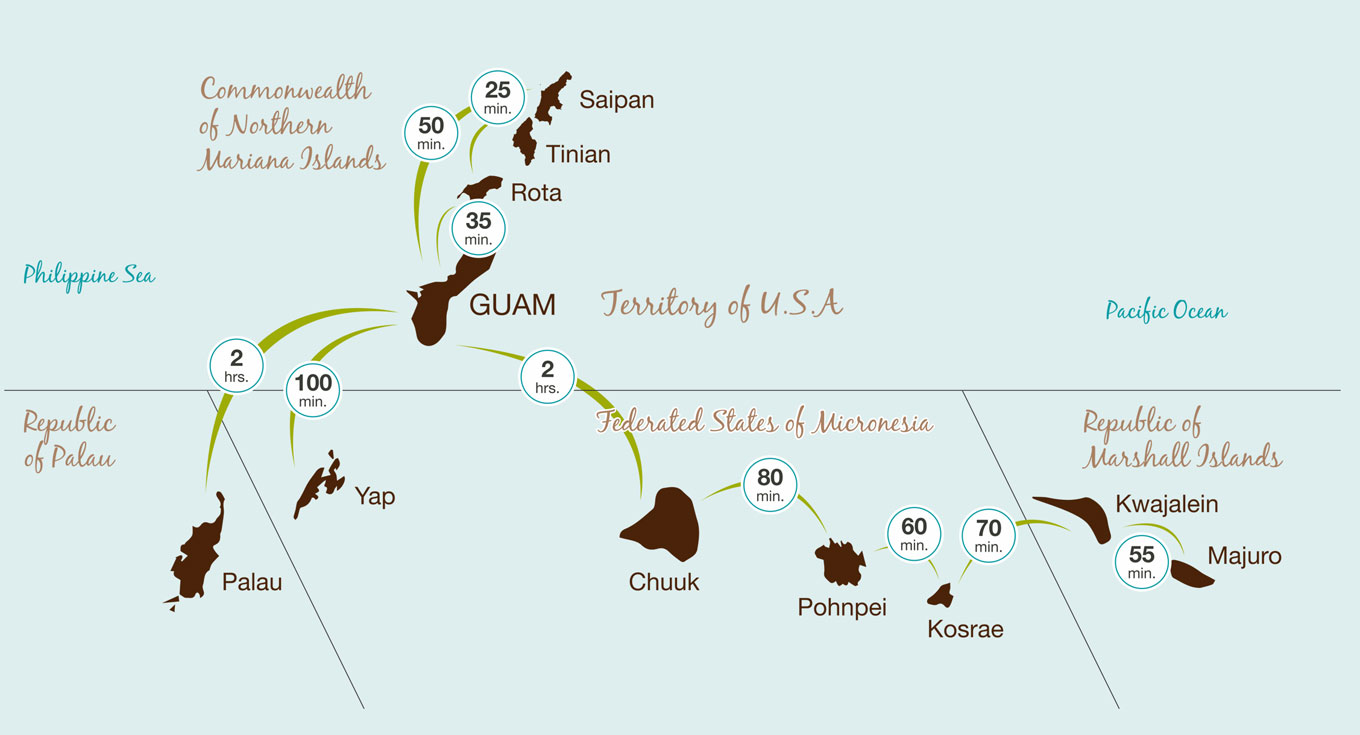 Undersea World –  Yap has developed the reputation of the best place to go to see manta rays in great numbers.  The mating season is from December to April, but there is a large population that is resident and appear frequently at cleaning stations and in water as shallow as 10 meters (35 feet).  The mantas are far from all Yap has to offer.  There is 160 kilometers (100 miles) of barrier reef around Yap and a great variety in undersea terrain including inner and outer channels, Colonia Harbor and lagoon areas, gentle slopes, steep walls, caverns and shallow coral gardens suitable for beginners and snorkeling.  Sharks are almost as prevalent as mantas with blacktip, whitetip and grey reef sharks appearing in numbers.  There are schools of 50 or more bumphead parrotfish, schooling barracuda, tuna and amberjacks,  and turtles.  A macro highlight is the mandarin fish to go along with a nice list of other critters and fish that includes tubeworms, nudibranchs, moray eels, sergeant majors, anemones, crinoids, sea goldies, tangs, trunkfish, trumpetfish, crocodile fish, schools of fusiliers, goatfish, Moorish idols, butterflyfish, octopus, cuttlefish, squid, batfish, big snappers and sweetlips.  These live on a reef rich in hard and soft coral, sponges, sea whips, gorgonians, and other encrusting invertebrates.
Seasons and Conditions – The air and water are both very nice and warm all year.  Air temperature average daily highs are from 30-31°C (86-88°F).   Water temperature runs from 28-30°C (82-86°F) requiring minimal to no thermal insulation.  A 3mm full or shorty or Lycra suit for skin protection is probably all you will need.  Rain is significantly greater between May and December with the chance of a tropical storm or typhoon greatest from August through November.  It is possible to lose a few days of diving and have some difficulty flying in and out when there is a storm. It rains a fair bit even in the dry season when there is some rainfall on 13 days a month. Visibility can be affected by tidal flows that can move mud around from the mangroves and cloud the water leaving visibility as low as 6 meters (20 feet).  Often though, it is as good as 30 meters (100 feet).  Many sites only have mild to moderate current with a few occasionally having a strong drift.  Waves and surface chop is not very significant except during storms.  There are 30 or more dive sites with diving suitable for all levels.  At last count there are 5 dive operations prepared to provide a full range of diving coursework, equipment rental, guiding and boat cruises.
There is not a liveaboard that directly cruises the Yap dive sites, but there are boats that go to Palau and Chuuk (Truk).  Here are my reviews and links to those liveaboards: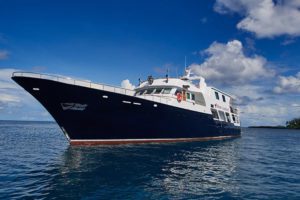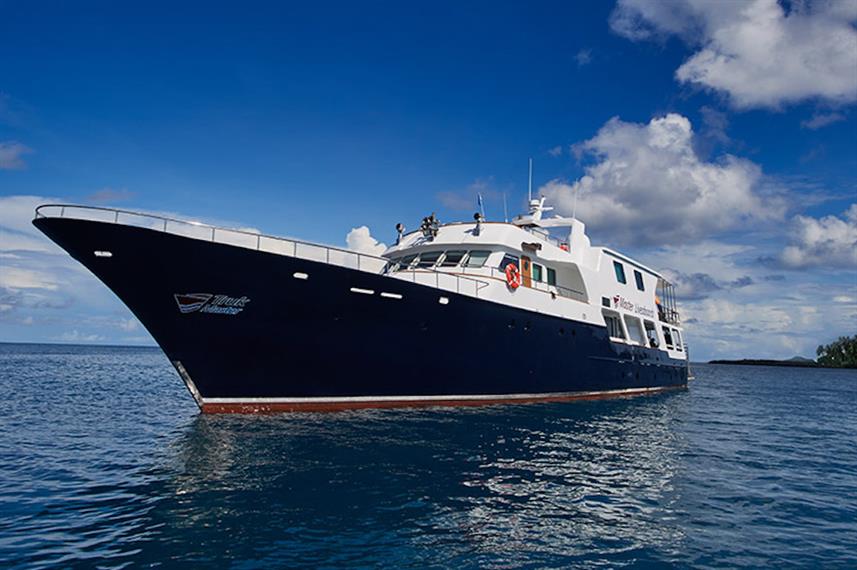 Truk Master, Truk Lagoon Liveaboard – Check the Price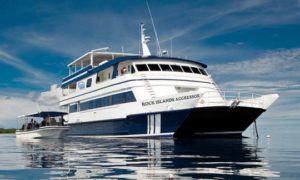 Rock Islands Aggressor, Palau Liveaboard – Check the Price
Here are my reviews of other Pacific island liveaboards and resort diving: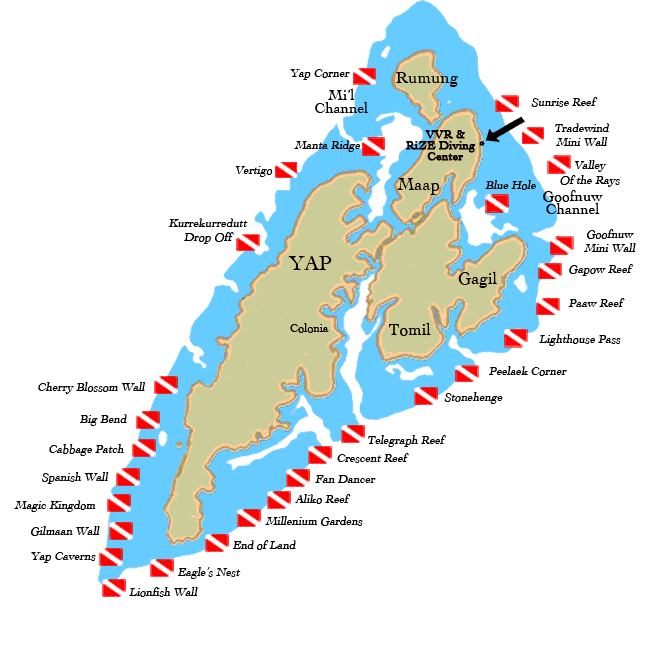 Selected Yap Dive Sites
Manta Ridge: 10 meters (35 feet), hard coral with anemones and some soft coral, variety of reef tropicals including cleaner wrasse, up to 30 mantas from 2-4 meters (6-13 feet) in width, schooling jacks, mahi mahi, big black snappers, parrotfish, moray eels, whitetip and grey reef sharks, dolphins possible, mild to strong current, all levels
Vertigo: 10-20 meters (35-68 feet), a steep wall with a plateau at 15 meters (50 feet), reef tropicals, Napoleon wrasse, moray eels, snappers, grouper, blacktip and grey reef sharks in large numbers, little current, all levels
Cabbage Patch: 5-30 meters (16-100 feet), wall to 24 meters (80 feet) and gentle slope from there, large crevices with lots of leather coral, large coral heads at 15 meters (50 feet), tubeworms, lots of reef tropicals in the shallows, deeper are bumphead parrotfish, single sharks, barracuda, turtles, mild to moderate current, drifting to the south, all levels
Yap Caverns: 5-35 meters (16-120 feet), rich corals in an amphitheater-like setting with tunnels and swim-throughs, 12 meter (40 foot coral pinnacles), porcelain crabs, dragonettes, moyers, nudibranchs, scorpion fish, leaf fish, flame angels, cleaner and ghost shrimp, ghost and ornate pipefish, lionfish, bumphead parrotfish, stingrays, loads of whitetip reef sharks, grey reef sharks, big pelagics like tuna and amberjacks, little to no current, experienced level
End of Land: 18-40 meters (60-130 feet), gentle slope with coral heads and crevices to a steep wall from 18 meters (60 feet) to the bottom, encrusted with soft corals and lots of featherstars, stingrays and whitetip reef sharks on the bottom, turtles along the wall, mild to moderate current, experienced level
Crescent Reef: 13-27 meters (45-90 feet), drop-offs, walls, striped and black snappers, fusiliers, bumphead parrotfish, big grouper, Napoleon wrasse, large school of blackbar barracudas,  shoals of scalloped hammerheads are not unusual, drift dive with mild to moderate current, in or out based on the tide, experienced level
Peelack Channel: 12-38 meters (40-120 feet), lots of hard and soft coral, lobster, octopus, cuttlefish, schooling reef fish, sharks, turtles, eagle and manta rays, stingrays, leopard sharks, mild to moderate current, good drift dive into the channel on the flood tide, experienced level
Valley of the Rays: 15-21 meters (50-70 feet), usual entry from the moorings on the south side, sandy bottom from the channel with coral heads and outcrops, lettuce, staghorn and table corals on the edge of the channel, octopus, cleaner wrasse, reef tropicals, pufferfish, whitetip reef sharks, mantas coming for a cleaning, mild to moderate current, all levels
Yap Photos
With the interesting undersea terrain, walls, beautiful hard and soft corals, variety of fish, moray eels, sharks, manta rays and dolphins, scenic shoreline, and historical and cultural sites as well, there are many excellent photo opportunities.  For information and reviews of dive cameras, click here:
Transportation – Yap International Airport is only accessed by United Airlines through Guam.  There are no domestic or other international flights from Yap.  The hotels usually provide free airport transfers.  Taxi service is available from several private companies.  Taxis are usually unmarked and not easy to identify, so calling, rather than flagging them down, is more fruitful.  Colonia has a public bus system often used by government workers and students that runs in mornings and evenings between outer villages and Colonia which is free to use for tourists.  Car rental is also possible at reasonable rates.  Ask at your hotel or in Colonia.  A government ferry or chartered boat can take you to the Outer Islands.
Lodging and Dive Shops – There are only a few hotels and dive shops on Yap.  The Yap Pacific Dive Resort comes highly recommended for the accommodations and the in-house dive operation.  They offer full services including equipment rental, dive courses, guiding and boat dive cruises.  The website linked below has the details and can arrange a booking.  You can easily find the location on the map provided on this site.  Their rates are guaranteed to be the lowest and it is free to cancel or change dates.
Things to Do in Yap (aside from scuba diving)
Most of the activities on this small island are related to the outdoors, culture and history and water sports.  Many of the beaches are privately owned, so be sure to get permission to enter.  A list of places to visit and activities includes the following:  snorkeling, surfing, riding an outrigger canoe, kayaking, deep sea fishing, biking, hiking the Tamilyog Trail, history and cultural tours, Yap Museum in Colonia, traditional dance shows, Yapanese arts and handicrafts, stone money, Protestant Church, Colonia Bridge, Sunset Park, crashed Japanese Zeros, Ethnic Art Institute of Micronesia, Bechyal Cultural Center, birding.  Your hotel will be a good source of information related to these and other sites and activities.
A cushion for emergencies provides peace of mind when on vacation.  I recommend this diving insurance as they have worldwide coverage and provide scuba divers a quality insurance and medical assistance service.
Feedback and Comments
I hope you found this post on Yap scuba diving interesting and useful. If you have any questions or ideas, please feel free to share them in the comments section.  I'd love to know of any experience you have diving in Yap.  If there is no comments section directly below, click here:    >>comments<<