We may earn money or products from the companies mentioned in this post.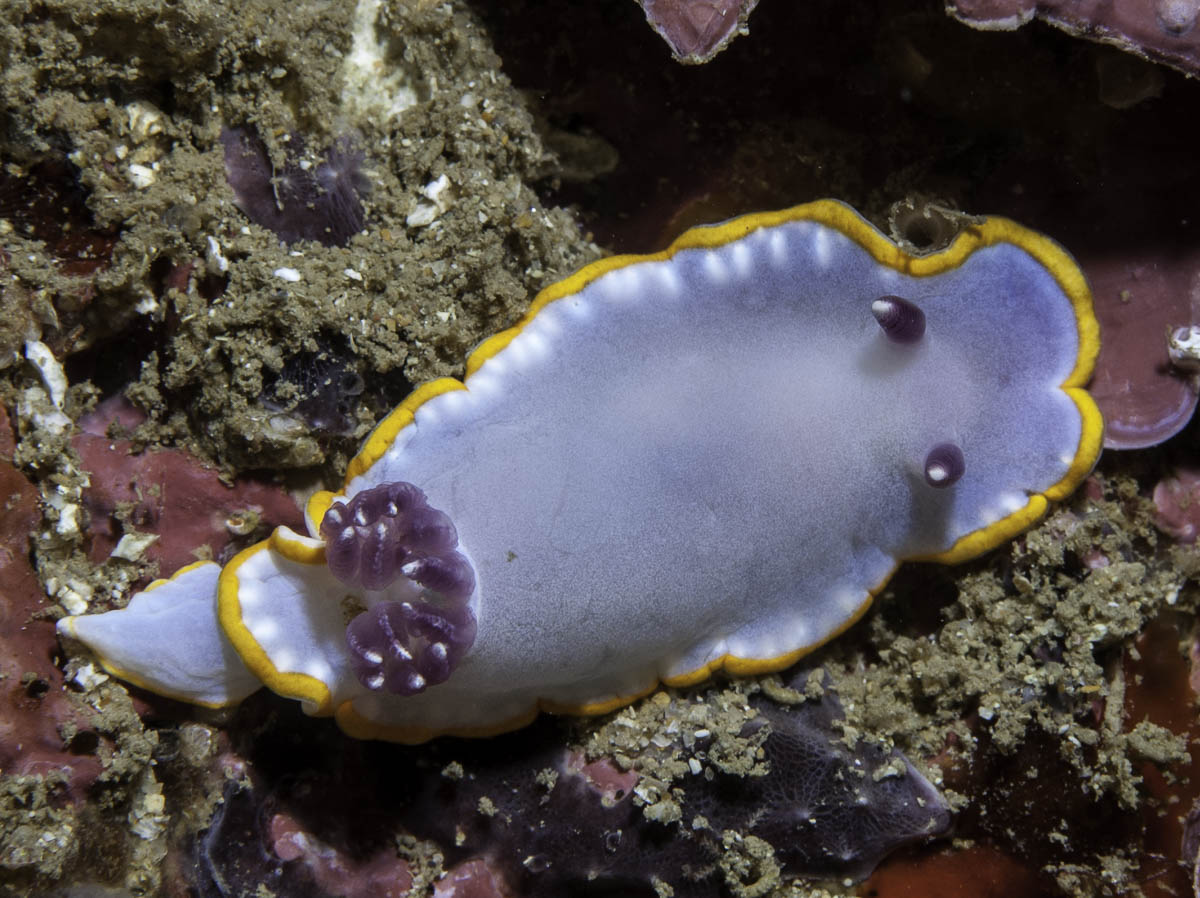 This is the one hundred and fourth in a series of reviews of the best dive resort locations around the world.  In this post, the focus is on Portugal. In addition to this series on dive resort locations, the best worldwide liveaboard diving locations and services are reviewed in their own series.  To check them out, or others in this series, click on Liveaboards/Resorts on the menu at the top and choose a title from the list.
Have you ever been diving in Portugal before?  If so, I'd love to know about your experience.  What dive shop or liveaboard did you use?  Which dive spots are the best and what are the conditions there regarding the visibility, current, water temperature, sealife attractions, etc.?  Please post your response in the comments section at the bottom and we'll all learn something we can use.
Scuba Diving Portugal
Background – With a population of around 10.5 million Portugal is the westernmost continental European nation and includes the Archipelagos of the Azores and Madeira to the west.  The north is mountainous toward the interior with several plateaus split by river valleys while the south can be characterized by rolling plains.  More of a Mediterranean climate is in the south while the northern coastline has been described as a bit cooler mixed Atlantic climate.  Considering the long history of inhabitation there is rich biodiversity that has been expanding in recent decades.  Mainland Portugal has a coastline 832 kilometers (520 miles) long.  This country with its strong seafaring history has an economy with fishing, mining, and wine production as primary sectors, but it is diversified, moving away from light industrial production for the local market into the high-tech and private investment sectors.  Of interest to us is how relatively laid back the tourism is when compared to nearby countries.  In diving areas, there are usually people who can speak English.  If you find someone who doesn't, never fear, Portuguese people have the reputation of cheerfully sorting out any communication difficulties as well as possible.
Undersea World – Portugal is situated on the Atlantic with fairly cool water most of the year and a remarkably rich, diverse, and colorful coral reef.  There is a nice variety of terrain including rock formations, walls, caves, and swim-throughs on a sandy or rocky bottom.  The reef of coral, sponges, and gorgonians is adorned with lots of fish and macro critters like octopus, seahorses, pipefish, starfish, lobster, crabs, nudibranchs, shrimp, scorpionfish, cuttlefish, sea bream, snapper, wrasses, flounder, amberjacks, dolphins, turtles, seals, whales, and many others.
On continental Portugal, the dive areas can be divided into 4 areas: the North, the Berlengas Archipelago, Sesimbra, and Algarve.  In addition, there are the Azores and the Madeira Archipelago some distance away.
The North – Around Porto, there are many interesting wrecks of all sizes from fishing boats to an oil tanker.  Some are close to shore and shallow and others as deep as 70 meters (230 feet). In addition, there are some nice reef dives with lots of fish and invertebrates that are easily accessible.
The Berlengas Archipelago is the site of the oldest natural preserve in the world and is made up of Berlenga Island and the surrounding reef of Farilhoes-Forcadas and Estelas just off the surfing town of Peniche.  There is outstanding marine life including big schools of sea bream and occasional mola mola, as well as some intriguing wrecks like the Furado Grande.
Sesimbra is a small town on the coast not far from Lisbon.  It is the home of Arrábida National Park, Cabo Espichel, and the Luiz Saldanha Marine Park with a variety of dive sites and a rich selection of marine life on an interesting topography of crevices, holes, and plateaus.
The Algarve Coastline on the southern end of Portugal is home to many sites with a beautiful reef, lots of marine life, and many wrecks including one from WWI and 4 scuttled Portuguese naval vessels sunk to become artificial reefs.  There are some nice walls and many reefs shallower than 18 meters perfect for inexperienced divers.
There is excellent diving on the Azores and Madeira.  For my reviews of those locations, please check these:
Seasons and Conditions – The diving on continental Portugal is primarily a summer sport, though it is possible the rest of the year.
Temperatures vary some from north to south.  On average air temperature in the warmest month of August is 22°C (72°F) and 11°C (52°F) in the coolest month of January.
With some variance from north to south, the water temperature stays in a range of 15 to 23°C (59 to 73°F).  During the summer months, it usually stays above 19°C (66°F).  There will be times when a 5-7mm wetsuit will do.  At the coldest, a drysuit with hood and gloves would be the way to go.
The dry season is from May through September.
Currents are usually fairly mild on the continental Portugal sites. There are locations where current can get strong on occasion, however.
Visibility is normally in a range of 3-15 meters (10-50 feet) but can at times reach 30 meters (100 feet).
There are sites suitable for all levels of diver.  More than 75 dive shops are in operation along the coast that can offer a full range of diving coursework, equipment rental, guiding, and boat cruises.
For information about cold water gear, please check out my review:
There are no major liveaboard yachts cruising Portugal but there are several to some other European sites: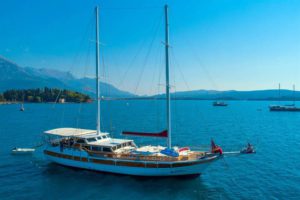 Sadri Usta – Montenegro Liveaboard Adventure Cruise – Check the Price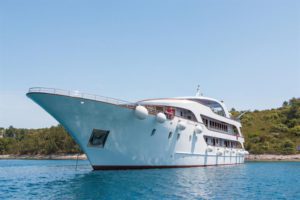 MV Futura – Croatia Liveaboard Adventure Cruise – Check the Price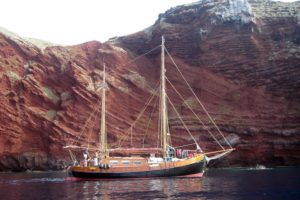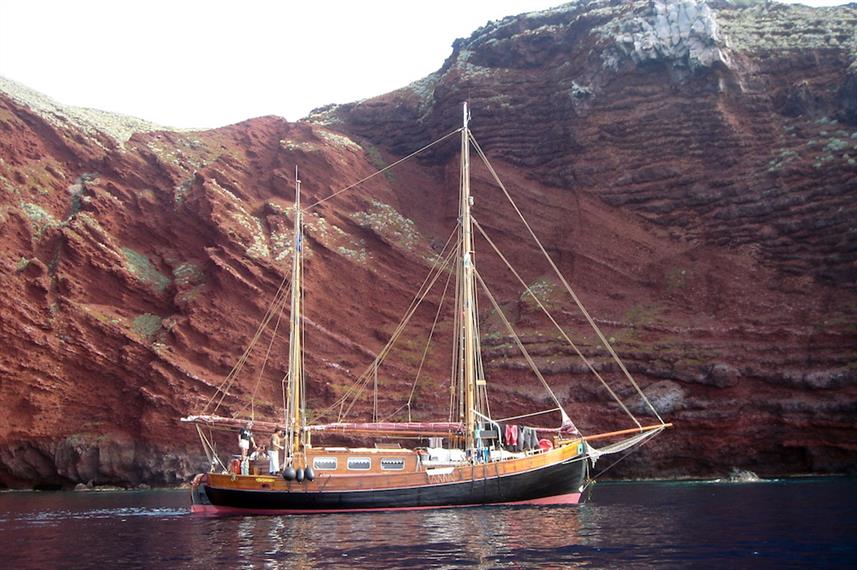 Norseman, Tuscan Archipelago Scuba Diving Liveaboard – Check the Price
For my reviews of other relatively nearby Mediterranean and Adriatic diving, please check out these posts:
Here are my reviews of other nearby Atlantic scuba diving areas:

Selected Portugal Dive Sites
U1277: 30 meters (100 feet), near Leixões, German U-boat scuttled in 1945 on a sandy bottom, lots of invertebrate life, crabs, lobster, conger eels, octopus, lots of schooling fish, experienced level
Bezerros: 15 meters (50 feet), near Mindelo, rocky topography with gorgonians, anemones, and many fish species, all levels
Jakob Maersk: 15 meters (50 feet), shore dive near Leixões, oil tanker carrying 90,000 tons of oil sunk after several explosions in 1975 after a navigation error, 12th largest oil spill ever, on a sandy bottom, all levels
Kassamba: 70 meters (235 feet), northwest of Leixões, Angolan cargo ship going from Spain to Angola that sunk in bad weather in 1985, sandy bottom, technical level
Vila do Porto: 12 meters (40 feet), near Leixões, Portuguese motor vessel sunk in a storm in 1955, pretty broken up, well encrusted with lots of marine life, all levels
Burgau: 10 meters (35 feet), near Lagos, 30-meter (100-foot) barge sunk in the 1980s, sand bottom, penetration opportunities, lots of marine life including cuttlefish and octopus, all levels
Carrapateira: 15 meters (50 feet), on the west coast of Algarve, rocky formations with walls, canyons, overhangs, and caves, rich marine life including conger eels, rays, and many others, all levels
Ilhas do Martinhal: 20 meters (68 feet), near Sagres, shore or boat access, rocky formations, with walls, caves, and caverns, rich marine life with starfish, damselfish, sea bream, and many others, all levels
Caldeirinha d Molhe do Farol: 10 meters (35 feet), near Faro, shore entry, Spanish steamship wreck on a sandy bottom, lots of marine life including nudibranchs, octopus, cuttlefish, crabs, sargos, conger eels, all levels
Pedra da Torre: 15 meters (50 feet), near Lagoa, shore entry, rich marine life with gorgonians, eels, cuttlefish, crabs, nudibranchs, all levels
Ponta dos Caminhos: 20 meters (68 feet), near Sagres, shore entry, walls, caves, and canyons with a rocky bottom, lobster, sargos, eels, some shipwreck debris, all levels
Torvore (Vapor das 19): 30 meters (100 feet), Norwegian steamship sunk in an attack by a German U-boat in 1917, well encrusted and rich with marine life including conger eels, experienced level
Two Anchors: near Albufeira, 24 meters (80 feet), two large anchors in a setting of rock formations and a wall, rich marine life with crabs, eels, and octopus, experienced level
Valados: near Loule, 24 meters (80 feet), rocky formations with walls, caves, and overhangs, rich marine life, experienced level
Portugal Things to Do (aside from scuba diving)
A country so rich in history and culture offers many sights and activities for a tourist.  Here is a short list to whet your appetite:  Hidden Cave Beaches in Algarve, Porto Calem Winery, 100-foot Surf at Nazare, Jeronimos Monastery, Lisbon Aquarium, Porto wine tasting tour, Livraria Bertrand in Lisbon, Cabo De Sao Vicente Lighthouse, Furnas Lake Canoeing, Serra Da Estrek Adventure Area, Penada-Geres National Park, Lisbon Nightlife, Eat Tarts (a Portuguese Specialty).
This video gives a nice view of the scenery and some options for a visitor.
Portugal Hotels, Resorts, Transportation, and Diving Services
Air – Lisbon Portela Airport (LIS) is the main hub for the country with a number of connections to America and Africa and many to other European countries.  Porto Francisco Sa Carneiro Airport (OPO) connects with some locations in America and Africa and a similar list of European countries.  Airport (FAO) in Algarve has flights between a number of European cities with more flights during the summer tourist season.  For more Portugues flight information, please check this website:  Portuguese Airport Authority
Train & Bus – Most larger Portuguese cities connect to cities in Spain.  There is also a substantial network of buses and trains around the country.
Taxi – National metered coverage is available.
Metro – Lisbon and Porto have metro systems with light rail and subway.  Lisbon frequently has bad road traffic.
Boat – Portugal has many seaports that handle merchant and cruise traffic.
Car Rental is available.  The quality of roads and highways is pretty good.  The quality of other drivers is questionable.  Traffic moves on the right-hand side of the road
For more complete details of tourist information, please go here:  Portugal – Wikivoyage
Hotels and Diving – There are thousands of hotel and lodging options of all levels around the country starting at $11 per night.  At last count, more than 75 dive shops are located in locations near the top dive sites.  A few of them are located in or affiliated with hotels and offer a range of services including equipment rental, diving certification classes, dive guides, and boat tours.  The website linked below has the details and can arrange the booking.  You can easily find the location on the map provided on this site.  Their rates are guaranteed to be the lowest and it is free to cancel or change dates.
Portugal Photos
With the coral reefs, a variety of reef fish, wrecks, and macro critters, and scenic shoreside targets, as well, there are many excellent photo opportunities.  For information and reviews of dive cameras, click here:
A cushion for emergencies provides peace of mind when on vacation.  I recommend this diving insurance as they have worldwide coverage and provide scuba divers a quality insurance and medical assistance service.
Feedback and Comments
I hope you found this post on Portugal scuba diving interesting and useful. If you have any questions or ideas, please feel free to share them in the comments section.  I'd love to know of any experience you have diving in Portugal.  If there is no comments section directly below, click here:  >>comments<<