We may earn money or products from the companies mentioned in this post.

Leafy Seadragon – Adelaide, South Australia (Photo Courtesy of TripAdvisor)
This is the one hundred and fifty-second in a series of reviews of the best dive resort locations around the world.  In this post, the focus is on Adelaide, Australia.  In addition to this series on dive resort locations, the best worldwide liveaboard diving locations and services are reviewed in their own series.  To check them out, or others in this series, click on Liveaboards/Resorts on the menu at the top and choose a title from the list.
Have you been diving in Adelaide before?  If so, I'd love to know about your experience.  What dive shop or liveaboard did you use?  Which dive spots are the best and what are the conditions there regarding the visibility, current, water temperature, sealife attractions, etc.?  Please post your response in the comments section at the bottom and we'll all learn something we can use.
Scuba Diving Adelaide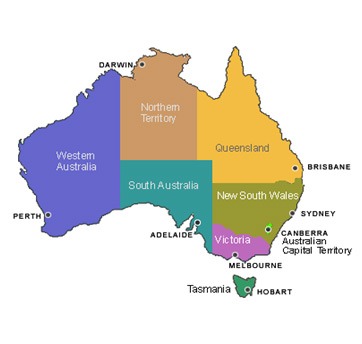 Background – Situated on the shoreline of the Gulf of St. Vincent to the west, just west of the Mt. Lofty Ranges, Adelaide is the capital of the state of South Australia. When South Australia was founded as a British colony in 1836 the indigenous Kauna people in the Adelaide area numbered 300.  Unlike many of the other cities in Australia, the original western settlers weren't prisoners, rather they were looking for religious tolerance.  Today with a population of 1.3 million out of 1.677 million in the whole state, Adelaide is the fifth largest Australian city.  Known for being centrally located among wine growing regions, there is a diversified economy with health care and social assistance the largest employment sectors and manufacturing and the defense industry following.  Like other major Australian cities, there is a vibrant cosmopolitan culture with 32% of the citizens born overseas.  For more cultural, historical, and demographic information, please go to Wikipedia-Adelaide.
Undersea World – With cool to mild winters and hot dry summers Adelaide has hundreds of places to dive in St. Vincent Bay and around Kangaroo Island.  The uncrowded dive sites are set on diverse reefs on which 80% of the marine life is endemic.  Marine highlights include sea lions, southern right whales, bottlenose dolphins, leafy seadragons, little penguins, and giant cuttlefish.  There are 20 divable jetties that will delight macro photographers and over 800 shipwrecks many of which are shallow with conditions suitable for all levels of diving skill, and others that will satisfy even advanced and technical divers.  The jetties and wrecks along with offshore sites like the Troubridge Shoals, Maritime Heritage Trails, and numerous protected areas, have a diversity of corals, sponges, tunicates, and other encrusting invertebrates on a varied rocky undersea terrain with numerous species of kelp and plantlife.  Other marine life to look for are nudibranchs, starfish, hermit crabs, crayfish, strongfish, old wives, bullseyes, goatfish, leatherjackets, ornate cowfish, boarfish, bream, porcupine puffers, flatheads, triggerfish, guitarfish, stingrays, cownose rays, and wobbegongs.  Although the water is much cooler in winter, the diving is still great with the benefit of improved visibility during that season.
Seasons and Conditions – Diving is possible all year in Adelaide.
Air temperature average daily highs reach 28°C (82°F) in January and dip to 14°C (57°F) in July.
Adelaide has a rainier season from May through October when it rains 13-16 days a month for totals of 50-70mm (2-2.75 inches) per month.
The water temperature reaches highs of 18-20°C (64-68°F) from December through March with the lows in August and September of 15°C (59°F).  During the warmest times, at least a 7mm wetsuit is needed.  When the water is at its coolest, many will use a 7mm wetsuit or a drysuit with hood and gloves.
Currents are often mild but moderate to strong drift is possible on some sites.
Visibility generally ranges from 5-20 meters (16-68 feet).  Under some conditions, it can be worse.
There are sites suitable for all levels of diver from beginner to advanced levels.  A number of dive shops are in operation that can provide a full range of diving coursework, equipment rental, guiding, and boat cruises.
For information about cold water gear, please check out my review:
There are no major liveaboard yachts cruising the Adelaide area but there are some to other areas in Australia including the Great Barrier Reef, Rowley Shoals, Neptune Island, and Ningaloo Reef.  Here are my reviews on Australian diving and some of the liveaboard yachts diving Australian sites: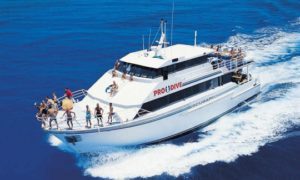 MV Scubapro I, Great Barrier Reef Liveaboard – Check the Price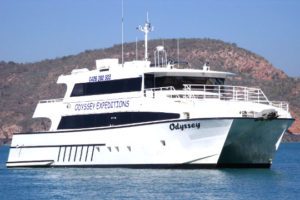 MV Odyssey, Rowley Shoals Liveaboard Diving – Check the Price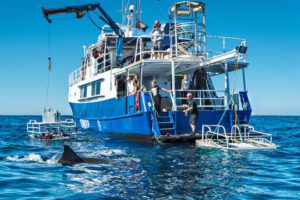 Princess II, Neptune Island Shark Cage Diving Liveaboard – Check the Price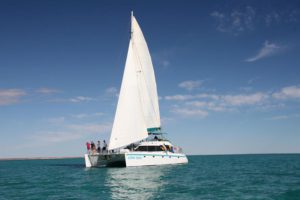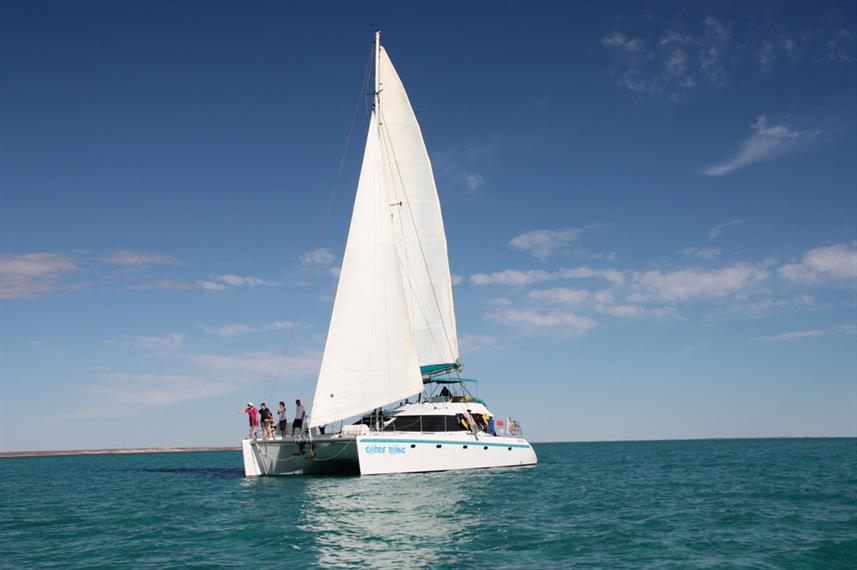 Shore Thing, Ningaloo Reef Liveaboard – Check the Price
Selected Adelaide Dive Sites
Rapid Bay Jetty: 6-10 meters (20-33 feet), Fleurieu Peninsula site 1.5 hours south of Adelaide, 2 jetties, one new one with land access and an old wooden one easily reachable from the new one 20 meters (68 feet) away, well developed reef in and around the piles and surrounding rubble, rich marine life with sponges, soft corals, kelp, and other plants, tunicates, sea stars, nudibranchs, leafy and weedy seadragons mimicking the plants, scad, pygmy leatherjackets, resident black rays, and dolphins cruising the bay, suitable for all levels of diver, check out the video at the top
Edinburgh Jetty: 6-10 meters (20-33 feet), Yorke Peninsula site 3 hours west of Adelaide, easy access with ladders and platforms, well encrusted with corals, sponges, bryozoans, and tunicates, seagrass meadows, other marine life includes eels, spider crabs, shrimp, dumpling squid, pyjama squid, scallops, tubeworms, octopus, blue-ringed octopus, leafy seadragons, seahorses, cuttlefish, frogfish, catsharks, Port Jackson sharks, and lots of schooling fish like bullseyes, yellowtail, and mullet, suitable for all levels of diver
Port Hughes Jetty: 6-10 meters (20-33 feet), Yorke Peninsula site, 1.5 hours northwest of Adelaide, easy stairway to the water, popular macro photography site, piles well encrusted in sponges, and hard and soft corals, schools of old wives and mackerel, rich macro life includes seahorses, dumpling squid, pygmy cuttlefish, frogfish, nudibranchs, shrimps, crabs, and many others, suitable for all levels of diver
Devil's Elbow: 8-10 meters (25-33 feet), 15 minutes by boat from Glenelg in the metro area, 2 shelves attaching at a 90 degree angle like an elbow, to the south are walls with rocky bommies below providing good habitat for macro critters like nudibranchs, good soft and hard coral growth, other highlights are blue devils, cuttlefish, bullseyes, wrasses, moonlighter and zebra perch, hula fish, silver drummers, old wives, and Hutchinson's boarfish, suitable for all levels of diver, check out the video above
Aldinga Drop Off: 5-21 meters (16-70 feet), Fleurieu Peninsula site, 1 hour south of Glenelg, 2 kilometers (1.25 miles) offshore in the Aldinga Beach Aquatic Reserve, drop off with overhangs, caverns, and crevices, reef of gorgonians, soft corals, bryozoans, tunicates, and zoanthids, highlights are sea stars, nudibranchs, blue devils, cuttlefish, perch and boarfish, large schools of resident drummers, sweep, kingfish, and old wives, also groupers, bullseyes, and harlequin fish, at the base look for rays and wobbegongs in the sand, from November to March big schools of snapper are running that are followed by white pointer sharks which may be aggressive, nearby is the Aldinga Pinnacles site where the pinnacles come within a couple of meters of the surface depending on the tide, suitable for experienced level divers
Glenelg Dredge:  15-21 meters (50-70 feet), 20 minutes by boat from Glenelg in the metro area, 42-meter (138-foot) Dutch self-propelled cutter suction dredge scuttled in 1983 to become an artificial reef, lies upright largely intact, many penetration possibilities, rich encrusting corals, sponges, and plant life, many species of fish like brown spotted and long-snouted boarfish, leatherjackets, dusky morwong, bullseyes, old wives, long-finned pike, blue devils, rock ling, cuttlefish, carpet sharks, and not often spotted saw sharks, 30 meters (100 feet) away is a hopper barge, the Glenelg Barge scuttled in 1984, that can be visited on the same dive, suitable for experienced level divers, check out the video below
HMAS Hobart: 15-30 meters (50-100 feet), Fleurieu Peninsula site, 4 kilometers (2.5 miles off Rapid Bay), 1 hour south of Adelaide, 133-meter (436-foot) guided missile destroyer that saw 3 tours of duty in Vietnam in 1968, scuttled in 2002 to become an artificial reef, lying upright largely intact, lots of penetration possibilities, many original fittings, toilets, tables, sinks, etc. are still in place, well encrusted with corals, sponges, and other invertebrates, outside look for schools of snapper, whiting, boarfish, and bearded cod, inside and out there are crabs, blennies, bullseyes, and leatherjackets, considered a great wreck for training and multilevel dives, suitable for advanced level and technical divers, check out the video below
Things to Do in Adelaide (aside from scuba diving)
Adelaide is an interesting city with fascinating historical and cultural sites to go along with beautiful natural scenery and wildlife.  Here are some of the sights and activities to consider:  Rundle Mall, River Torrens, Adelaide Central Market, Adelaide Botanic Garden, Cobbler Creek Recreation Park, Glenelg (seaside resort), Himeji Garden, Cobler Creek Recreation Park, National Wine Centre, The Jam Factory, Carrick Hill, National Railway Museum, River Walk, Heritage Walking Tour, Cleland Conservation Park, Street Art Walking Trail, North Terrace Cultural Precinct, Adelaide Oval, Adelaide Zoo, Chinatown, Tandanya National Aboriginal Cultural Institute, Art Gallery of South Australia, Adelaide Museum.
This video is a nice introduction and overview of what Adelaide has to offer.
Air – Located 7 kilometers (4 miles) west of downtown is Adelaide International Airport (ADL).  Direct connections to major domestic cities and many international destinations are possible.  There is only one terminal handling domestic and international flights.  To get into the city JetBuses operate every 15 minutes throughout the day.  Outside the terminal, you can catch a taxi and inside the terminal major rental agencies can set you up with a rental.
Train – Great Southern Rail runs long-distance service to many locations. It is slow and more expensive than bus or plane and more of an experience than just transport.  There is also the Overland service running a 10 hour seated transit to Melbourne. V/Line also has a combined bus/train link to Melbourne.
Bus – Greyhound Australia provides services to Melbourne, Sydney, and Alice Springs.
Around Town
Metro Buses, Trains, and Tram – Adelaide has a convenient multifaceted public transportation system for the immediate metropolitan area.  It includes the Adelaide Metro bus system with a number of lines, a limited tram service, and the 4-line Adelaide Metro train service.
Taxi – Metered service is available from several companies.
Car rental is available at the airport and in the central city area in several locations from several major rental agencies.  Public transport outside of the metro area is very limited making car rental much more convenient.
For more intricate details related to the transportation options and other tourist information, go to Wikitravel-Adelaide.
Hotels and Diving – In Adelaide there are at least 240 lodging options starting from as low as $10 per night and a number of dive shops in operation.  They offer a full range of services that include equipment rental, diving certification classes, dive guides, and boat tours.  The website linked below has the details and can arrange a booking for the lodging.  You can easily find the location on the map provided on their site.  The rates are guaranteed to be the lowest and it is free to cancel or change dates.
Photography in Adelaide
With the colorful coral reefs, a variety of fish, rays, dolphins, sea lions, wrecks, and intriguing onshore targets, as well, there are many excellent photo opportunities.  For information and reviews of dive cameras, click here:
A cushion for emergencies provides peace of mind when on vacation.  I recommend this diving insurance as they have worldwide coverage and give scuba divers a quality insurance and medical assistance service.
Feedback and Comments
I hope you found this post on Adelaide scuba diving interesting and useful. If you have any questions or ideas, please feel free to share them in the comments section.  I'd love to know of any experience you have.  If there is no comments section directly below, click here:  >>comments<<