We may earn money or products from the companies mentioned in this post.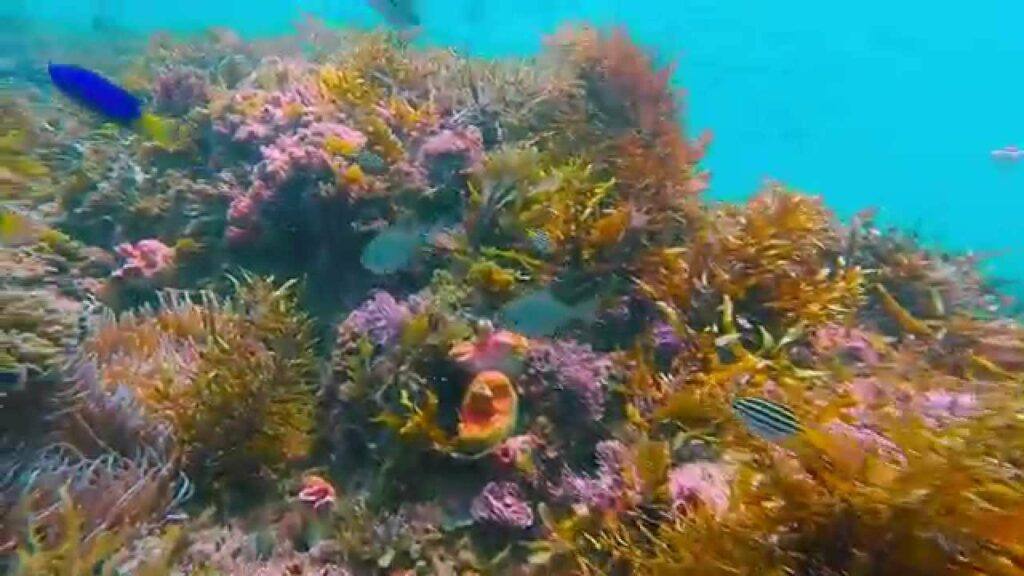 This is the one hundred and fifty-first in a series of reviews of the best dive resort locations around the world.  In this post, the focus is on Gold Coast, Australia.  In addition to this series on dive resort locations, the best worldwide liveaboard diving locations and services are reviewed in their own series.  To check them out, or others in this series, click on Liveaboards/Resorts on the menu at the top and choose a title from the list.
Have you been diving in Gold Coast before?  If so, I'd love to know about your experience.  What dive shop or liveaboard did you use?  Which dive spots are the best and what are the conditions there regarding the visibility, current, water temperature, sealife attractions, etc.?  Please post your response in the comments section at the bottom and we'll all learn something we can use.
Gold Coast Scuba Diving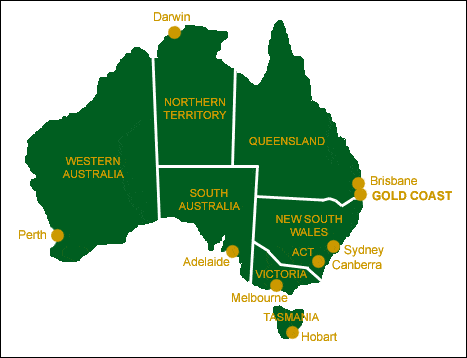 Background – Gold Coast is a city located on the coastline in the southeast corner of the state of Queensland, Australia.  Bordered on the west by the Great Dividing Range with 70 kilometers (44 miles) of coastline on the east, it is part of the greater Brisbane metropolitan area 66 kilometers (41 miles) south-southeast of that state capital city.  With a population of over 570,000, it is the sixth-largest city in the country.  Half covered by forest, Gold Coast is a humid subtropical area with some of the most popular surf breaks in Australia.  Almost no European contact occurred until 1823 when the red cedar in the hinterlands attracted businessmen.  In 1875 Southport was established as a holiday destination for wealthy Brisbaners.  When the Surfers Paradise Hotel opened in the late 1920s tourism started to grow substantially.  A tourist boom that started in the 1980s has continued to the present day making it a leading vacation location.  Like a lot of the urban areas of Australia, there is an international flavor with 34% of the people born overseas.  For further historical and demographic information, please go to Wikipedia-Gold Coast.
Undersea World – The diving off the Gold Coast is done on a variety of different types of sites.  Popular locations include the Gold Coast Seaway and nearby Wave Break Island, South Stradbroke Island, along the shoreline, and several offshore reefs and shoals.  Most of the sites are in the 10-18 meter (33-60 foot) range although some are as deep as 30 meters (100 feet).  There are a number of intriguing wrecks and a proposal has been seriously made to create a diving pyramid artificial reef.  We'll see how that progresses.  With the sub-tropical climate, there is a reasonably rich encrusting marine life of hard and soft corals, sponges, gorgonians, and a variety of other invertebrates.  Macro photographers have interesting targets like moray eels, porcupine puffers, octopus, cuttlefish, nudibranchs, feather stars, lionfish, flatworms, ghost pipefish, seahorses, crayfish, and crabs, among many others.  Reef fish, many in large schools, include mangrove jacks, surgeonfish, whiting, bream, butterflyfish, tarwhines, wrasses, and fusiliers.  These compliment macrofauna like the pelagic visitors, mackerel, kingfish, tuna, and barracuda, white-spotted guitarfish, cownose rays, whip rays, bull rays, giant and Queensland gropers, bigeye and giant trevallies, wobbegongs, dolphins, and manta rays and leopard sharks in summer, and grey nurse sharks and humpback whales in winter.
Seasons and Conditions – Diving is possible all year in Gold Coast.
Air temperature average daily highs reach 28-29°C (82-84°F) from December through March and dip to 21°C (70°F) in June and July.
Brisbane has a dry season when it rains 7 days a month or less from July through September.  The rainier season is from November through June when it rains 11-15 days a month.
The water temperature reaches highs of 24-26°C (75-79°F) from January through March with the lows in August of 19°C (66°F).  During the warmest times, a 3-5mm wetsuit is the most protection needed.  When the water is at its coolest, many will use a 7mm wetsuit and some a drysuit with hood and gloves.
Currents are often mild but moderate to strong drift is possible on some sites.
Visibility generally ranges from 10-25 meters (33-82 feet).  Some sites occasionally have visibility as poor as 5 meters (16 feet).
There are sites suitable for all levels of diver from beginner to advanced levels.  A number of dive shops are in operation that can provide a full range of diving coursework, equipment rental, guiding, and boat cruises.
For information about cold water gear, please check out my review:
There are no major liveaboard yachts cruising Gold Coast but there are some to other areas in Australia including the Great Barrier Reef, Rowley Shoals, Neptune Island, and Ningaloo Reef.  Here are my reviews on Australian diving and some of the liveaboard yachts diving Australian sites: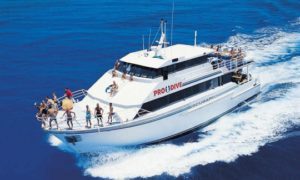 MV Scubapro I, Great Barrier Reef Liveaboard – Check the Price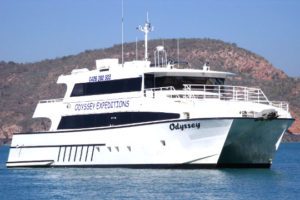 MV Odyssey, Rowley Shoals Liveaboard Diving – Check the Price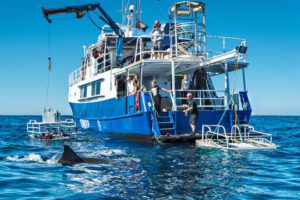 Princess II, Neptune Island Shark Cage Diving Liveaboard – Check the Price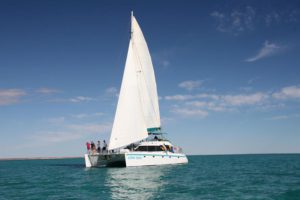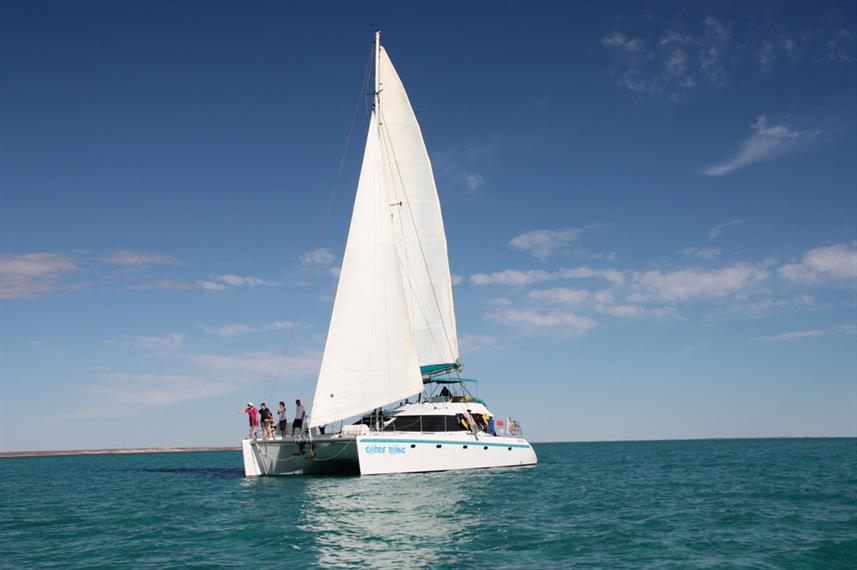 Shore Thing, Ningaloo Reef Liveaboard – Check the Price
Selected Gold Coast Dive Sites
To help sort out the lay of the land and locate dive sites, here are two maps:  Map 1  Map 2
Palm Beach Reef: 7-17 meters (23-56 feet), off Palm Beach, 7-8 dive sites over a broad area, rocky bottom with lots of soft coral and sponges and a variety of marine life, leopard sharks are a highlight in summer, suitable for all levels of diver
Scottish Prince Wreck: 10 meters (33 feet), near Southport Spit, 64-meter (210-foot) 3-masted iron barque that ran aground and sank in 1887, the hull remains and is broken into 3 sections, the bow and stern are in place with collapsed side plates, well encrusted in sponges and corals, marine life includes pelagics and reef fish, octopus, crayfish, leafy scorpionfish, wobbegongs, and leopard sharks in summer, suitable for all levels of diver, check out the video below
Kirra Reef: 5-8 meters (16-25 feet), about 400 meters offshore from Kirra at the south end of Gold Coast, 100 meter  area of rocky terrain covered in kelp fronds, marine life includes soft corals, anemones, lots of reef tropicals, porcupine puffers, nudibranchs, flatworms, cleaner shrimp, moray eels, and wobbegongs, suitable for all levels of diver, check out the video just above
Nine Mile Reef: 10-30 meters (33-100 feet), off Tweed Heads at the far south end of Gold Coast, the reef top is at 10 meters (33 feet) and drops off to 30 meters (100 feet), encrusted in hard and soft corals, lots of reef fish, highlights are pelagics, turtles, stingrays, wobbegongs, and eagle rays, leopard sharks in summer, grey nurse sharks in winter, the occasional manta ray, and even bronze whaler, bull, and hammerhead sharks, suitable for experienced level divers, check out the video at the top
South Wall: 15 meters (50 feet) maximum depth, in the Gold Coast Seaway, includes several sites known as Short Pipe, Sand Pipe, and Eagle Ray Cleaning Station, some current is possible, has an array of macro critters like scorpionfish, anglerfish, wasp fish, seahorses, ghost pipefish, and lionfish, reef tropicals include wrasses, surgeonfish, butterflyfish, tarwhine, bream, whiting, mangrove jacks, and flatheads, other larger highlights include giant and bigeye trevallies, eagle and bull rays, guitarfish, and giant and Queensland gropers, suitable for all levels of diver
Things to Do in Gold Coast (aside from scuba diving)
From early after its genesis Gold Coast has developed with tourists in mind.  There are heaps of activities and attractions for adults and kids to go along with the surfing and marvelous seaside scene and natural beauty.  Here are some of the sights and activities to consider:  Surfer's Paradise Cavill Avenue, Mount Tamborine, O'Reilly's Rainforest Retreat, Springbrook National Park, Warner Brothers Movie World, Pacific Fair Shopping Center, Fly Board, South Stradbroke Island, black sapote (fruit), pelican feeding at Labrador, McLaren's Landing, Burleigh Heads Beach, Sea World, Currumbin Wildlife Sanctuary, SkyPoint Views, Hot Air Balloon Gold Coast, Lamington National Park, Springbrook National Park, Coolangatta Beach, Paradise Country.
This video is a nice introduction and overview of what Gold Coast has to offer.
Air – Gold Coast Airport (OOL) in Coolangatta is situated only 750 meters from the beach.  6 million passengers use the airport annually for connections to all major Australian cities and Hong Kong, Singapore, Kuala Lumpur, Tokyo, and New Zealand.  For transportation to the town center and the beaches, there are many options:  two public bus routes, Gold Coast SkyBus service to hotels, airport transfer shuttles, taxi, and limousine service.  For details, click here.
Train – Queensland Rail has an electric train service called CityTrain than runs every half hour from 6 am to midnight to many stations in Gold Coast (but not the airport).  Transit time is up to 70 minutes. NSW TrainLink runs a slow train with day and overnight service from Sydney to Casino (in Gold Coast).  For details, click here.
Around Town
Tram – Gold Coast Light Rail (G-Link) connects most populated districts of the city.  They are even outfitted to carry surfboards.
Surfside Buslines has stops on most main roads and operates 24 hours a day
Taxi service is available.  The fare from the airport to Surfers Paradise runs around $55.
Car rental can be obtained from major agencies at the airport and with many also in the main business district of the suburb between Surfers Paradise Boulevard and the Gold Coast Highway.  There is not major road congestion in most areas and metered or free parking is easy to find.
For more intricate details related to the transportation options and other tourist information, go to Wikitravel-Gold Coast.
Hotels and Diving – In Gold Coast there are at least 400 lodging options starting from as low as $11 per night and a number of dive shops in operation.  They offer a full range of services that include equipment rental, diving certification classes, dive guides, and boat tours.  The website linked below has the details and can arrange a booking for the lodging.  You can easily find the location on the map provided on their site.  The rates are guaranteed to be the lowest and it is free to cancel or change dates.
Photography in Gold Coast
With the colorful coral reefs, a variety of fish, rays, sharks, whales, wrecks, and intriguing onshore targets, as well, there are many excellent photo opportunities.  For information and reviews of dive cameras, click here:
A cushion for emergencies provides peace of mind when on vacation.  I recommend this diving insurance as they have worldwide coverage and give scuba divers a quality insurance and medical assistance service.
Feedback and Comments
I hope you found this post on Gold Coast scuba diving interesting and useful. If you have any questions or ideas, please feel free to share them in the comments section.  I'd love to know of any experience you have.  If there is no comments section directly below, click here:  >>comments<<