We may earn money or products from the companies mentioned in this post.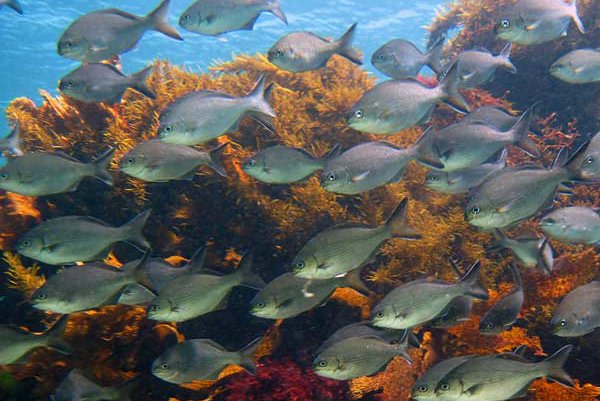 This is the one hundred and forty-eighth in a series of reviews of the best dive resort locations around the world.  In this post, the focus is on Perth, Australia.  In addition to this series on dive resort locations, the best worldwide liveaboard diving locations and services are reviewed in their own series.  To check them out, or others in this series, click on Liveaboards/Resorts on the menu at the top and choose a title from the list.
Have you been diving in Perth before?  If so, I'd love to know about your experience.  What dive shop or liveaboard did you use?  Which dive spots are the best and what are the conditions there regarding the visibility, current, water temperature, sealife attractions, etc.?  Please post your response in the comments section at the bottom and we'll all learn something we can use.
Scuba Diving Perth Australia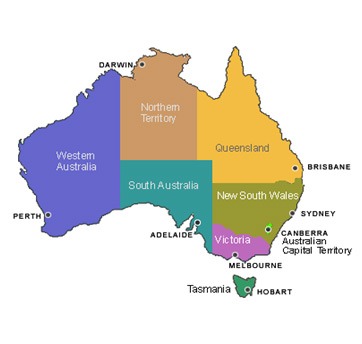 Background – Perth, named after the city in Scotland, is the capital of the state of Western Australia.  With evidence of human inhabitation dating back 38,000 years, the area was first visited by Dutch Captain Willem de Vlagmingh in 1697 who judged it unsuitable for agriculture.  People eventually decided to take a chance and it was founded as a city in 1829 as the center of administration for the Swan River Colony.  The development of natural resources in the region accelerated and the area was opened to cheap convict labor in 1850.  Today it is still a government center with an economy driven by services for regional resource industries and with a population of 2.06 million is the 4th largest city in Australia.  It is situated primarily on the Swan River coastal plain of flat rolling sandy infertile soil.  Geographically isolated from other major cities, the closest with a population greater than 100,000 is Adelaide 2,136 kilometers (1,327 miles) away.  Perth is a modern city with an international flavor with just less than half the citizens born outside of Australia.
Undersea World – There are 4 primary areas for scuba diving in the Perth area.  The top spot is Rottnest Island (Wadjemup in the indigenous Noongar language) located about 45 minutes by boat from the port city of Fremantle.  This small island of 19 km2 (7.3 square miles) with 63 beaches and 20 bays has an undersea terrain of eroded limestone with caverns, arches, ledges, and swim-throughs that are bathed by the Leeuwin current.  There are 360 species of fish, 20 coral species, and numerous varieties of kelp and seagrass.  Marine life highlights include seals, grey nurse, and Port Jackson sharks, wobbegongs, turtles, lobster, cuttlefish, dolphins, and seasonal southern right and humpback whales.  Sea fans and tube corals among many other invertebrates encrust surfaces providing habitat for macro critters like nudibranchs, huge snails, and scorpionfish.  Other fish to look for are blue devils, bullseyes, gurnard perch, goatfish, cardinalfish, buff bream, and massive schools of baitfish.  There are also 14 wrecks to enjoy.
Marmion Marine Park, 30 minutes from Perth's central business district, has reef sites just offshore suitable for beginners.  Shoalwater Islands Marine Park is 45 minutes to the south of Perth in Rockingham.  There are shallow fringing limestone reefs to depths of 10 meters (33 feet) with possible dolphins.  West Coast Dive Park is also in the Rockingham area, has 10 wrecks, and the first ship in the area, the Saxon Ranger, to be scuttled to become an artificial reef.
Seasons and Conditions – Diving is possible all year in Perth but conditions are best from November to May.
Air temperature average daily highs reach 31°C (88°F) in January and February and dip to 8°C (47°F) in June through August.
The rainy season is from May through September with moderate rainfall of 90-146mm (3.5-5.75 inches) per month during that time frame.  It is hot and dry from December through March.
The water temperature reaches lows of 19°C (66°F) in September and highs of 23°C (73°F) in March.  During the warmest times, a 5-7mm wetsuit will be suitable for most.  When the water is at its coolest, a 7mm wetsuit or even a drysuit with hood and gloves would suit many.
Currents are generally mild.
Visibility ranges from 5-25 meters (16-82 feet).
There are sites suitable for all levels of diver from beginner to advanced levels.  At least 40 dive shops are in operation that can provide a full range of diving coursework, equipment rental, guiding, and boat cruises.
For information about cold water gear, please check out my review:
There are no major liveaboard yachts cruising Perth but there are some to other areas in Australia including the Great Barrier Reef, Rowley Shoals, Neptune Island, and Ningaloo Reef.  Here are my reviews on Australian diving and some of the liveaboard yachts diving Australian sites: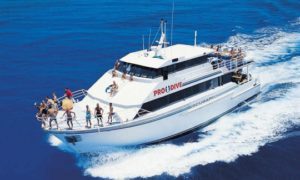 MV Scubapro I, Great Barrier Reef Liveaboard – Check the Price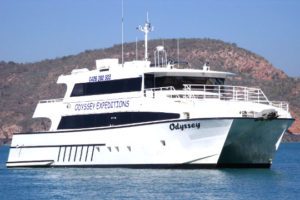 MV Odyssey, Rowley Shoals Liveaboard Diving – Check the Price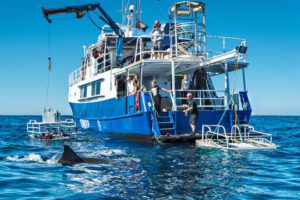 Princess II, Neptune Island Shark Cage Diving Liveaboard – Check the Price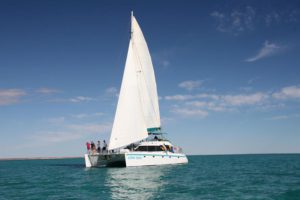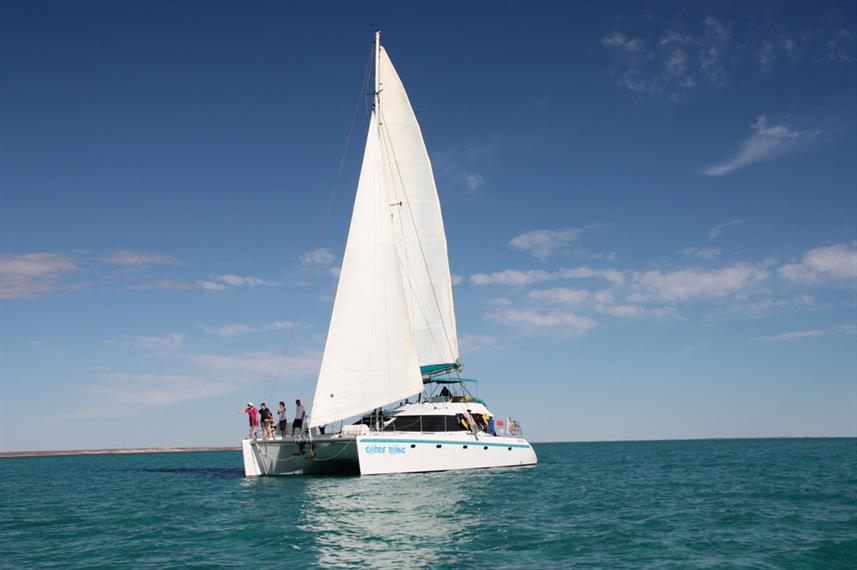 Shore Thing, Ningaloo Reef Liveaboard – Check the Price
Selected Perth Dive Sites
10 Meter Spire: 10-27 meters (22-90 feet), Rottnest Island, reef top at 10 meters (33 feet) very large cavern with lots of fish life, overhangs, arches, and swim-throughs, strong southwest currents are possible, suitable for experienced level divers
Jack's Patch: 12-27 meters (40-90 feet), Rottnest Island off Salmon Bay, a reef with lots of soft and hard corals, large cave at the north end, ledges and swim-throughs, diverse marine life, suitable for experienced level divers
Point Peron: 10 meters (33 feet), Rockingham site near Safety Bay in Shoalwater Islands Marine Park, several large caves, rich marine life including hard and soft corals, anemones, urchins, sea stars, turban shells, octopus, seahorses, crayfish, stingrays, seals, dolphins, and schools of baitfish, suitable for all levels of diver
Orizaba Wreck: 12 meters (40 feet), 15 minutes by boat from Rockingham on Five Fathom Bank, 148-meter (486-foot) mail steamer that sank off Five Fathom Bank in 1905, all 160 onboard made it to safety, largely disintegrated, boilers are intact, many holes and nooks to explore for marine life, when swells are high the surge can be dangerous, March-April is the season for best conditions, suitable for experienced level divers
North Mole Wreck: 12 meters (40 feet), just offshore from Fremantle's North Mole, 22-meter (72-foot) barge sunk in a collision with another vessel in 1923, largely broken up, rocks around the wreck have lobster, blue devils, masked stingrays, boxfish, cuttlefish, and small Port Jackson sharks, take a marker to alert boat traffic, suitable for all levels of diver
Rockingham Wrecks: 17 meters (56 feet), located 5 minutes off Rockingham near Flinders Lane on a shore entry, group of wrecks and materials including 4 boats, 2 airplanes, 2 tire sets, a washing machine, and a pole, variety of marine life, visibility is poor, but otherwise conditions are suitable for all levels of diver
Yanchep Dog Beach: 10 meters (33 feet), Marmion Marine Park site 45 minutes from Perth, shore entry, limestone formations with an inner and outer reef, overhangs, ledges, and narrow caverns, hard and soft corals and kelp, look for anemones, turban shells, sea stars, octopus, urchins, nudibranchs, crayfish, cuttlefish, blue devils, ox eyes, pink snapper, and lionfish, suitable for all levels of diver
Things to Do in Perth (aside from scuba diving)
As the major city in Western Australia Perth is the center of culture set in a broad area of natural riches and beauty.  Here are some of the sights and activities to consider:  Swan River walk or cruise, kangaroos at Heirisson Island, Bell Tower, shop downtown, New Elizabeth Quay, Claisebrook Coe Bridge, Greenhouse Restaurant, Perth's Culture Center, Fremantle, Kings Park, art galleries, Perth Mint, Caversham Wildlife Park, Mundaring Weir (wall), Cottesloe Beach, Marmion Marine Park, dog beaches, Lazy Susan's Comedy Den, Scitech (science museum), surfing, wine tasting in the Margaret River region, Jurien Bay, Kalbarri National Park, Carnarvon Blowholes, dolphin watching at Monkey Mia, quokkas (a small animal) at Rottnest Island, AFL games (Australian rules football), cricket matches.
This video is a nice introduction and overview of what Perth has to offer.
Air – Perth Airport (PER) receives flights from around the world and domestically.  There are 4 terminals with transfer bus service and taxis available to move between terminals.  The bus is free and the taxis $20 or more for the transfer.  A taxi trip to town runs $30-40.
For transportation around town Uber is available in addition to taxis and run about half the rate.  Check here for some details on services offered and how to obtain them.
Public bus service and a suburban rail network run a number of routes with frequent service from early until late.
Car rental, available at the airport and at many locations in town, is convenient and probably the best option.
For additional transportation and tourist details, go to Wikitravel-Perth.
Hotels and Diving – In Perth there are at least 450 lodging options starting from as low as $6 per night and around 40 dive shops in operation.  They offer a full range of services that include equipment rental, diving certification classes, dive guides, and boat tours.  The website linked below has the details and can arrange a booking for the lodging.  You can easily find the location on the map provided on their site.  The rates are guaranteed to be the lowest and it is free to cancel or change dates.
Photography in Perth
With the colorful coral reefs, a variety of fish, rays, sharks, seals, wrecks, and intriguing onshore targets, as well, there are many excellent photo opportunities.  For information and reviews of dive cameras, click here:
A cushion for emergencies provides peace of mind when on vacation.  I recommend this diving insurance as they have worldwide coverage and give scuba divers a quality insurance and medical assistance service.
Feedback and Comments
I hope you found this post on Perth scuba diving interesting and useful. If you have any questions or ideas, please feel free to share them in the comments section.  I'd love to know of any experience you have.  If there is no comments section directly below, click here:  >>comments<<