We may earn money or products from the companies mentioned in this post.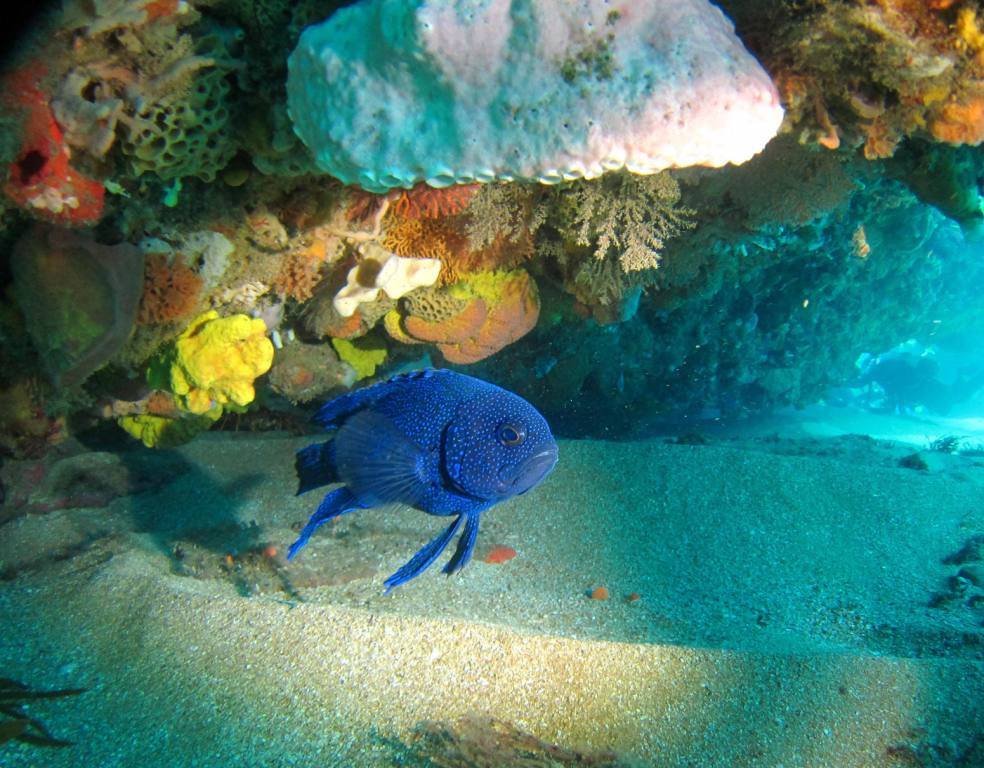 This is the one hundred and fiftieth in a series of reviews of the best dive resort locations around the world.  In this post, the focus is on Melbourne, Australia.  In addition to this series on dive resort locations, the best worldwide liveaboard diving locations and services are reviewed in their own series.  To check them out, or others in this series, click on Liveaboards/Resorts on the menu at the top and choose a title from the list.
Have you been diving in Melbourne before?  If so, I'd love to know about your experience.  What dive shop or liveaboard did you use?  Which dive spots are the best and what are the conditions there regarding the visibility, current, water temperature, sealife attractions, etc.?  Please post your response in the comments section at the bottom and we'll all learn something we can use.
Scuba Diving in Melbourne Australia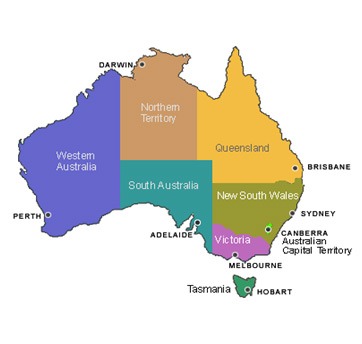 Background – Capital of the State of Victoria, Melbourne occupies much of the coastline of Port Philip in southern Australia.  Founded in 1835, the Victoria gold rush of the 1850s brought on wealth and a population boom that established it as a major city by the 1880s.  Today with a population of nearly 5 million, 37% of which were born overseas, it is an international center of culture, art, sports, and education.  This major financial center for the Asia-Pacific region has a diversified economy.  For more cultural, historical, and demographic information, please check Wikipedia-Melbourne.
Undersea World – Melbourne is blessed with 260 kilometers (162 miles) of shoreline around Port Philip Bay and the Mornington Peninsula with more than 100 dive sites including 50 wrecks.  The diverse and colorful marine life thrives on the interesting undersea topography and varying conditions.  In the Bass Strait is an area known as "The Ship's Graveyard" due to the number of ships that have found their way to the seabed.  The misfortune was due to stiff tidal currents up to 9 knots through the 3 kilometer (1.87 mile) wide opening known as "The Rip" with rocky reefs and pinnacles that Captains, unfortunately, were unable to avoid.  From such rigorous conditions, you can move to sites within the Bay, many accessible from shore, including wonderful macro sites around piers.  There are also sites with walls, ledges, swim-throughs and an extraordinarily rich encrusting marine life with kelp and seagrass, sponges, gorgonians, ascidians, bryozoa, soft corals, and sea tulips with inhabitants that include 100 species of nudibranchs, starfish, big crayfish, crabs, pufferfish, leatherjackets, rosy wrasses, long snout boarfish, southern blue devils, massive schools of baitfish, several species of stingray, Port Jackson and draughtboard sharks, seals, and dolphins.
Seasons and Conditions – Diving is possible all year in Melbourne.
Air temperature average daily highs reach 26°C (80°F) in January and February and dip to 17°C (63°F) in July.
It rains throughout the year with a rainier time from May through October.
The water temperature ranges from 14-20°C (57-68°F) with the lows in August and September and the highs in January.  During the warmest times, a 7mm wetsuit will be suitable for most.  When the water is at its coolest, some will want a drysuit with hood and gloves.
Currents are often mild inside the bays but can get moderate to strong on some sites.
Visibility generally ranges from 10-15 meters (33-50 feet) but can be as good as 25 meters (82 feet).
There are sites suitable for all levels of diver from beginner to advanced levels.  A number of dive shops are in operation that can provide a full range of diving coursework, equipment rental, guiding, and boat cruises.
For information about cold water gear, please check out my review:
There are no major liveaboard yachts cruising Melbourne but there are some to other areas in Australia including the Great Barrier Reef, Rowley Shoals, Neptune Island, and Ningaloo Reef.  Here are my reviews on Australian diving and some of the liveaboard yachts diving Australian sites: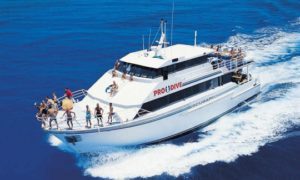 MV Scubapro I, Great Barrier Reef Liveaboard – Check the Price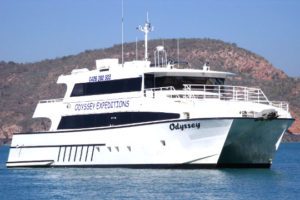 MV Odyssey, Rowley Shoals Liveaboard Diving – Check the Price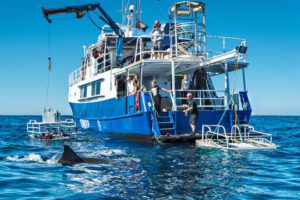 Princess II, Neptune Island Shark Cage Diving Liveaboard – Check the Price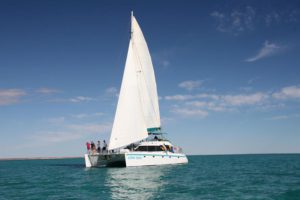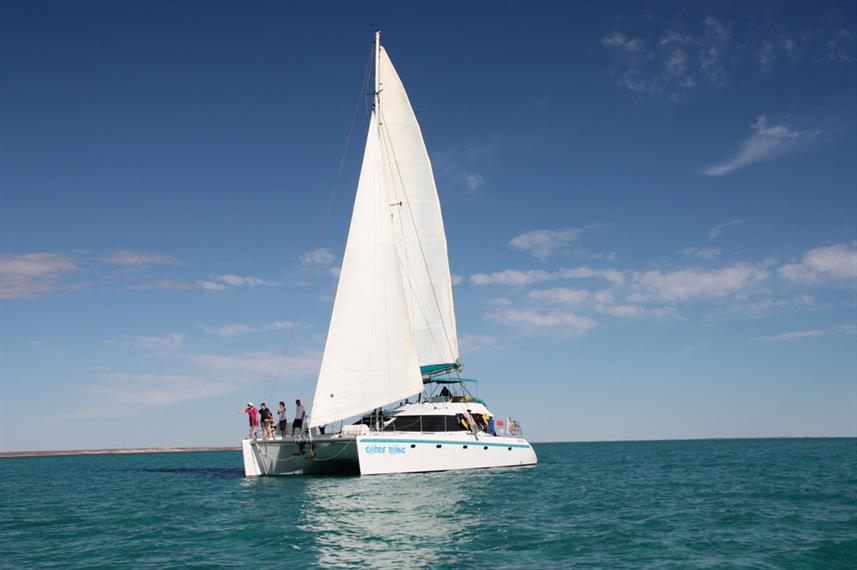 Shore Thing, Ningaloo Reef Liveaboard – Check the Price
Selected Melbourne Dive Sites
Portsea Pier: 8 meters (26 feet), in Portsea, very popular, not much growth on the piles, bottom of mostly sand and kelp and grass patches, the main highlight is the weedy sea dragon mimicking the kelp, also crabs, sea stars, blue-ring octopus, shrimp, blennies, schools of goatfish, pufferfish, sea hares, and nudibranchs, great night dive, suitable for all levels of diver
Rye Pier: 11 meters (36 feet), located down the shoreline on the bay from Portsea, shore entry, rich encrusting life on the pilings, surrounding rocks, and discarded tires in the area, highlights include colorful sponges, nudibranchs, pot-bellied seahorses, dumpling and calamari squid, blue-ringed octopus, crabs, and schools of baitfish, great for a night dive, suitable for all levels of diver
HMAS Canberra: 5-28 meters (16-92 feet), 20-25 minute boat ride from Portsea to Bass Strait, 138-meter (453-foot) frigate scuttled around 10 years ago to become an artificial reef, resting upright, penetration possible to the engine room, bridge, galley, operations room, and mess decks, suitable for experienced level divers, check out the video below
Eliza Ramsden: 21 meters (68 feet), located close to the South Channel in Port Philip, 3-masted sailing barque with a clipper bow commissioned in 1874 and sunk in 1875, badly broken up, the donkey boiler is visible, small artifacts are left in the bow, deck supports are in place, some hull plating on the bow is in place, lots of kelp, soft corals, and zoanthids, other marine life includes cuttlefish, old wives, boarfish, blue devils, and wrasses, strong current is possible, suitable for experienced level divers
The Buninyong: 54 meters (177 feet), located in the Bass Strait Ships Graveyard, 85-meter (280-foot) passenger liner that was used for cargo in her later years, scuttled in 1926, the bridge is intact with an exhaust stack lying across it, suitable for technical divers
12lb Reef: 8-20 meters (26-66 feet), located on the Lonsdale Wall, lots of soft coral and sponges, drop-off with overhangs and caverns, macro critters in the nooks and crannies, large schools of fish, Port Jackson sharks, snapper in the open water, suitable for all levels of diver
Boarfish Reef: 10-25 meters (33-82 feet), located halfway between Point Lonsdale and Queenscliff, gradual slope of rocky formations, swim-throughs, and ledges, rich corals and sponges, kelp, attractions include blue devilfish, leatherjackets, crayfish, sea stars, nudibranchs, lots of sea spiders, Port Jackson sharks, and boarfish, on the northern end is a big sponge garden, at the southern end is a 4-meter (13-foot) well encrusted, anchor, suitable for all levels of diver, check out the video above
18 Meter Reef:  12-18 meters (39-60 feet), located close to Port Philip Heads on the Point Lonsdale side, reef of rocky formations and bommies covered with kelp, ledges and overhangs with gorgonians and soft corals, look for macro critters in the nooks and crannies, crayfish, abalones, and blue devils, little to no current, suitable for all levels of diver
Things to Do in Melbourne (aside from scuba diving)
As one of the great cities of the world, Melbourne is considered the cultural capital of Australia with a rich history and natural beauty.  Here are some of the sights and activities to consider:  Melbourne Coffee, Crown Casino Complex, Street Art, Queen Victoria Markets, Walking Tour of the Small Lanes, Aboriginal Art, Flinders Street Station & Federation Square, The Block Arcade, Rock Music, Carlton Gardens -Royal Exhibition Building, Botanic Gardens, St. Kilda Penguins, Greek Dinner, Dandenong Ranges – Bush Walking, Shopping, Festivals, Old Melbourne Gaol, Werribee Open Range Zoo, Immigration Museum, Gallery Hopping, River Cruise, Luna Park 1912 Wooden Roller Coaster.
This video is a nice introduction and overview of what Melbourne has to offer.
Air – The main airport is Melbourne Airport (MEL) located northwest of downtown in the industrial suburb, Tullamarine.  It is a hub for Australian domestic flights and has daily flights to Los Angeles, and multiple flights to Asian and Middle Eastern hubs.  There are numerous options for getting into the CBD from the airport including regular bus, taxis including Melbourne City Cabs, Uber, Skybus, shuttle bus, and Melbourne Prestige Limos.  A secondary domestic airport is Avalon Airport (AVV) located in Geelong, a suburb of Lara, 55 kilometers (34 miles) to the southwest of Melbourne.  Jetstar Airways is the only airline operating there with up to four daily flights to Sydney.  Options to get to the CBD from there include taxis, which run over $100, SITA coaches to Melbourne's Southern Cross Station, and regional trains from Lara Station, 8 kilometers (5 miles) from the airport.
Car Rental is available from many prominent agencies at the airports and in many locations in the city.
Around Town – Extensive bus, train, and tram service are available in addition to taxi and Uber.
For additional transportation and tourist details, go to Wikitravel-Melbourne.
Hotels and Diving – In Melbourne there are at least 1,100 lodging options starting from as low as $9 per night and a number of dive shops in operation.  They offer a full range of services that include equipment rental, diving certification classes, dive guides, and boat tours.  The website linked below has the details and can arrange a booking for the lodging.  You can easily find the location on the map provided on their site.  The rates are guaranteed to be the lowest and it is free to cancel or change dates.
Photography in Melbourne
With the colorful coral reefs, a variety of fish, rays, sharks, seals, wrecks, and intriguing onshore targets, as well, there are many excellent photo opportunities.  For information and reviews of dive cameras, click here:
A cushion for emergencies provides peace of mind when on vacation.  I recommend this diving insurance as they have worldwide coverage and give scuba divers a quality insurance and medical assistance service.
Feedback and Comments
I hope you found this post on Melbourne scuba diving interesting and useful. If you have any questions or ideas, please feel free to share them in the comments section.  I'd love to know of any experience you have.  If there is no comments section directly below, click here:  >>comments<<