We may earn money or products from the companies mentioned in this post.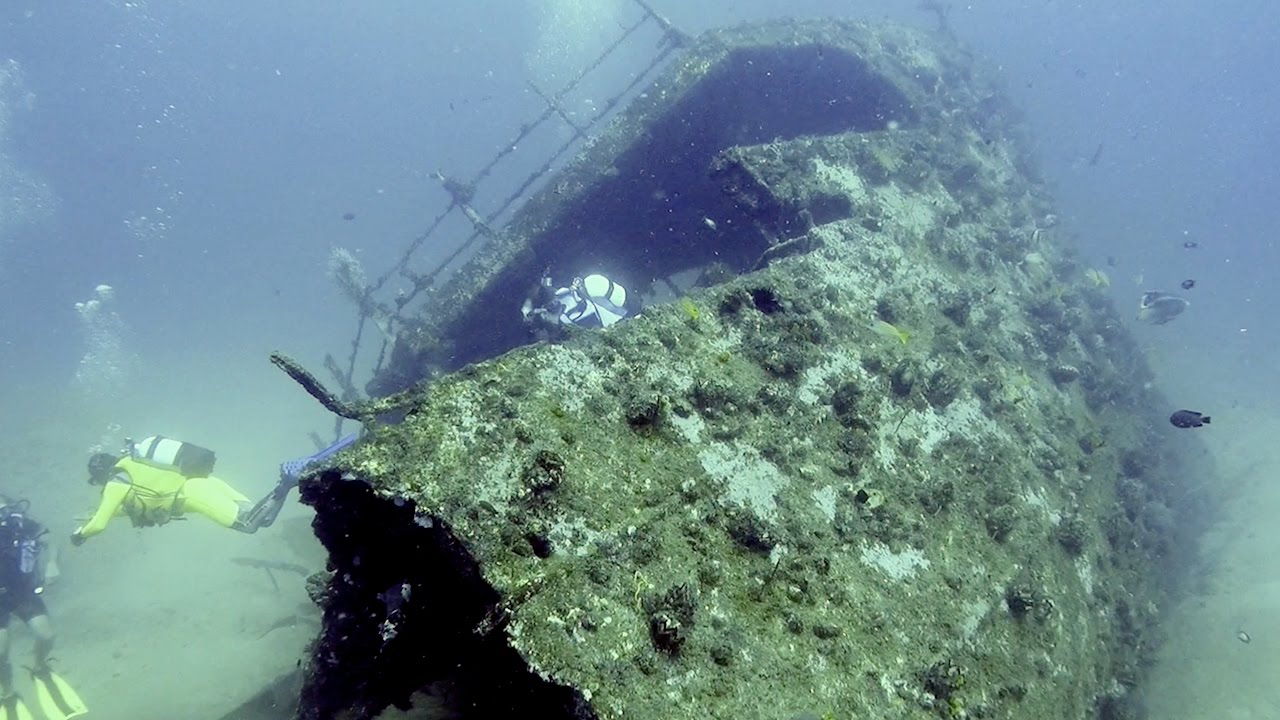 This is the sixty-sixth in a series of reviews of the best diving destinations around the world.  In this post, the focus is on Mombasa, Kenya.
In addition to this series on diving destinations, the best worldwide liveaboard diving locations and services are reviewed in their own series.  To check them out, or others in this series, click on Liveaboards/Resorts on the menu at the top and choose a title from the list.
Have you ever been diving in Kenya before?  If so, I'd love to know about your experience.  What dive shop or liveaboard did you use?  Which dive spots are the best and what are the conditions there regarding the visibility, current, water temperature, sealife attractions, etc.?  Please post your response in the comments section at the bottom and we'll all learn something we can use.
Scuba Diving Mombasa, Kenya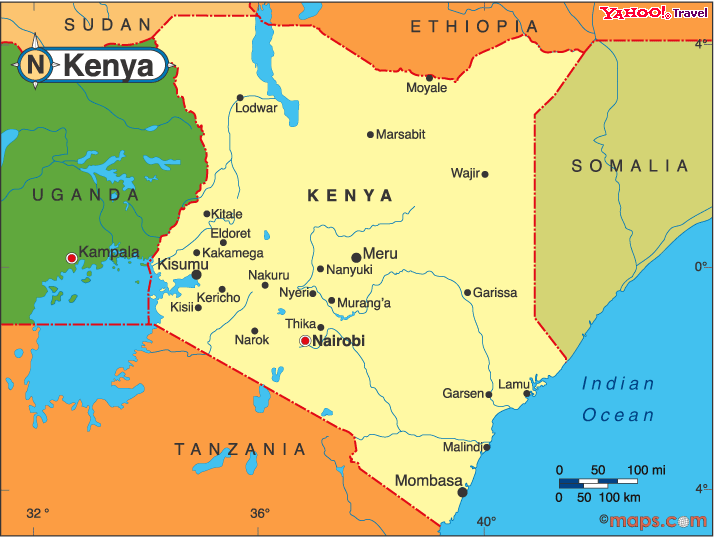 Background – Mombasa is the oldest city in Kenya, founded in 900 A.D., and the second largest, with a metropolitan area population of 3 million.  The core of the city is on an island, but it spills over onto the mainland.  As it is today, historically it was important as a trading center connecting with Somalia, the Middle East, and the Indian sub-continent.  The plan is for Mombasa to become a Special Economic Zone (SEZ) where production and packaging of garments, footwear, and tea is not taxed.  It is a major regional port, has an oil refinery and cement plant, and is the point where the undersea telecom cables come onshore and connect to the Great Lakes call centers that are a growing source of income for the country.  Kenyatta made a major outreach to eastern Asia when he was in office and the Japanese funded much of the expansion of the port.  In spite of these high notes and an increasing GDP, there is still a 44% youth unemployment rate.  The primary ethnic groups are the Swahili and Mijikenda with the Akamba, Taita Bantus and two groups from the west, the Luo and Luhya, making up significant percentages.  Mombasa is also a cosmopolitan city with people from around the world, as well.  Swahili is spoken by almost all with most speaking some English, too.  Islam, Christianity, and Hinduism are all practiced.  The mixture of cultural influences is evidenced in the rich musical scene which is a big feature of Mombasa life.
Undersea World – Kenya is very engaged in wildlife protection with 33 wildlife reserves including 5 marine national parks running along the coastline.  The reefs are in near pristine condition with a good diversity of fish and invertebrate life.  Larger attractions include seasonal manta rays and whale sharks, along with green turtles, leopard and whitetip reef sharks, Napoleon wrasses, grouper, barracuda and dolphins.  Some highlights among the reef fish and macro critters are huge mixed schools of blue line and yellow snappers, several species of sweetlips, blue-spotted stingrays, moray eels, pufferfish, surgeonfish, trumpet and cornetfish, sergeant majors, garden eels, regal and emperor angelfish, soldierfish, crocodile fish, scorpionfish, pipefish, octopus, mantis shrimp and many others. Most of the sites are on fringing reefs with drop-offs, but there is good variety with rocky areas, ledges, pinnacles and caves, some deeper locations and several intriguing wrecks.
Seasons and Conditions – As you would expect, it is warm all year in Kenya.  Daily average high temperatures are in a range of 29-34°C (84-93°F).  Water temperatures go from 25.5-29°C (78- 84°F).  Most divers won't need more than 3 mm of thermal protection in the coolest time.  It rains year-round but in April and May it tends to be heaviest and then again in October and November it increases from the norm.  The driest months are from January through March.  Visibility is usually 15-30 meters (50-100 feet), however, the sea can get rougher from April to mid-September and visibility may go down substantially in July and August.  The season for whale sharks and manta rays is November through February and for humpback whales, it is July through October.  Many of the sites have the potential for strong currents, but there are sites suitable for all levels.  At least 16 dive shops are in operation in the Mombasa area that can provide training, equipment rental, guiding and boat tours.
None of the major liveaboard yachts travel to Kenya.  However, there are quite a few that cruise the relatively nearby Madagascar and Seychelles dive sites.  Please click here for my reviews: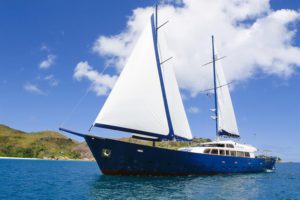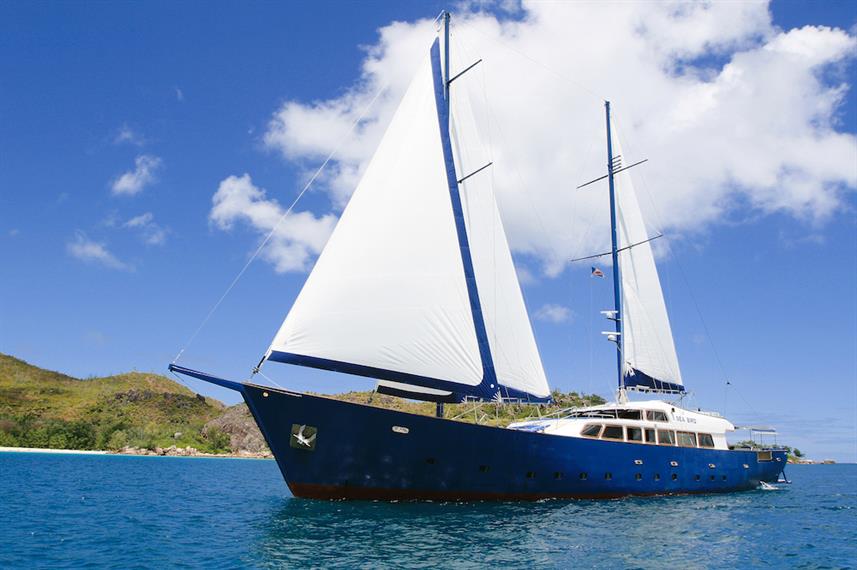 SY Sea Bird, Seychelles Liveaboard Diving – Check the Price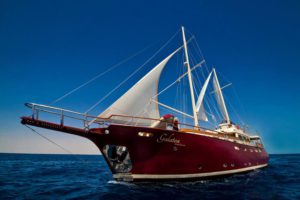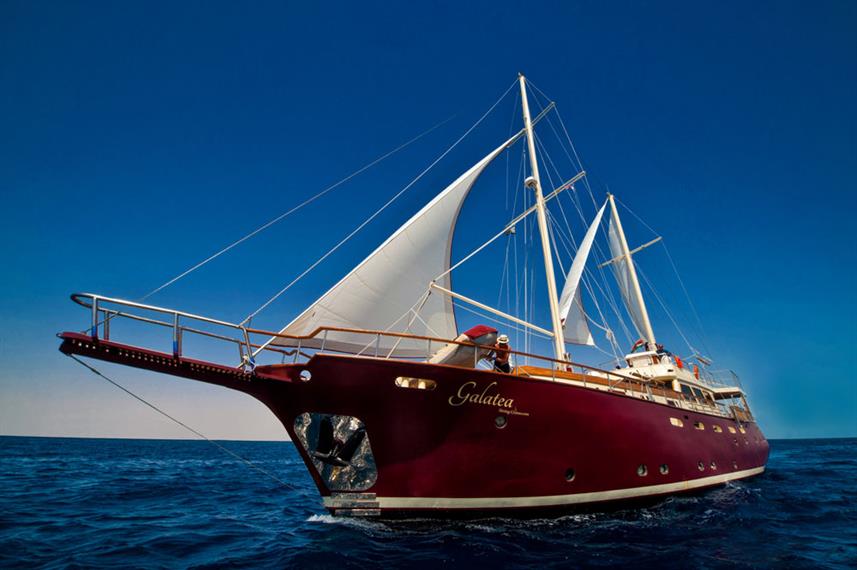 MV Galatea, Madagascar Liveaboard Diving – Check the Price
For my reviews of some other Southwest Indian Ocean resort diving areas, please check these posts: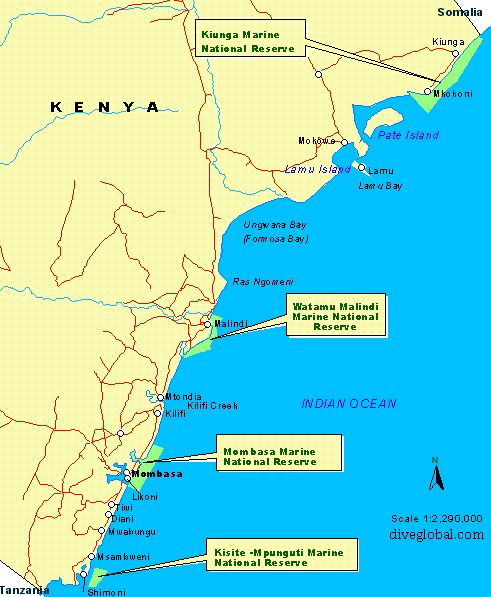 Selected Mombasa Dive Sites
MV Dania Wreck: 12-32 meters (40-105 feet) Danish cargo vessel scuttled to become an artificial reef in 2002, resting upright, bridge, upper deck and hull all easily penetrated, sponges, blennies, glassfish, lionfish, scorpionfish, moray eels, batfish, octopus, shrimp, lobster, barracuda, all levels (check out the video below)
Lobster Bank: 20 meters (68 feet), near the MV Dania, lots of lobsters, all levels
The Pinnacles: 23-40 meters (78-136 feet), pinnacles top out at 23 meters (78 feet), flatworms, nudibranchs, Napoleon wrasses, whitetip reef sharks, barracuda, jacks, rainbow runners, huge grouper, manta rays in season, strong current possible, experienced level
Shark Point: 12-25 meters (40-83 feet), slope with ledges to a sand flat, congregated whitetip reef sharks, Napoleon wrasses, turtles, giant and leopard moray eels, scorpionfish, huge groupers, all levels
Stingray City: 8-22 meters (25-73 feet), south of Shark Point, sandy area with blue-spotted stingrays, possible turtles, all levels
MFV Funguo: 22 meters (73 feet) average depth, tuna trawler scuttled in 2002 to become an artificial reef, blue line snappers, nudibranchs, frogfish, grouper, barracuda, batfish, jacks, garden eels, scorpionfish, kingfish, stingrays, experienced level (check out the video at the top)
The Wall: 35 meters (116 feet) maximum depth, south of the Mombasa Marine Park, wall rich with sponges and corals, lots of reef fish, pelagics, anchor at 25 meters (83 feet), strong current possible, experienced level
Birthday Reef: 25-50 meters (83-170 feet), south of the Mombasa Marine Park, rich soft and hard corals, gorgonians, sponges, sea whips, reef tropicals including anthias and damselfish, wrasses, surgeonfish, butterflyfish, porcupine puffers, schools of batfish, snapper, fusiliers and jacks, big groupers, barracuda, tuna, whitetip reef sharks, strong current possible, experienced level
Angie's Place: 11 meters (38 feet) maximum depth, on the inner reef, lots of macro critters like seahorses, octopus, scorpionfish, good for night dives, all levels
Globe Star Wreck: 8 meters (25 feet), a cargo ship that ran aground in the 1970s, a lot has been salvaged, engine block and propeller remain, well encrusted with corals and sponges, moray eels, lionfish, scorpionfish, all levels
Mombasa Photos
With the pristine coral reefs and shipwrecks, colorful anemones, sponges and encrusting invertebrates, blue-spotted stingrays, lobster, scorpionfish, frogfish and other macro critters,  and schools of mixed yellow and blue line snapper, pelagics, turtles, manta rays and dolphins, and the world-famous land-based wildlife and historical and cultural sites, as well, there are many excellent photo opportunities.  For information and reviews of dive cameras, click here:
Mombasa is served by Moi International Airport with frequent connections to domestic, African, Middle Eastern and European destinations.  There is a modern 5-hour rail service to Nairobi from the Mombasa Terminus 18 kilometers (11.25 miles) outside of town.  Taxi service is expensive and at times hard to locate.  Tuktuks (3 wheeled vehicles) and matutus (minibusses) are more available and cheaper.  The main port handles cargo and international cruise ships.  To go to the south coast from Mombasa Island there are no bridges, so a short ferry trip is a way to handle it.  Cars can be rented or hired with a driver.  Motorbikes are also popular rental transportation.
There are at least 16 dive shops, a number of which are affiliated with resorts, that operate in the Mombasa area.  They are in operation year-round and offer a full range of services including equipment rental, dive courses, guiding and boat dive cruises.  There are at least 305 accommodations of every level available from $7 to $2,414 per night.  The website linked below is a good source for the available options and can arrange a booking.  You can easily find the locations on the map provided on this site.  Their rates are the lowest and it is free to cancel or change dates.
Things to do in Mombasa (aside from scuba diving)
The history and cultural vibrancy of Mombasa provide many places to explore and things to do.  Here are some of them:  Fort Jesus, Old Town, Haller Park, go-karting, Mamba Village Center (crocodiles), dhow ride to Wasini Island, Shimba Hills National Reserve, Nguuni Nature Sanctuary, Jahazi Coffee House, Swahili food, Pirates Beach, various ethnic restaurants, clubbing and live music, Bombolulu Workshop, Kongowea Market, Marikiti Market, Maasai Market, ferry ride, Kenyan coffee, toad trip to Kilifi or Malindi, tuk-tuk ride and/or drink a cocktail at Forty Thieves Beach Bar.  Check the video below for a look.
A cushion for emergencies provides peace of mind when on vacation.  I recommend this diving insurance as they have worldwide coverage and provide scuba divers a quality insurance and medical assistance service.
Feedback and Comments
I hope you found this post on Kenya scuba diving interesting and useful. If you have any questions or ideas, please feel free to share them in the comments section.  I'd love to know of any experience you have diving in Kenya.  If there is no comments section directly below, click here:  >>comments<<