We may earn money or products from the companies mentioned in this post.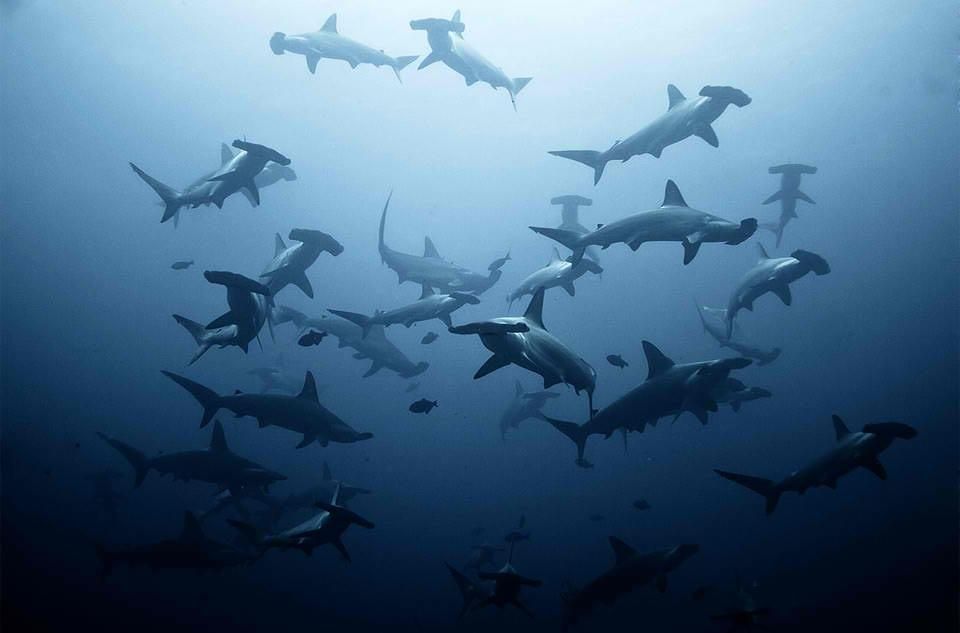 This is the thirty-fourth in a series which introduces and describes the various dive services and sites for worldwide liveaboard dive safaris.  This one focuses on the Visayas, Philippines liveaboards.
In addition to this series on liveaboards, the best worldwide dive resort locations and services are reviewed in their own series.  To check them out, or others in this series, click on Liveaboards/Resorts on the menu at the top and choose a title from the list.
Have you ever been diving in Visayas before?  If so, I'd love to know about your experience.  What dive shop or liveaboard did you use?  Which dive spots are the best and what are the conditions there regarding the visibility, current, water temperature, sealife attractions, etc.?  Please post your response in the comments section at the bottom and we'll all learn something we can use.
Visayas Liveaboard Dive Boats
There are several other vessels that cruise to locations in the Visayas.  These two do it a little differently taking in a different combination of locations than the others.  In addition, both have three different itineraries and go to Tubbataha during the season there.  The pricing is reasonable for the number of services and facilities provided
MY Resolute – For the Visayas tour the Resolute circumnavigates Cebu Island enabling divers to see Malapascua with its thresher and hammerhead sharks, caves and wrecks as well as Moalboal with its sardine balls and spectacular walls.  This possibility is unique to this boat.  In addition to this safari and the one to world-class Tubbataha Reefs, a third goes to Apo Reef and the Coron wrecks that are not too far behind in reputation.
MV Infiniti – The Infiniti has just arrived on the liveaboard scene in the Philippines.  Most recently they ran cruises in the Andaman Islands of Thailand.  Now that they are in the Philippines, they are also cruising to Tubbataha and to Apo Reef and the Coron Wrecks in two separate cruises.  What drew my attention was their third cruise which takes in the Sogod Bay area of Southern Leyte.  The Infiniti is the first yacht to go to this area pretty far off the beaten path which is particularly famous for whale sharks and manta rays.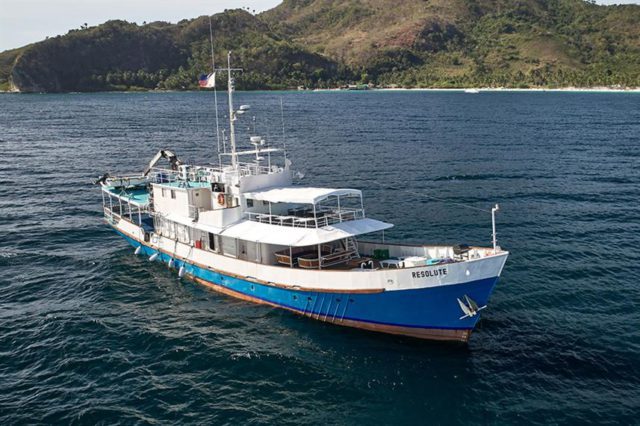 July-October Itinerary: Cebu Mactan, Dauin, Little Apo Island, Moalboal, Malapascua, Cebu Mactan
November-March Itinerary: Apo Reef-Coron
March-June Itinerary: Tubbataha
Laundry service, daily housekeeping
Aircon cabins, non-smoking rooms, en-suite bathrooms
Indoor saloon, library
Outdoor dining
Buffet style, full-board option, vegetarian options, beer available, snacks all day
Camera station, separate rinse for u/w camera, charging stations
English speaking crew
Non-diver (snorkeler) friendly
Nitrox available
Dive deck, shaded diving area
Outside showers
Tenders for diving – 27 foot 75 hp Yamaha, 21 foot 55 hp Yamaha
Emergency rafts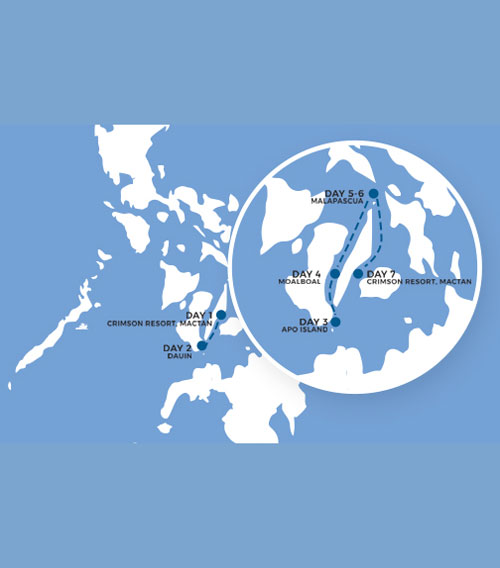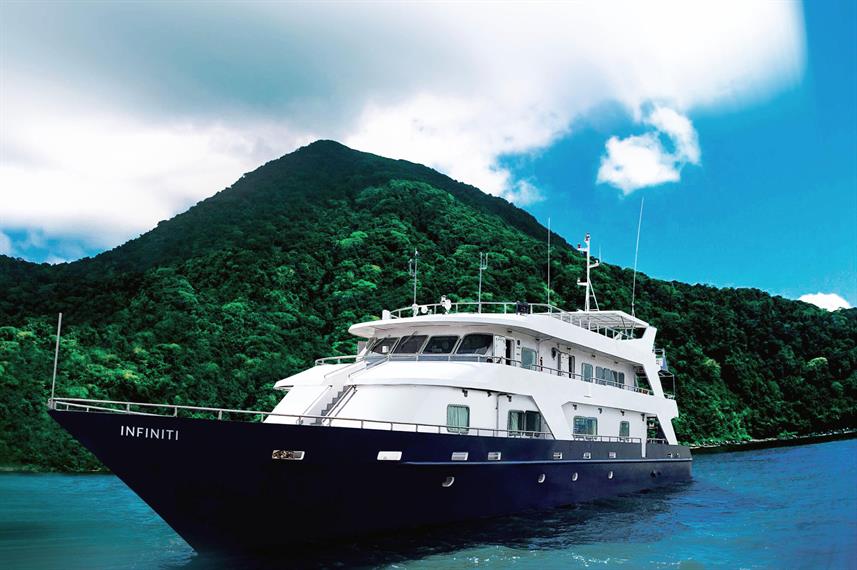 March-June Itinerary: Tubbataha
June-July, October, December Itinerary: Cebu Mactan, Moalboal, Pescador Island, Sumilon Island, Little Apo Island, Balicasag Island, Cabilao Island, Cebu Mactan
November, January-February Itinerary: Cebu Mactan, Malapascua Island, Monad Shoal, Kemod Shoal, Limasawa Island, Panaon Island, Sogod Bay, Lighthouse Wreck, Dona Marilyn Wreck, Cebu Mactan
Daily housekeeping
Audio & video entertainment, library
Air-conditioned saloon
Aircon cabins, TV in cabins, en-suite bathrooms, non-smoking rooms
Family cabins, sea view cabins, BBQ area
Sun deck, leisure deck, bar
Full-board option, western food, local food, vegetarian options, buffet style, beer available, snacks all day, free wine w/dinner, free soft drinks
Camera station, camera room with table and charging point, separate rinse for u/w camera
Charging stations
English and Russian speaking crew
Non-diver (snorkeler) friendly
Warm water showers, outside showers
Kayaks on-board
Snorkeling equipment
Nitrox available
Dive deck, shaded diving area
Tenders for diving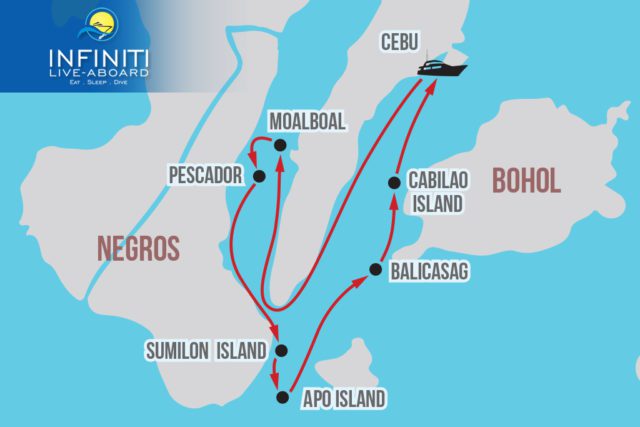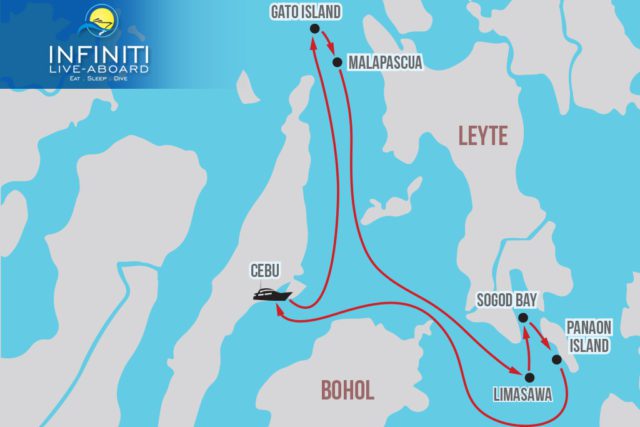 Visayas Philippines Scuba Diving
The Visayas have great biodiversity, pristine coral reefs, outstanding macro life, and a huge variety of reef fish, pelagics and other large marine life forms.  In Malapascua, there are caves with reef sharks and hammerheads and thresher sharks that can be reliably seen up close in relatively shallow open water.  Excellent steep walls are common around these Visayan islands with a rich invertebrate life including hard and soft corals, giant fans, feather stars, tunicates and an abundance of macro critters including ghost pipefish, mandarin fish, gobies, blennies, nudibranchs, ribbon eels, mantis shrimp, octopus, cleaner shrimps, crabs and many others.  Pescador has its sardine balls.  Balicasag has its Black Forest of black corals and along with Cabilao and others has massive schools of bigeye jacks and barracuda.  At Sumilon Island you can run into an exciting stiff current that takes you over a large sandy field of garden eels.  Seasonal whale sharks and manta rays frequent Sogod Bay.  Little Apo has its hawksbill and green sea turtles.  If you are a photographer you can focus on all the small stuff or find equally satisfying wide angle targets of beautiful coral scenes with lots of fish.
For reviews and descriptions of diving at areas covered by these two boats, please click on these posts:
For reviews and descriptions of diving at other Philippines destinations, please click on these posts:
MY Resolute
MV Infiniti
Length

34.6 m
28 m
Guests

16
12
Equipment

by the Piece
to be arranged
Nitrox

$25/day
to be arranged
Snorkeler
Friendly
Yes
Yes
Price/Day

$261
$249
Visayas Photos
With the interesting underwater terrain, wrecks, caves, colorful anemones, sponges, fans, black coral and encrusting invertebrates, ribbon eels, mandarin fish, octopus and other macro critters, schools of fish, thresher and whale sharks, and fascinating scenery on the surface, as well, there are many excellent photo opportunities.  For information and reviews of dive cameras, click here:
A cushion for emergencies provides peace of mind when on vacation.  I recommend this diving insurance as they have worldwide coverage and provide scuba divers a quality insurance and medical assistance service.
Feedback and Comments
I hope you found this post on Visayas scuba diving interesting and useful. If you have any questions or ideas, please feel free to share them in the comments section.  I'd love to know of any experience you have diving there.  If there is no comments section directly below, click here:  >>comments<<