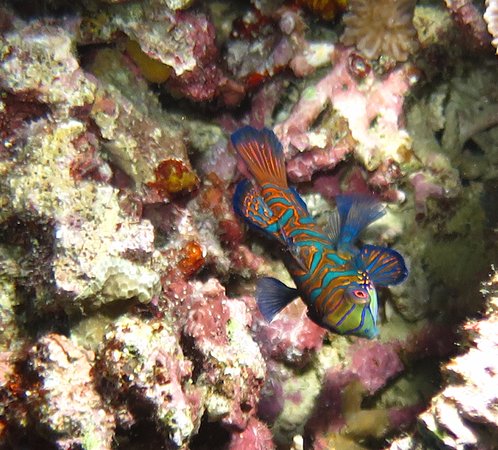 Updated November 20, 2022
This is the fifteenth in a series of reviews of the best dive resort locations worldwide.  In this post, the focus is on Anda, Bohol, Philippines.
In addition to this series on dive resort locations, the best worldwide liveaboard dive locations and services are reviewed in their own series.  To check them out, or others in this series, click on Liveaboards / Resorts on the menu at the top and choose a title from the list.
Have you ever been diving in Anda before?  If so, I'd love to know about your experience.  What dive shop or liveaboard did you use?  Which dive spots are the best and what are the conditions there regarding the visibility, current, water temperature, sealife attractions, etc.?  Please post your response in the comments section at the bottom and we'll all learn something we can use.
Scuba Diving Anda Bohol
Background
Anda is located on the southwest coastline of Bohol Province in the Visayas region of the Philippines.  Although more remote than the more famous Bohol dive destinations of Panglao, Balicasag, and Cabilao Islands, it is reasonably easy to access.  Flights and ferries from Cebu to Tagbilaran are frequent.  From there a two-hour overland voyage across a beautiful forested landscape is all that is necessary to get to the beachside resorts of Anda.
Undersea World
From the white sand beaches of Guindulman to Anda is a 14-km (8.75-mile) fringing reef most of which includes a wall to 30 meters (100 feet) in depth.  In the shallows just offshore is a rich hard coral garden that is excellent for scuba diving or snorkeling.  From 5-10 meters (16-35 feet) the gentle slope becomes a vertical wall covered in hard and soft corals, sponges, bommies, and sea fans.
The biodiversity is amazing.  There is a resident whale shark, dolphins, one site with 30 turtles, and huge bumphead parrotfish.  Probably the biggest claim to fame for Anda, though, is the great variety of macro life and muck diving.  A list of exotic critters of note includes pygmy seahorses in their gorgonians, scorpionfish, frogfish, nudibranchs, mandarin fish, wonderpus, mimic and coconut octopus, flying gurnards, dragon sea moths, Napoleon snake eels, sea cucumber crabs, longhorn cowfish, dragon shrimp, zebra crabs, Xenia soft coral crabs, wire coral crabs, and Coleman shrimp.
Seasons and Conditions
The best time to dive in Anda is from November to May when the winds come from the northeast, there is little or no rain, and a smooth surface.  From June to November the winds are from the southwest, the surface is choppier and it is the rainy season.  Typhoons usually bypass Anda.  October is the wettest month and April the driest.
Air temperature daily highs range from 25-32°C (78-90°F) with the hottest time in July and August.
Water temperature is also fairly warm all the time with a range of 25-32°C (78-86°F).  A lycra suit may be all that you need for skin protection.  The greatest thermal protection required for most is a 3 mm wetsuit.
Visibility is 20 meters (68 feet) or greater most of the time and the current is generally mild.
There is diving suitable for all skill levels and excellent areas for training and beginners.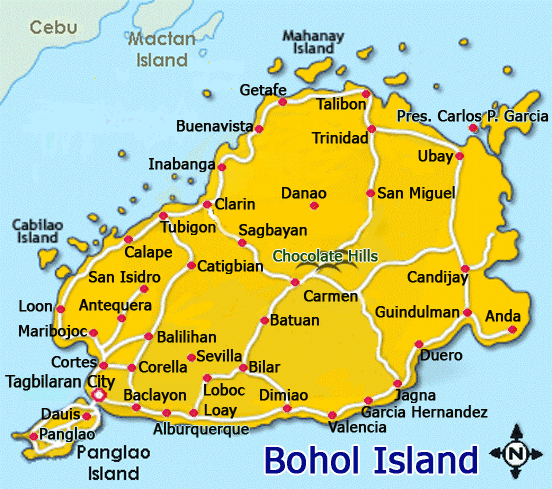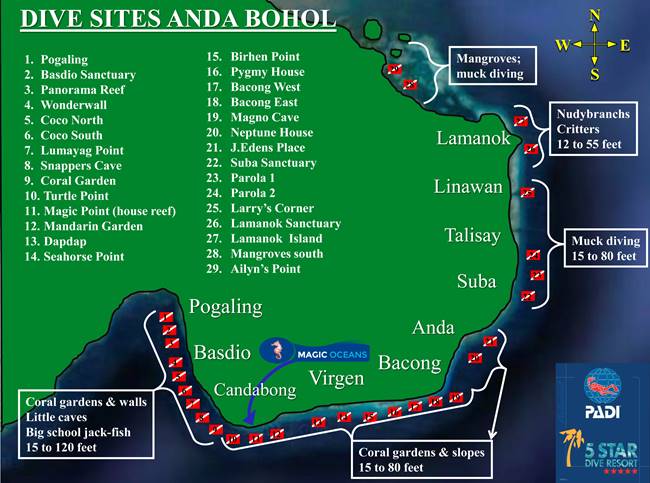 Selected Popular Anda Dive Sites
Wonderwall: steep wall with many nooks and crannies to 25 meters (83 feet), speedboat wreck at the bottom in the sand, macro life including pygmy seahorses and mandarin fish
Coco White: wall from 4-30 meters (12-100 feet), good macro life including nudibranchs and orangutan crabs, Spanish mackerel, wide cave at 27 meters (90 feet)
Lumayag (near Coco White): famous for huge schools of jacks off the wall from 10 meters (35 feet) on down
Snappers Cave: wall from 4-30 meters (12-100 feet), a cave at 25 meters (83 feet), named for snappers that used to be there, now gone, several chambers, box shrimp in the cave, pygmy seahorses in gorgonians outside the cave
Paradise Gardens: coral garden 2-5 meters (6-16 feet), wall to 20 meters (68 feet), seahorses, a colony of 20-40 turtles nest nearby, occasional blacktip and whitetip reef sharks, giant trevallies
Neptune's House: a cave at 31 meters (103 feet), blue-spotted stingrays
Titanic Rocks: (near eastern mangrove area on the map) 8-18 meter (25-60 feet), pinnacles with nudibranchs, shrimp, and other macro critters
Bacong: steep wall to 20 meters, rich corals, sea fans, seahorses, stonefish, turtles, large resident bumphead parrotfish
Vergin: two walls to 27 meters (90 feet) with a sandy bottom, rich reef, turtles, and triggerfish
Dap Dap: rich corals in 3-5 meters (10-16 feet), wall to 20 meters (68 feet), big variety of marine life
For other posts about Philippines diving, please check out these popular articles:
Anda Bohol Accommodation and Dive Shops
Currently, none of the major liveaboard yachts cruising the Philippines make trips to Anda.  Fortunately, there are a number of resorts and hotels there ranging from budget to luxury.  Many of them are equipped with dive shops.  Otherwise, there are several quality diving operations nearby.  This website is a good source for the available options and can arrange a booking:
It is suggested to ask your hotel to advise you on arrangements from Tagbilaran to Anda.  They can help organize the most comfortable means.
A land tour of the Tarsier Sanctuary and Chocolate Hills is a must-do.
Anda Photo Opportunities
With the macro life, beautiful, diverse coral reef, and lots of fish, there are many excellent photo opportunities.  For information and reviews of diving cameras, click here:
Scuba Diving Trip Insurance
A cushion for emergencies provides peace of mind when on vacation.  I recommend this diving insurance as they have worldwide coverage and provide scuba divers quality insurance and medical assistance service.
Feedback and Comments
I hope you found this post on Anda scuba diving interesting and useful. If you have any questions or ideas, please feel free to share them in the comments section.  I'd love to know of any experience you have diving there.  If there is no comments section directly below, click here:  >>comments<<