We may earn money or products from the companies mentioned in this post.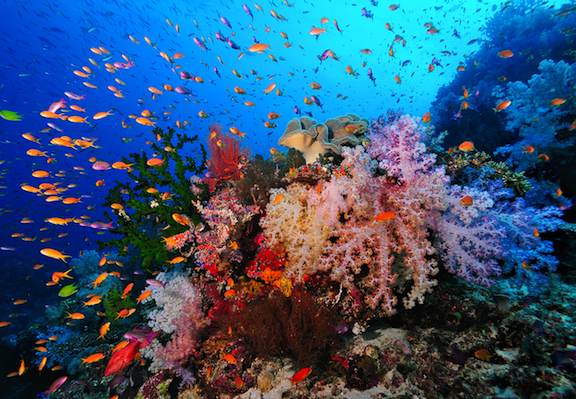 This is the fourteenth in a series of reviews of the best dive resort locations around the world.  In this post, the focus is Anilao, Batangas, Philippines.
In addition to this series on dive resort locations, the best worldwide liveaboard dive locations and services are reviewed in their own series.  To check them out, or others in this series, click on Liveaboards / Resorts on the menu at the top and choose a title from the list.
Have you ever been diving in Anilao before?  If so, I'd love to know about your experience.  What dive shop or liveaboard did you use?  Which dive spots are the best and what are the conditions there regarding the visibility, current, water temperature, sealife attractions, etc.?  Please post your response in the comments section at the bottom and we'll all learn something we can use.
Anilao Diving
Located 2½-3 hours drive from the Philippines main international airport in Manila, Anilao is a barangay (ward) in the city of Batangas, on the seaside in the southwest part of the city.  It is a Marine Protected Sanctuary, the first in the country, which has long been a favorite of locals and expats from the area and is getting increasingly popular as an international destination due to the high quality of the scuba diving.
There is great biodiversity, even in quite shallow water, with a big variety of hard and soft corals.  Anilao's claim to fame as one of the best locations in the world is for muck diving and the great array of macro photography subjects.  Highlights include gobies, mantis shrimp, bobbit worms, various shrimps and crabs, nudibranchs, several varieties of cuttlefish, hairy frogfish, mimic octopus and many others.  There are also stingrays, barracuda, jacks, hawksbill and green turtles, reef sharks, and the occasional whale shark.
Around the peninsula and Maricaiban, the bigger Island just to the south, are 50+ identifiable dive sites.  A lot of the diving is suitable for beginners and Anilao has loads of dive shops available to do the training.  Currents are usually mild, but where there is strong current, as there can be at Mainit Point, or for deeper sites, the diving is at the advanced level.
Diving is possible year round, but from July to September there can be a lot of rain and the possibility of typhoons. At that time visibility will be worse with a greater possibility of surface chop. Not many days of diving are lost, though.
Water temperature varies with the season.  From November to February it dips to an average of 22-24°C (72-75°F).  The rest of the year it is usually 27°C (80°F) or above.  The air temperature has a range of 23-34°C (73-93°F).  From November to May the visibility is 15-20 meters (50-65 feet).  With the rains, it decreases.
Selected Popular Anilao Dive Sites
Mainit Point – 5-30 meters (16-100 feet), boulders, some of which break the surface, with stepping drop-offs, soft corals, feather stars, sea stars, nudibranchs, anemones, other macro critters and schooling fish, cave at 7 meters (23 feet) with whitetip reef sharks, currents can be strong, advanced level
The Koala – 8-24 meters (25-80 feet) , coral garden, soft corals, small reef fish, anemones, macro critters, mild to moderate current, beginner level
Sepok Wall –  15-90 feet (5-27 meters), coral gardens with lots of reef fish descending to a wall that drops to 90 feet (27 meters), bigger reef fish, barrel sponges, nudibranchs, sea cucumbers and other macro critters, pelagics, moderate to strong currents, experienced level
Mapating Point – 65-135 feet (20-40 meters), submerged rock with several drop-offs, lots of fish, several pelagics, strong current, experienced divers
Beatrice Rock – 47-90 feet (14-27 meters), several drop-offs with deep channels in between, lots of reef fish, moderate current, intermediate level
Secret Bay – 12-68 feet (4-20 meters), near Mainit Point, world class macro/muck diving in volcanic sand, frogfish, ghost pipefish, mimic octopus, and many more, little current, beginner level
Balahibong Manok (Chicken Feather Island) – to 70 feet (21 meters), small island east of Maricaiban and Bonito, hot spring on west side at 70 feet (21 meters), diverse coral reef on east side, lots of reef fish, soft corals, crinoids, moderate to strong current, experienced level
Ligpo Island – 70-100 feet (20-30 meters), underwater pinnacle to the west, can swim around the island in one dive, rich coral and macro life, variety of fish, a cave on the east side with whitetip reef sharks, moderate to strong currents, experienced level
The Cathedral – 70-100 feet (20-30 meters), marine park sanctuary developed from a barren seascape when it started, cross mounted between two stones by President Ramos in 1983, today rich hard and soft corals, feather stars, sea squirts, hydroids, barrel sponges, many varieties of fish, mild to moderate current
Twin Rocks – 3-12 meters (6-40 feet), remains of capsized barge, gradual slope, rich corals, sponges, invertebrates, macro life including Spanish dancers, batfish, reef fish, barracuda, squid, beginner level
This website has thumbnail sketches for 47 Anilao dive sites:  Anilao Dive Sites
For other posts about Philippines diving, please click on these:
Currently, none of the major liveaboard yachts cruising the Philippines make trips to Anilao.  Fortunately, there are a number of resorts and hotels there ranging from budget to luxury.  Many of them are equipped with dive shops.  Otherwise, there are a dozen or more quality diving operations nearby.  This website is a good source for the available options and can arrange a booking:
It is suggested to ask your hotel to arrange pick-up at the airport.  Otherwise, the logistics of taxis and buses will be less convenient.
Anilao Photo Opportunities
With the macro life, beautiful, diverse coral reef and lots of fish, there are many excellent photo opportunities.  For information and reviews of diving cameras, click here:
A cushion for emergencies provides peace of mind when on vacation.  I recommend this diving insurance as they have worldwide coverage and provide scuba divers a quality insurance and medical assistance service.
Feedback and Comments
I hope you found this post on Anilao scuba diving interesting and useful. If you have any questions or ideas, please feel free to share them in the comments section.  I'd love to know of any experience you have diving there.  If there is no comments section directly below, click here:  >>comments<<