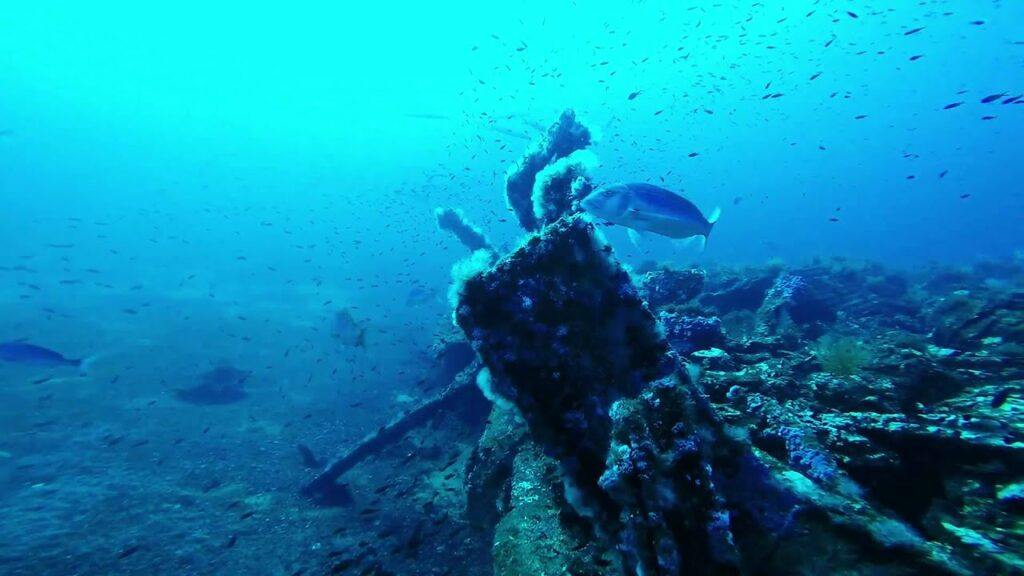 Updated August 6, 2022
This is the one hundred and forty-third in a series of reviews of the best dive resort locations around the world.  In this post, the focus is on Menorca, Spain.  In addition to this series on dive resort locations, the best worldwide liveaboard diving locations and services are reviewed in their own series.  To check them out, or others in this series, click on Liveaboards/Resorts on the menu at the top and choose a title from the list.
Have you been diving in Menorca before?  If so, I'd love to know about your experience.  What dive shop or liveaboard did you use?  Which dive spots are the best and what are the conditions there regarding the visibility, current, water temperature, sealife attractions, etc.?  Please post your response in the comments section at the bottom and we'll all learn something we can use.
Scuba Diving Menorca Spain
Background
Menorca is at the eastern end of the Balearic Islands, an autonomous region of Spain, located 208 kilometers (130 miles) southeast of Barcelona.  It is about 50 kilometers (31 miles) long and 16 kilometers (10 miles) wide with a population of 92,000.  The capital in the southeast is Mahon, also known as Maó.
Known for megalithic monuments indicating early prehistoric human activity, beautiful scenery, and 70 beaches, the whole island is a UNESCO and European Biological Reserve.
During the warm season from May to October, there are a large number of mostly British tourists mainly interested in adventurous activities and family-oriented entertainment, as opposed to the more raucous lifestyle of tourists in the Balearic sister islands of Mallorca and Ibiza to the west.  Tourism is the main economic driver with growing service and construction sectors.  Catalan and Spanish are the official languages with Menorqui, a local dialect of Catalan, the language of the masses.
Undersea World
Diving in Menorca is notable for the variety of terrain, clear water, rich marine life, and easy access to dozens of sites.
Conditions are usually smooth with good visibility in the range of 20-30 meters (66-100 feet) on an undersea topography of rocks, caves, caverns, tunnels, and crevices, with sandy areas, seagrass beds, and encrusting life of corals, sponges, gorgonians, algae, and other invertebrates.  With lots of nooks and crannies, there is excellent macro life to delight photographers like nudibranchs, crabs, lobsters, cuttlefish, octopus, and scorpionfish.  Other marine life highlights include big schools of barracuda, groupers, moray, and conger eels, bream, rainbow and peacock wrasses, painted combers, damselfish, cardinalfish, sepia, lizardfish, and amberjacks.
Most sites are relatively shallow at 10-24 meters (35-80 feet), but there are 6 or more intriguing wrecks that extend to technical depths, so there is something for all levels of skill.  Perhaps the most famous attraction is the many large caverns with spectacular displays of world-class limestone formations above and below the water's surface.
Access is relatively easy with most sites within 10-20 minutes of shore and reachable boat or car from ports, beaches, and fishing villages.
In addition, there is a marine reserve established in 1999 off the Bay of Fornells in the north.  In all, there are dozens of dive sites around the Menorcan coastline and more than 20 dive centers to choose from.
Seasons and Conditions
Diving is possible all year in Menorca.  The best time is from May to November when the water is warmer.
Air temperature average daily highs reach 29°C (84°F) in July and August and dip to 14°C (57°F) in January and February.
The range for water temperature is 14-26°C (57-78°F) with highs in August and lows in February and March.  During the summer months, a 3-5mm wetsuit will be enough thermal protection for most.  When the water is at its coolest, a drysuit with a hood and gloves is your best bet.
Currents are generally mild.  Further offshore sites may have moderate to strong current at times.
Menorca has a relatively dry climate with the wettest times from September through December with more than 61 mm (2.4 inches) of rain per month.
Visibility is usually in the 20-30 meter (66-100 foot) range.
There are sites suitable for all levels of diver from beginner to advanced and technical levels.  More than 20 dive shops are available that can provide a full range of diving coursework, equipment rental, guiding, and boat cruises.
For information about cold water gear, please check out my review:
Mediterranean Liveaboards
There are no major liveaboard yachts cruising Menorca but there are to some other Mediterranean sites: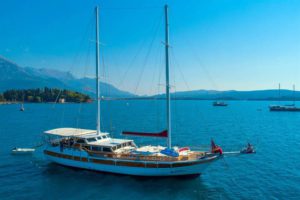 Sadri Usta, Montenegro Liveaboard Adventure Cruise – Check the Price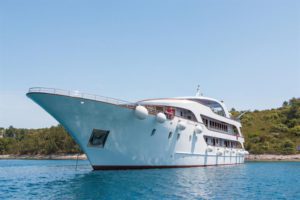 MV Futura, Croatia Liveaboard Adventure Cruise – Check the Price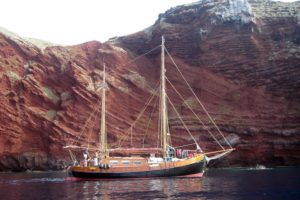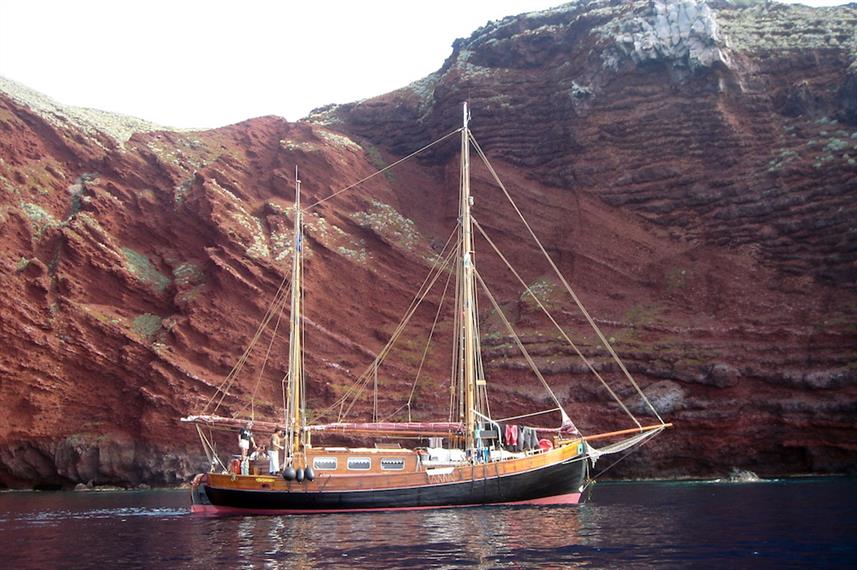 Norseman, Tuscan Archipelago Scuba Diving Liveaboard – Check the Price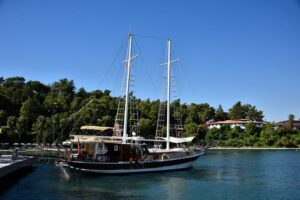 Fethiye Diving Expeditions, Turkey Scuba Diving Liveaboard – Check the Price
For my reviews of other regional diving destinations, please check out these posts: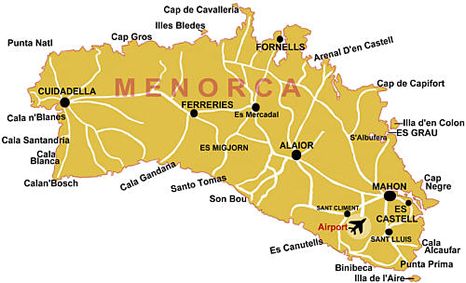 Selected Menorca Dive Sites
Junkers Ju 88 A-4 Wreck: 47 meters (154 feet), Luftwaffe aircraft with 4 crew ran out of fuel and landed at sea near a fishing boat 1.6 kilometers (1 mile) east of S'Algar in the southeast, all 4 crew were picked up by the boat and survived, wreck discovered in 2014, largely intact with encrusting invertebrates and marine life including conger eels and big grouper, suitable for technical divers (check the video above)
Malakoff Wreck: 32-40 meters (105-130 feet), 113-meter (371-foot) cargo ship that sank in a storm in 1929 off the southwest coast after hitting a small island outcrop of Escull De Governador,  hauling a cargo of glass, steel, tiles, and cement, the cement solidified after contact with the seawater, the structure has largely broken up leaving an abundant reef with marine life including nudibranchs, moray eels, moonfish, groupers, and barracuda, suitable for experienced level and technical divers (check out the video below)
Swiss Cheese: 30 meters (100 feet), on the north coast, gets the name from the maze of tunnels, holes, and entrances to the cave, shore entry after a 50-meter (164-foot) rocky path, large opening at 20 meters (66 feet), possible school of barracuda outside, inside look for grouper, scorpionfish, moray and conger eels, crabs, slipper and spiny lobsters, outside a distance to the north at 30 meters is a sandy area with possible stingrays, cormorants are also seen occasionally, suitable for experienced level divers
La Catedral (Cap d'En Font): 20 meters (66 feet), largest Menorca cavern located on the south coast, one big entrance, lots of natural light from the entrance but a torch is still recommended, stalactites can be seen above in the air pocket, suitable for all levels of diver
Pont d'En Gil: 12 meters (40 feet), perhaps Menorca's most famous dive site, just under the natural arch Pont d'En Gil near Ciutadella, 220-meter (722-foot) long cavern, after the entrance and a short swim, divers can surface to a show of giant stalagmites, stalactites, and cascading waterfall-like limestone formations, there is a small beach at the end of the cavern to get out of the water, suitable for all levels of diver
Macaret Point: 10-30 meters (35-100 feet), north coast site, shore entry, undersea terrain of arches and swim-throughs with rich marine life and lots of fish, suitable for all levels of diver (check out the top video)
Cala Viola: 6-18 meters (20-60 feet), marine park site, a reef with lots of small fish and stingrays, remains of a sailboat at 14-18 meters (46-60 feet), Spanish Civil War bunker to the west with a possible big school of barracuda, suitable for all levels of diver
Slipway: 6-24 meters (20-80 feet), cove near Cala en Blanes, at the shallow end to 10 meters (35 feet) look for octopus and barracuda, after a drop-off at 18 meters (60 feet) to 24 meters (80 feet) is an area of big rocks and boulders, swim-throughs, and a canyon, pieces of pottery from an ancient shipwreck are scattered in places, suitable for experienced level divers
Things to Do in Menorca (aside from scuba diving)
Menorca is rich in cultural, historical, and natural assets to enjoy.  It is much more laid back and inclined toward family than its two Balearic neighbors Ibiza and Mallorca.  Here is a list of some of the highlight attractions and activities around the island to check out:  local wine, sausage, and cheese, sailing, kayaking, hiking, hill views, prehistoric ruins, Cap de Cavalleria, urban exploring, Menorquin horses, cocktails in a cave, sunset in Artruix, Ciutadella (the original capital), Cova d'en Xoroi, Monte Toro, Museum of Menorca, Santa Maria Cathedral, Miseo Etnologico Moli de Dalt, Cala Turqueta Beach, S'Albufera des Gran Nature Reserve, Museo Militar de Menorca, Torralba D'en Salord Talaiotic Village, Dinebeca Vell (fisherman's village), Splash de Menorca (water park), Torre d'en Galmes, Fort Marlborough.
This video shows a few of the highlights and is a glimpse into what Menorca has to offer a tourist.
Menorca Transportation, Hotels, & Diving Services
Transportation
Air – Regular flights are available from mainland Spain, Balearic sister islands, Ibiza and Mallorca, and various regional and main UK airports to Menorca Airport (MAH).  Transit buses to Mahon run every 30 minutes from 6 am to 10 pm and stop at the bus station and a few other points along the way.  From the bus station, there is service to many resorts and towns around the island.  Taxis are available in front of the airport terminal.  Direct transfers from the airport to various reports around the island are bookable online.
Ferries – Regular ferries to Mahon Harbor are available from Valencia and Barcelona and from Palma in Mallorca.  Regular car ferries make runs to Ciutadella Harbor from Alcudia in Mallorca and Barcelona.
Taxis are a bit expensive but useful for short trips.  They can be booked by using an English-speaking service, Radio Taxis, by phone at +34 971 367 111.
Car rental is available at the airport and in the resorts from local and international companies.  Some of these same companies rent scooters.
Bus service around the island is available on three lines with regional routes.  Departures are hourly and pricing is reasonable.
There is one main road connecting the two major cities Mahon and Ciutadella.  All other main roads branch from it.
Walking – The island has the Cami de Cavalls footpath that covers the whole island providing a fully signposted walking route around the edge of Menorca.  In some cases, it is a shorter, more direct path to a resort destination than the roads provide.
For additional details regarding the above transportation, rentals, scheduling, and other tourist matters, go to Wikivoyage-Menorca.
Hotels and Diving
In Menorca, there are more than 400 lodging options starting at $25 per night.  More than 20 dive shops are in operation, some located within or associated with hotels.  They offer a full range of services that include equipment rental, diving certification classes, dive guides, and boat tours.
The website linked below has the details and can arrange a booking for the lodging.  You can easily find the location on the map provided on their site.  The rates are guaranteed to be the lowest and it is free to cancel or change dates.
Photography in Menorca
With the colorful coral reefs, a variety of fish, barracuda, macro critters, stingrays, wrecks, caverns, and intriguing onshore targets, as well, there are many excellent photo opportunities.  For information and reviews of dive cameras, click here:
Scuba Diving Trip Insurance
A cushion for emergencies provides peace of mind when on vacation.  I recommend this diving insurance as they have worldwide coverage and give scuba divers quality insurance and medical assistance service.
Feedback and Comments
I hope you found this post on Menorca scuba diving interesting and useful. If you have any questions or ideas, please feel free to share them in the comments section.  I'd love to know of any experience you have.  If there is no comments section directly below, click here:  >>comments<<