We may earn money or products from the companies mentioned in this post.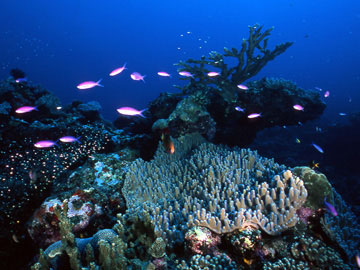 This is the eighty-eighth in a series of reviews of the best dive resort locations around the world.  In this post, the focus is on Kosrae, Micronesia. In addition to this series on dive resort locations, the best worldwide liveaboard diving locations and services are reviewed in their own series.  To check them out, or others in this series, click on Liveaboards/Resorts on the menu at the top and choose a title from the list.
Have you ever been diving in Kosrae before?  If so, I'd love to know about your experience.  What dive shop or liveaboard did you use?  Which dive spots are the best and what are the conditions there regarding the visibility, current, water temperature, sealife attractions, etc.?  Please post your response in the comments section at the bottom and we'll all learn something we can use.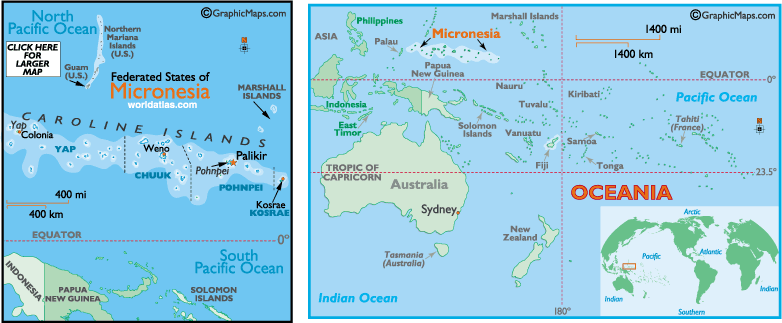 Diving Kosrae Micronesia
Background – Kosrae is the easternmost member of the Federated States of Micronesia 550 kilometers (342 miles) from airport to airport away from its nearest neighbor to the west, Pohnpei.  The population of 6,600 inhabits the one main island and several small ones in the immediate vicinity that altogether have an area of 110 square kilometers (42 square miles).  The main island has largely undeveloped densely vegetated mountains, the tallest being Mount Finkol at 634 meters (2,080 feet).  When viewed from a distance Kosrae is said to look like the "island of the sleeping lady."  Rivers with waterfalls come out of the mountains and the island is surrounded by white sand beaches and mangrove forest areas.  Archeological evidence indicates people were there in the first century AD.  The Spanish explorers initially sighted Kosrae in 1529, but the first contact with westerners came in 1824.  At that time it was evident that the social structure of the society was quite stratified with matrilineal linkage, nobles, and commoners.  Congregationalist missionaries arrived in 1852 and converted practically everyone to Christianity by the 1870s.  Notorious blackbirder, Bully Hayes, shipwrecked there in 1874 and there is a rumor of his treasure still on the island somewhere.  The Spanish arrived to occupy in 1885, but after defeat in the Spanish American War, they sold Kosrae to Germany.  German control lasted until WWI when the Japanese took over from 1914-1945.  During that stretch, the missionaries pretty much provided the administration and a more diverse economy started to develop.  In 1945 the US provided oversight until 1977 when the Federated States of Micronesia was founded.  The livelihood of most people relies on traditional subsistence farming and fishing.  Tourism is an important economic driver with scuba diving, water sports, and the natural environment the attractions.  Local varieties of food including taro, breadfruit, coconuts, bananas, yams, and sugarcane along with fish made up the traditional diet.  Limes, mountain apples, papayas, green tangerines, and pineapple have been added along with vegetables including eggplants, squash, cantaloupes, watermelons, cucumbers, lettuce, and Chinese cabbage which are also exported in small quantities to the Marshall Islands. Kosraean is the national language spoken by all, though technically the language of government discourse in the FSM is English.  Most people can speak English fairly well.  Those in positions to provide tourist services mostly speak English well.  For more details on the history, geography, culture, and demographics of Kosrae, click here:  Kosrae – Wikipedia
Undersea World – Kosrae is known for pristine coral reefs of densely packed hard coral, clear water with visibility to 60 meters (200 feet), and spectacular large animals mixed with a number of intriguing macro critters, as well.  172 species of hard corals, some thousands of years old, including staghorn, table, brain, cabbage, and finger corals, 5 species of soft coral, and big barrel sponges can be found on a barrier reef that has steep drop-offs and rolling bottoms, with large bommies, and some sandy areas.  The authorities are taking care to preserve the reef by having marker buoys installed at all the dive sites and several marine protected zones.  Macro critters include cowries, nudibranchs, flatworms, anemones with popcorn shrimp, giant clams, octopus, lobster, and crabs along with a nice variety of reef tropicals. Other highlights are schools of fusiliers, batfish, rainbow runners, barracuda, and big-eye jacks, bumphead parrotfish, eagle and manta rays, blacktip, whitetip, and grey reef sharks, hammerhead sharks, turtles, giant trevallies, wahoo, and dogtooth tuna.  At Hiroshi Point is a blacktip shark nursery where you can swim with 5-25 babies.  Bottlenose and spinner dolphins frequent the area and the occasional humpback whale comes during their breeding season in the summer months.  In addition, there are several historic plane and shipwrecks.  Most of the richest areas are at 18 meters (60 feet) or less, but there are also interesting places to see at greater than 30 meters (100 feet).
Seasons and Conditions – The air and water are both very nice and warm all year.  The air temperature average is 25°C (77°F) and the water temperature is almost always around 28°C (82°F) requiring minimal thermal protection. It rains 18-20 days a month but doesn't usually interfere much with the diving.  Visibility is excellent, usually better than 30 meters (100 feet) and ranging out to 60 meters (200 feet).  Easterly trade winds come from November to June and can cause currents to be stronger at that time particularly on the north and west sides of the island.  Also, the surface chop is greater and may induce the operators to go to the south and west sides for smoother conditions.  This also results in more nutrients and accompanying pelagics during that season.  There are dive sites suitable for all levels.  The two major dive operators at this time are located at the Pacific Treelodge Resort (PADI) and Kosrae Nautilus Resorts (NAUI).  They both provide a range of diving coursework, equipment rental, guiding and boat cruises.  In respect to the local religion, there is no diving on Sundays.
There is not a liveaboard that directly cruises the Kosrae dive sites, but there are boats that go to Palau and Chuuk (Truk).  Here are my reviews and links to those liveaboards: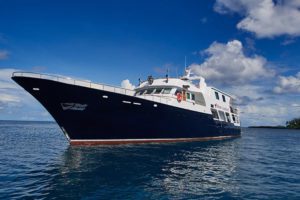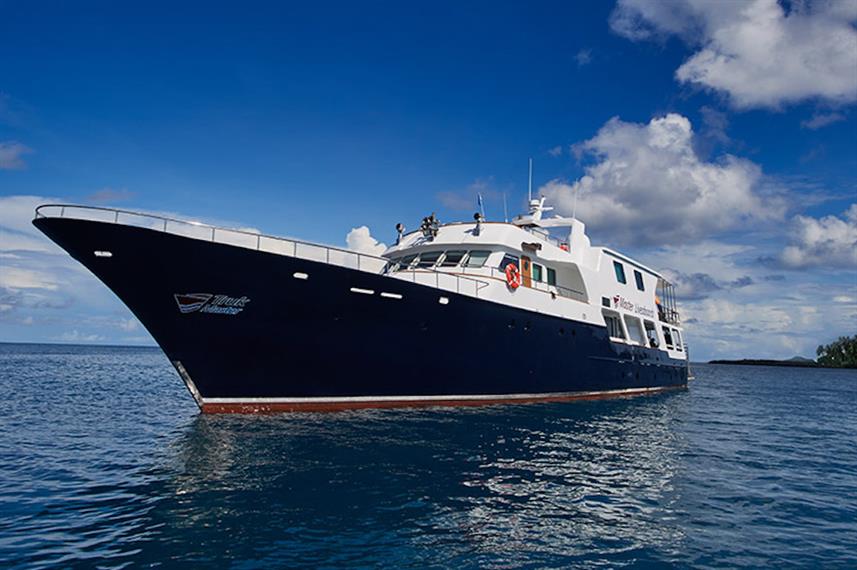 Truk Master, Truk Lagoon Liveaboard – Check the Price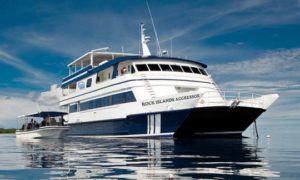 Rock Islands Aggressor, Palau Liveaboard – Check the Price
Here are my reviews of other Pacific island liveaboards and resort diving: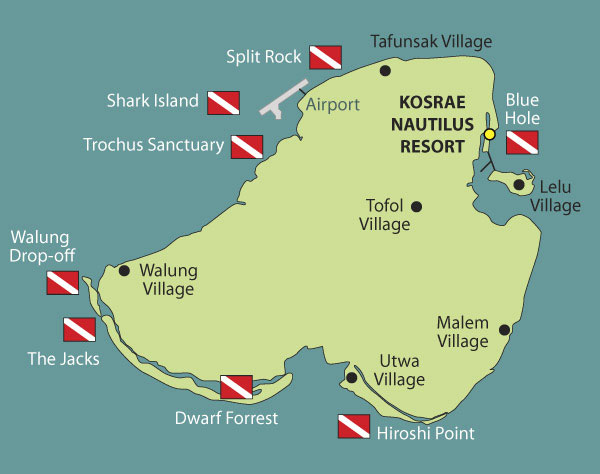 Selected Kosrae Diving Sites
Blue Hole:  18 meters (60 feet) maximum depth, off Lelu causeway, shore entry, stingrays, juvenile fish, big pufferfish, all levels
Split Rock: big coral head split in two, large enough to swim through, lots of macro critters, all levels
Shark Island: good variety of fish and invertebrates, strong current possible, when current is mild, an excellent night dive, all levels
Trochus Sanctuary: site with crevices running perpendicular to the shore, macro critters like nudibranchs, cowries, and flatworms in the nooks and crannies, relaxing turtles, all levels
Walung Drop-off: hard coral garden at the base of the mooring line, anemones with clownfish, and popcorn shrimp, sheer drop-off to the depths with layers of hard corals and nice macro life, big pufferfish, schools of barracuda, reef and hammerhead sharks, turtles, strong current possible, experienced level
The Jacks: steep densely layered coral wall descending to 30 meters (100 feet) to a peninsula protruding out to sea, experienced level
The Dwarf Forest: located in the Utwe Biosphere Reserve, coral underneath mangrove trees, rare nudibranchs and other marine life a bit different from the normal reef critters, all levels
Hiroshi Point: areas of complete dense coverage of hard corals, lots of tube worms and other invertebrates, squid, schools of big parrotfish, reef sharks, eagle rays, barracuda, blacktip shark nursery, variable current, all levels
The Leonora:  9 meters (30 feet), the wreck of the notorious 19th-century trader and scalawag, Bully Hayes, schooner sunk in a storm in 1874, a few metal objects remain, all levels
Kosrae Photos
With the interesting undersea terrain, beautiful hard corals, a variety of fish, sharks, rays, dolphins, and turtles, scenic beaches, forests, and mountain waterfalls, historical ruins, and cultural sites as well, there are many excellent photo opportunities.  For information and reviews of dive cameras, click here: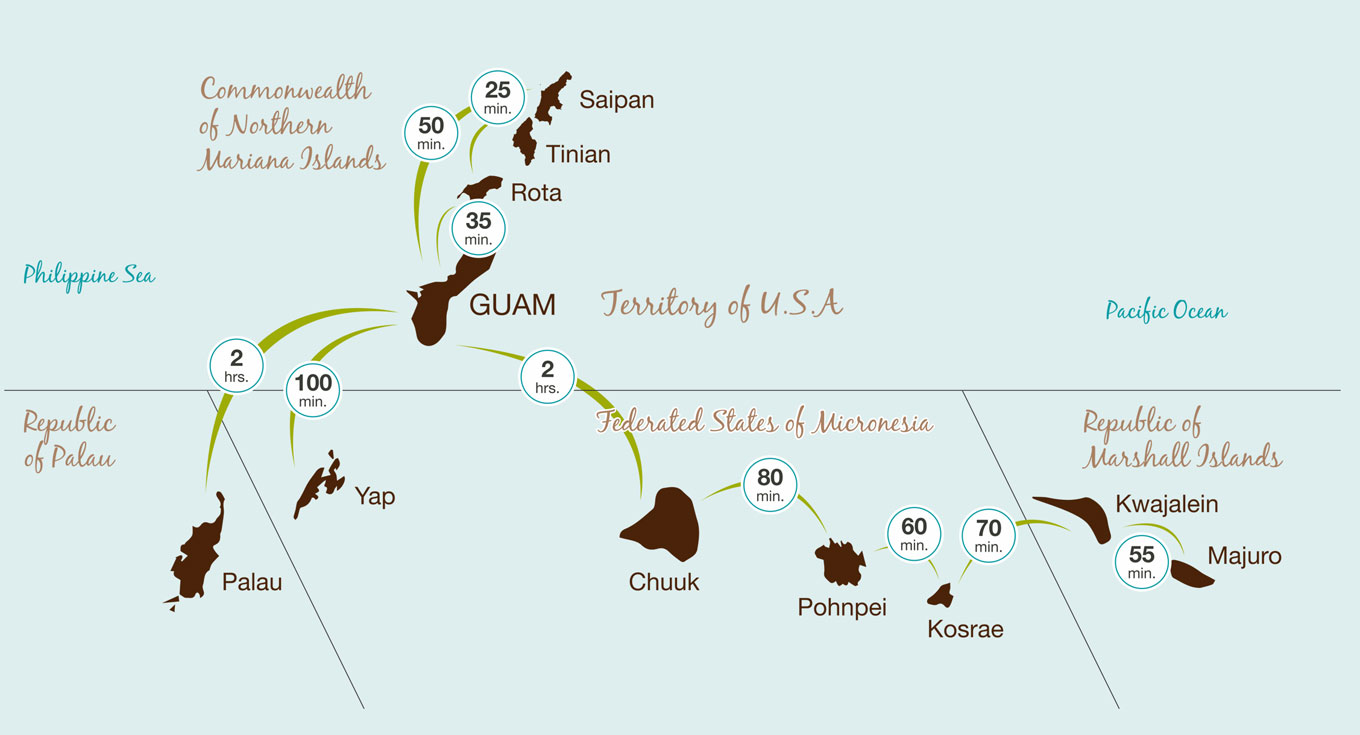 Kosrae Hotels, Transportation, and Dive Shops
Transportation – Kosrae International Airport on the northwest coast is serviced by United Airlines with numerous regular flights from Guam and Honolulu.  Taxis are available and cheap, but not entirely reliable.  Rental cars are also available at a reasonable rate and have the reputation of being fairly well maintained.  You can get them at the airport.
Lodging and Dive Shops – The Pacific Treelodge Resort and Kosrae Nautilus Resorts on the coastline just north of Tofol, the capital, are western quality resorts that each have their own in-house dive shops.  These shops are major diving operations and offer full services including equipment rental, dive courses, guiding and boat dive cruises.  The website linked below has the details and can arrange the booking.  You can easily find the location on the map provided on this site.  Their rates are guaranteed to be the lowest and it is free to cancel or change dates.
Things to do on Kosrae (aside from scuba diving)
Surfing, water sports, boating, touring, and enjoying the local culture are the main attractions.  This video is an excellent introduction to the life, culture, activities, and sights of Kosrae.
A cushion for emergencies provides peace of mind when on vacation.  I recommend this diving insurance as they have worldwide coverage and provide scuba divers a quality insurance and medical assistance service.
Feedback and Comments
I hope you found this post on Kosrae scuba diving interesting and useful. If you have any questions or ideas, please feel free to share them in the comments section.  I'd love to know of any experience you have diving in Kosrae.  If there is no comments section directly below, click here:  >>comments<<