We may earn money or products from the companies mentioned in this post.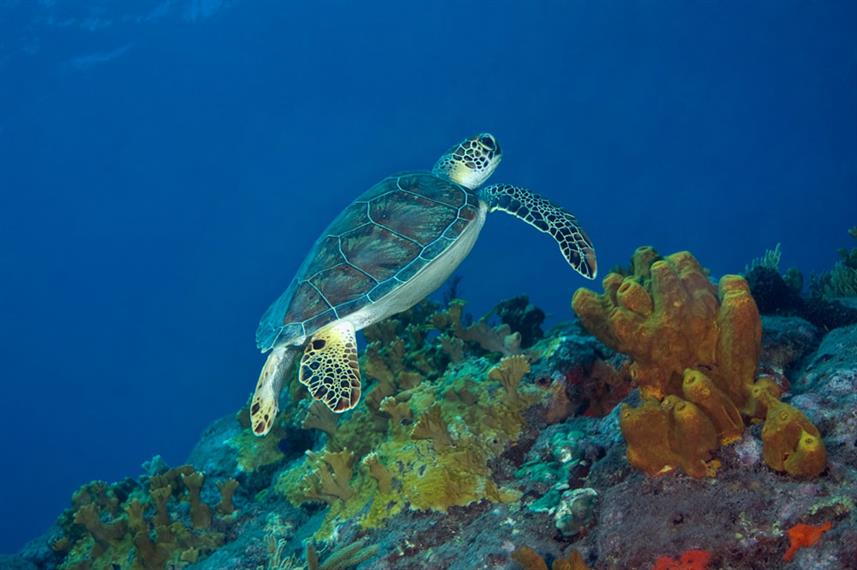 This is the one hundred and ninety-second in a series of reviews of the best diving destinations around the world.  In this post, the focus is on Saba.  In addition to this series on diving destinations, the best worldwide liveaboard diving locations and services are reviewed in their own series.  To check them out, or others in this series, click on Liveaboards/Resorts on the menu at the top and choose a title from the list.
Have you ever been scuba diving in Saba before?  If so, I'd love to know about your experience.  What dive shop or liveaboard did you use?  Which dive spots are the best and what are the conditions there regarding the visibility, current, water temperature, sealife attractions, etc.?  Please post your response in the comments section at the bottom and we'll all learn something we can use.
Scuba Diving in Saba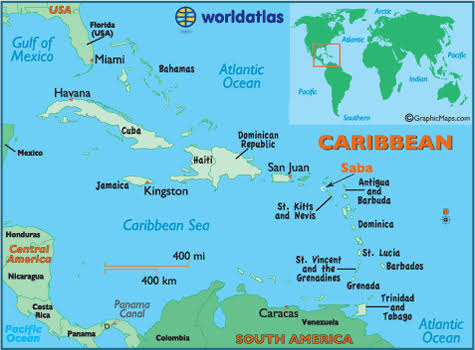 Background – Saba is located in the Lesser Antilles to the southwest of St. Martin and northwest of St. Kitts.  Previously part of the Netherland Antilles, upon its dissolution in 2010 Saba became a special municipality of the Netherlands.  At 13 square kilometers (5 square miles), it is the smallest territory or sovereign state in the Americas.
Volcanic in origin with no permanent beaches, the circular island has rocky shores and cliff faces with rain forests and endemic wildlife nurtured by the warm wet climate.  Landscape views are dominated by the potentially active volcano, Mt. Scenery at 887 meters (2,910 feet).
Originally sighted by Christopher Columbus, Saba has an intriguing history of traders, pirates, and plantations. Today there are 2,010 residents along with 200-300 medical students.  Most can trace their ancestry to a mixture of African, Dutch, English, Scottish, and Irish roots.  English and Dutch are spoken with English more dominant.
With 25,000 visitors annually, tourism is the leading driver of the economy with eco-tourism, scuba diving, climbing, and hiking the most important.  There is little nightlife.  Saba is most famous for hand-stitched Saba Lace with a tradition dating back to the 19th century, and Saba Spice, a rum drink.
Undersea World – In the spirit of eco-consciousness found on land as well, Saba has 30 protected dive sites around the island on its mostly volcanic subsea terrain.  A lot of it mirrors what you can find above the shoreline with dramatic walls and drop-offs, pinnacles, seamounts, swim-throughs, tunnels, caverns, some more gradual rocky slopes, coral gardens, muck areas, and grass beds.  The Leeward Caribbean side sites are more protected from winds and generally have smoother surface conditions and less current than those on the windward Atlantic side.  Sites are mostly pristine with a rich array of hard and soft corals, sponges including huge barrel and tube sponges, gorgonians, and other encrusting invertebrates.  Other marine life highlights are macro critters like nudibranchs, arrow crabs, spiny lobsters, urchins, cleaner shrimps, octopus, flying gurnards, and seahorses along with blue and brown chromis, garden eels, filefish, trunkfish, porcupine puffers, blue tangs, goatfish, trumpetfish, batfish, Atlantic spadefish, Queen angelfish, grunts, snappers, groupers, barracuda, pompano, southern stingrays, spotted eagle rays, hawksbill and green turtles, nurse sharks, blacktip, and Caribbean reef sharks, dolphins, and the occasional manta ray.
Seasons and Conditions – Diving is possible all year in Saba.
It's always warm with air temperature average daily highs of 31°C (88°F) in summer and 28°C (82°F) in winter.
The water temperature range is 26-28°C (79-82°F).  A 3mm full wetsuit or shorty will be sufficient for most divers when the water is at its coolest.
The strongest rains come from June through November when there is a possibility of hurricanes but rains don't often interfere with the diving.  Hurricane George in 1998 was the last with any major impact.
Currents are generally mild though there are locations and conditions when they can be strong.  Surface conditions tend to be rougher on the windward Atlantic side dive sites.
Visibility is usually excellent in the 18-60 meter (60-200 foot) range throughout the year.
There is diving suitable for all levels around Saba.  Three dive shops are in operation that offer a range of PADI coursework, equipment rental, guiding and boat cruises.  There is one excellent liveaboard that cruises Saba and St. Kitts.  Here is my review and links to the vessel: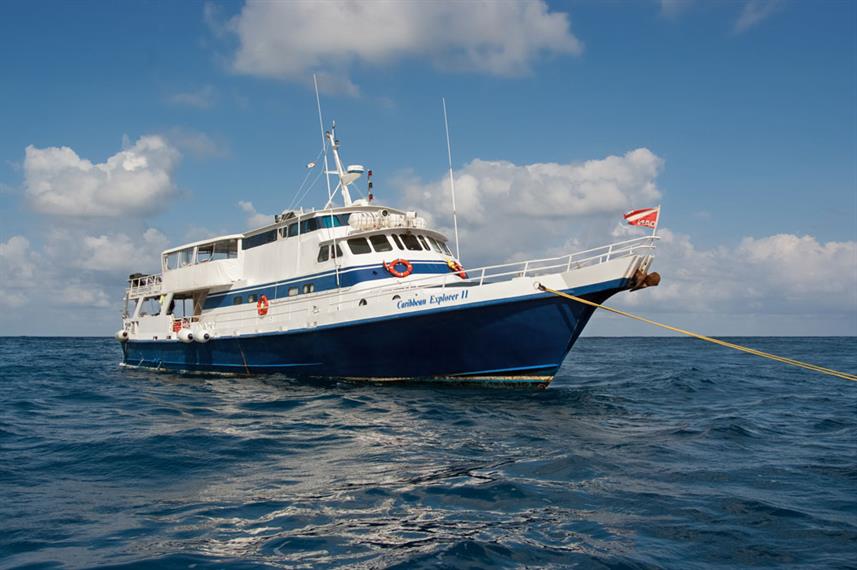 MV Caribbean Explorer II, St Kitts & Saba Liveaboard Diving – Check the Price & Details
For reviews of diving in other Caribbean locations, please check out these posts:

Selected Saba Dive Sites
Diamond Rock:  24 meters (80 feet), located between Torrens Point and Wells Bay, pinnacle site with walls, canyons, and tunnels, richly encrusted in sponges, corals, and sea fans, marine life includes batfish, flying gurnards, and yellowhead jawfish, strong currents are possible making for interesting drift diving, suitable for experienced levels
Eye of the Needle: 30-35 meters (100-110 feet), horseshoe-shaped pinnacle reachable at 30 meters (100 feet), richly encrusted with corals and sponges, macro life in the nooks and crannies, look for schools of Creole wrasses, groupers, turtles, nurse and Caribbean reef sharks, rays, jacks, yellowtail snappers, and possible manta rays
Customs House: 21-38 meters (70-120 feet), Ladder Bay rectangular site, a sloping reef with a sandy section providing good habitat for garden eels, and southern and roughtail stingrays, on further descent, there are gorgonians and sponges, look out for Caribbean reef sharks and some old encrusted anchors, suitable for experienced levels
Tent Reef:  12-30 meters (40-30 meters), off the southeast coast, large area with 4 sites, variety of features with a steep wall, a mini-wall, boulders, and an archway, lots of soft corals and sponges, macro critters include long snout seahorses, scorpionfish, frogfish, spiny lobsters, and garden eels, look for barracuda, jacks, nurse sharks, and green turtles, suitable for all levels depending on the depth
Greer Gut: 18-27 meters (60-90 feet), south end Windward site, light-colored sand patches with a horseshoe-shaped group of hard coral outcrops with large barrel sponges on a limestone non-volcanic base, split by sand channels and patches, look for spiny lobsters, scorpionfish, a variety of shrimps, anemones, Queen conchs, and nurse sharks, suitable for experienced levels
David's Dropoff:  12-36 meters (40-120 feet), off the southeast coast, shallow granite boulders on a slope to a sandy bottom at 36 meters (120 feet), sections of wire and staghorn corals, and gorgonians, look for wire coral shrimps, schoolmasters, yellowfin groupers, sharks, and dolphins, suitable for experienced levels
Saba Hotels, Transportation, and Dive Shops
Air – Saba is served by Juancho E. Yrausquin Airport and Winair which has 5 flights daily from St. Martin's Juliana International Airport.  The runway is 400 meters (1,300 feet) long and handles STOL aircraft and helicopters.
Ferry service to and from Saint Martin is available on two vessels, Dawn II and The Edge.  Each makes several trips per week.  One-way travel time is 1.5 hours.
There is one main road on Saba that goes from the airport to the harbor and connects all of the four villages on the island.  Taxis are available and regulated for pricing.  A couple of car rental agencies are in operation, one in The Bottom and one in Windwardside.  The roads can get steep, so take care when driving (or walking).
Within the villages walking is adequate.  Between them, a taxi or car is preferable and safer.  Hitchhiking is possible.
For further details on transportation and tourist information, please check Wikitravel-Saba
Hotels and Dive Shops – There are three dive shops in Saba.  All offer full services including equipment rental, PADI dive courses, guiding, and boat dive cruises.  The lodging options are limited and tend to be fairly expensive.  The website linked below has the details and can arrange the booking for accommodations.  You can easily find the location on the map provided on that site.  Their rates are guaranteed to be the lowest and it is free to cancel or change dates.
Things to do in Saba (aside from scuba diving)
This beautiful volcanic island with a very small population offers low key enjoyment and a relaxed atmosphere that is hard to match.  Here are some locations and activities to consider:
Mount Scenery, Hiking Trails, Booby Hill – JoBean's Glass Studio and Guava Tree Orchard, Peanut Gallery, El Momo Folk Art, Chez Bubba (bistro), Brigadoon (restaurant), Island Flavor (restaurant), Saba Rainbow Festival (November), Queen's Gardens Restaurant, Ocean Bar, Saba Artisan Foundation, Bizzy B Bakery, Five Square Art Gallery, Cove Bay (swimming), Wells Bay, Kakona (gift shop), Tipsy Goat Bar, Sacred Heart Church.
Photography in Saba
With the interesting volcanic subsea terrain, colorful corals and encrusting life, gorgonians, macro critters, schools of fish, southern stingrays, eagle rays, Caribbean reef sharks, turtles, and fascinating scenes on land, as well, there are many excellent photo opportunities.  For information and reviews of dive cameras, click here:
Scuba Diving Trip Insurance
A cushion for emergencies provides peace of mind when on vacation.  I recommend this diving insurance as they have worldwide coverage and provide scuba divers a quality insurance and medical assistance service.
Feedback and Comments
I hope you found this post on scuba diving in Saba interesting and useful. If you have any questions or ideas, please feel free to share them in the comments section.  I'd love to know of any experience you have.  If there is no comments section directly below, click here:  >>comments<<