We may earn money or products from the companies mentioned in this post.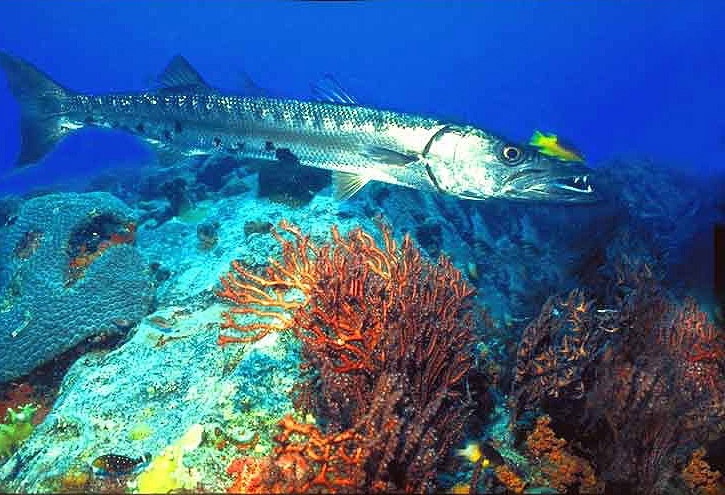 This is the fifty-sixth in a series of reviews of the best scuba diving destinations around the world.  In this post, the focus is Puerto Rico.
In addition to this series on dive resort locations, the best worldwide liveaboard dive locations and services are reviewed in their own series.  To check them out, or others in this series, click on Liveaboards/Resorts on the menu at the top and choose a title from the list.
Have you ever been diving in Puerto Rico before?  If so, I'd love to know about your experience.  What dive shop or liveaboard did you use?  Which dive spots are the best and what are the conditions there regarding the visibility, current, water temperature, sealife attractions, etc.?  Please post your response in the comments section at the bottom and we'll all learn something we can use.
Scuba Diving Puerto Rico
Background – Puerto Rico is an archipelago at the eastern end of the Greater Antilles, east of the Dominican Republic and just to the northwest of the U.S. Virgin Islands, 1,000 miles from Miami.  Consisting of the main island, 5 lesser islands, and many even smaller ones, it has a land area of 3,420 square miles (8,900 square kilometers) and a population of 3.2 million.
It is an unincorporated territory of the United States that is mountainous with 17 lakes and 50 rivers and a warm, wet climate.  Originally inhabited by the Taino people, the Spanish were the earliest outside settlers who in time brought African slaves and held sway until after the Spanish American War.  Today Puerto Ricans are American citizens.
The economy is based on manufacturing and service industries including finance, insurance, real estate, and tourism.  There are few natural resources and heavy debt, both of which handicap economic advancement, along with historic mismanagement.  Hurricane Maria destroyed the electrical grid in 2017 helping to add to the misery of the poorest U.S. territory.
The people today are an ethnic mix that has been hard to clearly measure, but around 60% are of European ancestry, 27% African, and the rest Asian and Amerindian.  Music is important as a cultural influence along with traditions from the variety of peoples that have come to Puerto Rico over the years including Spanish, Italian, French, German, Irish and African.  More recently there has been an influx of North and South Americans, Cubans and Dominicans that have added to the flavor.  Spanish is the primary language with most able to speak English, as well.  The local cuisine known as "cocina criolla" has European, African and Taino aspects and baseball, boxing, volleyball, basketball, and soccer are popular sports, among others.
Undersea World – With a long coastline on the main and smaller islands and situated between the Atlantic and the Caribbean, there are many choices for diving.  The north and west have fewer popular dive sites with most of the diving taking place to the east and the south.  The east side dives are a short distance from shore with rich coral reefs in shallow to medium depths.  Further to the east are Culebra and Vieques Islands known as having the best reefs and the clearest water in the territory.  To the south, the diving is characterized by offshore slopes and deep walls starting at 40-60 feet (12-18 meters) in open water a relatively short boat ride from the dock.
The reefs around Puerto Rico feature an array of colorful encrusting life including a variety of hard and soft corals, black and red gorgonians, lettuce coral, black coral, whip coral, yellow and purple tube sponges, huge barrel sponges and green finger sponges on diverse terrain with arches, swim-throughs, canyons, caverns, and arches.  The clear water is an excellent lens for macro and fish life like Chromis, grunts, schoolmasters, spiny and slipper lobsters, green and spotted moray eels, crabs, octopus, schooling black durgons, wrasses, striped parrotfish, hogfish, triggerfish, gray angelfish, barracuda, pelagics, eagle rays and nurse and Caribbean reef sharks.
For reviews of diving in eastern Florida and other Caribbean locations, please check out these posts:
Seasons and Conditions – Diving is good year-round with average daily air temperature highs between 83-89°F (28-32°C).  It rains all year with 12-19 rainy days per month.  The driest months are February and March and the hurricane season runs from June through November.  Water temperatures have lows of 75°F (24°C) in winter and highs of 83°F (28°C) in summer.  Divers can probably manage with a 3 mm wetsuit when the water is at its coolest.  Visibility is usually 50-100 feet (15-30 meters) around the island of Puerto Rico and sometimes even better around Desecheo and Culebra.  The current is generally mild.  There are at least 48 dive shops that operate on Puerto Rico, the main island, and some of the smaller ones that are equipped with a full range of diving classes, equipment rental, guiding and boat cruises.
There is not a liveaboard that directly cruises the Puerto Rico dive sites, but many Caribbean sites are supported by liveaboard diving.  Here is my review that covers a variety of locations and a link to a nearby liveaboard in the Virgin Islands:
Cuan Law Virgin Islands Liveaboard – Check the Price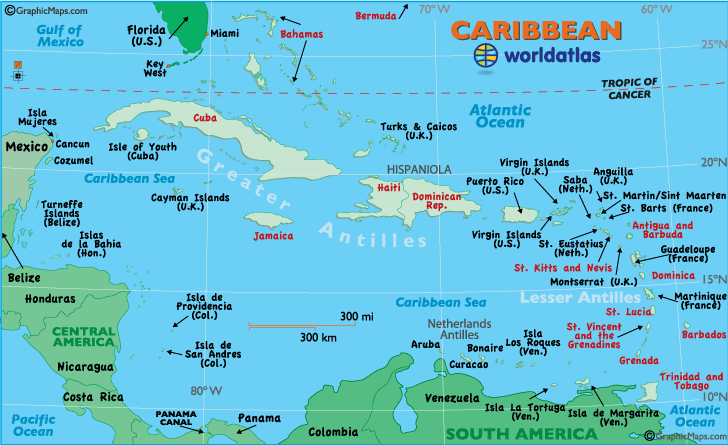 A Sampling of Puerto Rico Scuba Diving Sites
Desecheo Island Sites (45-minute boat ride from Rincon in the west)
Las Cuevas: arches, canyons, and swim-through with a rich coral reef, suitable for all levels
Candyland: 80 feet (18 meters) maximum depth, colorful coral heads, huge sea fans, sponges and lettuce coral, swarms of tropicals, experienced level
La Parguera Sites (southwest coastal area, famous for its bioluminescent bay, mangrove islands and manatees)
Fallen Rock: 65-100+ feet (19-30+ meters), a 45-minute boat ride from La Parguera, a sharp drop off from a notch in the wall, schooling chromis, grunts, Spanish hawkfish, ocean triggerfish, mackerel, barracuda, jacks and spotted eagle rays
Efra's Wall: 55-100+ feet (16-30+ meters), colorful corals and sponges, gorgonians, golden zoanthids, variety of sponges, black coral, wall and canyon, crabs, slipper lobsters, schooling black durgons, striped parrotfish, Creole wrasse, experienced level
Black Wall: 60-130 feet (18-40 meters), a deep wall with huge red and black gorgonians, black corals, colorful tube sponges, hogfish, triggerfish and black durgons, experienced level
Culebra (a major eastern island with no freshwater runoff leading to great visibility, rich shallow reefs)
Cayo Raton: 60 feet (18 meters), rich corals and invertebrates, a flat semicircular reef that descends to 60 feet, dense schooling reef fish, queen angelfish, parrotfish, butterflyfish peacock flounders, and horse-eye jacks, all levels
Cayo Lobito: 75 feet (22 meters), lots of nurse sharks, schooling jacks and barracuda, experienced level
WIT Power Tugboat: 36-40 feet (11-12 meters), 90-foot (27-meter) tugboat sunk in 1984, rich invertebrate encrusting, reef tropicals and macro critters, turtles, all levels
Vieques (a big eastern island with good visibility, rich reefs, turtles, spotted eagle rays and bottlenose dolphins)
Angel Reef: 40-60 feet (12-18 meters), spur and groove reef with pristine corals, old Spanish anchors, gray angelfish, all levels
Mona Island (west of Mayaguez, compared to the Galapagos for its diversity): 165 feet (50 meters) maximum depth, beautiful coral reef around the island, boulders, rocky formations, caverns, steep walls, rich fish and invertebrate life, known for marlin, dolphin and whales, experienced level
Escambron (in San Juan): good introduction area for Puerto Rican scuba diving and as a training and refresher location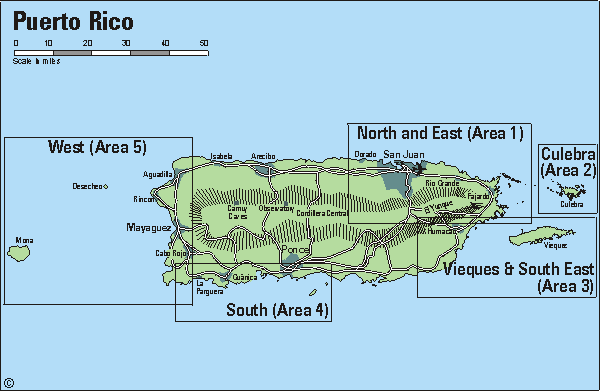 Puerto Rico Photos
With the interesting underwater terrain, wrecks, colorful corals and sponges, gorgonians, black corals, macro critters, schools of fish, rays, sharks, turtles, and fascinating scenes and historical sites on land, as well, there are many excellent photo opportunities.  For information and reviews of dive cameras, click here:
Major US airlines fly to Luis Munoz Airport in San Juan.  Jet Blue, United and Spirit also fly to smaller airports in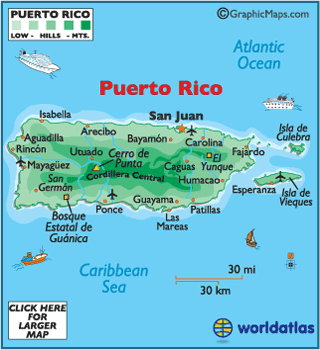 Aguadilla and Ponce.  Taxi, hotel transfer service and car rental are the methods available for transportation from the airport.  There is a metro bus and train service around San Juan, but no public buses or trains outside the San Juan metropolitan area.  Car rental, taxis and publico (shared taxis) are the options for traveling around the island.  Ferries run a regular schedule to the major islands and from Mayaguez to Santo Domingo, Dominican Republic.
At least 48 dive shops are operating on Puerto Rico providing a full range of services including equipment rental, dive courses, guiding and boat dive cruises.  Hundreds of hotels and resorts are available from $24 to $460 per night.  Many have in house dive operations.  The website linked below is a good source for the available options and can arrange a booking.  Their rates are the lowest and it is free to cancel or change dates.
Puerto Rico Things to Do (aside from scuba diving)
Puerto Rico has a rich and diverse culture and interesting historical and geological landscape.  Here is a sample of great things to do and locations to visit in Puerto Rico: see bio-luminescent Mosquito Bay, tour El Morro Fort, El Yunque National Rain Forest, San Cristobal Castle or Museo de Arte de Ponce, visit one of the cave parks, go on a catamaran day trip, tour Old San Juan, try some great Puerto Rican food on the street or in a restaurant, drink some Puerto Rican Coffee or Rum, visit the Bacardi rum factory, join a festival, go to one of the many beaches  . . . . . .   Check out the videos below for a glimpse of life in Puerto Rico and a few additional leisure options.
A cushion for emergencies provides peace of mind when on vacation.  I recommend this diving insurance as they have worldwide coverage and provide scuba divers a quality insurance and medical assistance service.
Feedback and Comments
I hope you found this post on Puerto Rico scuba diving interesting and useful. If you have any questions or ideas, please feel free to share them in the comments section.  I'd love to know of any experience you have diving there.  If there is no comments section directly below, click here:  >>comments<<