We may earn money or products from the companies mentioned in this post.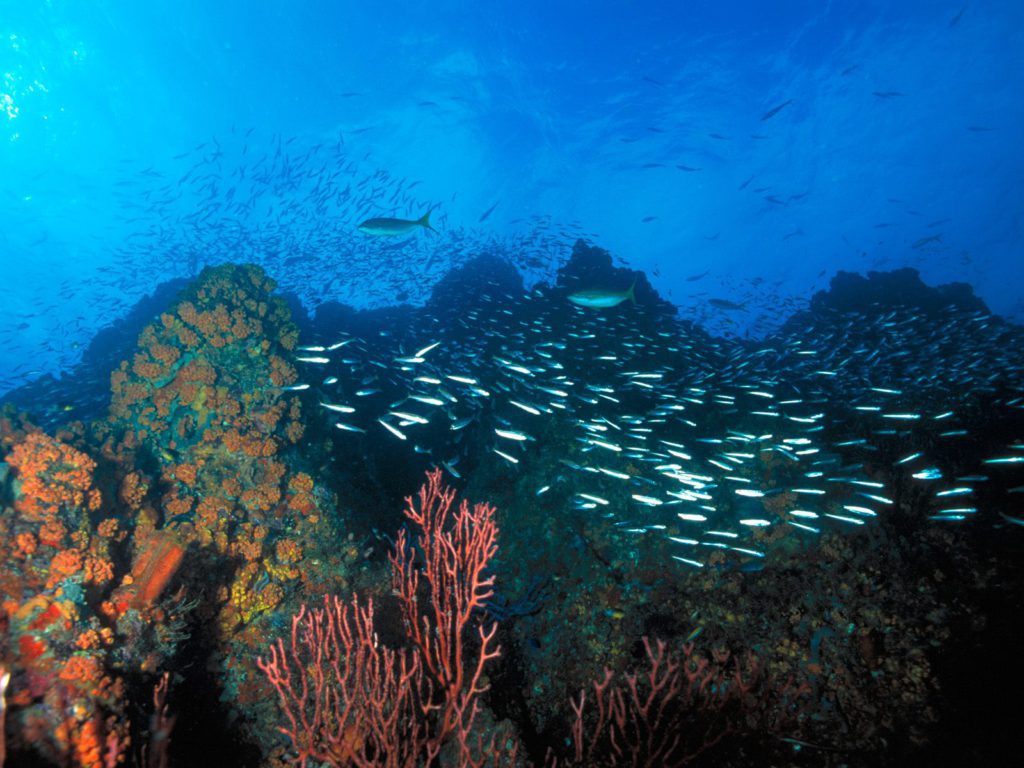 This is the twenty-fifth in a series of reviews of the best scuba diving destinations around the world.  In this post, the focus is Los Roques, Venezuela.
In addition to this series on dive resort locations, the best worldwide liveaboard dive locations and services are reviewed in their own series.  To check them out, or others in this series, click on Liveaboards / Resorts on the menu at the top and choose a title from the list.
Have you ever been diving in Los Roques?  If so, I'd love to know about your experience.  What dive shop or liveaboard did you use?  Which dive spots are the best and what are the conditions there regarding the visibility, current, water temperature, sealife attractions, etc.?  Please post your response in the comments section at the bottom and we'll all learn something we can use.
Los Roques Venezuela Diving
Background – Consisting of 350 islands, cays and islets, Los Roques is an isolated archipelago covering 40.61 square km (25 square miles), 128 km (80 miles) north of the nearest mainland city, La Guaira, Venezuela, 176 km (110 miles) from the capital of Caracas and 160 km (100 miles) east of Bonaire.  It has a permanent population of 1,500 that lives primarily on one island, El Gran Roque, and 70,000 visitors annually.  Due to its bird population, it was made a national park in 1972.  Since that time it has developed a reputation as one of the very finest scuba diving regions in the Caribbean.  Spanish is the primary language.  In the hotels and dive shops, there are English speakers.
Undersea World – Barrier reefs on the east and south provide protection and no mainland estuaries flow into the archipelago leaving it with pristine rich coral formations and clear water.  There are shallow areas of seagrass and coral gardens, pinnacles, walls of soft corals and sea whips to as deep as 60 meters (200 feet), caverns and 16th-century shipwrecks.  Sponges of all sizes and colors enhance the reef palette and a long list of other highlights include queen conchs, lobster, angelfish, wrasses, parrotfish, barracuda, surgeonfish, butterflyfish, 4 species of turtle (green, hawksbill, leatherback, and loggerhead), nurse sharks, stingrays, manta and eagle rays, tarpon and whale sharks.
Seasons and Conditions – Diving is good year-round with seasonal variations in conditions.  It is always warm with air temperatures to 30°C (86°F) in summer.  It is windier from December to April, which can increase surface chop.  The best diving is in the summer from June to October when water temperatures reach 30°C (86°F).  The rainy season runs from September to January.  Water temperature may dip as low as 25°C (77°F) in January and February.  Most divers will be comfortable in a 3 mm wetsuit when the water is at its coldest.  Visibility averages 30-40 meters (100-135 feet).
Los Roques is not an area renowned for liveaboard diving, but there are many cruises in other areas around the Caribbean.  Click here for details of a Caribbean liveaboard:
For reviews of diving in eastern Florida and other Caribbean locations, please click on these posts:
*Note: In the above video you can see divers killing lionfish.  In many places in the Caribbean, they have been introduced through the aquarium trade and made their way onto the reefs.  They are considered invasive and not welcome due to their over-consumption of local species and throwing the ecology out of whack.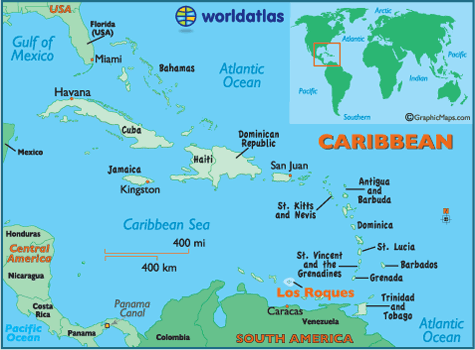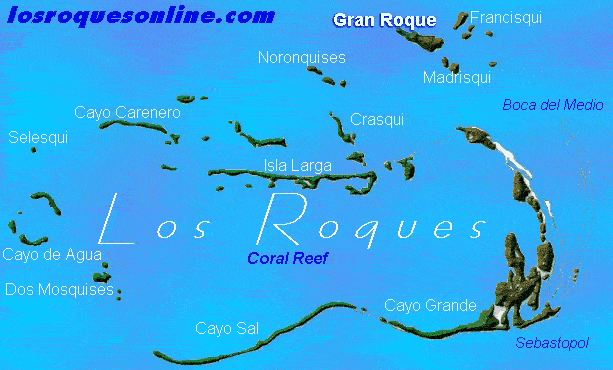 Selected Los Roques Dive Sites
Barrera del Sur: to 36 meters (120 feet), barrier reef of 50 sites on the south of the archipelago, shallow coral garden and drop off, morays, conger eels, turtles, barracuda, whale sharks, beginner to experienced level
El Gran Roques – Los Roques Cueva de Los Sabolos: to 20 meters (68 feet), coral and sponge covered wall, cavern at 15 meters (50 feet), beginner and experienced level
El Gran Roques – Le Piedra de La Guasa: to 30 meters (100 feet), northwest of El Gran Roque, pinnacles from 6 meters (20 feet) descending to 30 meters (100 feet), rich coral reef, shoals of small tropicals, grouper, red snapper, barracuda, variable current, visibility to 27 meters (90 feet), beginner to experienced level
Boca del Medio: 10-40 meters (35-130 feet), rich corals, barracuda, nurse sharks, manta and eagle rays, beginner and experienced
Noronquises: elkhorn corals, turtles, shipwrecks
Solapa de Rabusqui: caverns with a variety of crustaceans, nurse sharks
Dos Mosquises: rich corals, turtles
Tounge of the Ocean
Boca de Cote
La Buceadora
Francisqui
As you can see, information on many of the dive sites is scant to nonexistent.  I invite those of you who dive there to give me your descriptions in the comments and I will provide more details.  Thanks.
Los Roques Venezuela Hotels
Los Roques Airport, on El Gran Roque Island, handles flights all through the daylight hours, mostly from Caracas for small aircraft (STOL).  From there most people go to the port and travel to other islands using small boats, called peneros, from 9 am to 4 pm.
On El Gran Roque there are a few hotels in the 3-5 star range and a number of mom and pop operations. It is best to book early as rooms are limited and it is a very popular destination. As for diving, there are several shops to service you on El Gran Roque.  This website is a good source for the available housing options and can arrange a booking:
Los Roques Things To Do (aside from scuba diving)
Most activities are related to the beautiful seaside and the outdoors. The Los Roques National Park was originally set up as a bird sanctuary and the islands are home to many seabirds including pelicans and seagulls, as well as iguanas, salamanders, and black lizards.  One can island hop and trek to do a little bird and wildlife watching and take in the landscape that includes lighthouses and a volcano.  Snorkeling, paddleboarding, surfing, windsurfing, kiteboarding and fishing charters (bonefish, barracuda, jacks, Spanish mackerel)  are all popular.
Los Roques Photo Opportunities
With the macro life, beautiful, diverse coral reef, lots of fish, caverns, and wrecks, there are many excellent photo opportunities.  For information and reviews of diving cameras, click here:
A cushion for emergencies provides peace of mind when on vacation.  I recommend this diving insurance as they have worldwide coverage and provide scuba divers a quality insurance and medical assistance service.
Feedback and Comments
I hope you found this post on Los Roques scuba diving interesting and useful. If you have any questions or ideas, please feel free to share them in the comments section.  I'd love to know of any experience you have diving there.  If there is no comments section directly below, click here:  >>comments<<