We may earn money or products from the companies mentioned in this post.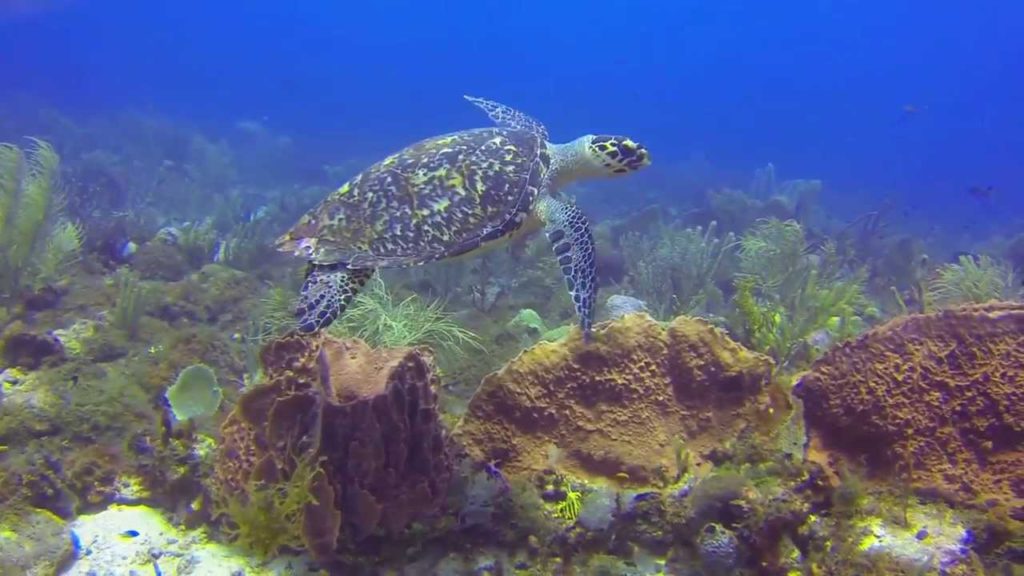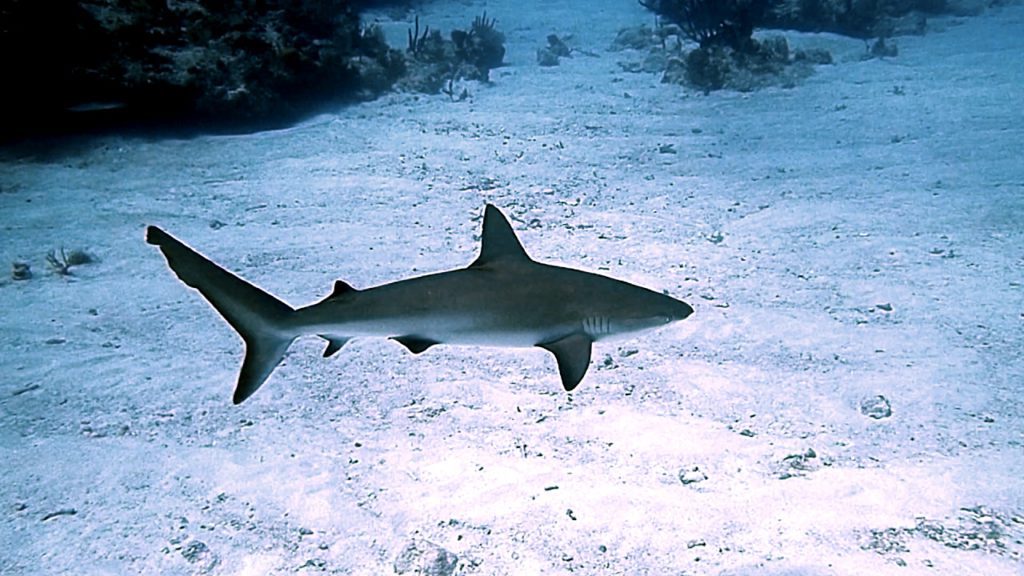 This is the one hundred and tenth in a series of reviews of the best scuba diving destinations around the world.  In this post, the focus is on Antigua and Barbuda. In addition to this series on dive resort locations, the best worldwide liveaboard diving locations and services are reviewed in their own series.  To check them out, or others in this series, click on Liveaboards/Resorts on the menu at the top and choose a title from the list.
Have you ever been diving in Antigua and Barbuda before?  If so, I'd love to know about your experience.  What dive shop or liveaboard did you use?  Which dive spots are the best and what are the conditions there regarding the visibility, current, water temperature, sealife attractions, etc.?  Please post your response in the comments section at the bottom and we'll all learn something we can use.
Scuba Diving in Antigua and Barbuda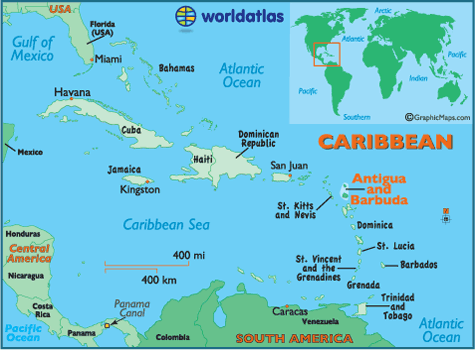 Background – Antigua and Barbuda and a number of small islands make up this country situated in the Lesser Antilles of the Caribbean Sea.  Archaeological finds indicate a settlement as early as 3,100 BC.  Columbus arrived in 1493 and the British established a base in 1632.  The indigenous Caribs and Arawaks died out before long due to disease, including smallpox, malnutrition, and maltreatment during the time African slaves were brought in to work tobacco and sugar plantations.  Soon the Africans outnumbered the British overlords.  British dominance ended with Independence in 1981 and membership in the Commonwealth for the islands.
The terrain is mostly fairly flat with a limestone foundation and sandy poor soil.  There is the remnant of a volcano in Mt. Obama (earlier known as Boggy Peak) at 402 meters (1,319 feet).  Both islands are blessed with sandy beaches, lagoons, and natural harbors.
Today the population of 100,000, 80% of which live on Antigua, is made up of citizens predominantly of West African, British, and Madeiran descent.  4,500 US citizens live there, as well.
Tourism is the main driver of the economy, with investment banking and financial services playing a significant secondary role, and light industry and farming for domestic use playing lesser roles.  Low water supply, poor soil, and lack of workers play against agriculture.  Tourism is the major draw for most of the labor force.
English is the national language with English-based Creole commonly used on the street.  Christianity is the religion of choice for 77% followed by smaller groups of followers of Rastafari, Islam, and Bahai.
Many sports are popular lead by Cricket.  Several all-time greats have come from Antigua and Barbuda including Sir Vivian Richards who has a stadium named after him.
For further information about the culture, history, and demographics, please go here:  Antigua & Barbuda – Wikipedia
Undersea World – While not having the reputation as the best dive destination in the Caribbean, Antigua and Barbuda nonetheless have a rich coral reef with a pretty good diversity of marine life and a number of historical shipwrecks.  The undersea terrain begins from shore with a gradual descent or a shelf on the southern and eastern coasts that set up a lot of great shallow diving.  There are few deep dives with most of the sites at less than 30 meters (100 feet) in depth.
The reefs have a nice assortment of sponges, gorgonians, soft and hard corals and other invertebrates.  Storms have damaged some sections, but overall the effect hasn't been too negative.  A nice array of marine life includes octopus, squid, blennies, pufferfish, goatfish, lobster, hermit crabs, grunts, schools of sergeant majors and many smaller reef fish, angelfish, spadefish, barracuda, pelagics, turtles, eagle rays, stingrays, Caribbean reef sharks, nurse sharks, and the occasional whale shark.
The tourist and diving scene at Barbuda is not as developed, but there is a similar fringing reef there and heaps of shipwrecks most of which have not been fully documented.  To dive there you need to arrange it with an operator on Antigua.
Seasons and Conditions – Diving is possible all year in Antigua and Barbuda.
Air temperature is always warm with daily averages between 25-30°C (77-86°F) all year.
Water temperature hits lows in winter of 24°C (75°F) and highs in summer of 30°C (86°F). A 3-5mm wetsuit is probably the most thermal protection needed for most when the water is at its coolest.
The wettest months are May and September through November. It is drier from December through April.  The possibility of Hurricanes and tropical storms is greatest between September and November.
Current– On the Caribbean side where most of the diving is done, the current is generally mild. On the Atlantic side, a strong current is more of a possibility.
Visibility is normally in a range of 15-40 meters (50-130 feet).
There are sites suitable for all levels of diver. A number of dive shops are in operation on the north, west, and south sides of the island that can offer a full range of diving coursework, equipment rental, guiding, and boat cruises.
None of the major liveaboard yachts dive on Antigua and Barbuda.  There is a liveaboard that cruises nearby St. Kitts.  Here is my review that covers several Caribbean liveaboard locations, and links to the St. Kitts liveaboard: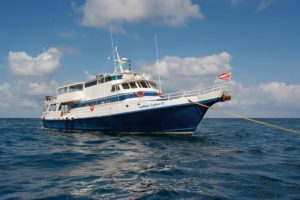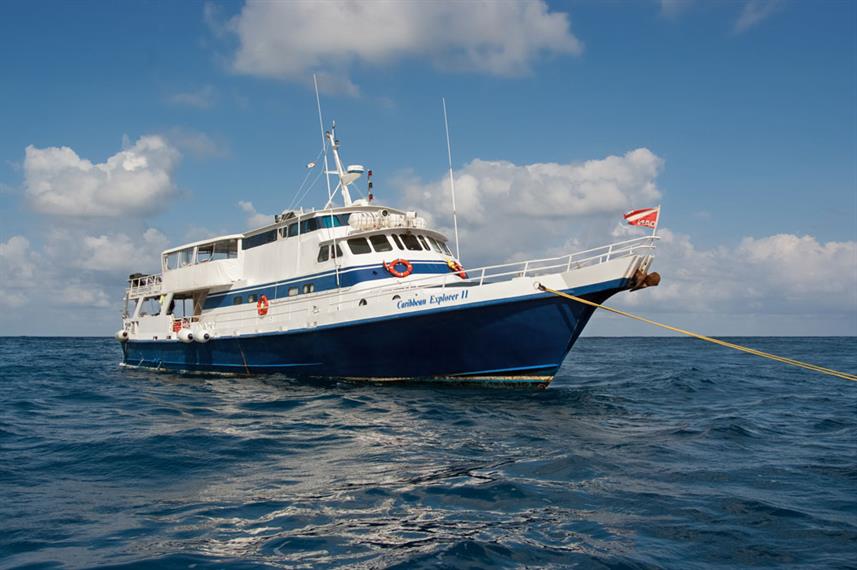 MV Caribbean Explorer II, St. Kitts Liveaboard – Check the Price
Here are my reviews of eastern Florida and other Caribbean dive locations and liveaboards:
Selected Antigua and Barbuda Dive Sites
Stingray Alley:  14-24 meters (45-75 feet), a valley with a sandy bottom and coral sides that provides a great spot for big southern stingrays to lie concealed, suitable for all levels of diver
Jettias Wreck: 8 meters (25 feet), French steamship freighter sunk in 1817, broken into sections with the bow, stern, boiler, and engine separated, rich encrusting corals and invertebrates, lots of small reef fish, grunts, parrotfish, trumpetfish, blue tangs, Spanish hogfish, and large barracuda, suitable for all levels of diver
Pillars of Hercules: 22 meters (73 feet) maximum depth, named for limestone rock formations onshore which continue below the surface, rich marine life including lobster, shrimps, crabs, fusilier, snapper, surgeonfish, angelfish, jacks, and barracuda, suitable for all levels of diver
Snapper Hole: wall from 14-24 meters (45-80 feet) to a white sand bottom, schools of grunts, moray eels, lobster, and southern stingrays in the sand, suitable for all levels of diver
Barracuda Reef: wall from 18-36 meters (60-120 feet), many ledges and small caverns providing habitat for a variety of reef fish and barracuda, suitable for experienced level divers
Snapper's Ledge: sloping ledge from 15-24 meters (50-80 feet), pelagics like big eye jacks, barracuda, and Spanish mackerel are often sighted, suitable for all levels of diver
Chimney's Reef: 12-24 meters (40-80 feet),  long reef that has a gradual stair-step slope with a hole in the rock face that forms a tunnel opening at the top of a ledge, fish attractions include angelfish, blackjacks, spadefish, barracuda, and nurse sharks that rest in the chimney,  suitable for all levels of diver
Carpenter's Rock: ridges and valleys from 14-24 meters (45-80 feet), a rich array of soft corals, and large reef fish including Queen angelfish, suitable for all levels of diver
Ariadne Shoal:  21 meters (70 feet), pelagics including barracuda, nurse sharks, great visibility for photography, suitable for all levels of diver
Billy's Grotto:  18 meters (60 feet) maximum depth, a rich reef of soft corals, sea fans, and sponges, schools of fusiliers, snapper, and other reef fish, other attractions include turtles, stingrays, and nurse sharks, suitable for all levels of diver
Things to Do in Antigua and Barbuda (aside from scuba diving)
The following video is a nice introduction to the scenic beauty and culture on Antigua:
Air – V.C. Bird International (ANU) on the edge of St. John's is the main airport handling flights linking with the United States, Canada, Europe, and other Caribbean islands.
Boat – Many cruise lines make stops in Antigua.  Yacht charters are also available for trips in and around the islands.
Ferry – Barbuda Express runs regularly scheduled ferries between St. John's and Barbuda.
Land – Bus service on Antigua is cheap and slow.  Taxi service is available.  Many tourists use hotel or tourist transport services.  Several car rental agencies are in operation and easy to find.
Hotels and Diving – There are many dozens of lodging options around Antigua starting at $36 and moving upwards to $1,400 per night.  At least three dive shops operate out on the north, west, and south sides of Antigua provide services that include equipment rental, diving certification classes, dive guides, and boat tours.  Diving off Barbuda should be arranged with the shops on Antigua.  The website linked below has the details and can arrange a booking for the lodging.  You can easily find the location on the map provided on this site.  Their rates are guaranteed to be the lowest and it is free to cancel or change dates.
Photography in Antigua and Barbuda
With the intriguing invertebrate life, variety of fish, macro critters, historic wrecks, and scenic shoreside targets, as well, there are many excellent photo opportunities.  For information and reviews of dive cameras, click here:
A cushion for emergencies provides peace of mind when on vacation.  I recommend this diving insurance as they have worldwide coverage and give scuba divers a quality insurance and medical assistance service.
Feedback and Comments
I hope you found this post on Antigua and Barbuda scuba diving interesting and useful. If you have any questions or ideas, please feel free to share them in the comments section.  I'd love to know of any experience you have.  If there is no comments section directly below, click here:  >>comments<<