We may earn money or products from the companies mentioned in this post.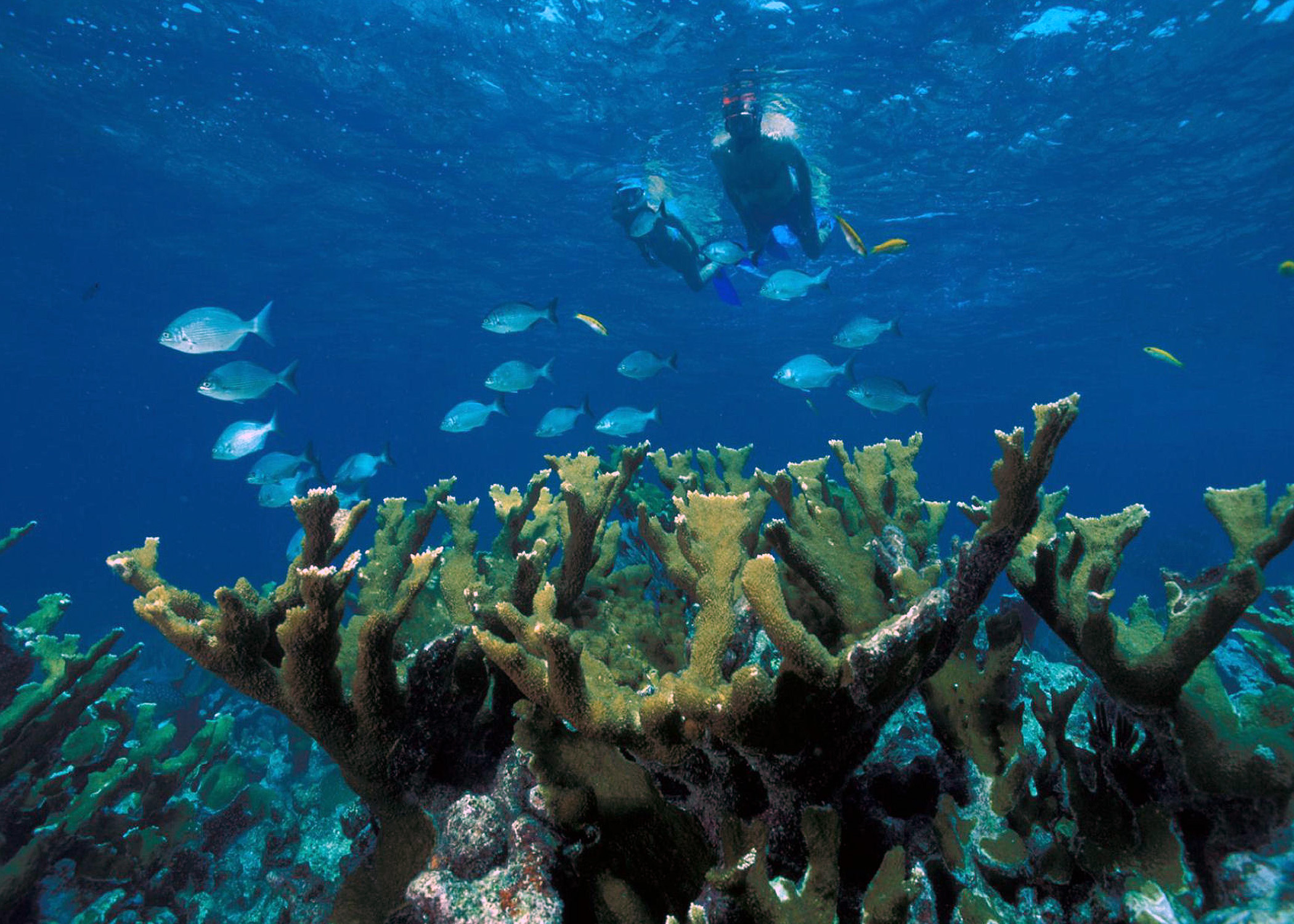 This is the thirty-eighth in a series of reviews of the best scuba diving destinations around the world.  In this post, the focus is on the U.S. Virgin Islands.
In addition to this series on dive resort locations, the best worldwide liveaboard dive locations and services are reviewed in their own series.  To check them out, or others in this series, click on Liveaboards / Resorts on the menu at the top and choose a title from the list.
Have you ever been diving on the US Virgin Islands?  If so, I'd love to know about your experience.  What dive shop or liveaboard did you use?  Which dive spots are the best and what are the conditions there regarding the visibility, current, water temperature, sealife attractions, etc.?  Please post your response in the comments section at the bottom and we'll all learn something we can use.
Scuba Diving the US Virgin Islands
Background – Situated 40 miles (60 kilometers) east of Puerto Rico and just west of the British Virgin Islands are the US Virgin Islands of St. Croix, St. Thomas, St. James and many small islands.  Sold by Denmark to the US in 1916, this US territory has a population of over 105,000 on 134 square miles (346 kilometers) of land.  St. Thomas and St. James are volcanic in origin and hilly while St. Croix which resulted from coral reefs is flatter.  They are known for white sandy beaches and deep water harbors suitable for the cruise liners which arrive daily.  The local mostly Afro-Caribbean population relies on an economy dominated by tourism with minor input from the rum industry and farming.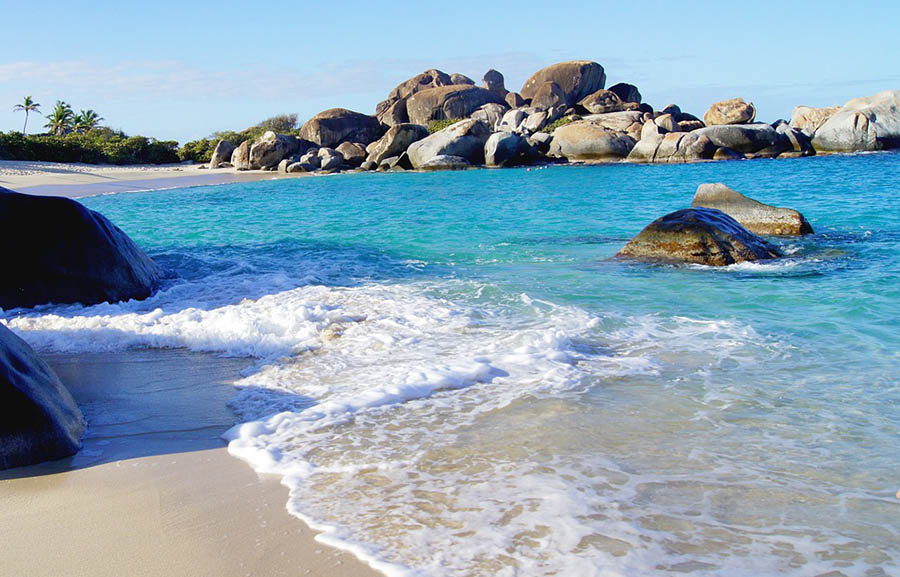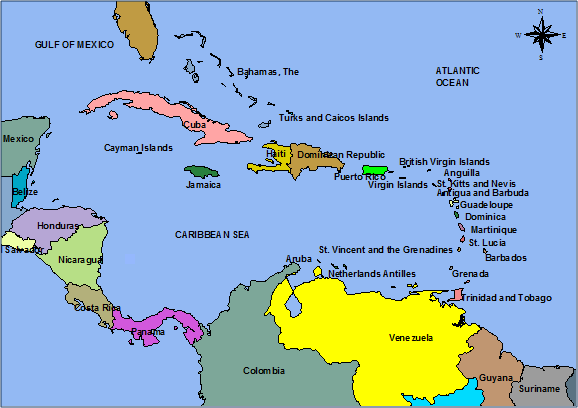 Undersea World – Each island has its character.  St. Croix, separated from the others by 40 miles (60 kilometers) has more than 50 sites, with 6 shipwrecks and Frederiksted Pier, famous for macro critters.  St. Thomas is where the cruise liners dock and has leatherback turtle nesting beaches.  St. John has more than 25 sites nearby and is known for fringing reefs, shallow coral gardens and steep walls with lots of reef fish.
Featured Sea Life includes this list of attractions: tunicates, anemones, octopus, crabs, a variety of shrimps, spiny lobster, various mollusks, cleaner gobies, seahorses, frogfish, nudibranchs, scorpionfish, blackbar soldierfish, blue tangs, trumpetfish, moray eels, grouper, horse-eye jacks, queen triggerfish, Creole wrasses, southern stingrays, eagle rays, nurse and Caribbean reef sharks, barracuda, tarpon, snappers, green, hawksbill and leatherback turtles, and dolphins.
Seasons and Conditions – Diving is great year-round with average air temperature ranging from 79-83°F (26-29°C).
Water temperature also does not vary much seasonally with lows of 79°F (26°C) from January to April, and highs of 84°F (29°C) in September and October.
It rains throughout the year with a bit more from September through January.  June through October is the hurricane season, which occasionally disrupts things.
Visibility is quite good at its usual 60-100 feet (18-30 meters).
Most dive sites do not have a strong current, but some are known for it.  Available conditions and dive sites are suitable for all skill levels.
There are scuba diving courses for absolute beginners, most specialties, like wreck diving and drift diving, and more advanced levels at local dive centers.
I have a close friend who doesn't want to take up scuba diving but does go to these islands annually for snorkeling.  He tells me he has found excellent sites on all of them that are easily accessible.
The U.S. Virgin Islands is not an area renowned for liveaboard diving, but there are many cruises in other areas around the Caribbean including the British Virgin Islands.  Click here for details of a Caribbean liveaboard holiday.
For reviews of diving in other Caribbean locations, please click on these posts: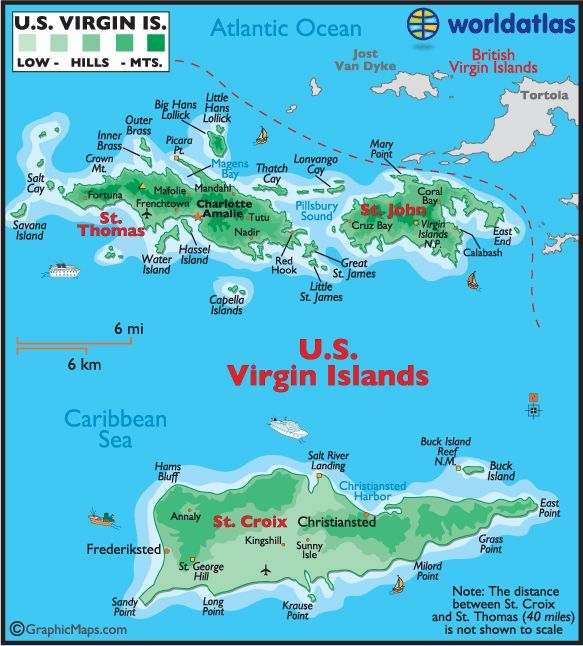 A Selection from the Best US Virgin Islands Scuba Diving Sites
Frederiksted Pier, St. Croix – 25-50 feet (8-15 meters), great macro photography site and for night dives, seahorses, frogfish, roughback batfish, golden-eyed shrimp, parrotfish, smooth trunkfish, spotted scorpionfish,  lobsters, eels, turtles, schools of baitfish, all levels
Carvel Rock, St. John: 80 feet (24 meters), rock formation breaking the surface, coral garden in the shallows, lots of sponges, sea fans and corals, can execute as a drift dive, "The Cut" is a shallow passage through the rock that can be navigated, tarpon, stingrays, silversides, squid, octopus, nurse sharks, experienced level
Cow and Calf Rocks, St. Thomas – 45 feet (13 meters), named for the shape, arches, swim-throughs, canyons, caverns, rich encrusting life, staghorn corals, silversides, grey reef sharks, a 45-minute boat ride from Charlotte Amalie, beginner level
Cartanser Senior, St. Thomas – 50 feet (15 meters), 190 foot (57-meter) freighter, abandoned and sunk, raised and resunk as a reef near Buck Island in 1979, on the port side in several pieces, yellowtails, groupers, tangs, angelfish, beginner level
Salt River Canyon East and West Walls, St. Croix – from 30 feet (9 meters) down to 1,000 feet (300 meters), walls, small canyons, pinnacles, swim-throughs with lots of corals, gorgonians and sponges, parrotfish, grouper, soldierfish, horse-eye jacks, experienced level
Eagle Shoals, St. John – shoals between Ram Head and Leduck Island, with arches, overhangs, tunnels and caves, one called "The Cathedral," colorful sponges and corals, black durgons, porkfish, angelfish, silversides, surface conditions can be rough, experienced level
Butler Bay Wrecks, St. Croix – on east side of St. Croix with shallow and deep wrecks including Rosa Maria – 177 foot (53 meter) freighter, Coakley Bay – oil refinery tugboat, Suffolk Maid – 144 foot (43 meter) trawler, Virgin Islander – 300 foot (90 meter) oil barge, North Wind – 75 foot (22 meter) oil barge, all well encrusted with corals and sponges, with a variety of reef fish including soldierfish, snappers, angelfish, moray eels, stingrays, fairy basslets, chromis, various macroinvertebrates, sites for all levels
US Virgin Islands Photos
With the macro life, wrecks, sharks, rays, pelagics, dolphins, clear water, a beautiful, diverse coral reef, lots of fish, and beautiful onshore targets, there are many excellent photo opportunities.  For information and reviews of dive cameras, click here:
US Virgin Islands Resorts and Transportation
There are many regular flights from the US mainland and Puerto Rico to the Cyril E. King Airport on St. Thomas and Henry E. Rohlsen Airport on St. Croix.  Taxi and rental cars are readily available.  All the islands have a bus service that is not frequent or reliable enough to count on.  Ferry service runs between the islands with very frequent service between St. Thomas and St. John which are quite close to each other.  St. Croix is 40 miles (60 kilometers) from the other two.
There are quite a few hotels and accommodations from $90 to over $900 per night.  Several resorts have in house dive shops.  Otherwise, there are dozens of separate dive operations that provide a full range of services including courses, equipment rental, cruises, and dive guiding.  This website is a good source for the available options and can arrange a booking:
US Virgin Islands Attractions (aside from scuba diving)
Aside from scuba diving, snorkeling, seaside activities and beaches, and the shopping, restaurants, and nightlife, the US Virgin Islands have many exceptional activities to enjoy. Here is a listing of some of the highlights: Virgin Islands National Park, Coral World Ocean Park, Blackbeard's Castle, Skyride to Paradise Point, Fort Christian, St. Thomas Synagogue, Salt River Bay National Historical Park and Ecological Preserve, 99 Steps, Reef Bay Trail, Drake's Seat (historic views), St. George Village Botanical Garden, Fort Christiansvaern, Fort Frederik, Chocolate Hole, Tree Limin' Extreme Zipline, Mongoose Junction (shopping and art), Annaberg Sugar Plantation, Francis Bay Trail, Christiansted National Historic Site, Sandy Point National Wildlife Refuge, Caribbean Sea Adventures-Buck Island Tours, Estate Whim Sugar Mill, Buck Island National Wildlife Refuge and many others.
Please take a look at this video for a close-up view of local attractions.
A cushion for emergencies provides peace of mind when on vacation.  I recommend this diving insurance as they have worldwide coverage and provide scuba divers a quality insurance and medical assistance service.
Feedback and Comments
I hope you found this post on Virgin Islands scuba diving interesting and useful. If you have any questions or ideas, please feel free to share them in the comments section.  I'd love to know of any experience you have diving there.  If there is no comments section directly below, click here:  >>comments<<