We may earn money or products from the companies mentioned in this post.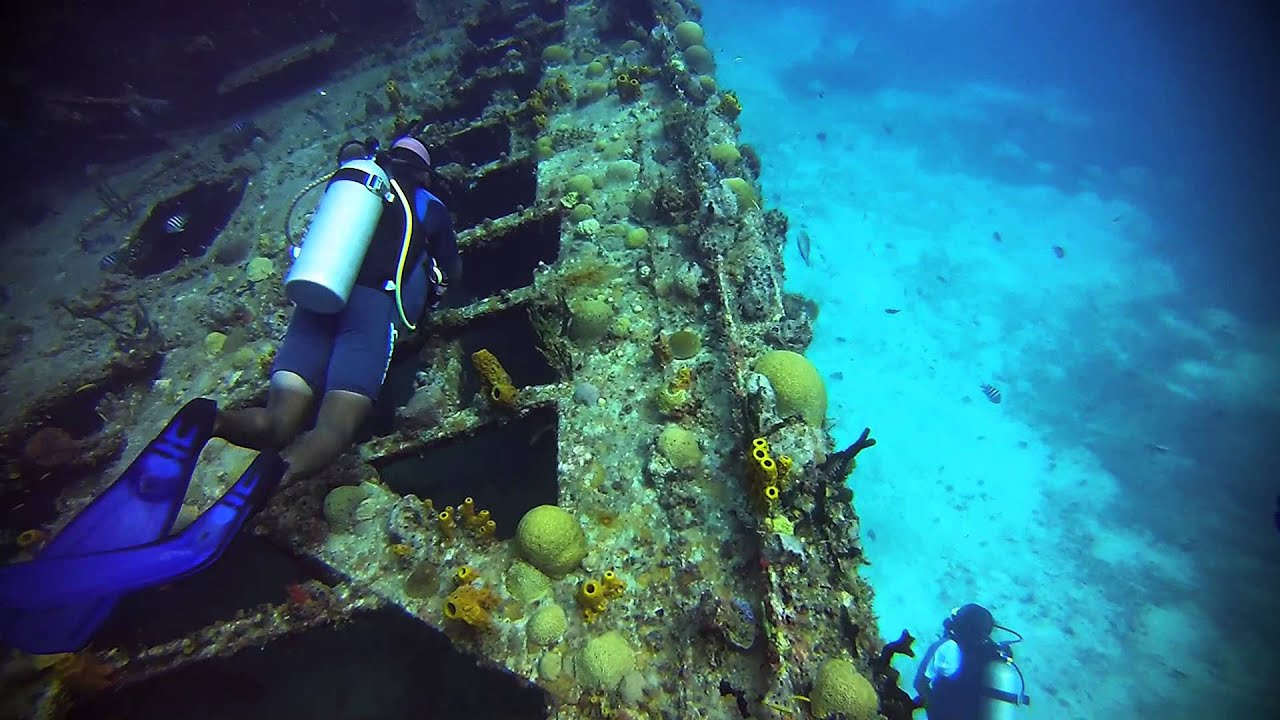 This is the one hundred and first in a series of reviews of the best scuba diving destinations around the world.  In this post, the focus is on Jamaica. In addition to this series on dive resort locations, the best worldwide liveaboard diving locations and services are reviewed in their own series.  To check them out, or others in this series, click on Liveaboards/Resorts on the menu at the top and choose a title from the list.
Have you ever been diving in Jamaica before?  If so, I'd love to know about your experience.  What dive shop did you use?  Which dive spots are the best and what are the conditions there regarding the visibility, current, water temperature, sealife attractions, etc.?  Please post your response in the comments section at the bottom and we'll all learn something we can use.
Best Scuba Diving Jamaica
Background – Jamaica is situated 145 kilometers (90 miles) south of Cuba and 191 kilometers (119 miles) west of Haiti.  This member of the British Commonwealth which became independent in 1962 has a population of just under 3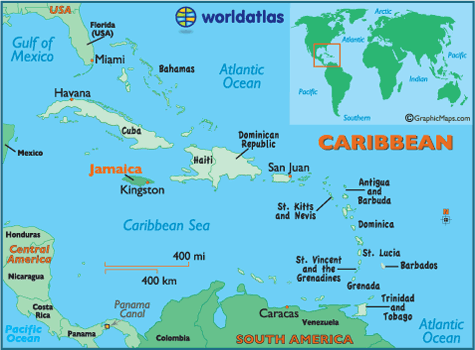 million and is this 4th largest country by area in the Caribbean.
Settled by the Taino and Arawak peoples sometime between 4,000 and 1,000 BC, it was first visited by Columbus in 1494.  Spanish control was followed by British rule where the exploitation of timber and cultivation of sugar and fruit changed the natural landscape and brought on a lengthy period of African slavery until abolition in the 19th century.
In spite of the historic changes to the ecology and wildlife, Jamaica today has a diverse ecosystem on a mountainous terrain of forests and rivers.
It also has a diversified mixed economy with 4.3 million annual tourists playing a significant role.  The official language is English, but the language of the street is Patois, derived from English, which has recently begun to be taught formally in the Jamaican educational system.  69% of Jamaicans are Christian.
Undersea World – Jamaica used to be known as a place where abusive fishing practices had significantly damaged the reef and the diving wasn't top class.  Over recent decades, the destructive methods have been largely curtailed and completely eradicated in several marine protected areas.
The Cayman Trench near the north shore feeds nutrient-rich cold water from the depths to Jamaican reefs.  There are eight or nine developed areas around the island where divers can enjoy a variety of subsea terrain with shallow coral gardens, walls, tunnels, and wrecks and fairly rich marine life including 260 species of reef fish, lots of hard coral, sponges, and gorgonians, and rich macro life.  Commonly seen highlights include butterflyfish, angelfish, sharpnose puffers, bluehead wrasses, moray eels, parrotfish, spadefish, nudibranchs, lobster, barracuda, stingrays, eagle rays, nurse and reef sharks, and turtles.
Seasons and Conditions – Diving is possible all year in Jamaica.
Air temperature is always warm with daily highs ranging from 30 to 33°C (86 to 91°F) all year in Kingston.  There will be some variation in different latitudes and altitudes around the country.
Water temperature consistently stays from 26 to 30°C (79 to 86°F) most of the year.  A 3 mm wetsuit is probably the most thermal protection needed for most.
June through September is the best time to dive with calm water conditions and the best visibility. The rainy season is from October through May with hurricanes most possible in October and November.
Current – Dive sites in Montego Bay and on the south side have a degree of protection from the wind and current which comes from the north.  However, sites around the island can have moderate to strong current at times.
Visibility is normally in a range of 21-30 meters (70-100 feet).  That will be influenced lower if the site is near a river or affected by wind and rain.
There are sites suitable for all levels of diver. Dozens of dive shops are in operation around the island that can offer a full range of diving coursework, equipment rental, guiding, and boat cruises.
Jamaica currently does not have liveaboard diving available.
There are three liveaboard dive boats cruising nearby Cuba's Jardines de la Reina.  Here is my review of the boats and diving there and links to the liveaboard vessels and booking: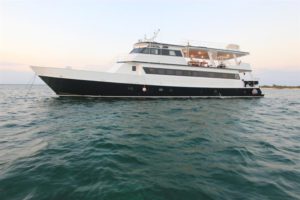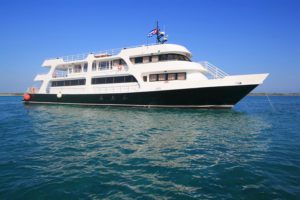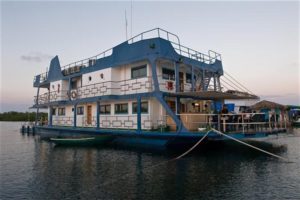 The nearby Caymans also have a liveaboard cruising there.  Here are my review and a link to the vessel.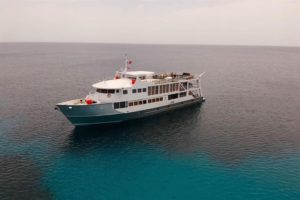 Cayman Aggressor V – Check the Price
Here are my reviews of other Caribbean dive locations and liveaboards: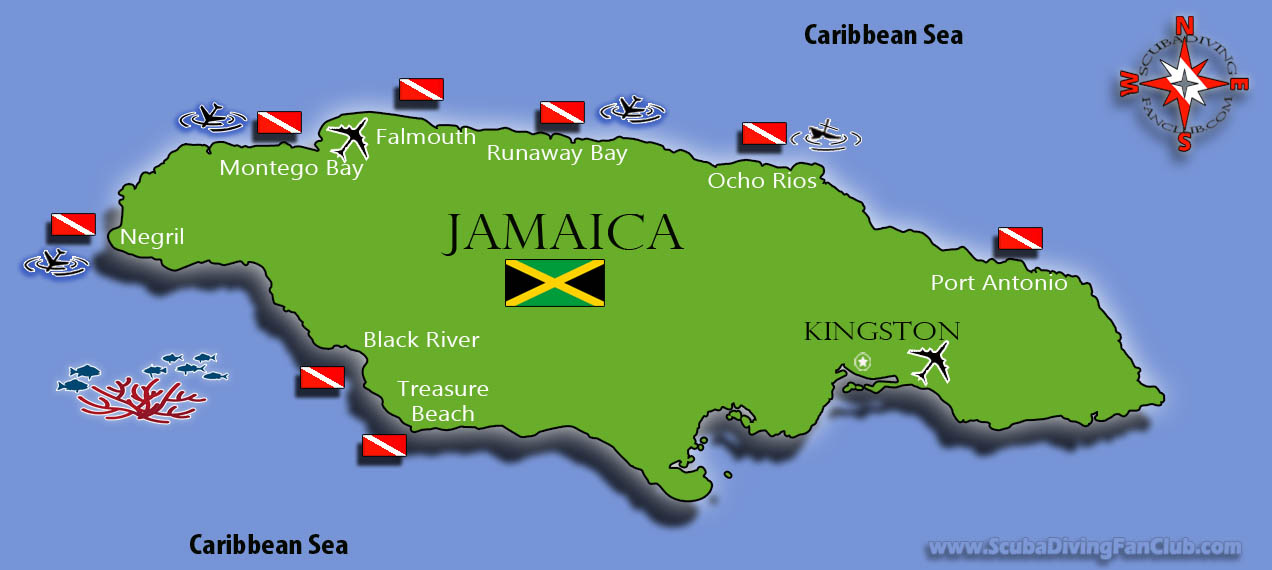 Selection of the Best Jamaica Dive Sites
The Throne Room, Negril: 12-21 meters (40-70 feet), less than 10 minutes from shore, a cavern with a 2.5- meter (8-foot) opening penetrating 8 meters (25 feet) in length, there is an exit window at the bottom, to a point there is still direct access to the surface, good photo opportunities, all levels
Shark's Reef, Negril: 23 meters (75 feet) maximum depth, 20 minutes from shore, a coral reef with overhangs sloping to a sandy bottom at maximum depth, nurse sharks and stingrays frequent the sandy area, experienced level
Deep Plane, Negril: 27 meters (90 feet) maximum depth, 20 minutes from shore, small plane sunk to become an artificial reef, richly encrusted, spadefish, ocean triggerfish, turtles, and barracuda, experienced level
Widowmaker's Cave, Montego Bay: 24 meters (80 feet) maximum depth, 20 minutes from shore, chimney-like cave with an opening at 10 meters (35 feet) descending to 24 meters (80 feet) and an exit, the walls are  covered in soft and black corals, schools of glassy sweepers within, experienced level for full penetration
The Point, Montego Bay: 24-33 meters (80-110 feet), 20 minutes from shore, ocean current site bathed in plankton, soft corals and basket sponges, lots of fish, turtles, reef sharks, and eagle rays, visibility is usually excellent, experienced level
SS Kathryn Wreck, Ocho Rios: 15 meters (50 feet) maximum depth, 10 minutes from shore, 35-meter (120-foot) minesweeper sunk in the 1980s on a cavernous reef system, well encrusted with barrel sponges and sea fans, snappers, sea snakes, lobster, eels, flaming scallops, sergeant majors, stingrays, and nurse sharks, all levels
Alligator Head, Port Antonio: 18-48 meters (60-160 feet), 25 minutes from shore, part of a long 5 part reef system, coral reef descending from 15 meters (50 feet) to 18 meters (60 feet) which drops off from there on a wall to 48 meters (160 feet), rich plant life, barrel, vase, and tube sponges, gorgonians, grouper, snapper, triggerfish, barracuda, and jacks, experienced level
Groupers Drop, Runaway Bay: 21-36 meters (70-120 feet), 20 minutes from shore, a wall between the 2 listed depths, strong current possible, lots of creole wrasse, and barracuda, experienced level
Peter Tosh, Treasure Beach: 18 meters (60 feet), 25 minutes from shore, in front of Reggae star Peter Tosh's childhood house, pristine corals, eagle rays often spotted, experienced level
Port Royal Cays, Kingston:  near the sunken city of historical Port Royal (sunk in 1692 by an earthquake and tidal wave), the lair of 15th-century pirates, diving is restricted there, but permission may be attainable, nearby Port Royal Cays has many historic shipwrecks in shallow water on nice reefs, all levels
Jamaica Things to Do (aside from scuba diving)
There is so much to do in this country with such a beautiful natural setting, intriguing culture, and history.  Here are just a few to consider: visit a waterfall-like YS Falls, Mayfield Falls, Dunns River Falls, or Reach Falls, watch a sunset, listen to live reggae music, watch cliff jumpers at Rick's Cafe, drink blue mountain coffee or Jamaican Rum Punch, go on an Appleton Estate rum tour, go parasailing, visit the Bob Marley Museum, eat a Jamaican patty or jerk chicken from a street vendor, get a massage on the beach, go bamboo rafting on Martha Brae River, have a drink at a local bar.
This video gives a nice view of the country and some options for a visitor.
Jamaica Hotels, Resorts, Transportation, and Diving Services
Air – Norman Manley International Airport in Kingston and Donald Sangster International Airport in Montego Bay handle international traffic from many locations.  There is also a second airport in Kingston and other smaller ones in Negril and Ocho Rios where charters and private aircraft are serviced.
Train – There is no passenger train service in the country.
Boat – Several cruise lines land on Jamaica.  Hotels and tourist companies offer trips along the coastline.  Fisherman can be chartered to provide transportation.  Watch out for overcharging and poor quality.
Bus – Local bus service is cheap and reasonably reliable.  Many hotels and tour companies use buses for day trips and excursions.
Route Taxis – These run a sort of bus service on routes, but do it from a car with multiple passengers at reasonable pricing.
Taxis – Licensed regular taxi service is available at airports and tourist locations and is expensive.
Rental Cars are readily available but beware of poor roads, congestion, uncautious drivers, and driving on the left.
For more complete details of tourist information, please go here:  Jamaica – Wikitravel
Hotels and Diving – The tourism infrastructure is substantial in Jamaica.  In order to meet the needs of the 4.3 million annual tourists, there are hundreds of hotels and resorts in seaside resort locations around the country starting at $13 per night.  The major diving locations are serviced by several dozen dive operations.  Many of them are located in or affiliated with resorts and offer a range of services including equipment rental, diving certification classes, dive guides, and boat tours.  The website linked below has the details and can arrange the booking.  You can easily find the location on the map provided on this site.  Their rates are guaranteed to be the lowest and it is free to cancel or change dates.
Jamaica Photos
With the pristine coral reef, variety of sharks, rays, grouper, reef fish, wrecks, and other underwater attractions, and scenic and historic shoreside targets, as well, there are many excellent photo opportunities.  For information and reviews of dive cameras, click here:
A cushion for emergencies provides peace of mind when on vacation.  I recommend this diving insurance as they have worldwide coverage and provide scuba divers a quality insurance and medical assistance service.
Feedback and Comments
I hope you found this post on Jamaica scuba diving interesting and useful. If you have any questions or ideas, please feel free to share them in the comments section.  I'd love to know of any experience you have diving in Jamaica.  If there is no comments section directly below, click here:  >>comments<<