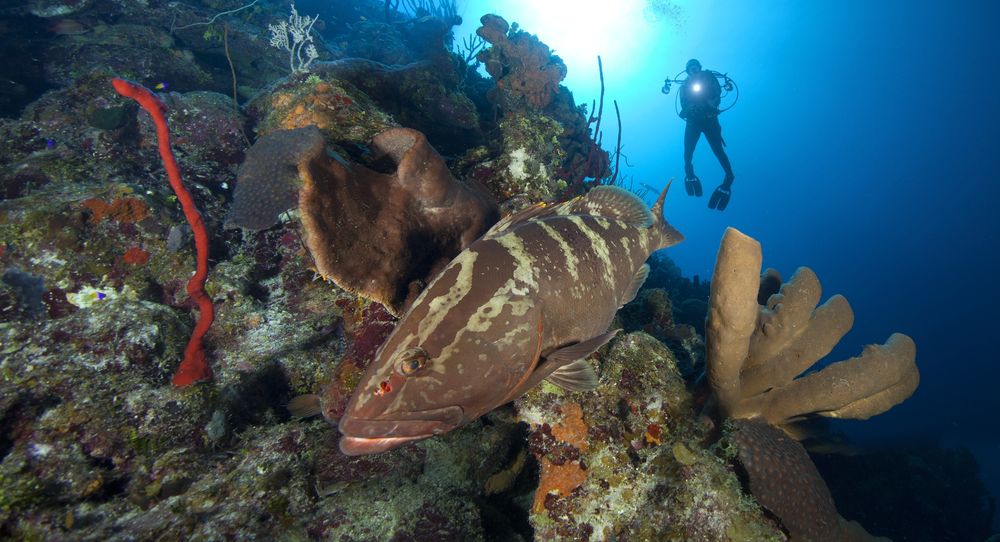 Updated August 8, 2022
This is the fiftieth in a series of reviews of the best scuba diving destinations around the world.  In this post, the focus is on the Cayman Islands.
In addition to this series on dive resort locations, the best worldwide liveaboard dive locations and services are reviewed in their own series.  To check them out, or others in this series, click on Liveaboards/Resorts on the menu at the top and choose a title from the list.
Have you ever been scuba diving in the Cayman Islands?  If so, I'd love to know about your experience.  What dive shop or liveaboard did you use?  Which dive spots are the best and what are the conditions there regarding the visibility, current, water temperature, sealife attractions, etc.?  Please post your response in the comments section at the bottom and we'll all learn something we can use.
Scuba Diving the Cayman Islands
Background
The Cayman Islands are a British Overseas Territory made up of the main island, Grand Cayman, and two smaller islands, Cayman Brac, and Little Cayman.
Situated south of Cuba, northeast of Honduras, and between the Yucatan Peninsula and Jamaica, the Caymans have a total area of 264 square kilometers (102 square miles) and a population of 60,000 citizens.
With no history of indigenous people, the islands were occupied and developed by the English in the 17th century with slavery using Africans instituted in 1734.  Slavery was abolished in 1833 when there were still only a few thousand inhabitants.  The territory was under the control of Jamaica until 1962 when the Caymans broke away.
Today the Territory has the highest standard of living in the Caribbean through an economy driven by financial services, merchant shipping, and tourism.
The islands are the above surface projections of the geological formation known as the Cayman Ridge.  In addition to the famous underwater terrain and fauna, the Caymans also have many endemic species on land including bats, rodents, and parrots.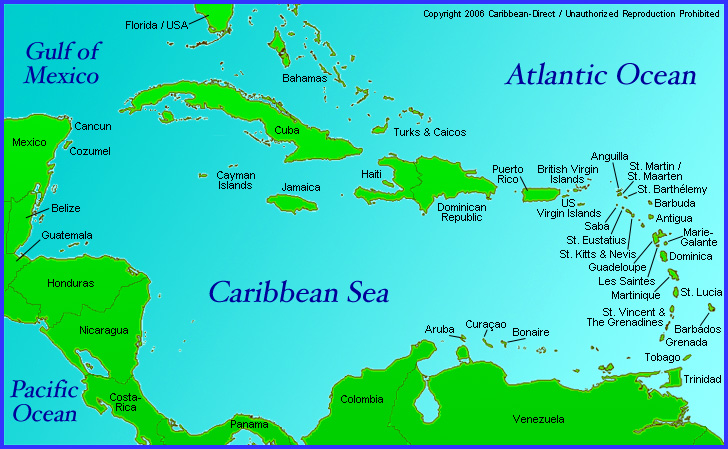 Underwater World
The warm climate, mild conditions, great visibility, variety of marine life, and a large number of dive sites have given the Caymans the reputation as one of the world's best dive destinations.  There are walls, fringing reefs, and lagoons with coral gardens rich with soft and hard corals, gorgonians, sea whips, and outstanding invertebrate life with lots of colorful reef fish.
Little Cayman has Bloody Bay Wall, a Marine Park.  The wall there begins at 3 meters (10 feet) and descends to 1,000 meters (3,280 feet) with swim-throughs, a pristine reef, and rich marine life including crabs, lobster, octopus, and squid.
The Balboa wreck, reachable at only 6-7 meters (18-21 feet) is full of such critters.  Two other wrecks have been created as artificial reefs, the 76.5-meter (250-foot) submarine support ship, the MV Kittiwake, and the 100-meter (325-foot) Russian Frigate, the MV Captain Keith Tibbetts, decommissioned and donated by Cuba.
It is calculated in all that there are 365 dive sites around the islands and in the range of the Caymans.
There is a turtle farm on Grand Cayman and turtles to be sighted on every dive.
Other highlights include moray eels, lionfish, flounder, sergeant majors, yellowtail snappers, silversides schooling in the thousands, pufferfish, butterflyfish, garden eels, boxfish, French angelfish, horse-eyed jacks, barracuda, eagle and manta rays, southern stingrays, tarpon, and Caribbean reef sharks.
For reviews of diving in eastern Florida and other Caribbean locations, please check out these posts:
Seasons and Conditions
It's nice and warm all year with the water temperature in the range of 26-28°C (78-82°F).  From December through March, the coolest season, divers will want a 3 mm shorty or perhaps full-body suit when diving all day.
The hurricane season officially runs from June through November, but the weather doesn't often get in the way of diving.  One dive shop brags that they average 363 days of diving per year.
Aside from during storms, the wave action is mild as is the maximum level of current.
Visibility usually ranges from 18-30 meters (60-100 feet) but can be even better, great for photography.
Diving is suitable for all levels of divers in the Caymans.  At least three dozen dive shops are equipped for the full range of coursework, equipment rental, guiding, and boat cruises to the offshore wrecks.
Cayman Islands Liveaboard Diving
There is a liveaboard available for diving the Caymans, which makes hitting the outer sites much more convenient in combination with a long itinerary of diving closer to the islands along with full accommodation and food.  Here is my review and a link to the liveaboard:
Best Caribbean Liveaboard Dive Trips
Top Liveaboard to the Cayman Islands – Cayman Aggressor IV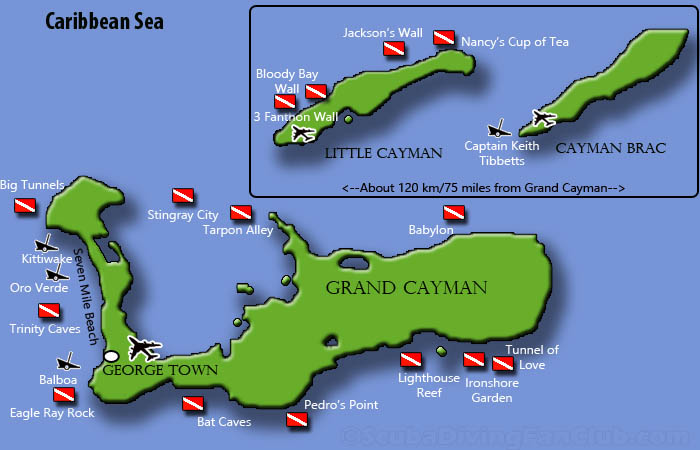 A Sampling of Cayman Islands Dive Sites
USS Kittiwake (Grand Cayman): 17 meters (55 feet), 77-meter (251-foot) submarine rescue vessel decommissioned in 1994, scuttled to become an artificial reef in 2011, part of a protected marine park, many easy penetration possibilities into major chambers, reef and fish life still early in development, groupers and angelfish, great photo opportunities, all levels
Stingray City (Grand Cayman): 2 meters (6.6 feet) average depth, a sandbar that developed as a feeding station for southern stingrays which hang out there in droves, gentle interaction is possible, best to go in the afternoons to avoid crowds, snorkeler, and all levels
Babylon (Grand Cayman): 12-30 meters (40-100 feet), pinnacle and canyon with swim-throughs, hanging garden of rope sponges, sea whips and fans, plate and black corals, tube worms, anemones, parrotfish, triggerfish, Creole wrasses, rock beauties, chromis, and pelagics like barracuda and tarpon, all levels
Eagle Ray Rock (Grand Cayman): 15-46 meters (50-150 feet), rocky pinnacle topping at 15 meters (50 feet), crack with a swim through, nearby coral heads, rich encrusting invertebrates, black corals, angelfish, green moray eels, great barracuda, pelagic stingrays, turtles,  eagle rays and hammerhead sharks deep, experienced level
Bloody Bay Wall (Little Cayman): 8 meters (25 feet) on down to the abyss, a sheer wall with rich encrusting life and lots of fish, colorful and bioluminescent corals, sea fans, tube sponges, Nassau groupers, triggerfish, turtles, and eagle rays, protected marine park, experienced level
Jackson's Wall (Little Cayman): coral heads in the sand at 5 meters (15 feet), the wall begins at 10 meters (35 feet), swim through entrance to the wall, many more swim-throughs, the wall drops off to great depths, Caribbean reef sharks, great barracuda, interesting macro critters like pipefish, pike blennies and scorpionfish, all levels
MV Captain Keith Tibbetts Wreck (Cayman Brac): 30 meters (100 feet) maximum depth, 100-meter (330-foot) Russian frigate scuttled to become an artificial reef in 1996, broken into thirds from storms, part is resting on its side, debris field amidships, radar tower and guns are shallower, many penetration possibilities, some resident fish life, scorpionfish, deeper sand flat off the bow area with coral formations, a drop-off, and pelagics, experienced level
Cayman Islands Photos
With the interesting wrecks, colorful corals, and encrusting life, gorgonians, macro critters, schools of fish, rays, sharks, turtles, and fascinating scenes on land, as well, there are many excellent photo opportunities.  For information and reviews of dive cameras, click here:
Cayman Islands Transportation, Dive Shops, and Lodging
Transportation
Several US airlines make daily flights to Grand Cayman with a few to Cayman Brac.  Domestic air service travels between all three islands.  There are also ferries and boats linking the islands.  Taxis, public buses, and airport transfer vans/coaches are all available.  Cars, scooters, and bikes are all for rent.
Dive Shops & Lodging
At least 36 dive shops are operating on the Cayman Islands providing a full range of services including equipment rental, dive courses, guiding, and boat dive cruises.  Hotel and resort pricing starts at $114 and ranges up to $1,446 per night.  Many hotels and resorts have in-house dive operations.
The website linked below is a good source for the available options and can arrange the booking.  Their rates are the lowest and it is free to cancel or change dates.
Things to Do in the Cayman Islands (aside from scuba diving)
Most of the activities take advantage of the tropical seaside. Get up close and personal with southern stingrays at stingray city, turtles at the turtle farm, and dolphins at dolphin discovery.  Kayaking, kite surfing, snorkeling, jet-skiing, and site-seeing cruises are options when you are not relaxing on a sunny beach or having a drink enjoying the scenery from a beach-side bar or restaurant.  Onshore, you can enjoy 4-wheel drive and ATV off-road touring or just hiking and trekking around the countryside.  Spelunking into Skull Cave and Crystal Cave or a tour of a distillery, museum, historical site, or gallery might suit your fancy.  You can get a view of it all from above on a helicopter tour.  As you might expect, there is a well-developed bar, restaurant, and nightclub scene, as well.  Check out the video below for a look at Cayman Islands' life and a few additional leisure options.
Scuba Diving Trip Insurance
A cushion for emergencies provides peace of mind when on vacation.  I recommend this diving insurance as they have worldwide coverage and provide scuba divers quality insurance and medical assistance service.
Feedback and Comments
I hope you found this post on Cayman Islands scuba diving interesting and useful. If you have any questions or ideas, please feel free to share them in the comments section.  I'd love to know of any experience you have diving there.  If there is no comments section directly below, click here:  >>comments<<