We may earn money or products from the companies mentioned in this post.

Tina D Wreck – Haiti (Courtesy of TripAdvisor)
This is the one hundred and thirty-sixth in a series of reviews of the best dive resort locations around the world.  In this post, the focus is on Haiti. In addition to this series on dive resort locations, the best worldwide liveaboard diving locations and services are reviewed in their own series.  To check them out, or others in this series, click on Liveaboards/Resorts on the menu at the top and choose a title from the list.
Have you been diving in Haiti before?  If so, I'd love to know about your experience.  What dive shop or liveaboard did you use?  Which dive spots are the best and what are the conditions there regarding the visibility, current, water temperature, sealife attractions, etc.?  Please post your response in the comments section at the bottom and we'll all learn something we can use.
Scuba Diving Haiti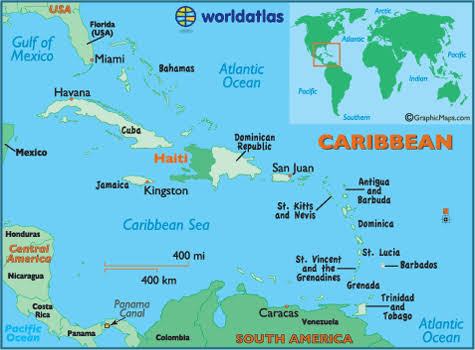 Background – Located east of Cuba and occupying the western 3/8 of Hispaniola, which it shares with the Dominican Republican, is Haiti.  With an area of 10,714 km2 (27,750 square miles) and 11 million people, Haiti is the second-most populous country in the Caribbean after Cuba.  Christopher Columbus arrived in 1492 ushering in Spanish control until 1625 when the French took over.  The original Taino people mostly contracted smallpox in 1507 and died out as a people before long.  After the French got there, there were not enough Tainos around to do plantation work, so African slaves were brought in.  The slaves tolerated their circumstances until their revolt from 1791-1804 when they took over and Haiti became the first independent country in the Caribbean.  From that time the mixed-race class became established as the power brokers over a country that has had a lot of problems with anarchy, poor government, and corruption.  Today Haiti is one of the poorest countries in the world that still rates high on the corruption index and also has a poor education system, and bad infrastructure and healthcare.  The horseshoe-shaped peninsula has given Haiti a disproportionately long shoreline.  It is also the most mountainous country in the Caribbean with small coastal plains and river valleys.  There has been massive deforestation over the years with tree cover for the country of only 30% which has resulted in a lot of flooding including a major incident in 2004 when 3,000 were killed.  The famous 2010 earthquake was devastating followed by an outbreak of cholera.  Unfortunately, even with half the population working in agriculture Haiti still needs to import 50% of its food including 80% of rice consumed and continues to require massive foreign aid to sustain itself.  More than 1.5 million Haitians live overseas at least in part to look for better economic circumstances.  A bright point for the people is the 1,250,000 annual tourists in recent years.  Several new major hotels have been opened and the Caracol Industrial Park was established in 2012 with Korean clothing manufacturers taking the lead.  It's time for a bit of optimism.  The vast majority of the friendly people are Christians some of which have incorporated a bit of the famous African voodoo into their practices.  French and Haitian Creole are the national languages with 42% able to speak French.  The legacy of the long lost Taino people is that a number of their words have made it all the way to today's version of Haitian Creole.  Wikipedia-Haiti has more demographic, cultural, and historical details.
Undersea World – The development of the recreational scuba industry has been stymied by the circumstances described above.  The environmental abuse and carelessness that has occurred onshore have existed offshore, as well.  Surprisingly perhaps, much of the life on coral reefs around the country is in pretty good shape.  There is a lot of colorful hard and soft corals, sponges, and other encrusting invertebrates in near-pristine shape in many locations.  A pretty good variety of reef tropicals and macro critters can be seen but what is missing is the bigger fish like sharks, rays, and pelagics in any kind of number.  It appears that overfishing has occurred.  Fortunately, it seems that practices, like using cyanide and dynamite and trawling across reefs that have wreaked havoc on marine life in many places, are not in great evidence in Haiti.  In fact, many divers comment that even coral bleaching has played only a minimal role on Haiti's reefs.  All that being said, there are the occasional reef sharks, stingrays, eagle rays, groupers, and schools of barracuda to go along with schools of small fish, morays, lobsters, and crabs to make your logbook memorable.
With the redevelopment of tourism, new hopefulness, a respite from natural disasters, and an attitude of environmental protectionism taking hold, now is a great time to take advantage of the diving available.  Sites are uncrowded and the chance to discover and explore new sites is possible.
One dive operation, Marina Blue, located 24 kilometers (15 miles) from Port au Prince can introduce you to sites around the Arcadins Islands located 8 kilometers (5 miles) west of Wahoo Beach toward Ile de la Gonave which has a rich coral reef with lots of reef tropicals.  They also extend their boat coverage to the Amani Beach area near St. Marc.  Remnants of Spanish Galleons run along the coasts near there including the Mary Celeste in 8 meters (25 feet) which went down in 1884.  There are also several other wrecks including the Tina D, a small tanker, with its upper structure at 15 meters (50 feet) and hull resting at 40 meters (130 feet) with lots of fish and macro critters great for photographers and suitable for all levels of diver depending on depth.  Another even more challenging wreck nearby is the Elie Jeanne, a grain carrier, scuttled to become an artificial reef resting from 33-76 meters (110-250 feet).  The famous Zombie Hole is another popular site that descends to 137 meters (450 feet).  Nobody is going that deep but advanced divers can go to 40 meters (130 feet) to see the huge elephant ear sponges of several different colors, along with tube sponges, black coral, and reef tropicals like schools of blue tangs.
Another dive operator called Guerrilla Divers located in Grand Goave to the southwest of Port au Prince has been guiding dives in that area for several years and can introduce you to sites within their range from there.
On the north coast between Fort Liberte in the east to Chouchou Bay in the west, there are 18-20 sites that have been identified.  There are operators that can rent tanks.  You'll most likely need to hire your own boat or car to take you to the sites.  I suggest you to be very careful to attempt this with such a weak back-up.
Seasons and Conditions – Diving is good all year in Haiti.
Air temperature is always warm with average daily highs from 31-34°C (88-93°F).
The range for water temperature is 27-30°C (80-86°F).
Currents are usually mild but there are sites where it can get strong.
It rains throughout the year with a short drier season from December through March.  Hurricanes are more likely from June to October.
Visibility has a range of 9-30 meters (30-100 feet).
There are sites suitable for all levels of diver from beginner to advanced levels.  There are only a few dive shops available but you can find a full range of diving coursework, equipment rental, guiding and boat cruises at the PADI 5 Star Dive Center at Marina Blue (dive center) in the Moulin Sur Mer Beach Resort.
Every year from January through April the Silver Bank, 90 kilometers (56 miles) to the north of island partner the Dominican Republic, serves as a mating ground for North Atlantic humpback whales numbering in the thousands.  There is one liveaboard yacht that does whale snorkeling tours to the Silver Bank in the Dominican Republic from February to March in the heart of the season.  Here is a link to that yacht: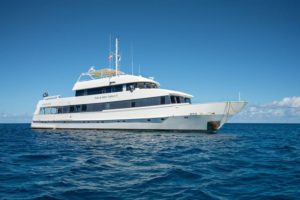 Turks & Caicos Aggressor II – Dominican Republic Liveaboard – Check the Price
There are liveaboard scuba diving cruises to many Caribbean destinations.  Below are a couple of great yachts diving Cuba and Turks and Caicos.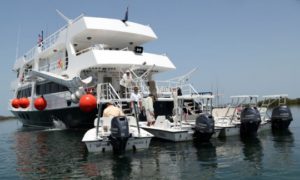 Avalon II, Jardines de la Reina Liveaboard Diving – Check the Price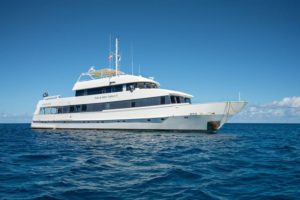 Turks & Caicos Explorer II, Turks & Caicos Liveaboard Diving – Check the Price
For reviews of diving in eastern Florida and other Caribbean locations, please check out these posts:
Things to Do in Haiti (aside from scuba diving)
There is a range of historical, cultural, and outdoor attractions in Port au Prince and around the country.  Here are some sites and activities to look into:  La Citadelle la Ferriere, Jacmel Bay, Saut-d'Eau, Sans-Souci Palace, Hiking from Furcy to Jacmel, Barbancourt Distillery, Labadee, Lakay restaurant in Cap-Haitien, Bassin Bleu, Grand Rue Musee d'Art, Musee du Pantheon National Haitien, Fort Jacques, Massif de la Selle, Gelee Beach, Marche an Fer, Kokoye Beach, Saut-Mathurine, Ziplining Tour, Palace de Sans-Souci, Site des Ramiers.  Wikitravel-Haiti has a few more ideas with details.
This video gives you a brief glimpse.
Air – A number of major airlines from the US, Canada, Europe, and the Caribbean have arrivals at the Aéroport Toussaint L'Ouverture Airport (PAP) or Aéroport International Cap-Haïtien (CAP) in the North.
Tap-taps are modified vans or trucks that serve as a bus service around Haiti.  Often crowded, they are sometimes uncomfortable.  For longer journeys, there are also minivans and school bus-sized vehicles in use.  Pricing for all of these options is cheap.
Taxis in Haiti are mostly in the form of SUVs or trucks and are much more expensive than tap-taps but fairly reasonably priced and comfortable.
Chauffeur – Drivers can be hired with their own cars, usually with 4-wheel drive, at a price similar to car rental.  A big plus is their local knowledge and navigation and translation skills that make for fewer hassles in getting around.  You can often find them at hotels.
Car rental is available from a number of agencies including Hertz and Avis.  Lots of the roads are unpaved or in very poor condition.
For the most convenient airport transit, check with your hotel for a pick-up or advice.
For additional details on transportation and tourist matters, go to Wikitravel-Haiti.
Hotels and Diving – In the Port Au Prince area there are dozens of lodging options from $23 to $159 per night.  There are only a few dive shops in operation.  Marina Blue (dive center) is conveniently located in Moulin Sur Mer Beach Resort 24 kilometers (15 miles) from the city center near Montrouis to the northeast of Port Au Prince.  It is a PADI 5 Star Dive Center offering a full range of services that include equipment rental, diving certification classes, dive guides, and boat tours.  The website linked below has the details and can arrange a booking at that resort and for lodging around Haiti.  You can easily find the location on the map provided on their site.  The rates are guaranteed to be the lowest and it is free to cancel or change dates.
Photography in Haiti
With the colorful coral reefs, a variety of reef tropicals, macro critters, stingrays, groupers, wrecks, and intriguing onshore targets, as well, there are many excellent photo opportunities.  For information and reviews of dive cameras, click here:
A cushion for emergencies provides peace of mind when on vacation.  I recommend this diving insurance as they have worldwide coverage and give scuba divers a quality insurance and medical assistance service.
Feedback and Comments
I hope you found this post on Haiti scuba diving interesting and useful. If you have any questions or ideas, please feel free to share them in the comments section.  I'd love to know of any experience you have.  If there is no comments section directly below, click here:  >>comments<<